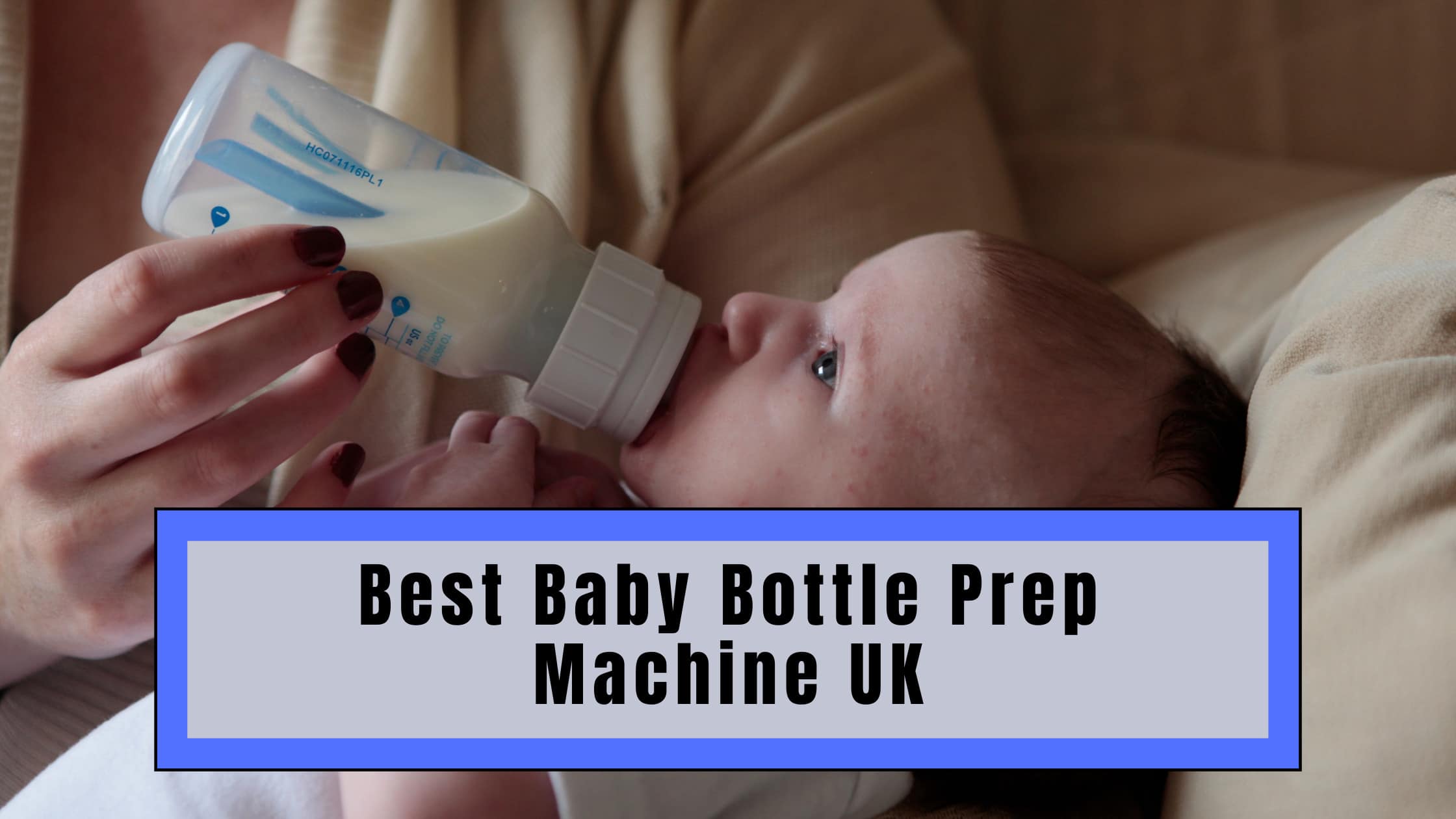 Baby bottle prep machine also known as baby bottle makers make preparing a bottle for you little quick and easy. So we curated a list of 10 baby bottle prep machines for you. Check it out!
Whether it's your first time expecting a newborn baby or you've been through this road before, we all know how crucial and difficult it is to perfect our babies formula milk. Imagine waking up at 3 in the morning, walk your way down to the nursery to prepare your babies bottle while half asleep; there's a huge chance that you won't get the measurements right. Check out our list of the Best Baby Bottle Prep Machine UK for more details.
And formula milk can be temperamental, adding too much or to little water can affect the nutrients that your baby can absorb.
Luckily, these Baby Bottle makers eliminate chances of error and ensures your baby has the right amount of formula and temperature to enjoy.
No parent wants to see their child, let alone a baby feel discomfort. Thankfully, we now have these amazing preparation machines that reduce time spent on perfecting a baby's bottle.
How to Choose the best Baby Bottle Prep Machine?
When investing in a baby bottle maker, it is vital that you choose the best. This isn't just because of the obvious quality factor but it is also because majority of the sub-par baby bottle prep machines don't not adhere to certain important UNICEF recommendations.
So, before investing a few hundred pounds in a resource you'll only need for a few years, it is important to find out if it has the following:
Design
A fancy design is only useful if your planning on boasting about the device to friends. However, not all of these cool looking baby bottle prep machines are amazing in functionality. Only when the design makes the user's life easy at 3 am in the morning is it worth it.
An overly complicated design would get in the way of those parents who are technologically challenged. So, when your investing in a baby bottle prep machine. You need to look at the ease of use. Can you use it with one hand, while your carrying your fussy child?
Another important design factor is its compatibility with the bottles itself. You need to get a baby bottle prep machine that is compatible with all or majority of the bottles. Never get a machine that is only compatible with one type of bottle. Primarily due to the fact that you'd be going through feeding bottles like an soldier and his bullets.
Maintenance
Maintenance is key. With all the other parenting tasks, you really don't want to be stuck cleaning a baby bottle prep machine every week. So, you should ideally invest in a device that comes with a self cleaning feature. This is critical as the formula milk can smell and carry harmful bacteria if not thoroughly washed.
Instant preparation
Prep time is an extremely important factor to consider. Especially if your waking up in the middle of the night to feed your fussy baby. Most baby bottle prep machines boast a preparation time of less than a minute. But from experience the good one tend to take up to three minutes.
Either way, it's extremely quick and hassle-free. Since there is quite a range of baby bottle prep machines. You will also find some models that take almost 7-10 minutes to prepare the formula. Unless you're seriously strapped for money, you should not invest in these as they tend to be of low quality.
Manual or Automatic
The manual or automatic bit here refers to the milk dosage. Most of the bottle prep machines do not come with a specific dose measure. You have to manually pour the formula into the bottle and place it under the water dispenser nozzle.
While these models are cheaper they are extremely inconvenient as you really won't be in the state of mind to measure the dose in the middle of the night. And since it's obviously going to be an everyday thing. Your better off investing in models that can take that task off your hands like the Baby Brezza that comes with 9 dosage settings.
Baby Bottle Prep Machines — Quick Summary
| | |
| --- | --- |
| Baby Bottle Prep Machines | Best feature |
| Tommee Tippee Perfect Bottle Prep Machine | Sterilize the bottleHas a filtration system |
| Burabi Smart Formula Maker Machine | BPA-free Material10 built-in sensors |
| UniQbaby Baby Formula Kettle | Touch sensor display4 pre-set options |
| Beaba Bib Expresso Machine | Stores up to 3 clean bottlesPortable and detachable heating unit |
| YXLONG Perfect prep Machine | Silent operationMakes the formula in 10 seconds |
| Baby Formula Maker Wifi App Control | Wifi compatibleApp Controlled |
| HANHJ Baby Formula Maker | Multifunctional High precision sensor |
| AZUNX Baby formula MAker | Quiet FunctioningHigh- capacity |
| Baby Brezza Pro Advanced | Tight container for hygieneCustom settings |
| Tommee Tippee Prepare All Day and Night | Night Light featureDigital display |
It's a must-have baby product in every household and you can easily get it on Amazon UK. It also alleviates the stress of getting things right, and ensuring that your baby will get the exact amount of formula, nutrients, and temperature they need to grow and develop. Here our list of the Best Baby Bottle Prep Machine UK.

Top 10 Baby Bottle Prep Machines and Formula Makers
#1 — Tommee Tippee Perfect Prep Machine
Tommee Tippee is the best-selling and most recognizable bottle maker in the UK. They are known for delivering quality products that prepare your babies formula milk in a few short minutes while getting the measurements and temperature just right. Tommee Tippee is the Best Baby Bottle Prep Machine UK 2021.
The user-friendly interface is perfect for those who have little to no experience in making formula milk.
Every bottle of milk it produces has no air bubbles and the perfect consistency of formula milk to water.
Prepare your baby's bottle in a fraction of the time while being more accurate than conventional methods. In less than 2 minutes you get a fresh bottle of milk at the perfect temperature.
The Tommee Tippee Perfect Prep Machine has a filtration system that removes any impurities in the water.
Its Hot Shot function disinfects and kills off bacteria that may have contaminated the formula. You can get body temperature milk with the right amount of formula consistently in every bottle.
Key Features:
Prepares formula in less than 2 minutes
Compatible to any powdered formula
Built-in filtration system
Hot Shot function
Can only be used with Tommee Tippee bottles
#2 — Burabi Wi-Fi Smart Formula Maker Machine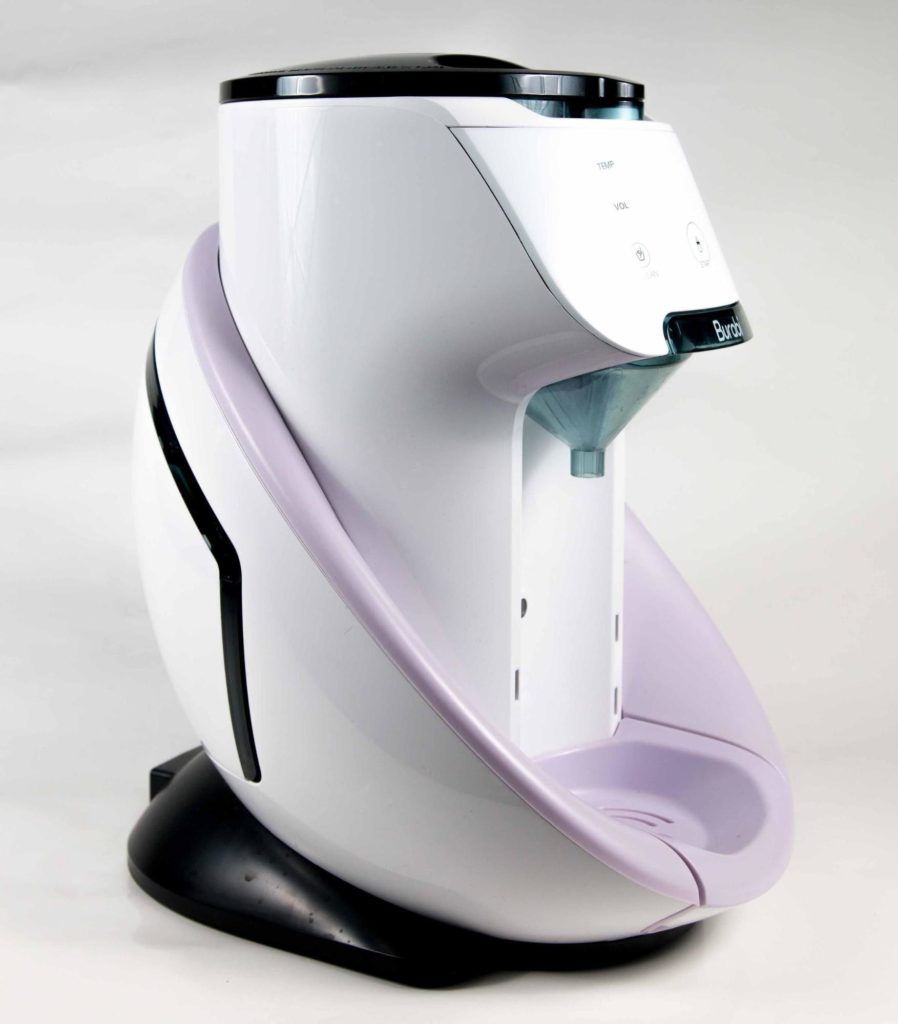 When you have a newborn baby your time becomes very important. You try to find more ways to spend time with your little bundle of joy without neglecting any of your responsibilities. Burabi's Smart Formula Bottle Maker Machine will let you do just that.
Made with BPA-free material, the Burabi Smart Formula Maker Machine can accurately distinguish various formula milk brands and stages to accurately portion the right amount of formula powder to water.
With a simple touch of a button either on the angled panel or on your smartphone, you can easily make formula make with the exact temperature and concentration you desire in seconds. Never miss any precious moments with Burabi Smart Formula Maker Machine.
Key Features:
This baby bottle maker has a 400g powder capacity
1.7L water capacity
Compatible with IOS and Android
Smart Proportioning System with memory operation
Thermoblock Heating Technology
Food-grade materials
Airtight powder formula container
18 built-in sensors
#3 — ÜneeQbaby Baby Formula Kettle with Built-in Thermostat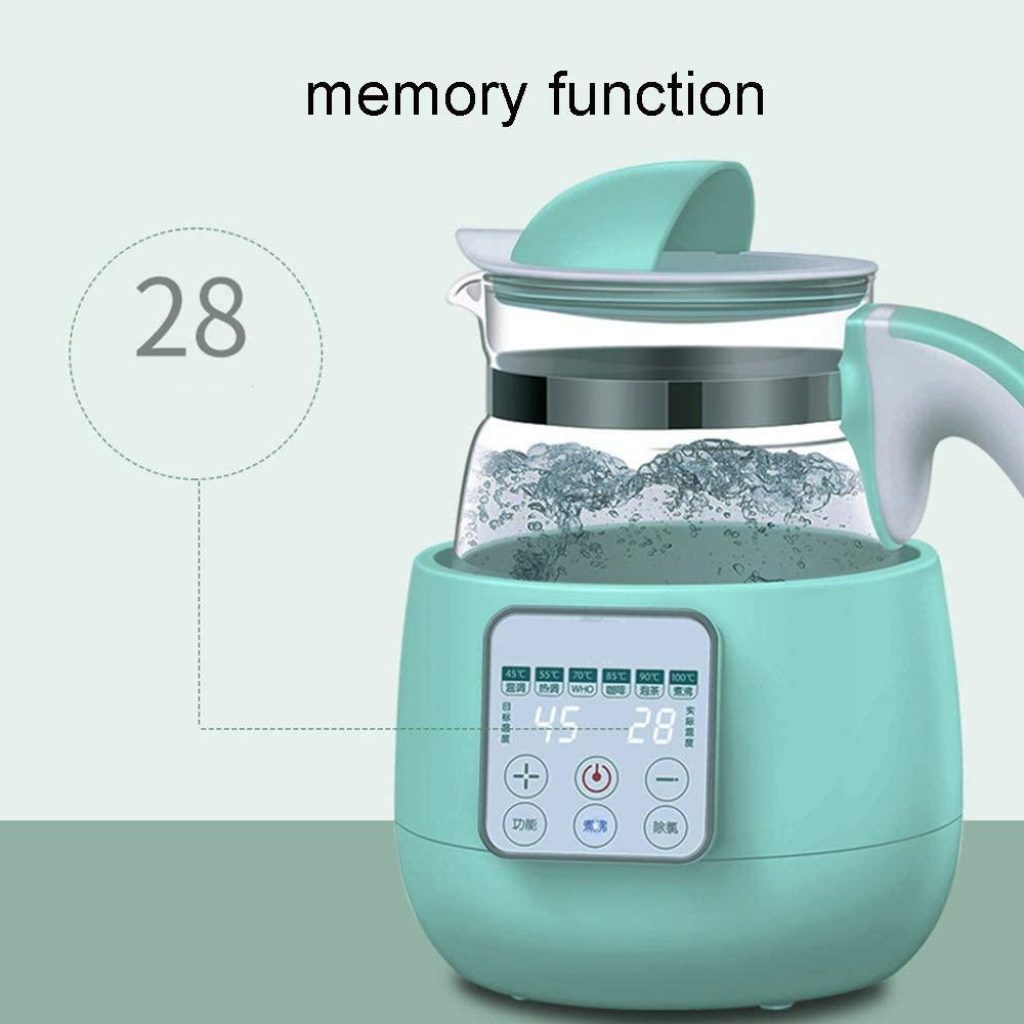 ÜneeQbaby's Baby Formula Maker looks completely different from the rest of this list and that's because they have a different take on how to perfectly make your babies formula milk.
It is true that ÜneeQbaby Baby Formula Maker does not mix your babies formula for you, on the other hand, it gives you the exact temperature you need to manually mix your babies formula milk.
Having readily available water throughout the day can save you tons of time and worry. For half the price of branded bottle prep machines, the kettle can help you out a lot.
Key Features:
Maintains 37°-70°C for 24 hours, 71°-90°C for 3 hours
This baby bottle maker Boils and keeps water warm with one button
Touch screen display
4 pre-set options
#4 — Beaba Bib'Expresso bottle prep machine
Perfect for moms who have busy schedules, the Beaba Bib'Expresso heats up water in just 30 seconds that can either be used for your babies formula milk to their porridge.
It is one of the few baby bottle makers that aren't restricted to only making formula milk.
There is a removable and portable compartment that can be used separately to heat up your babies food options. Not to mention storage for 3 baby bottles to keep them clean from dirt and deposits.
Key Features:
Prepare 6 bottles per day
Can be used for other heating options
Has a portable detachable heating unit
Stores up to 3 clean baby bottles
#5 — YXLONG Perfect Prep Machine
Get instant formula milk in just 10 seconds with the YXLONG Perfect Prep machine.
You get the right consistency and temperature every single time.
The YXLONG Perfect Prep boils water silently making it easier to place in the baby's nursery.
With just one touch of a button, you can easily make a bottle of formula milk. The YXLONG baby bottle prep machine makes things a little bit easier for parents by being easy to clean and easier to use.
Key Features:
Silent operation
Perfect consistency and temperature
Makes formula milk in 10 seconds
#6 — Baby Formula Maker Wifi App Control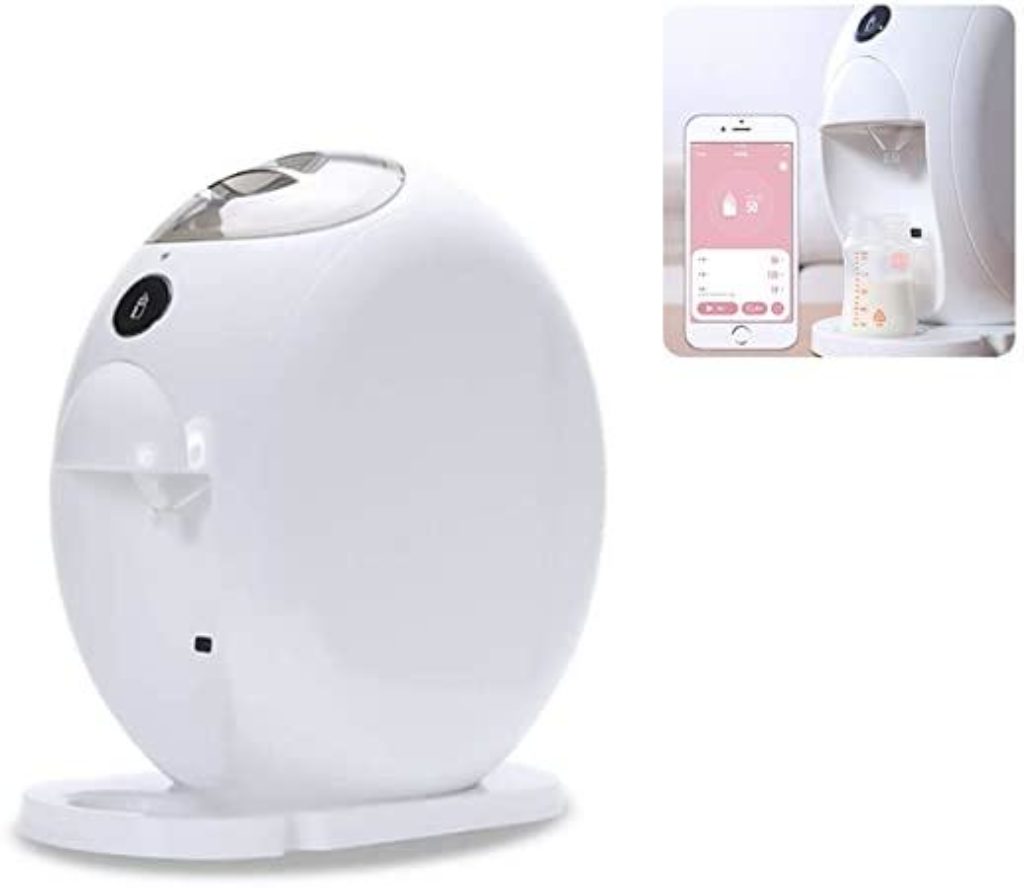 With the Baby Formula Maker, you can feel completely secure and in control, as this is app-controlled baby prep machine that automatically mixes and warms your baby's formula milk instantly.
Either press a button from the control panel on the baby bottle prep machine or tap once on your mobile app to get an instantly mixed temperature-controlled formula milk in 8 seconds.
Press twice to dispense water, and press three times to connect to Wi-Fi. It's that easy! You can also set the amount of milk and water Made with BPA-free material that gives you instant fresh hot water.
Key Features:
Wi-Fi compatible
App-controlled
Makes formula milk in 8 seconds
BPA-Free Tritan
#7 — HANHJ Baby Formula Maker
HANHJ Baby Formula Maker is perfect for parents who always have their hands tied with their babies.
It gives you convenience like no other with easy operation, quick responses, and multifunctional.
With a single finger pressure, you can easily drain the Baby Formula Maker with ease.
Equipped with instant heating that gives you formulation in under 10 seconds. It can boil, dechlorinate, and reduce harmful gases from the water used.
Its high-precision sensors accurately dispense the right temperature and consistency of the formula. What's more, HANHJ Baby Formula Maker has a mobile app that lets you easily portion out your babies formula while controlling the temperature at all times.
Key Features:
10 seconds to make formula milk
Multi-functional
Built-in high-precision sensors
#8 — AZUNX Baby Formula Maker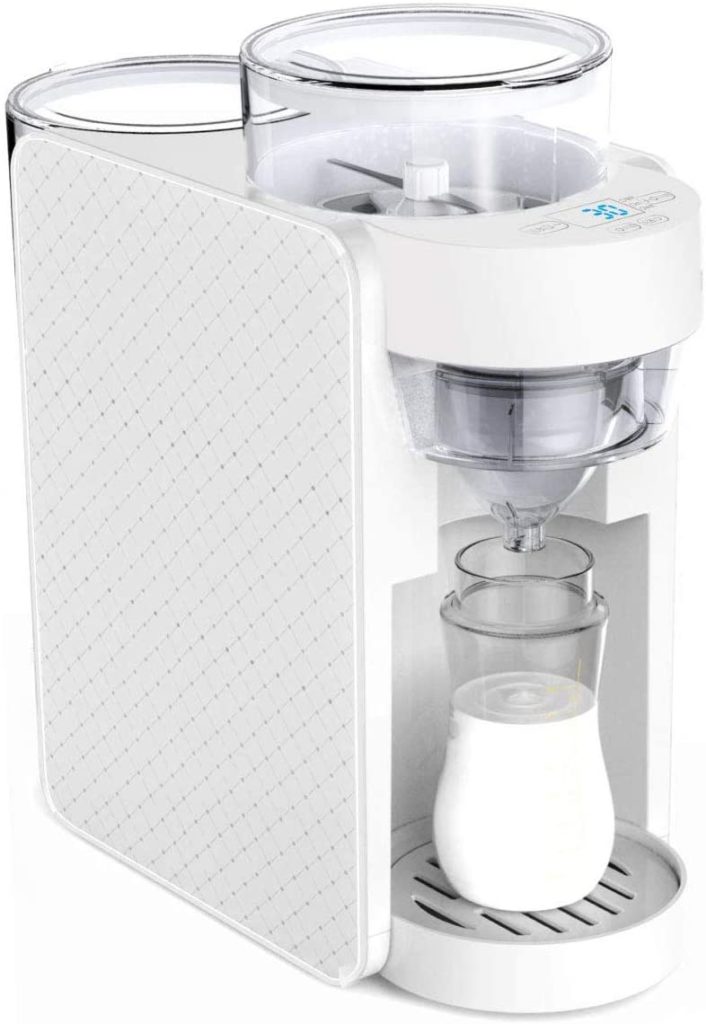 The AZUNX is one of the fastest baby bottle prep machines in the market. Not only does it provide you with a perfect bottle of formula in 8 seconds but you can also accurately tailor it to a brand of formula you use. It's definitely one of the Best Baby Bottle Prep Machine UK 2021.
The AZUNX is designed to look like a coffee machine, so it looks really stylish. Even the buttons are digital so you don't have to worry about loose knobs or dials.
It's quite sleep-friendly. It relatively quiet so it won't disturb you or your child when you use it in the middle of the night.
It's extremely easy to use and maintain. And as a plus, it's made of BPA-free material.
It has an instant heating function that can provide you with the perfect formula in under 8 secs. It also has high capacity storage of 300 ml. So you can fill it with the formula and it won't spoil or create blockages.
The most amazing feature is the patented smart MCU feature. Basically, this baby bottle prep machine can accurately and automatically mix the milk and formula in terms of concentration, temperature and capacity.
Key Features:
MCU feature
Instant heating features
High-Capacity
Relatively quiet
Beautiful aesthetics
#9 — Baby Brezza Formula Pro Advanced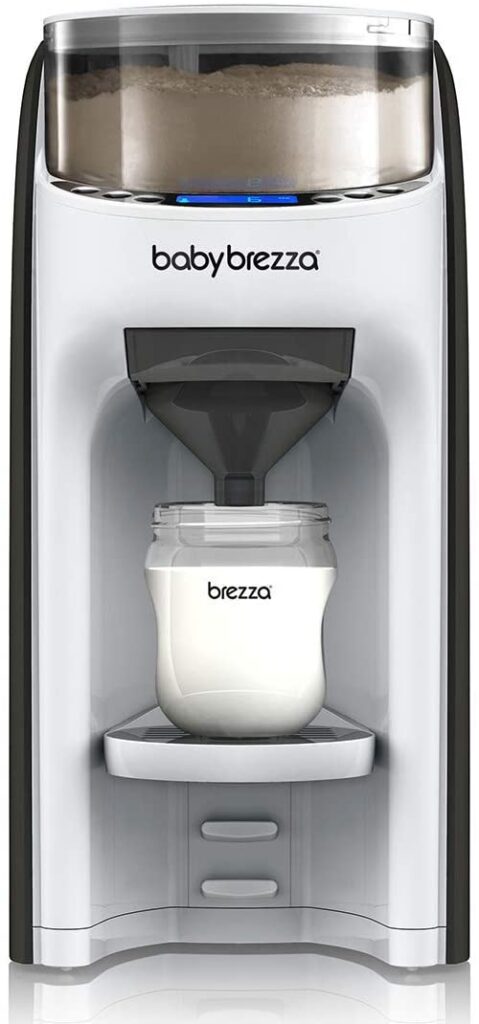 The Baby Brezza Formula Pro Advanced is a unique baby bottle prep machine. It stands out not only because of it's cute coffee machine-like design but also because it can prep formula in the perfect consistency and temperature. It's one of the Best Baby Bottle Prep Machine UK.
This baby bottle prep machine is designed to work with all brands and formula. It's extremely easy to use and requires no measuring or mixing. All you have to do is select your preferences and hit the start button.
Most importantly, this machine will automatically mix, heat, prepare and dispense the perfect formula with the best consistency and temperature. You will not have to invest in a replacement filter.
The formula is dispensed from a sealed air tight container. This helps maintain the hygiene. It's also easy to maintain and it even indicates when you have to refill.
This Baby Brezza Formula Pro Advanced is quite amazing. It can adjust to any bottle size, temperature and concentration of formula. You can even set the amount if dispenses.
Key Features
Custamisable settings
Tight container helps maintain hygiene
Automatically prepares the formula
Works with all brand and is highly adjustable.
#10 — Tommee Tippee Prep Day and Night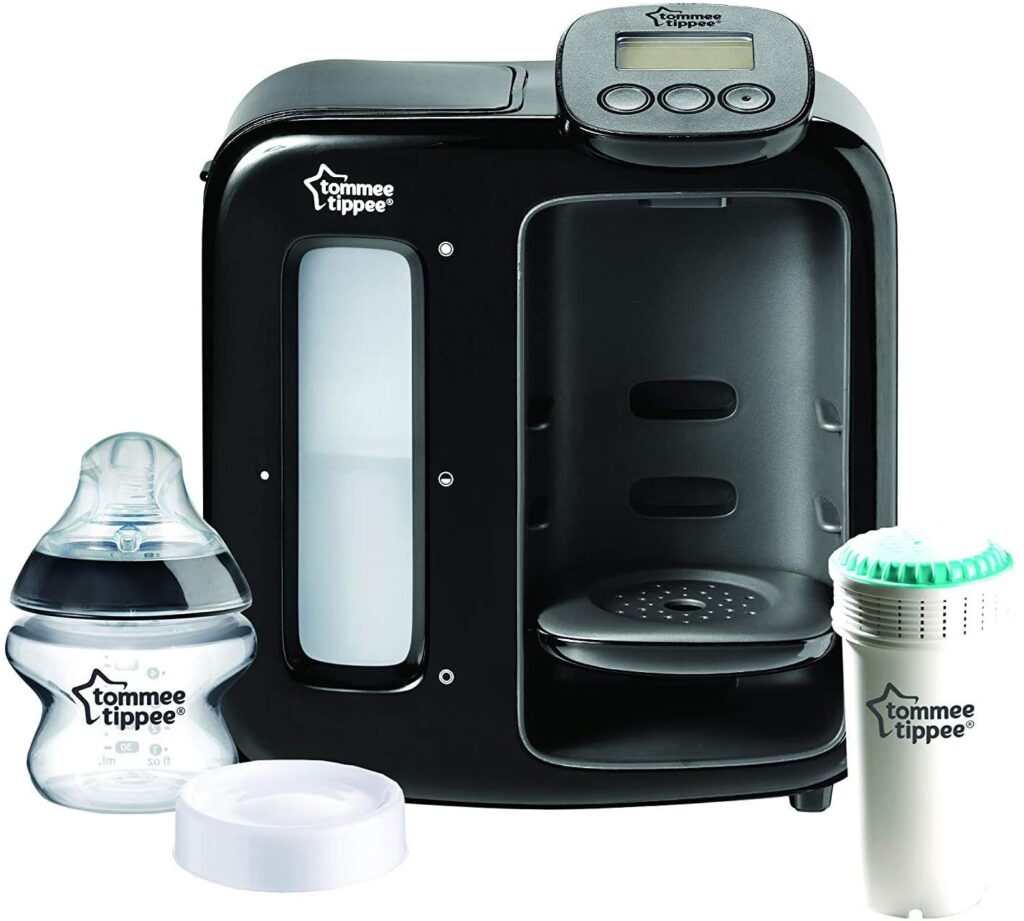 Unlike the Tommee Tippee Perfect Prep, this fantastic device is more sleep friendly and slightly more posh. The Tommee Tippee Prep Day and Night is definitely the best baby bottle prep machine in the market. Not only does it have a pretty amazing device but it also has unique features that make this a really good investment.
From the design alone you can definitely tell this device is made from top quality material. Unlike majority of the baby bottle prep machines, this one doesn't stand out in the kitchen. In fact, it actually kinds of elevates the environment.
This baby bottle prep machine is all about the function. It can prepare a full bottle in 2 minutes and the best part is that the volume, concentration and temperature is absolutely impeccable.
It has digital display that makes your life much easier, you can easily access the various a settings and keep a track of the formula. It also works with most baby bottles and formula brands.
This baby bottle prep machine comes with a unique night light feature that makes feeding preparation and feeding easy at night. This helps when you don't really want to turn on the light and completely disrupt the sleep cycle.
Unlike the majority of the brands out there, the Tommee Tippee Prep Day and Night is equipped with sleep friendly volume controls. This gives you the option of silently preparing the formula while the rest of the house sleeps.
Key Features
Sleep Friendly Volume
Night light feature
Digital display
Prepares a bottle in under 2 minutes
Amazing design
Works will all brands
Automatically prepares the perfect formula with the best temp, consistency and volume.
Are Baby Bottle Prep Machines Necessary?
Baby bottle prep machines either mix your baby's milk for you or heat up the water to the necessary temperature. According to the World Health Organization (W.H.O), this is extremely important as our baby's formula needs to be prepared with water boiled to at least 70℃ to kill off any bacteria that lingers.
These machines also help you get the specific ratios of water to a formula that you need to ensure your baby gets all the nutrients from their formula. For most of the UK's top formula brands, the correct ratio is listed on the packaging, however, it can be difficult to get the exact measurements perfect all the time.

However, the main benefits of getting a baby bottle prep machine are being able to gauge the correct temperature to water ration consistently with a push of a button.
It's speedy and convenient which is just the thing parents need when they have a newborn.
Not to mention that most machines sterilize the bottles effectively before making the formula milk.
A properly sterilized bottle reduces the likelihood of your baby contracting diarrhoea and other ailments.
By getting your baby a formula prep machine you're reducing the amount of time you toil on preparing their milk and food but also reduce the number of appliances you need to keep them safe and healthy.
Benefits of a baby bottle prep machine:
These machines will prepare the bottle in the exact temperature and ratio of formula and water without fail. This saves a lot of time and stress of preparing it in the right consistency, temperature etc.
Some baby bottle prep machines sterilize the bottles before and after use to avoid unwanted particles coming in contact with the baby. This will help in avoiding the baby to have vomiting, diarrhoea, etc.
These machines have a great speed and convenience that a human can never match. Your work of preparing the bottle will get done quickly and in the perfect proportion. You don't need to juggle between the stove or boiler and matching the right consistency.
These bottle prep machines are readily available. All you need to do is clean the machine after use.
Best Baby Bottle Prep Machine: FAQs
Can you use different bottles with the perfect prep machine?
Having a baby is one of the most magical times of your life. At the same time, it can be really overwhelming when choosing various products for your child.
As far using different bottles with the prep machine, Tommee Tippee Perfect Prep Machine is the best. According to the company any bottle can be used with their product.
What bottles are best for newborns UK?
The best baby bottle prep machines in the UK give you one less thing to worry about in your day. Each of these machines gives you well-formulated milk with just the right amount of milk powder and water consistency to ensure maximum nutrients.
As for Bottles, you can't go wrong with any Tommee Tippee Product.
Does a baby bottle prep machine sterilise bottles?
There are a few models that sterilize the bottles but most of the bottles don't have this technology.
Does a baby bottle prep machine kill bacteria?
Yes, it doesn kill bacteria. The initial hot water dispensation is meant to kill the bacteria post which another batch of hot water is dispensed to mix with formula.
Does the Tommee Tippee prep machine work with other bottles?
Yes, it does work with other bottles but it's not recommended to use other bottles as the performance might differ and it also might invalidate the warranty. 
Are baby bottle prep machines safe?
Yes, baby bottle prep machines are safe to use if you handle them with proper care and switch the machine off when not in use. The water that's dispensed might be a little too hot so you need to take care of that. 
Which Tommee Tippee prep machine is best?
Tommee Tippee Prep Day and Night is the best bottle prep machine because it has unique features and is a good investment. The design of the machine suggests it's made from the top quality material. 
Is a bottle prep machine worth it?
Yes, bottle prep machines are definitely worth it as they are easy and convenient, save time, create perfect baby formulas, and have a lot of amazing features. It's a good investment. 
What age can you use the bottle prep machine?
It's safe to use a bottle prep machine for babies past 6 months old. 
Is it safe to use a second hand perfect prep machine?
Yes, it's safe to use if it's in good condition. If the machine is not working properly like not heating up, noisy, not mixing the formula then, you shouldn't use it. 
Can you reheat perfect prep bottles?
No, please never reheat or reuse the formula as it's not safe for the baby.
Also Read: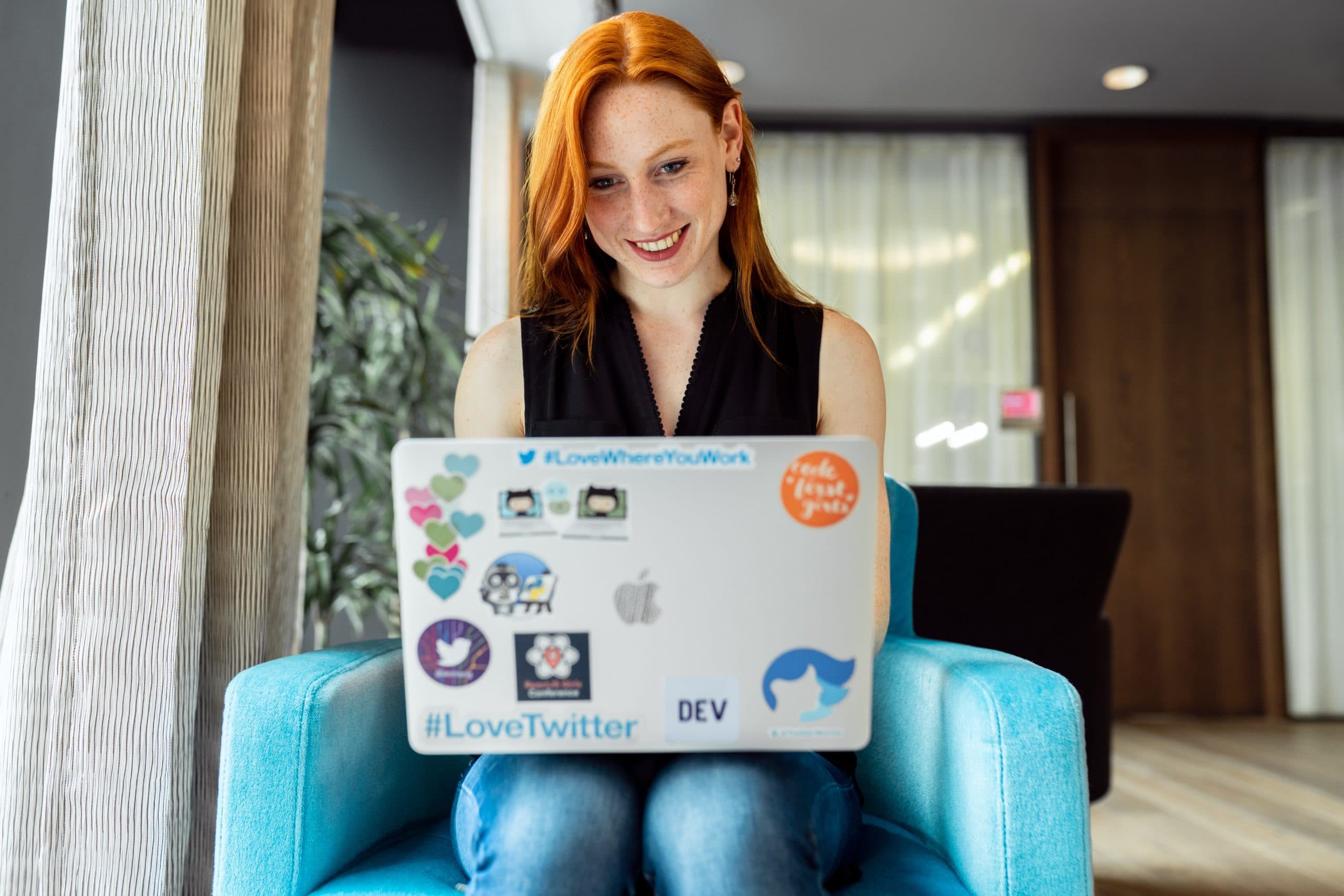 Joanna is a writer, poet, stand-up comedian and holds two master's in arts and history. She founded Discount-age with the intention of providing her readers with solutions to everyday household problems. During her free time, Joanna loves cooking but usually ends up ordering in.