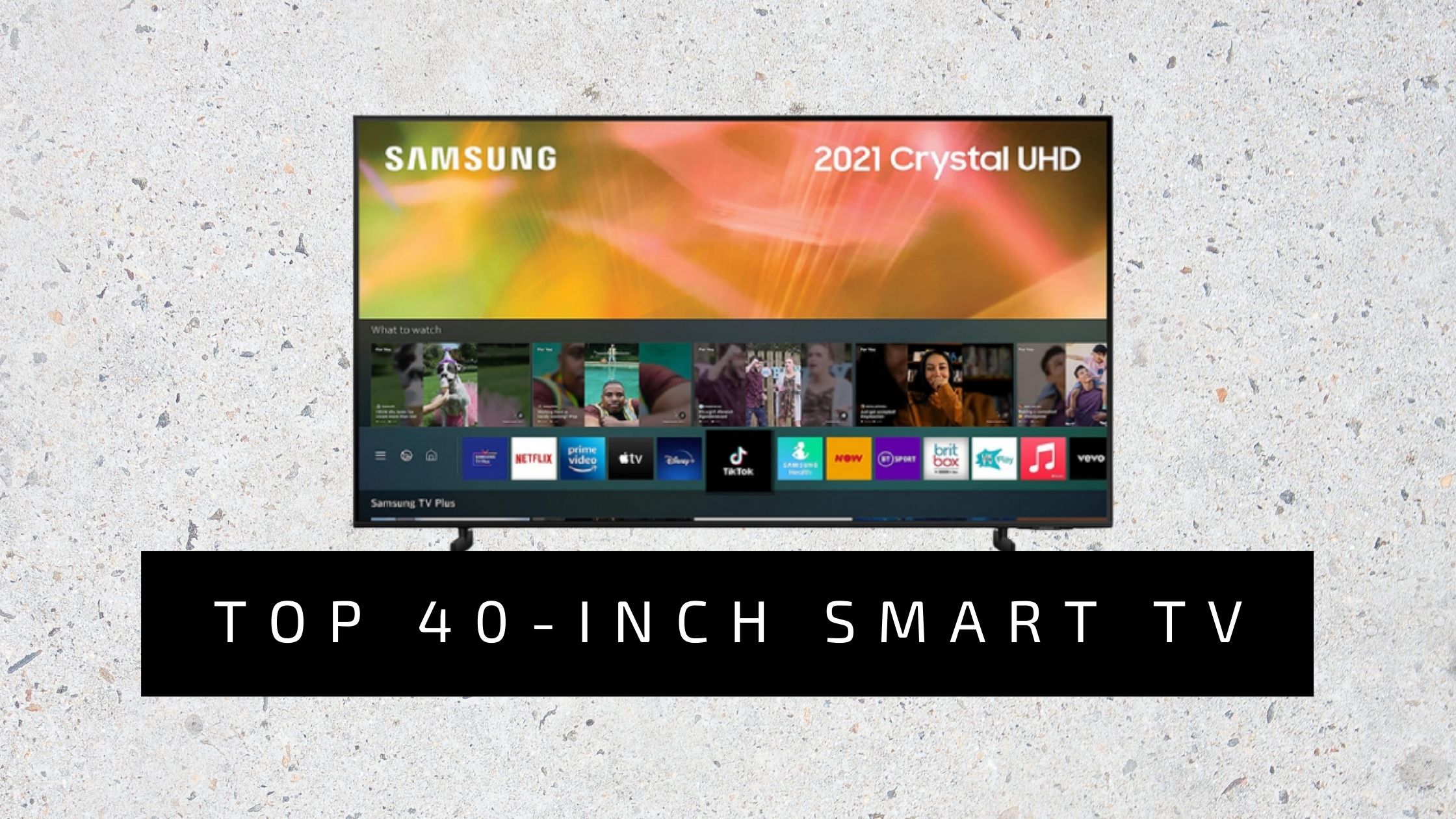 While a bigger TV might seem like a better option, you can get the same depth of clarity and have a great viewing experience with a relatively smaller TV. So, if you're on a tight budget and are in the market for a smart TV, then i'd recommend you buy a 40-inch smart TV.
A 40-inch smart TV is ideal for bedrooms or as a secondary display at home. Since they're budget friendly, I would advise you not to expect the best of the best features and capabilities.
If you're wondering which are the best 40-inch smart TVs to buy, then this article is for you.
Our team at Discount-Age has put over 20 different 40" smart TVs through various tests such as functionality, sound output, clarity, connectivity and price to determine which is the best 40" smart TV to buy. We were able to shortlist the following 6 units as the best of the best.
So, without further ado, here are the top 40-inch smart TVs that you can buy in the UK.
Top 40-inch Smart TV
Features
Samsung AU8000 Crystal UHD Smart TV
4K UHD Display with HDR/HDR10+;Motion Xcelerator for Gaming;
Dynamic Crystal Color;
Alexa, Google Assistant, Bixby
Sharp 4T-C40BL2KF2AB 40-inch UHD Smart TV
4K UHD with HDR;
Google Assistant;
Chromecast Built-in;
3 x HDMI, 3 x USB ports;Bluetooth Connectivity
Sony Bravia KDL40WE663BU Full HD HDR Smart TV
Full HD HDR;
X-Reality Pro;
Wi-Fi, DSEE, S-Force Front Surround Sound;
MotionFlor XR, USB HDD Rec
Panasonic TX40JX850B 4K UHD Smart TV
4K UHD Display with HDR;HCX AI Processor;
Dolby Atmos, Dolby Vision, HLG;
Google Assistant, Alexa Voice Commands;
3 x HDMI, 2 x USB ports;
Bluetooth Connectivity
TCL 43P610K 4K Smart TV with TS6100 Soundbar Combo
4K UHD Display with HDR;TV+ App Store;
Netflix 4K, Youtube 4K;2.0 Channel Wireless Soundbar;
Wireless Music Streaming;
Dolby Audio, HDMI eARC, T-Cast, Bluetooth
HiSense 43A6GTUK UHD Smart TV
4K UHD Display with Dolby Vision HDR;
Bluetooth, Wi-Fi Connectivity;
Vidaa U5 Operating System;
DTS Virtual X Immersive Audio
Recommended Read: Best 50 inch Smart TVs
Top 40-inch Smart TVs in the UK
Samsung AU8000 Crystal UHD Smart TV
We're going to start this list off with one of the best 40-inch smart TVs in the market, the Samsung AU8000. Yup, Samsung has been known to make some of the best TVs around and have been doing so for quite some time.
This particular model boasts a decently sized 43-inch 4K display with HDR capabilities that's running on Samsung's Crystal processor 4K. The display is one of the best performing displays of any smart TV in this budget and offers dynamic crystal color that drastically improves the overall appearance of the picture.
This model has been designed to be perfect for gamers since it's equipped with Motion Xceleration technology that ensures you do not experience any lag in the frames especially while gaming. The AU8000 is also compatible with Bixby, Alexa and Google Voice Assistant so you can easily run commands without having to type them out on the remote controller.
It's worth noting that this smart TV is super slim and can effortlessly be mounted on the wall. It sounds great as it uses q-symphony lite technology that allows you to synchronize audio playback between your Samsung TV and Samsung Soundbar without having to mute your TV speakers.
Sharp 4T-C40BL2KF2AB 40-inch UHD Smart TV
The Sharp 40-inch UHD Smart TV is possibly one of the best smart TVs in the UK to buy today thanks to the fact that it's affordable and delivers crystal clear video on its 4K UHD HDR display. This smart TV is one to consider buying also because it runs on Android TV operating system allowing you to treat it more like an entertainment hub rather than just a regular TV.
It comes equipped with built-in Google Assistant allowing you to ask equations, check the weather and even navigate through apps with only your voice. This 40-inch smart TV also has the latest Sharp proprietary Ace Pro Ultra picture engine delivering video in HDR and allowing you to have an immersive experience.
The TV uses Harmon Kardon speakers and sound technology which have been developed in such a way that you can hear every detail of the movie you watch or game you're playing. It supports Bluetooth wireless connectivity and comes equipped with 3 HDMI ports including a HDMI ARC, 3 USB ports and built-in Chromecast so you can cast your Android phone to the TV with ease.
Sony Bravia KDL40WE663BU Full HD HDR Smart TV
Sony is a well known brand in the market for their wide range of products. They do have a number of smart TVs on their portfolio and one of the most notable mentions is the Bravia KDL40WE663BU.
This smart TV comes with a crisp 40-inch FHD display that might seem like a step down from the earlier 4K mentions, but is one that comes with X-Reality Pro that upscales and refines the clarity and overall quality of the video. This TV is compatible with high definition PS4 games and supports HDR playback of built-in Netflix movies.
This particular TV is more than just a smart TV, it comes equipped with MotionFlow XR that delivers smooth transitions and video playback even for high frame rate videos and games. It also supports Wi-Fi, DSEE (digital sound enhancement engine) and Freeview play that lets you watch over 70 different digital channels for free.
It's affordable and is one of the few 40-inch smart TVs to offer screen mirroring, USB playback and a USB HDD recording feature. I would recommend this 40-inch smart TV to those who are looking for a slim, feature rich full HD tv and are willing to compromise on a 4K model.
Panasonic TX40JX850B 4K UHD Smart TV
The Panasonic TX40JX850B is a rather expensive 40-inch 4K smart TV and may not be for everyone. However, regardless of the price tag, this smart TV is packed with features that can enhance your overall entertainment experience.
It comes equipped with the latest HCX AI processor that is capable of delivering precise sharpness, clarity and color no matter whether you're playing a game, watching a movie or using the TV for work. The image is run through a HDR enhancer which sharpens the picture so well that you don't miss out on any details.
This smart TV is also loaded with a powerful 20W amp which can produce sound that will easily fill up a large room. It features Dolby Atmos and Cinema surround audio for an immersive audio experience.
The Panasonic TX40JX850B has Bluetooth wireless connectivity, 3 HDMI ports including an eARC, 2 USB ports, an Ethernet port, headphone output, an optical port and has USB to HDD recording functionality for live TV. We loved using this TV mainly for its clear and detailed image and found it to be worth every penny.
TCL 43P610K 4K Smart TV with TS6100 Soundbar Combo
This is probably one of the best deals you can find online for a 40-inch smart TV. The TCL 43P610K is a 4K smart TV that uses smart TV 3.0 allowing you to easily access 4K HDR content with ease. There's a built-in TV+ app store that you can use to download movies, music and games directly onto your TV.
It comes equipped with Bluetooth connectivity, T-Cast, HDMI ports and USB ports offering multiple connectivity options. Apart from the 2 year warranty on this device, the one thing that captured our attention was that it comes with a premium 2 channel wireless soundbar that lets you stream music wirelessly.
The TCL 43P610K 4K Smart TV does not offer free satellite TV, but has Freeview play installed on it and you can watch TV for free. The remote control gives you access to both the TV and the soundbar so you don't have to use two remotes.
But the most notable feature is the micro dimming technology that optimizes the brightness, color saturation and contrast for every frame of the video. We loved using this smart TV for gaming and enjoyed the sound production from the soundbar. It's worth it and I'm sure you will end up enjoying this unit.
HiSense 43A6GTUK UHD Smart TV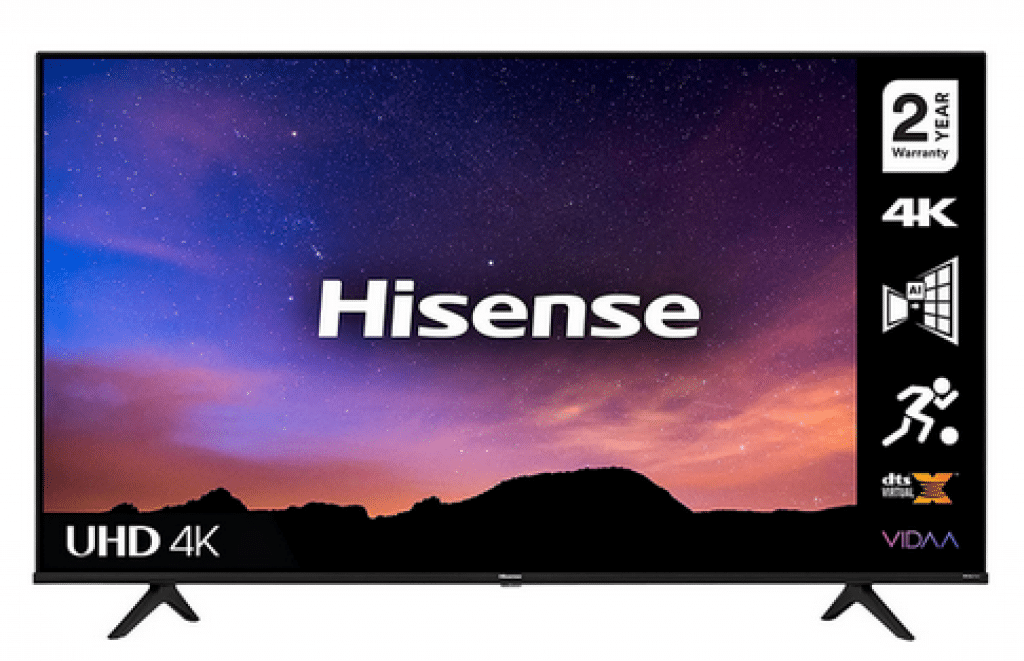 The HiSense 4K UHD smart TV comes with Dolby Vision HDR, DTS Virtual X, YouTube, Freeview Play and Netflix pre-installed. This is their latest model of smart TV which is equipped with VIDAA U5, an intuitive operating system allowing you to easily access streaming platforms directly from your TV.
This smart TV comes with Alexa built-in so you can voice command your TV to read the news, play a particular movie or show and even get weather updates or control your whole smart home set up.
We found this smart TV to be an affordable choice for most and one of the best 40-inch smart tVs in the UK. Not only does it have a smart processor under the hood, the HiSense 43A6GTUK also has a dedicated sports mode and game mode which automatically gets enabled the moment the TV notices that you're watching a sports program or playing a game.
Also Read: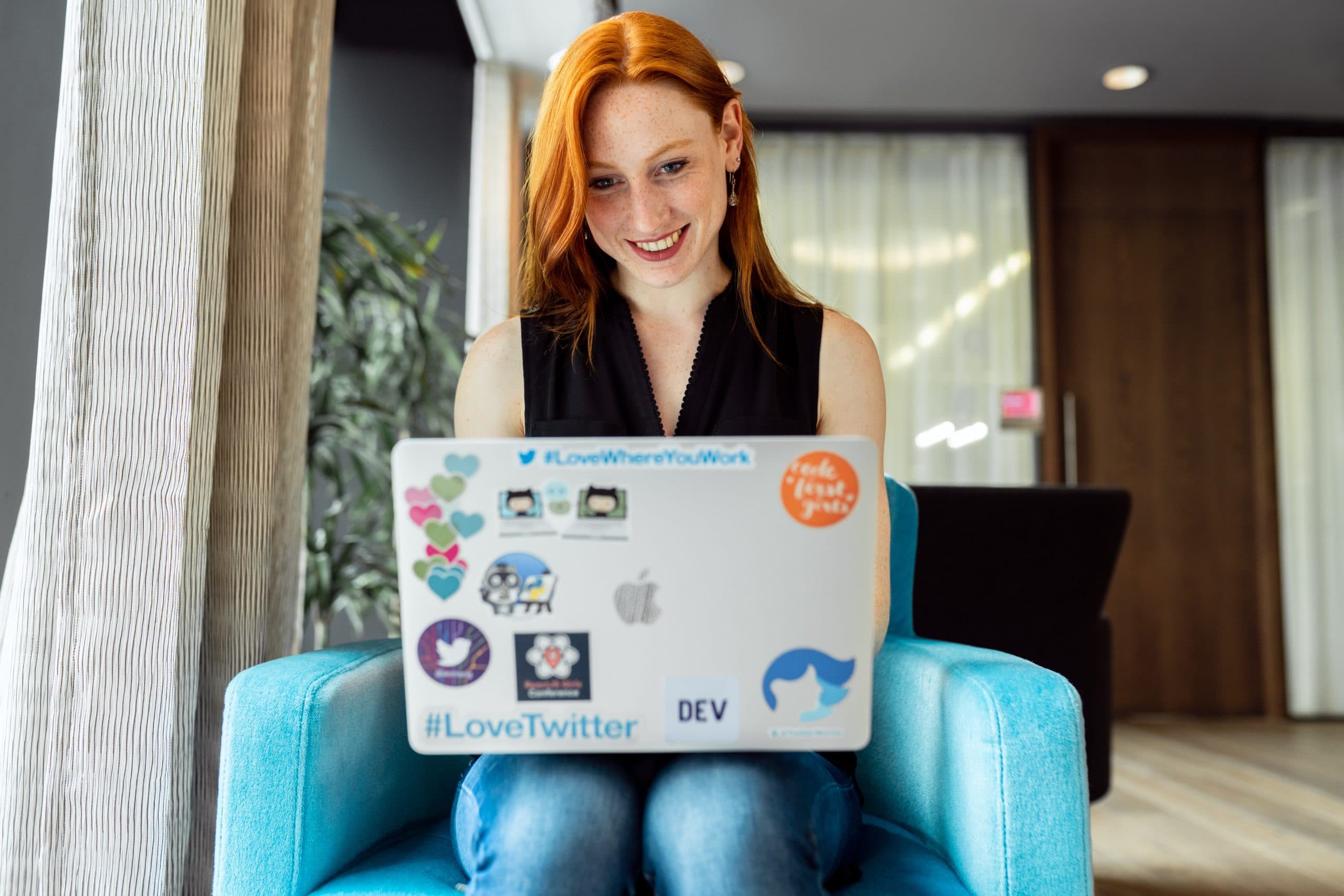 Joanna is a writer, poet, stand-up comedian and holds two master's in arts and history. She founded Discount-age with the intention of providing her readers with solutions to everyday household problems. During her free time, Joanna loves cooking but usually ends up ordering in.