While we were growing up, we all had our favorite toy or something we held on to, right? I still remember a toy truck that was so dear to me, I wouldn't let anyone touch it. Let alone play with it. But do you remember as babies if you had a favorite thing that you hung on to?
It got me thinking and asked my mom about it and of course, she has so many stories of me being almost attached to one particular comforter. It was an animal-shaped comforter without which I wouldn't sleep at all, she said. I couldn't remember much about it obviously but then I started reading about the best baby comforters available today.
Also Read: Best detergents for baby clothes
I needed to purchase one for my baby who was born a couple of weeks ago and I was so pleasantly surprised to find a lot of choices. A few of the comforters were so comfortable and cute, I wish I could go back to being a baby.
Top 7 Best Baby Comforters
I wanted to share with all of you a list of the best baby comforters that I came across, like I said I always like to help people with babies or couples who are planning to have babies with the best baby products.
Let's get started, shall we?
Also Read: Best things to buy for a newborn baby
The Jellycat Bashful Bunny baby comforter is a 0.2 pound blanket with 30 x 20 x 30 centimeters dimensions. It is made of a durable material that is easy to clean. The design is modern and fun and you will fall in love with the bunny with a first glance itself, imagine how much your baby will like it.
This beige color comforter is moderately priced but I wouldn't trade this for any other. The comforter is so soft, my baby loves sleeping with it. You always need to make sure you are around when the baby is sleeping with a comforter to make sure they don't suffocate.
Why do you need this?
It is easy to clean but since I liked it so much, I bought another so I always had a spare. You know how messy babies can be, right. It is machine washable and I got the delivery very quickly from Amazon UK. You might want to check out offers too.
If you are looking at a multi-functional comforter for your baby, read this. The Cheeky Chomper is one of my best buys so far for its functionality. It is a teether, a comforter, a sensory tag, and a toy all in one.
The quality is top-notch and my babies love the additional features. The sensory tag is very soft and it helps him go to sleep at times. You can also choose from the many fun and funky prints available or buy them all if you would like to have spares. I have 3 of them now and would love to buy another.
Why do you need this?
It comes with a loop feature that can attach itself to a pushchair, a car seat, or even to your baby. This makes life so easy, you don't have to keep picking up teethers as you can easily tie it to the comforter.
It has won more than 25 awards for being the best baby brand in the market. This comforter also contains zero phthalates or BPA making it super safe and hygienic for your baby.
The Jojo Maman baby comforter is suitable for newborn babies too and is made from 100% Polyester with 100% Cotton lining with a measurement of W23 x L16cm.
This extra soft comforter is the first one I bought as it comes with the friendly face of the Bebe Bunny Rabbit. My newborn loves the comfort it provides and I already planning to gift it to some of my friends who are expecting babies.
You can rest assured that your baby will have a companion of sorts with this comforter as it is super cuddly and soft.
Why do you need this?
The softness of the fabric and how easy it to clean. You can machine wash it at 30 degrees for the best results.
The Tommee Tippee is one of the best baby brands in the market. They also make the best baby comforters which are plush and have numerous cute animal characters.
I picked the one with a cute elephant that is made from soft velour material which is designed to give your baby maximum comfort.
Tommee Tippee is very safe to use around newborn babies like mine and it comes with a teether on the corner of the comforter when your baby starts teething. The comforter with its animal character lets your baby explore and hug it which improves their motor skills. You can carry this anywhere you want as it very light.
My baby loves it after he is tired playing and he just hugs it as he goes to sleep. You can also use the comforter as a toy to entertain your baby as a puppet.
Why do you need this?
The sensory features in the comforter that help your baby hud and chew is a bonus as it keeps them occupied.
The teething pal that is part of the comforter helps provide comfort for the baby's gums. It is also machine washable so you don't have to waste time hand washing it. The Tommee Tippee comforters also conform to European EN71 toy safety standards too.
Say hi to a personalized baby comforter with the MyBaby brand. This cuddle toy can be customized with your baby's name for the special touch. This makes for an ideal gift for your baby as they would love the plush fabric. It is approximately 30x30cm in measurement and is suitable for small babies too.
It is available in different colors like pink and blue if you want something for your girl baby. I got one in each color so my child has the best of both worlds. I mean if we don't spoil them know, when will we, right?
The soft and cuddly animal characters is of perfect size and I love the quality of the product overall.
Why do you need this?
The customization can be done while placing the order on Amazon. You can have your pick of color and also the name you want on it.
Suki baby bobtail bunny bobblehead blanket is an ideal first comforter for your baby if you have just had a child. It is 17 1/4″ (43.8cm) approx height in measurement and has embroidered accents to boot.
The bobtail bunny baby from Suki is a premium cuddle toy with soft boa fabric which means it can be used for newborns too. It is not machine washable as it is super delicate and you need to show extra care while washing and air dry it.
Why do you need this?
The super plush comforter is available as different cuddly animal characters like zoom zebra and bobtail bunny. The face with embroidered accents gives it a life-like look which your baby will love.
Please ensure you remove all the tags before you let your baby sleep with this for added safety.
The Nici comforter dog is a colorful baby blanket for ideal for all babies. It is tested by Nici for safety and comfort and measures 25 cm length by 25 cm width.
It comes with an embroidered with "Mum+Dad=Me" that I really liked when I first bought it. The dog character is a very nice touch and it adds to the look of the comforter.
You will be amazed by how durable the material is and how long it will last. It was recommended to me by a friend who had used it for both her kids and it is still going strong even after 5 years. Now that is value for money, right.
Why do you need this?
Reliable quality from the brand NICI. It is really durable and can withstand machine wash at a gentle cycle and 30 degrees. The dog character can improve familiarity in babies and is extremely soft and smells wonderful too. It is the best gift you can give your toddler.
Now that we have seen the best baby comforters available in the market, let's understand if you really need these and if it is safe to use.
Best Baby Comforters – Buying Guide
When it comes to comforters you need to keep in mind the following features before you buy one. Here are some important points to consider.
Comfort – First and foremost, you should pick something that's comfortable for your baby. Softer materials and items that are not hard and sharp will do.
Fabric – Ideally you would have to pick a comforter that's made from either cotton or polyester. These materials won't harm your babies skin or give them any rashes.
Any additional attachments – Find something that comes with some additional attachments like a teething ring or toys attached to the comforter to keep your baby occupied. Make sure the attachments are not hard or small so your baby can't swallow them.
Easy to clean – Pick something that is machine friendly and easy to clean. You wouldn't want something that would take a long time to wash and an even longer time to dry.
Is a baby comforter safe to use?
As I mentioned earlier, you need to use comforters under supervision at all times. It is proven that babies sleep well with baby comforters but they might get entangled when you least expect it. You need to be aware that some comforters can cause suffocation which might lead to SIDS which should be avoided at all costs.
Make sure you never cover the baby's mouth with these comforters in a way that can restrict their breathing. You need to choose the material which is breathable and not too thick.
Takeaway
You will know if your baby likes it or not from day one. If they like it becomes a part of them, if not you need to find another alternative. While some comforters aid in sleeping and improving motor skills by hugging and tugging.
A few with teethers also help in soothing baby gums too. But you need to make sure you remove all tags before using and ensure the toys that come with comforters do not come off and are made with baby-safe materials.
Also Read: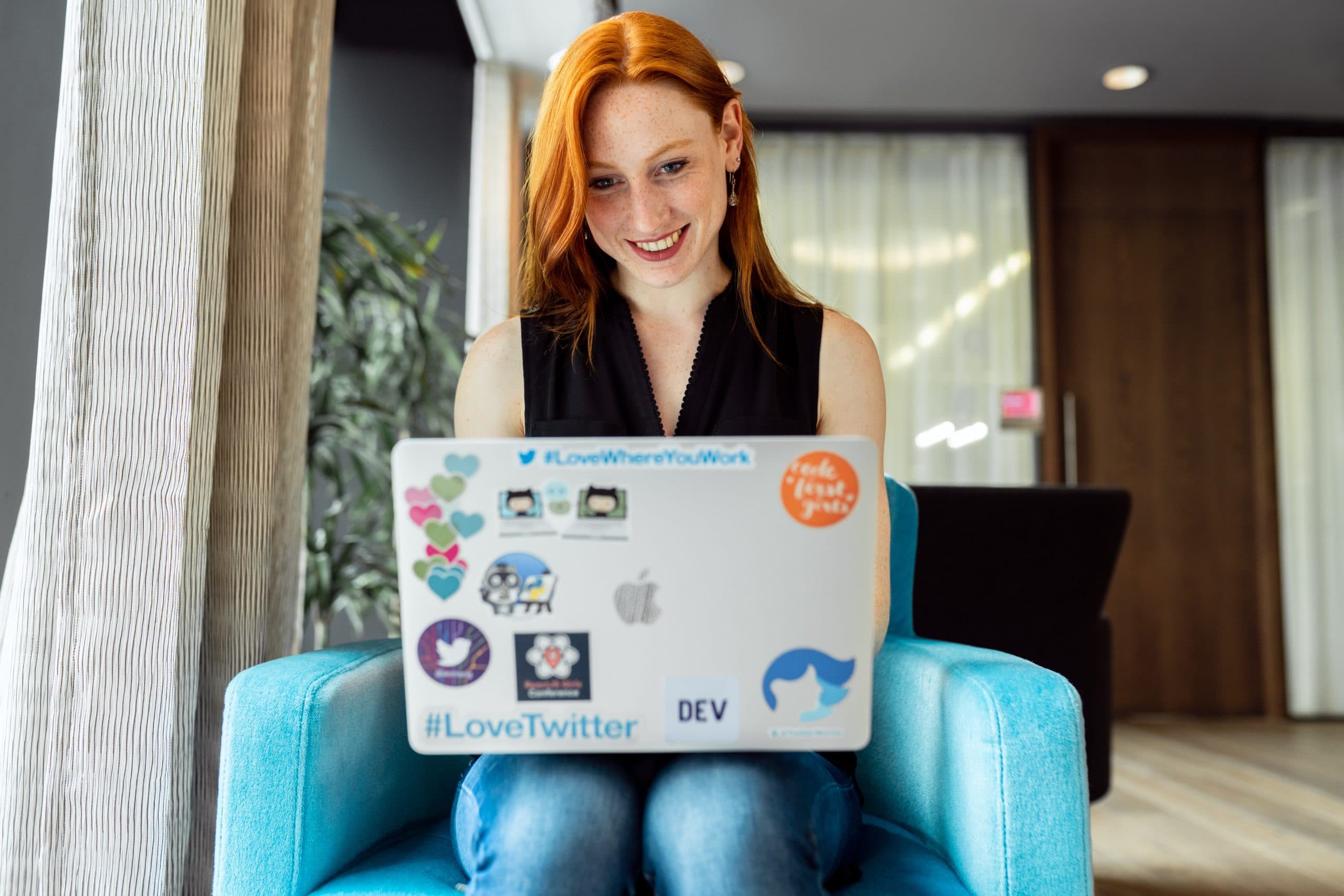 Joanna is a writer, poet, stand-up comedian and holds two master's in arts and history. She founded Discount-age with the intention of providing her readers with solutions to everyday household problems. During her free time, Joanna loves cooking but usually ends up ordering in.