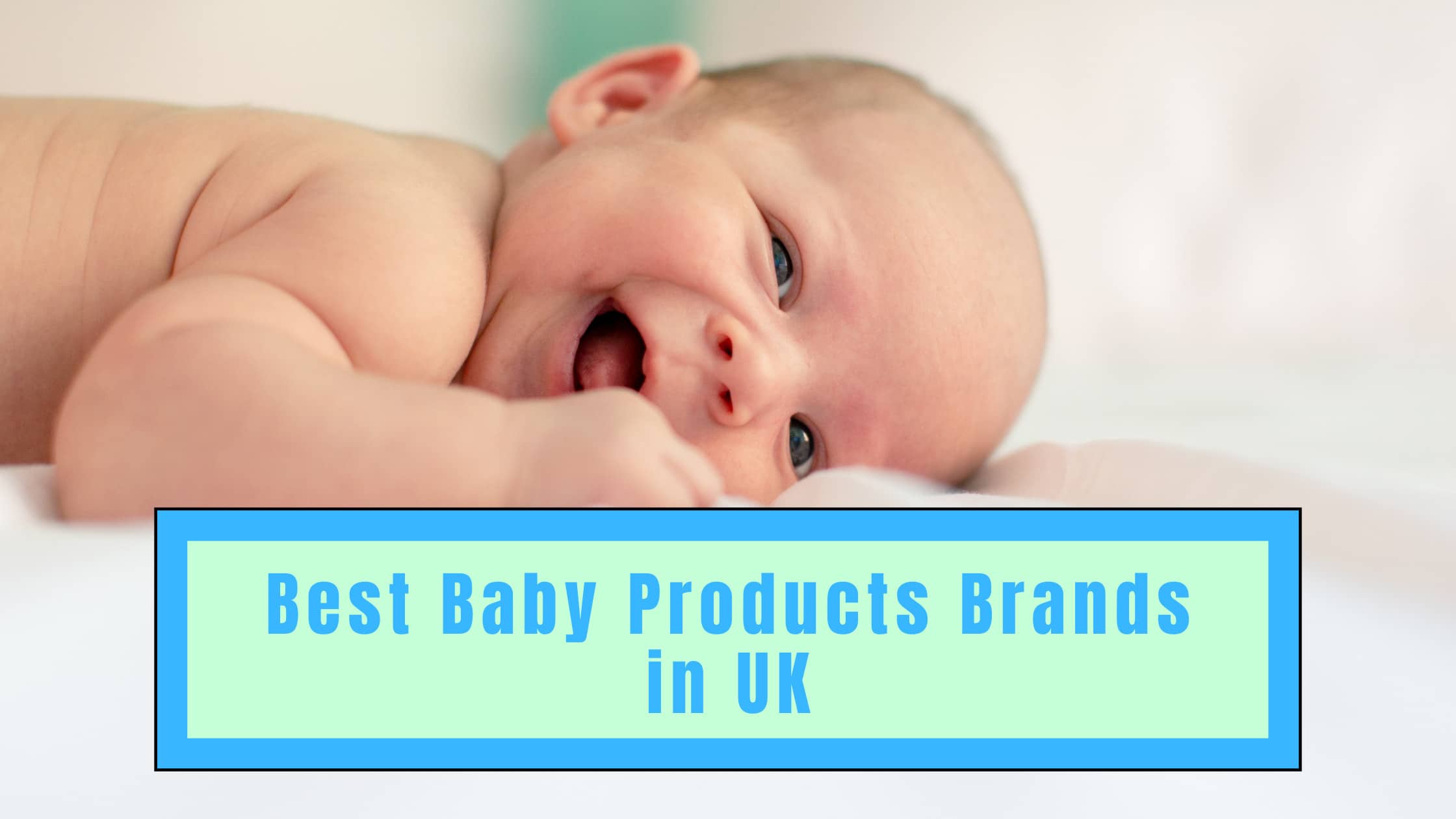 Over the years, many baby product brands are emerging to help parents make their job easier and more enjoyable. With brands like Fisher-Price and Tommee Tippee, raising your baby is made stress free.
After all, these Brands have some of the most useful baby products in the world. Check out our list of the Baby Products Brands in the UK for all the details.
Some brands have been manufacturing top quality baby items for more than a decade, while others gave fresh offerings and innovative products that suit every parenting style.
Most of them had different missions and motivations behind producing items that would surely be of great help for every family. 
Recommended Read: Cheap Baby Care Sets
These brands offer not only reliable and high-quality items, but they are also guaranteed to give you the most out of your hard-earned money. After all your babies will at some time outgrow these items so it is best to invest in brands that have a good reputation for producing durable products. 
A few of these trusted and innovative brands are listed below to help you whether you are finding the perfect gift for a baby shower, preparing for a registry or plainly doing baby product shopping.
Here's the list of the Most Popular Baby Products Brands in UK.
Top 11 Baby Products Brands in the UK
#1 — Fisher-Price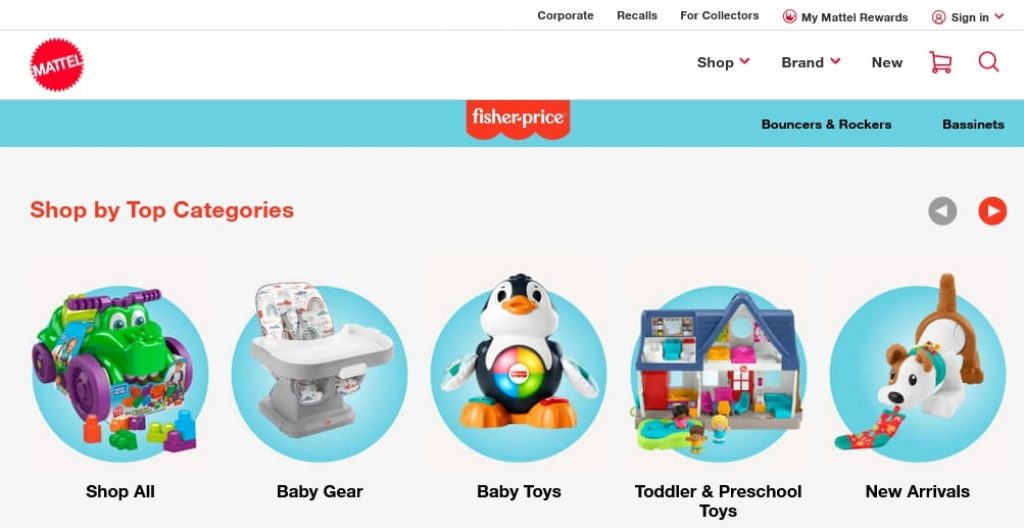 For over nine decades, Fisher-Price is an American brand that started as manufacturers of educational toys for babies and infants. It was started by Herm Fisher, Irving Price and Helen Schelle. Although they've been a toy company all their lives, they are famous for their line of baby wear in addition to their baby accessories.
Today, they have ventured into making baby gears such as bassinets, baby soothers and bathtubs. 
They are extremely well known for their range. They've taken into account that babies outgrow their clothes fast. So, they have introduced an entire line of products at very cheap prices.
Fisher-Price have collaborated in making toys with popular kids shows such as Thomas and Friends, Dora the Explorer and Sesame Street. They are also one of the pioneers in making electronic toys for preschoolers.
#2 — Chicco
The largest baby brand in Europe produces all types of clothes, toys and other baby products, they have now expanded into selling thermometers and syringes.
Chicco has product offering for babies from pregnancy up to their preschool years. This is a true testament to Chicco's R&D. They have an internal Research Center that is dedicated to Children aged 0 to 3. And they are known to focus on the Pscho-Physical, emotional and social aspects and needs of the Children.
All of their data and practices are acquired from the medical and scientific community. Of course, the practical nature of their products is primarily due to the constant interaction with parents and children.
Their strollers, carriers, car seats and highchairs are one of the best quality and best sellers out in the market. They have been in market for over 50 years and is available in over 120 countries worldwide.
#3 — Tommee Tippee
Tommee Tippee is a popular baby products brand int the UK. It's owned by Mayborn Group a giant in the baby care field. It's the fifth-largest baby care company in the world.
Based out of Newcastle-upon-Tyne, United Kingdom. An extensive amount of research and development goes into their products.
Tommee Tippee is known for its Spill-proof bottles and Closer to Nature bottles.
#4 — Philipps AVENT
This childcare brand under the Philipps lifestyle brand became one of the greatest manufacturers of feeding bottles, breast pumps, bottle warmers and sterilizers.
They are the first baby feeding company that released an odourless and tasteless silicone feeding bottle teat. 
The petal-like feature on the feeding bottle nipples is designed to mimic a natural latch similar to a mother's breast. This makes combining breast and bottle feeding easier for both parents and baby.
#5 — Pigeon
Pigeon is a Japanese brand that started and gained recognition as a nursing bottle manufacturer in hospital and nurse centres.
As a bird that symbolizes peace, this brand chose the name pigeon as a promise to help babies grow up in a peaceful and prosperous society.
Pigeon feeding bottles are made from premium glass material that has a low melting point making it more resistant to high heat and has excellent transparency.
#6 — Medela
Medela's mission is to make breastfeeding successful and go as long as mothers want to. They are dedicated to make breastmilk available to as many babies as they can.
They believe that breast milk provides the optimal nutrients needed for your baby's growth and development. It also makes them healthier as they grow.
They specialize into making top-quality breast pumps that promise to make milk pumping suit every mother's lifestyle. Their ultra-thin disposable nursing pads gives an optimized and discreet way to keep mother dry and protected from breast milk leakages.
#7 — Aden + Anais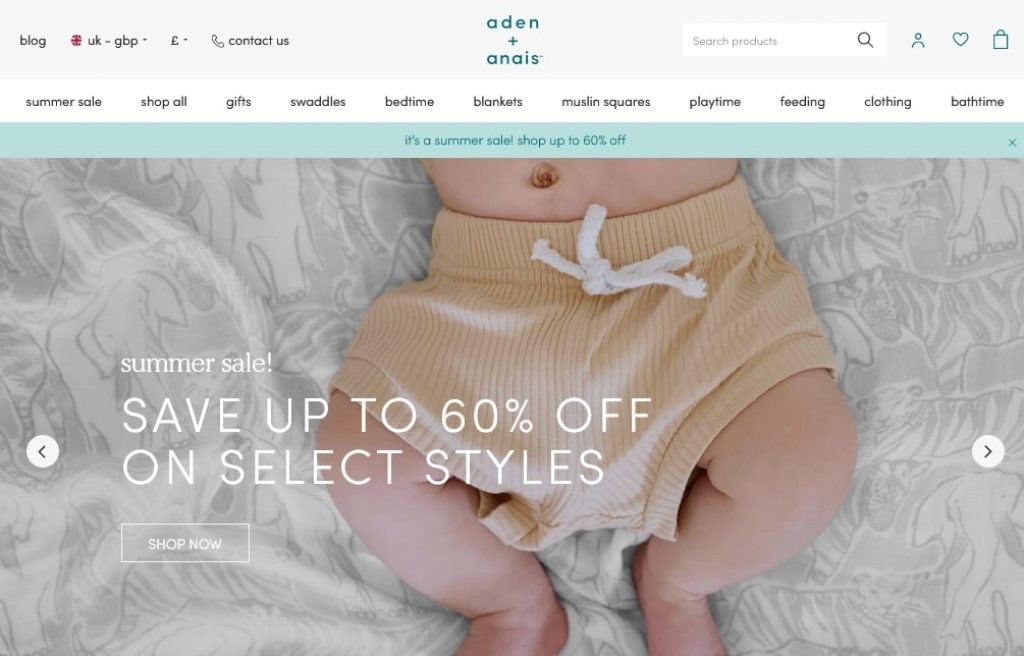 One of the newest brands that have taken the whole baby community by storm in 2006 was Aden + Anais. Frustrated of finding swaddle blankets that are made of heavy fleece and cotton in America, founder Raegan Moya-Jones invented a soft and breathable muslin that she was used to using back in Australia and is now available in 65 countries worldwide.
The versatile muslin swaddle can be used as stroller covers, baby blanket, nursing cover, and as burp cloths.
Aside from swaddles, Adan + Anais now manufactures bibs, clothes blankets and towels. Their items come in different patterns and designs that shows simplicity while at the same time a sophisticated style.
#8 — Pampers
Pampers is an American brand under Procter & Gamble that caters to baby and toddlers needs.
They are one of the top manufacturers of disposable diapers in the world.
Aside from diapers, they are also selling different varieties of training pants, absorbent underwear, swim diapers and wet wipes. They are constantly making research and innovations on how to make diapers more comfortable and absorbent without causing diaper rashes and reduce your baby's skin moisture.
#9 — Disney Baby
Aside from collaborating with other successful baby companies, Disney has created a special line of baby clothes and items of anything related to Disney.
They have the classic Mickey Mouse and Friends, Disney Princesses and Toy Story designed in their items making it a sure seller for every kid and kid-at-heart.
Disney baby started in 2012 and was launched at the same time as the 24-hour Disney Junior cable channel dedicated for toddler audiences. They are currently selling diaper bags, clothes, books, toys, baby gears, and other bed and bath essentials.
#10 — Mumsbest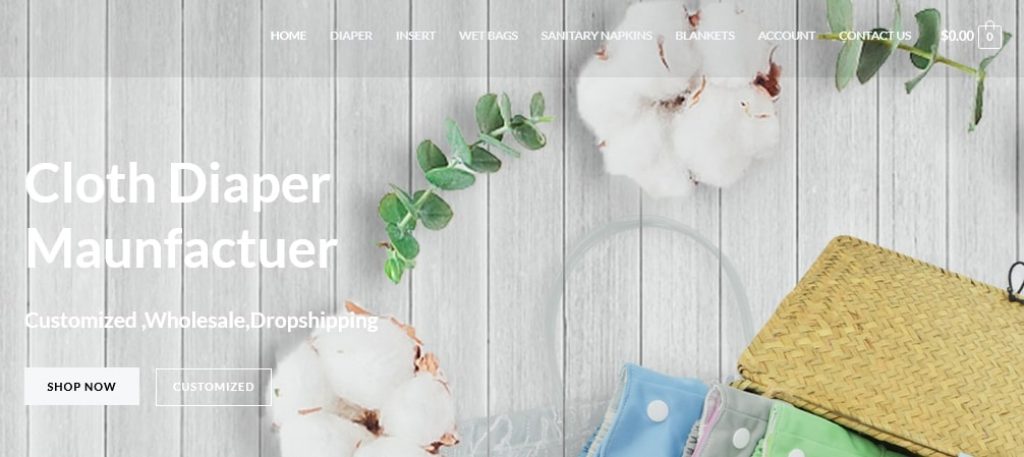 With eco-friendly products dominating the market right now, Mumsbest is currently one of the best quality supplier and manufacturer of cloth diapers.
Their diapers have multiple clasps that can be used as you adjust to your baby's growing size. It is available in different adorable colours and prints.
They are also selling nappy inserts, nursing pads, changing pads and diaper wet bag. All their products are free from toxic chemicals that may harm your baby's soft and delicate skin. Mumsbest is one of the most promising brands in the baby product industry today.
#11 — Mamas & Papas
Mamas & Papas is a UK based nursery brand that can be considered as a one-stop-shop for all baby products from clothes to toys and prams. Although it was launched in the early 80s it didn't really pick up until the 2000s before finally being crowned as UK's best selling nursery brand.
This popular baby brand offers a huge range of baby fashion products and essentials. The quality of the products themselves are quite high and the prices are fairly decent. It's one of those stores that help save your money as you buy products in bulk.
Mamas & Papas is the perfect store to find high-quality clothes and products for various occasions. It pretty much has everything. They also have these amazing sleepsuits that come in a pack with various designs. This is one of the best investments for those early years of your child.
Which brand is the best for baby clothes?
Baby products have undeniably one of the biggest markets today. With almost everyone excited and fulfilled with joy whenever a baby is conceived and born; parents, friends and other family members have the tendency to buy what is best for the baby.
Since it's such a saturated market, it's a given you'll find tons of sub-par brands. And the problem with these sub-par brands is that they might contain harmful dyes or material that is extremely hazardous to your child. Which is why it's absolutely important to buy products from legacy baby brands that have been around for a while.
Brands such as Tommee-Tippee, Fisher-Price, Mothercare, Pigeon and Mamas & Papas are the best brands for baby clothes and other baby care products. Check out our list of the Best Baby Products Brands in UK for all the details.
Which baby products are best?
There are no specific baby products that can be considered the best. Sure, there might be really outstanding products in a certain segment like Aveeno Baby lotion. However, when it comes to baby products as a whole there no best product. After all, there a ton of essential baby products out there.
So rather than haphazardly choosing the "best", it's better to narrow down the best brands and buy from these tried and tested companies. Legacy brands with years of experience behind them are obviously better than some shady seller on E-commerce sites.
Brands like Tommee-Tippee, Philips AVENT, Mumsbest, Mothercare, Fisher-Price and Mamas & Papas will never let you down. Check out our list of the Best Baby Products Brands in UK for all the details.
Which baby product is best for newborn baby?
When purchasing baby products it is important to consider a whole bunch of stuff. You need to look at the the products, the materials that the product is made of and most importantly the brand that makes the product.
Looking in to the brand is one of the most important things. Especially, since babies and newborn are sensitive to external factors. So, brand with history behind are credible and more transparent when compared to new brands.
Most importantly, brands that are old also tends to have a good R&D department that offers a lot of value. They invest in refining their products.
Some of the best products for a newborn baby in the UK would be Philips Avent, Tommee Tippee and Mumsbest.
Also Read: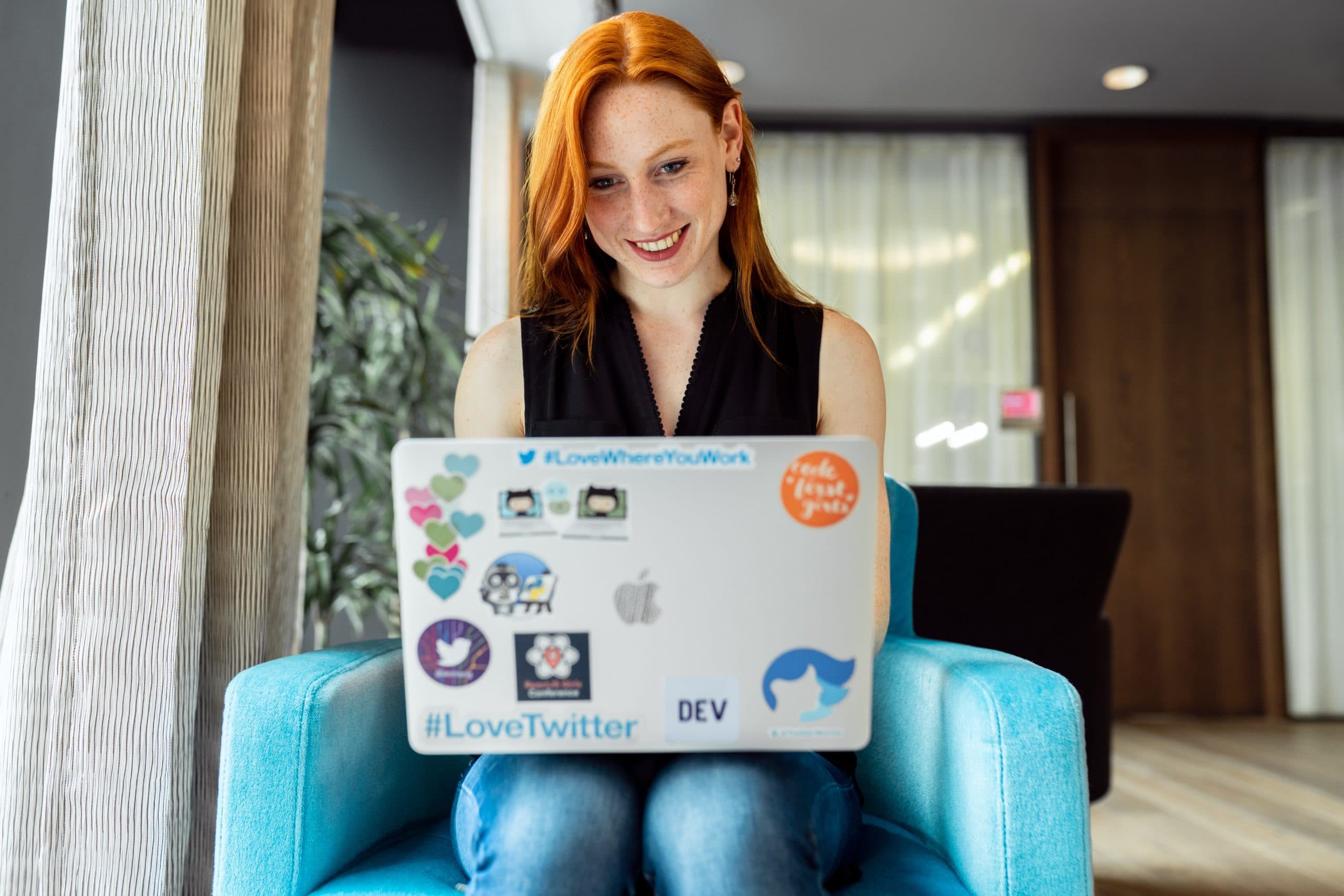 Joanna is a writer, poet, stand-up comedian and holds two master's in arts and history. She founded Discount-age with the intention of providing her readers with solutions to everyday household problems. During her free time, Joanna loves cooking but usually ends up ordering in.