There is nothing like returning home after a hectic and exhausting evening and turning on your TV for some peace and relaxation. If you are looking for the best UK TV deals, then look no further! 
We have compiled some of the best brands and hottest deals to choose from which means you can kick back,relax and binge on your favorite TV show with style and luxury.So all you gotta do is go through the features and browse through the price and pick the model that best suits you.
Even if you are on a budget, you can still land a wonderful TV with all the latest features such as full smart home integration and powerful processing speed, HDR support, and much more.
With so many fascinating features and display options, it can be a little overwhelming. So hope this guide helps you in making the best decision.
Here are the best UK TV deals this year!
Recommended Read: Best UK Laptop Deals under 500
What to look for when buying a new TV?
You need to make the effort of finding the right television in terms of screen size as you have everything from 14 inches to 55 inches and so on.
You also need to decide if you would like to mount your TV on the wall or place it on a TV stand. So, pick one that is suitable for your bedroom or living room and double the distance between your set and set should be alright.
Also, think of investing in LCD or OLED TVs as they may both differ in designs, brightness, cost, durability, and so on. You need to consider purchasing a Ultra HD (also called 4K) or a HDR (High dynamic range) in terms of color and resolution. 
The other things to look out for are the  main connections like  USB ports, HDMI, and multimedia support. Most TVs have built-in Wi-Fi and Ethernet ports to connect to the internet easily.
The sound and speaker quality play a huge role and are important factors to look out for while investing in a TV.
Smart TV is also a very good choice if you would love to connect other personal smart devices to your TV and also have access to Netflix, Amazon prime and so on.
The TV display should have sufficient brightness levels and how well it can be viewed from different angles also matters.
Motion censoring can also help with blurriness and judder issues,so keep in mind these factors too.
Best UK TV Deals
Cello C3220G 32" Smart Android TV
This is a smart Android TV designed with the latest Google technology that provides you with multiple viewing options to select from.The flat-screen is thin and has a lightweight design that is suitable for mounting on your wall or easy to shift to another room.Enjoy all-round crisp and clear quality picture and Smart TV features at an affordable price of just £199.
Key Features
Viewers are allowed to access an additional eighty five  channels along with  20,000 hours of on demand content, with no additional cost.
You can easily download all the popular apps available on Google play store.
You can never be bored with unlimited entertainment apps such as Netflix, YouTube, Disney+ ,Prime Video, BBC iPlayer, and more.So get ready to stream what you want whenever you want.You can also record your favorite shows and watch at your convenience.
All you gotta do is simply click on the mic button in your remote and say "Okay Google" to find all the latest movies,control home devices and check football scores.
You can cast videos,movies,music and other content from your phone straight to the TV with the help of Chromecast technology.It also comes with inputs such as HDMI, USB, as well.
Pros
Comprehensive smart TV system
good picture quality
Cons
Speaker not very powerful
Limited viewing angles
LG 43UP75006LF 43 inch 4K UHD HDR Smart LED TV
Get ready to experience real life picture quality with crystal clear colors with real 4K Ultra HD viewing with Google Assistant and Amazon Alexa built-in, for easy access of apps and entertainment. It delivers brilliant image accuracy and HDR tone-mapping along with a number of streaming apps. The home screen features all your content recommendations so everything is easy to find in one place.
Key Features
It features a light sensor for optimal screen brightness.
It also comes with a Magic Remote with a sophisticated design that easily fits in our hand and allows for faster searching.
Choose from the latest movies, TV shows, and so on with access to Netflix, Amazon prime video, Apple TV and Disney+ Hotstar.
You can bring the cinema home with FILMMAKER MODE and HDR to offer you an unbelievable viewing experience.
You can easily connect your Bluetooth speakers for wireless sound experience.
Pros
Brilliant smart TV platform
Outstanding image accuracy
Stunning  HDR tone-mapping
Cons
Brightness is limited
screen uniformity is poor
Contrast ratio is low
Samsung AU 7100 55 Inch Smart TV
This Smart and 4K Ultra HD TV comes with outstanding home entertainment so that you can watch your movies and shows with great details and four times the resolution of a full HD. The list of positives is many including a modern and sleek design and quality to a comprehensive smart TV system with 4K picture quality.
In every aspect, the AU7100 is undoubtedly one of the best deals to choose from.
Key Features
Enhance your living room space with this unique and modern design that is so stylish and chic.
You can experience every moment of the game with its amazing gaming features.
Mirroring movies and other content from your mobile to TV is so simple with just a single tap.
The sound adjusts to perfectly suit what you're watching with audio perfection and adaptive sound.So you will hear all the details.
With Samsung TV Plus,viewers can enjoy 100% free live and on demand content and select from news, sports, entertainment and more.
Pros
High-quality content
Many voice control options
Tizen-based interface is excellent
Cons
Dolby Vision HDR not available
Brightness may be little dull
SHARP 1T C32BC3KH2FB 32 Inch Smart TV
This Smart HD TV has stunning clarity and mind blowing features with 3 HDMI ports and 2 USB ports so that you can connect many devices to enjoy music, movies and photos on your TV. The unique black finish is perfect to suit any room decor and will go perfectly with your interiors. It can be mounted on a wall or placed on a TV stand.
Key Features
It features a Harman/Kardon custom-designed audio system that offers precise sound and outstanding dynamic range to give you a powerful and strong cinematic sound for your home.
It has an active motion LCD Display so that you do not experience any blurriness while viewing.
It has a built in Wi-Fi for ultra connectivity.
You can enjoy unlimited entertainment with Netflix, YouTube, and BBC iPlayer app and also cast your mobile screen to TV.
Pros
Pre-installed TV streaming apps
Connection to other devices is easy
Speakers are very loud
Cons
The remote may be difficult to operate
Dolby Vision support is unavailable
Toshiba 32WK3C63DB 32-inch, HD Ready, Freeview Play, Smart TV
This HD-ready smart TV with Freeview Play comes with a LED Display and compact HD Ready TV features an Alexa built-in program. Whether it's browsing through recipes or helping your kids with their homework or streaming your favorite playlists, Alexa is on the job. You do not even have to pick up the remote because the far-field microphone is built into the bezel of the TV.
Key Features
It features a High Dynamic Range so that whatever you watch will be brought to life.It has increased clarity,detail ,contrast,brightness levels,and precision 
You can access a wide range of streaming services such as Netflix, Amazon Prime Video,Britbox, YouTube, and BBC iPlayer.
Micro Dimming feature will  improve contrast, focusing on all the different areas of the image.
Enhance your viewing experience with super resolution and a more refined image.You can also change the contrast level, sharpness and you can tone down the colors
The connectivity consists of  three HDMI inputs, suitable for DVD/Blu-ray players,games consoles,and  TV boxes.
Bring cinema and theater to life with its excellent and captivating enhanced sound with the latest sound technology of Dolby Audio Processing. This enhances the power and quality  you get from the built-in speakers.
Pros
Worth the investment
Freeview Play
Bluetooth built in
Cons
Resolution is not high
No Disney+ app
Takeaway
Keeping the above factors in mind, choose the best TV according to your needs and requirements. You can choose from a wide range of reputed brands and compare the product features and finalize on your decision after weighing the pros and cons.You can also go through customer reviews as well.
Well, in the end let's face it purchasing a good TV has a lot of social and emotional benefits. We all need to unwind from a tiring day and feel so much better binging on our favorite TV shows. They are the best source of entertainment and offer an opportunity for the entire family to grow closer together.
So,what are you waiting for?Get the best deal today!
Also Read: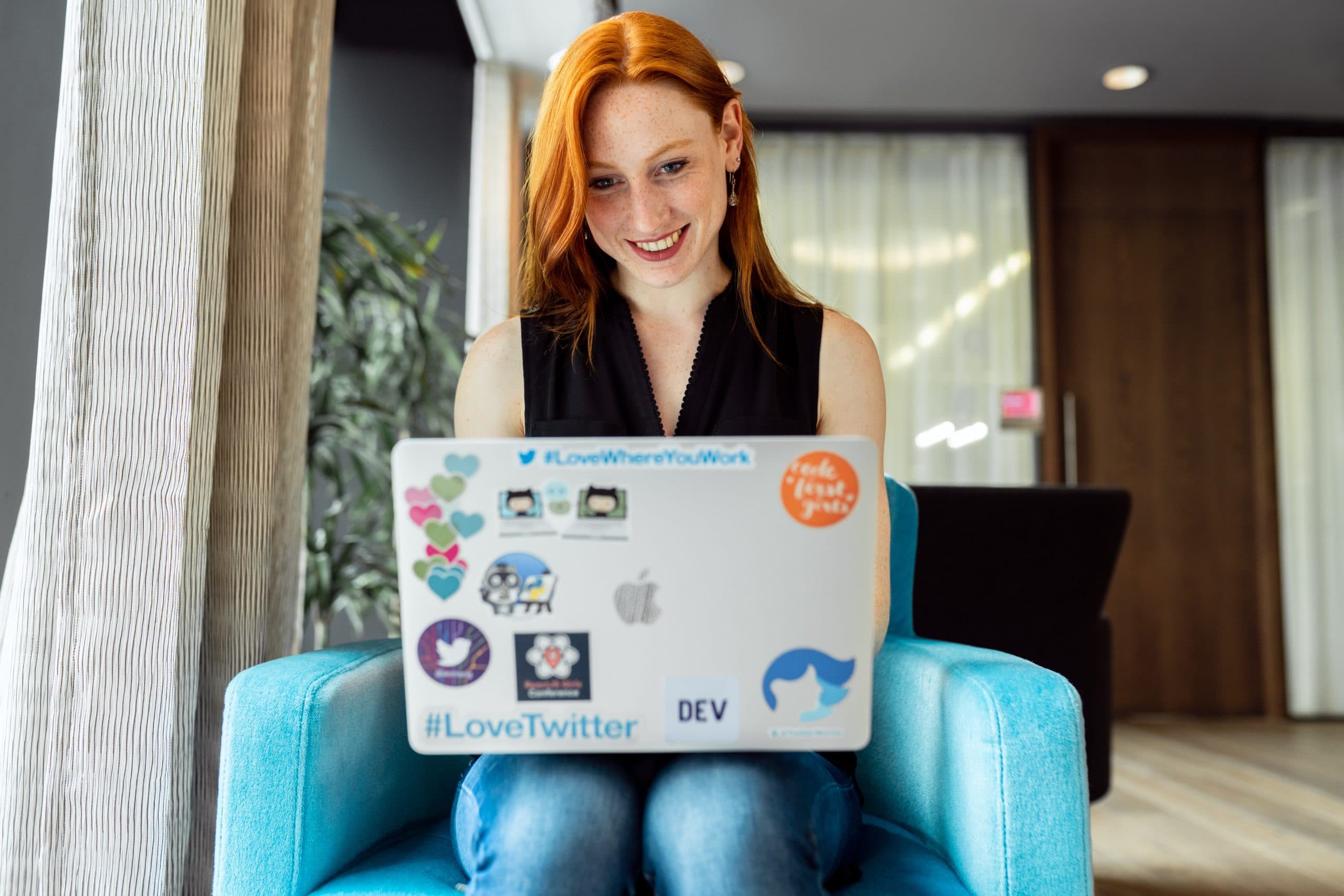 Joanna is a writer, poet, stand-up comedian and holds two master's in arts and history. She founded Discount-age with the intention of providing her readers with solutions to everyday household problems. During her free time, Joanna loves cooking but usually ends up ordering in.