In my previous article, I had mentioned how happy I was when my baby took her first steps and started walking. Little did I know that my job as a mom would only double once she started walking. It was then I realized how important baby reins are and how you must consider getting one if you have a child that has started walking.
Using a rein or a harness on your baby may sound absurd but trust me, when you start traveling or going out with your kids you will know how important these products are. I would rate the best baby reins right on top with changing pads and baby car seats.
Also Read: What things to buy for a newborn baby?
I had to keep up with her and most importantly protect her from her constant escape acts when we were out in the park or otherwise. Baby reins help you stay stress-free and relieved and it is very helpful when you have a kid with special needs.
Here are the top 7 best baby reins.
Best Baby Reins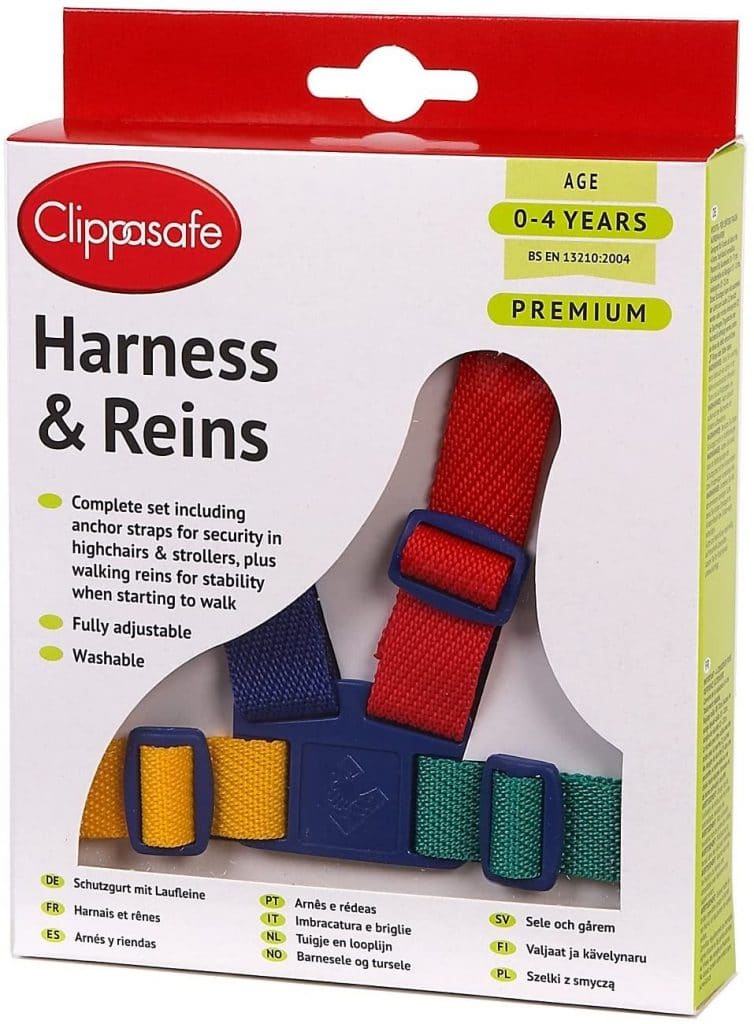 The Clippasafe Harness Easy Wash is my top pick. As the name suggests, this baby reign is easy to clean and that should be a top priority if you are looking for baby reins as they tend to get really messy.
It is a chest harness type baby reign and is suitable for children who have just begun to walk up to 4 years.
This simple yet effective reign multi-color options that you can choose from. It is very easy to operate and can be used as a walking reign and also an anchor strap for pushchairs. I have personally used this product and was impressed with its simplicity. It is a no-frills reign that does the job really well.
You kid will love the bright colors and will make a fuss wearing them. I prefer the Clippasafe more than the backpack reins as this is suitable for long walks. I really think this brand gives importance to your baby's safety which is why I place it on top of my list of best baby reins.
I found the clips a little hard when I tried to get my little girl back in my car quickly. Other than this I had no complaints with this product.
LittleLife Toddler Reins – Dinosaur is another favorite of mine when it comes to baby reins. This original design from the brand LittleLife is a reign and harness that give freedom and confidence to you while offering the security your baby needs.
It is a harness-type baby reign and is suitable for babies up to 3 years of age. To get to the features of this product, the first and foremost is the adjustable shoulder straps. I really liked this as you need to keep adjusting as per your baby's comfort.
This LittleLife reign has all its fastenings in the back so your child cannot meddle with it. The fabric panel with the dinosaur is comfortable and it also comes with a reign attachment point for added safety. You will also like the side adjustment with which you can secure the harness for extra grip.
My only con is the size of the product as my kid outgrew this harness but you need to know she was bigger than the rest of the babies her age.
Betsy Bear the Pink ToddlePak is a non-fuss baby reign that your baby might want to wear. It is as easy as putting on a t-shirt for your baby. Yup, you heard that right. I personally love it as I hardly waste time putting the baby's reign on or off the baby.
Don't you think it's a great feature especially when you need to head out for the walk before it gets dark?
Trunki ToddlePak is a chest harness type of baby reign and it suitable for babies from age 6 months to 48 months.
The product has a patented clip that allows you to adjust both the shoulder and waist straps so you can ensure a secure fit on your baby. The harness fits from the front easily and you fasten it at the back making it fuss-free to wear. You can use this product as a training reign when your baby is young and make it a leading reign when your child grows up.
It is available in different colors and has reflective material that can be seen in the dark along with a breathable mesh and padded construction for added comfort.
It is hand washable and not machine washable so do make a note of that. It can also get hot for your baby if you live in a tropical place.
Brica By Munchkin Stay Close Harness and Reins is a strong baby reign that comes equipped with supportive straps and durable buckles. It not only reassures your parents but keeps your baby close to you are in a crowd.
It is suitable for growing children from the age group of 6 months to four years and is chest harness baby reign. It made it to my list for the strong straps and the buckles and had to made it to my list of best baby reins for this reason.
The clip and unclip feature makes it easy to unclip when you are back in a safe environment. I should also mention, you can use this harness to teach your little one to walk. It also doubles up as a highchair strap too.
If you ask me about the cons – It is not suitable to use on a trolley and as it comes in one color, black, and you would wish it came in more colors.
The Red Kite backpack baby reign wins my vote for the best baby reign for being so practical. It is a reign you can choose without thinking much. It is a very cute backpack and a reign in one.
This backpack-style baby reign is suitable for children from 12 to 36 months. It includes a harness so you can keep track of your baby's steps while allowing them to explore safely. It is practical as the backpack can carry your kid's toys along with a snack or two.
The dinosaur-shaped bag was a big hit with my little daughter and she loved to take it everywhere which made things easier for me. It is also a great-looking backpack if you and your kid decide to have an adventure out in the woods or the park.
With a harness and a reign for extra safety, you can go that extra mile without much thought. It also has a pocket for tiny little water bottles. It is also a best seller on Amazon UK.
Baby Reins Walking Harness is a 3-in-1 anti-loss wrist cuff reign with a lock. The reign is can also be used on a backpack and it is equipped with a 1.5m bungee strap too. This had to make it to my list of best baby reign for its functionality and safety.
It is a wrist cuff style reign and is suitable for babies with a wrist of 6.5cm. The baby reign can stretch up to 1.5m or 4.9 ft which is ideal for small children. It gives them space while you are still in control. The features of this product are what make it special.
The wrist cuff can be attached to a high chair, pram, or even a buggy. The cuff can be locked so your child cannot open it by himself. The cuff is padded with cushions to avoid any damage to your baby's sensitive skin. It even has cushions around the shoulder straps.
The cord stretches out and springs back with ease and there are minimal chances of snapping. You can also adjust the chest harness as per the child's comfort. It can be used a backpack harness or as an anti-loss wrist link. All this can be done in a jiffy too.
I have heard a few of my friends complain about the stitches coming off after regular use. You might want to check that out if you buy this.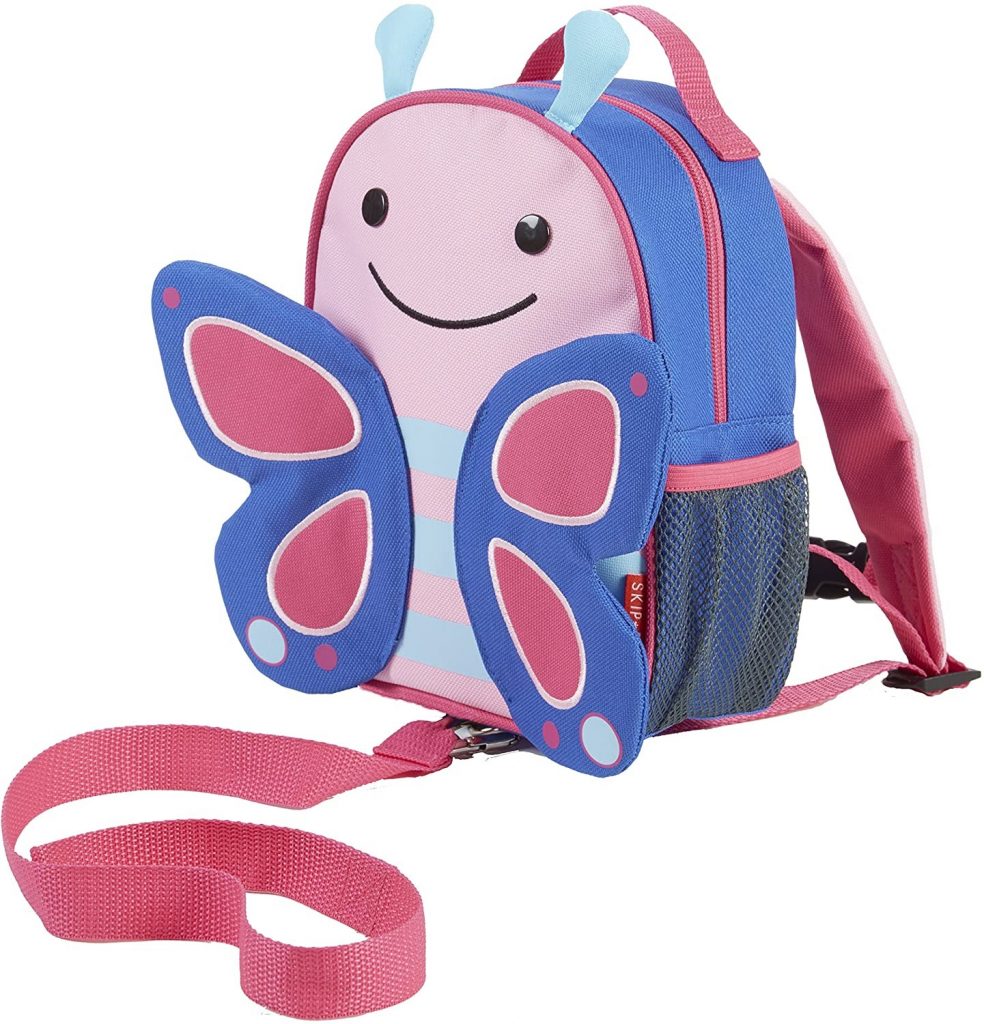 The Zoo Let backpack baby reign is the tiny version of Skip Hop brands famous zoo pack reign. This reign gives your kids the required amount of independence while you have control with a detachable reign.
This backpack styles baby reign is a mini backpack along with a harness and padded straps. The straps can be adjusted and are suitable for babies from 12 months to 36 months.
The main features are a distinctive butterfly design with durable attachments and straps. The parent safety reign is also reinforced to avoid snapping at any given point. This adds another layer of stability and security.
Takeaway
I have had my share of scary situations when I almost lost my kid in a crowded airport and it was the I decided no one has to go through that again.
I made this list of best baby reins to help you find the best reign for the safety of your child and your peace of mind. You can make your choice based on the features suitable to you.
Also Read: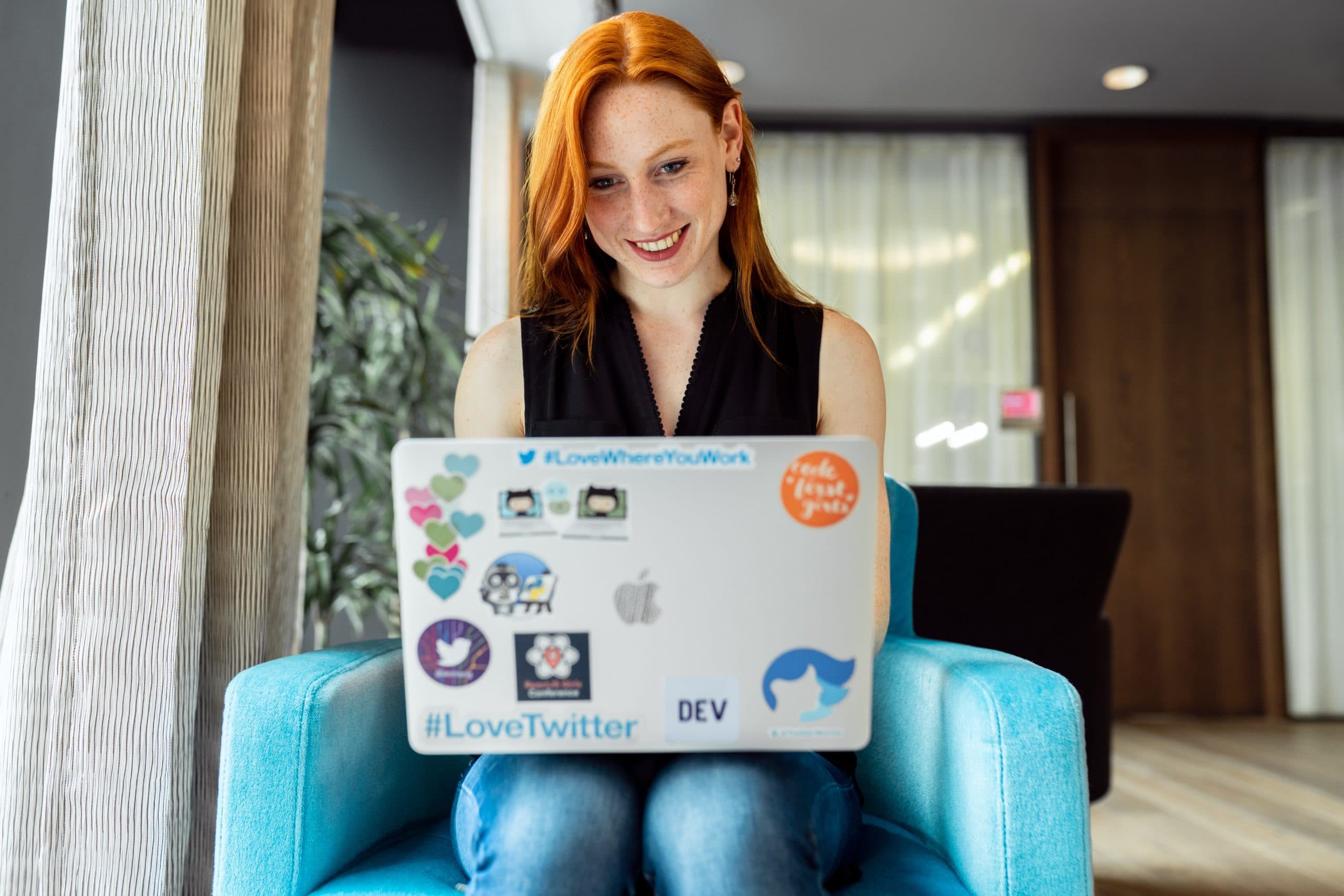 Joanna is a writer, poet, stand-up comedian and holds two master's in arts and history. She founded Discount-age with the intention of providing her readers with solutions to everyday household problems. During her free time, Joanna loves cooking but usually ends up ordering in.