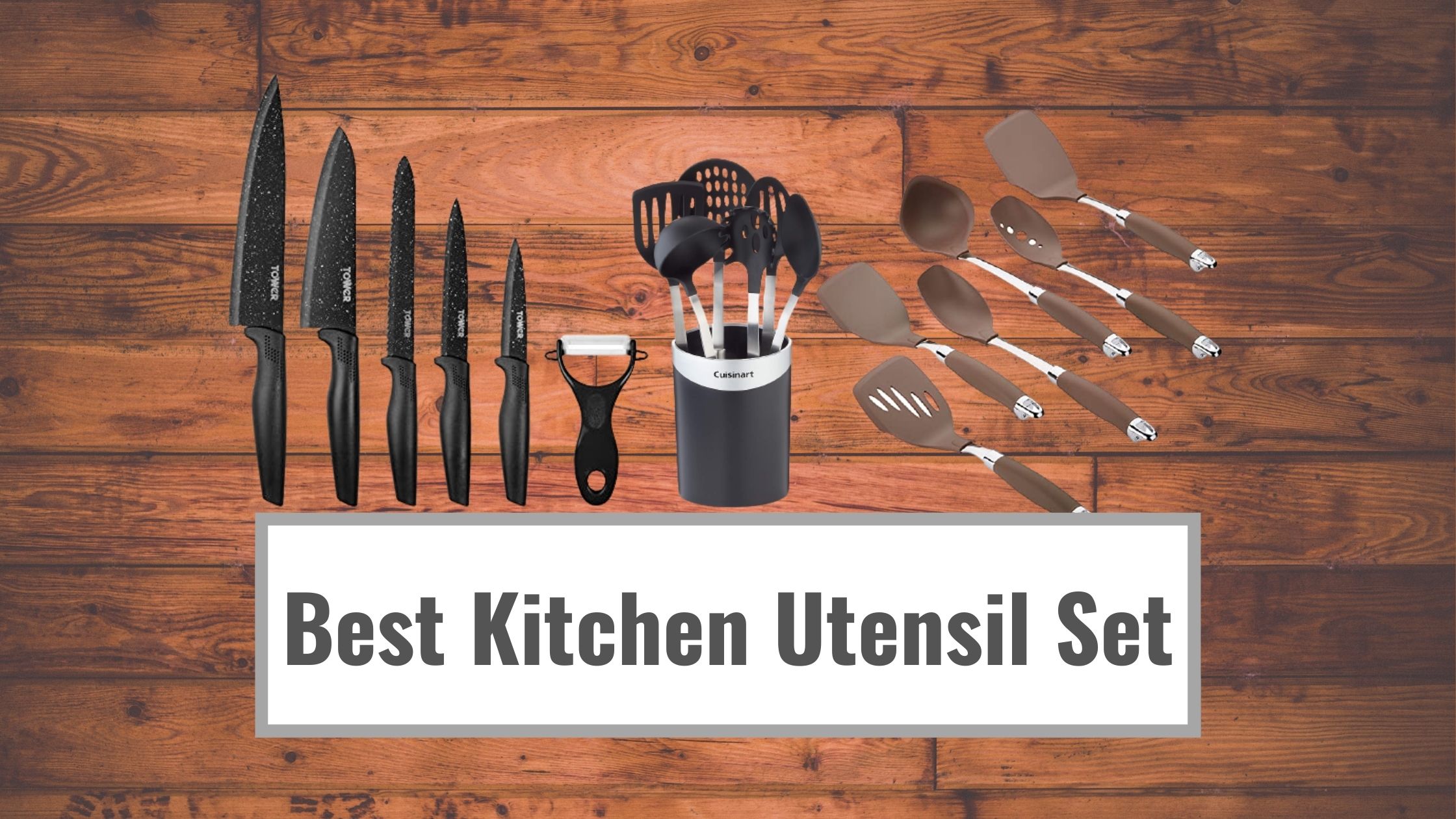 Whether you're moving into a new pad or simply upgrading your kitchen, the most important things to buy are your kitchen utensils. Utensils such as spoons, spatulas, servers and other tools are worth the investment.
If you're still using old utensils or those made from plastic, then it's clearly time for you to upgrade to something new and safer to use. After trying over 50 different kitchen utensil sets, we at Discount-Age have managed to come up with this list of the top 8 best kitchen utensil sets you can buy on Amazon.
Clearly there's something for everyone. Here are the top 8 best kitchen utensil sets available today.
Cuisinart 7-Piece Assorted Kitchen Set
Tower T81522B Kitchen Knife Set
Anolon SureGrip 6-Piece Set
All Clad Stainless Steel Measuring Spoon Set
AmazonBasics Silicone Spatula Set of 3
6-Piece Sunflower Wooden Bamboo Spoon Set
Cuisinart CGS-5020 Deluxe Grill Set
OxO Good Grips 4-Piece Nylon Set
Also Read: Best Kitchen Gadgets on Amazon
8 Best Kitchen Utensil Sets
Cuisinart 7-Piece Assorted Kitchen Set
Overall Best Kitchen Utensil Set
Cuisinart is one of the most well-known and respectable kitchen utensil brands and their 7-piece assorted kitchen utensil set is one of the most sought after sets in the UK. I have used this seat at home and I must say that it's pretty sturdy and long lasting.
The best thing about this 7-piece utensil set is how versatile it is as it includes everything you need to cook a range of dishes. This set includes a slotted spoon, spaghetti server, spatula, regular spoon, skimmer and a ladle.
They're made from a non-stick heat resistant nylon and the handles are made from stainless steel which means that they are easy to clean and can be washed in the dishwasher. What's great about this set is that it comes with its own neat storage unit that you can place on your kitchen counter.
Tower T81522B Kitchen Knife Set (Best Kitchen Knife Set)
Best Kitchen Knife Set
This stone coated 6-piece knife set from Tower is everything you would need to prepare your home cooked meals with effortless ease. The set consists of 5 different knives and 1 peeler, you will receive a serrated knife, chef knife, vegetable knife, utility knife and a paring knife.
These blades are made from stainless steel that's coated with durable black stone for precision cutting. The handles are ergonomically designed and are comfortable to use while chopping vegetables.
The Tower T81522B are made to last a life-time, maintaining these knives is relatively easy as you'd only have to hand wash them when you've finished in the kitchen. Even though these knives don't come with a holder, the box they come in can be used as a storage unit and placed in a drawer of your choice.
Anolon SureGrip 6-Piece Set
Best Non-Stick Utensil Set
Another brilliant kitchen utensil set is the Anolon 46345 SureGrip cooking set. Available in 3 different colors – brown, grey and black, the Anolon SureGrip set comprises 6 different cooking spatulas, ladles and spoons allowing you to create a variety of dishes.
The non-stick nylon design makes these utensils sturdier than those made from silicone and are safe to use on non-stick pans. The SureGrip handles are soft to touch and this means that you can hold the spatula, ladles or spoons for a longer period of time while cooking and not worry about getting burnt or the utensil slipping from your hand.
Ideal for cooking and serving, the Anolon 46345 SureGrip is dishwasher safe and can surprisingly withstand temperatures of up to 450 F without getting damaged.
All Clad Stainless Steel Measuring Spoon Set
Best Stainless Steel Measuring Spoon Set
The All Clad measuring spoon set is made from ultra-durable stainless steel and are designed to provide you with precise measurements of your spices and raw ingredients. The measurements on each spoon have been permanently etched and won't fade over time.
Moreover, the rounded shape of each measuring spoon makes it easier to slide it into jars and canisters to take out your spices or other ingredients. They have been made to be dishwasher friendly and this makes them easier to clean.
With this measuring spoon set from All Clad, you will receive a ¼ teaspoon, ½ teaspoon, 1 teaspoon and 1 tablespoon measurements. Great for bakers and chefs who are looking for something that will deliver precise measurements.
AmazonBasics Silicone Spatula Set of 3
Best Budget Friendly Kitchen Utensil Set
The AmazonBasics 3-piece spatula set is one of the most affordable and durable spatula sets we've seen in a really long time. Made from FDA approved, food-grade silicone, these spatulas are not only non-toxic but are odorless, have non-stick features and offer high absorption properties.
These spatulas come with 16.5cm long handles that make them safe to use and you won't have to worry about burning your hand. They can be cleaned easily by hand and are dishwasher safe as well.
All 3 spatulas come with heat resistant silicone heads that are ideal for reaching into jars or scraping cake batter from the sides of the bowl. With this set, you will receive a small one-sided mini spatula, a medium spatula and a large spatula.
6 Piece Sunflower Wooden Bamboo Spoon Set
Best Environment-Friendly Utensil Set
Considered to be one of the best and environment-friendly kitchen utensil sets out there, the Sunflower Wooden Bamboo set consists of four spoons (one forked and one slotted), a pair of tongs and two spatulas. With this set, there's nothing you can't achieve in the kitchen.
Made from bamboo, these spoons and spatulas can easily help you flip pancakes and stir pasta without damaging your cooking pan. They are lightweight and durable which means that they will last on the long run without getting damaged easily.
Measuring at an average of 7" in length, this kitchen utensil set will make a great gift for your loved one especially if they're in search of some good environment-friendly kitchen utensils.
Cuisinart CGS-5020 Deluxe Grill Set
Best Stainless Steel Grill Set
For all you meatheads who love to grill, the Cuisinart Deluxe grill set will surely be the one to turn you into a professional chef overnight. Packed in a neat aluminum storage case are 20 assorted pieces that you would require if you're going to use the grill.
It includes a chef's spatula, grill tongs, a silicone basting brush, 8 different corn holders, 5 skewers, replacement brush head, a cleaning brush and a digital temperature fork.
These utensils are made from stainless steel and don't rust easily. To clean them simply use water and cleaning soap and they're good as new. The digital fork is the one that caught my attention as it comes with a built-in display that shows you the actual and desired temperature required to cook the meal. Also, there's a nice little alarm that alerts you when your food is ready to be taken off the grill.
OxO Good Grips 4-Piece Nylon Set
Best Durable Kitchen Utensil Set
For those on a budget, these high-quality, durable nylon utensils are your bust buy. They are safe to use on non-stick cookware and are heat resistant up to 400 F. Each piece in this 4-piece set comes with soft, non-slip handles that make cooking easier and safer.
The set includes a nylon spoon, a slotted spoon, spaghetti server and a square turner. For under 30 quid, these cooking utensils are great to use for kids and elderly people with limited mobility or arthritis.
The OxO Good Grips are great to use for all kinds of meal preparation and have punched hook holes at the end of the handles so they can easily be hung up to dry or when stored aside.
What to consider when shopping for the best kitchen utensil sets?
In order to find the right utensil set for your kitchen, you will have to consider a couple of key points before you finalize on one. Take the following shopping considerations into account when shopping for your own personal kitchen utensil set.
Material – The first thing you need to do is pick the perfect material. You will need to begin by deciding what you're going to use them on. For example, if you have a collection of non-stick pots and pans, then the safest choice would be those utensils that are made from either bamboo, vinyl wood or silicone. Remember, if you're going to use a dishwasher, some plastic utensils may not survive in the dishwasher.
Pieces in the Set – The second most important thing to consider is the number of utensils that come in the set. It's best to pick one that provides you with everything you need and more. If you're buying fresh utensils to replace everything you currently have, then search for a set that has every kind of utensil you could possibly need.
Cookware Compatibility – For those with specialty cookware, this is one important point to consider. Take a look at what your cookware is made of and whether it comes with any protective coating. This would help you determine whether you need to get a wooden utensil set or a stainless steel set. The material of the cookware can get damaged if you use the wrong kind of utensil.
Comfort and Grip – If you're going to spend time in the kitchen then you would need to get a set of utensils that are comfortable to hold for a long period of time.  Check how heavy the utensil is and what material the handles are made of. 
Storage – When choosing the best kitchen utensil sets, you must consider where to keep them when they're not in use. Some of these sets come with handy holders that do the job for you, but others would depend on whether you have space in your drawer or if they have hook holes so that you can hang them up in the kitchen.
Ease of Cleaning – Considering  these utensils are going to be used primarily for cooking, it's a good idea  to check whether they can be cleaned easily. Those who have dishwashers at home can pick dishwasher compatible utensils, whereas those who clean their utensils in the kitchen sink can pick something that doesn't stick and is easy to wash.
Takeaway
In order for you to have a hearty meal, you will need the right utensils to get the job done. The utensil sets listed in this article are some of the best if not the best products around that you can get for a steal. Figure out your reason for the purchase and then pick the right one that suits your needs.
Also Read: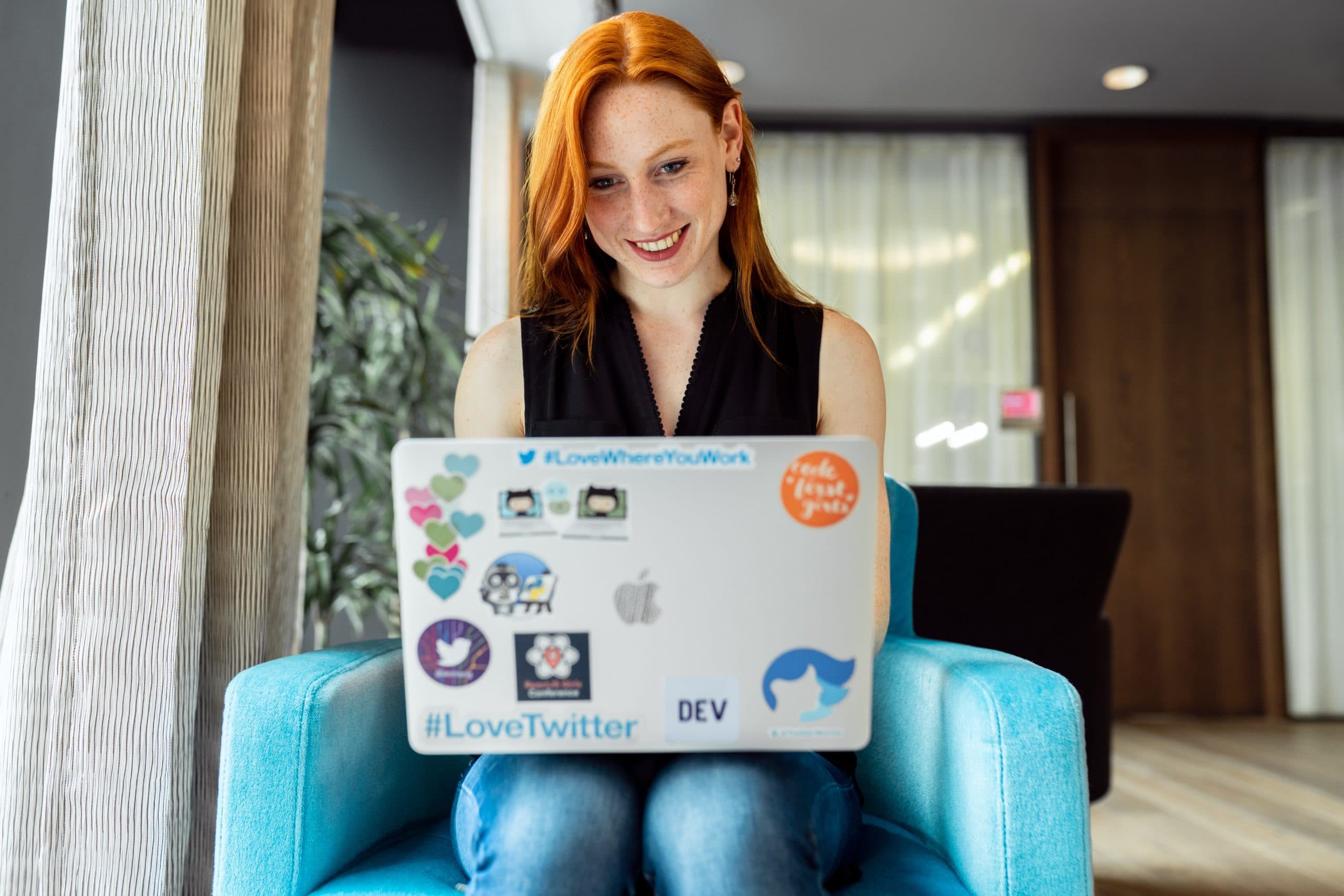 Joanna is a writer, poet, stand-up comedian and holds two master's in arts and history. She founded Discount-age with the intention of providing her readers with solutions to everyday household problems. During her free time, Joanna loves cooking but usually ends up ordering in.