Hi again, all you wonderful parents of newborn babies, we meet again. I have been with you time and again talking about baby stuff and how you and I can be the best parents to our little balls of joy.
We all know, without nappies, bringing up a baby is almost impossible. I can't even think about it. But by choosing the best nappy bin, we can avoid the nastiness associated with nappies. It is a solution for storing dirty nappies before you discard them responsibly.
The best nappy bins not only protect your child and yourself from infection-causing bacteria and the obnoxious odor but they are a much-needed item for your nursery. You know how difficult it gets to keep running out each time to empty used nappies.
So, to make things easier for you, our team at Discount-Age have tested over 50 different nappy bins and have been able to shortlist the top 7 best nappy bins to buy. These products are affordable and are designed to lock in the smell of dirty nappies.
Here are the top 7 best nappy bins you can buy today.
Recommended Read: Best Overnight Nappies
Top 7 Best Nappy Bins for Home
Tommee Tippee is a brand known is well-known for baby products that are functional and practical. The Tommee Tippee Twist and Click Advanced Nappy Bin Starter Set is designed to meet the same expectations, in fact, better it this time around.
This nappy bin has a one-of-a-kind twisting mechanism that individually wraps a dirty nappy locking it inside the bin eliminating the nasty smell. It is made to provide you and your child maximum protection.
All you need to do is drop the used nappy, wind the handle that twists, and wraps it in a protective bag locking the smell and bacteria in it. You then just close it to seal it. The antibacterial film is 99% effective against germs and infection-causing bacteria.
Why get this?
It can store up to 30 nappies in each bin load.
The multi-layer, anti-bacterial GREENFILM™ is 100x more effective than nappy sacks
This particular starter set comes with six refill cassettes which can last approximately 6 months
The liner in each cassette will continue to hold the next bin once it is full, so a month's worth of nappies will be twisted and wrapped. Impressive isn't it?
Why shouldn't you?
One drawback that I came across is that you have to use Tommee Tippee bin liners with this product as others are not compatible.
This rather simple-looking bin is a sturdy nappy bin that is ideal for reusable or disposable nappies. The Rotho Babydesign nappy pail is sturdy and practical as you can use standard waste bags and there is no need for special refill bags for using it.
I really liked the capacity of this bin which is 10 liters and can hold up to 25 disposable napkins and many more if you are using cloth nappies. The ease of operation is another selling point as you can single-handedly open and close this bin without any hassle.
Why get this?
Made in Switzerland, I love the colors that Rotho Babydesign bins are available in. You get to choose from six different colors running from cool blue to apple green.
The handling capacity of 10L is impressive.
The design of the bin is unique, saving you a lot of space in the nursery.
The product is built with recyclable polypropylene which is easy to clean and is durable in case of accidental falls.
The robust lid prevents odor from escaping, so you can use this bin even if you are in apartments.
Why shouldn't you?
A few of my friends complained about the lid not having a rubber seal or clicking in to place as other nappy bins.
This rather scientific-looking nappy bin is a stainless steel step-on pedal bin by Tramontina. It is a multipurpose bin which can be used as a kitchen bin too. It is well built and is great value for money. The capacity of 12 liters is impressive and can hold up to 25 nappies.
It is not a bin designed for nappies per se but is effective against odor as it is made from non-porous stainless steel which locks it in. I have been using it for 8 months now and can tell you, it's gonna last a lifetime.
Why get this?
I personally love the hands-free operation which makes it the right choice for busy moms and dads.
The capacity and build quality is impressive compared to other nappy bins
It is made of AISI 430 stainless steel and has a nice polished finish
It is a multipurpose bin, it can be used as a bathroom bin as well as a kitchen bin if you don't use it as a nappy bin
As there is no internal bucket, you can secure bin bags in the secure hold it comes with. The rim of the lid will keep it in place looking neat and tidy
The plastic lid won't make noise when opening and closing.
It has a nice handle to move the bin around.
Why shouldn't you?
As it is not made especially for nappies, a few people may be skeptical about using it. It also doesn't come with refillable liners and there is no particular bin bag made for this bin.
I love the design and functionality of the Angelcare nappy disposal system. It looks futuristic and has features that make it the choice of many first-time parents.
Similar to the Tommee Tippee, the Angelcare nappy bin is equipped with a push-and-lock system, so odor doesn't escape into your beautiful home. The operation is easy and can be used single-handedly.
Why get this?
It is as simple as pushing the used nappy through the clamp as it vanishes into the multi-layer bag. It locks itself with just a push and you are done.
The Angelcare nappy system has its very own multi-layer film cassette with odor-barrier technology. The air-seal technology makes this possible.
The used nappies are locked and stored so you don't have to touch or smell them after using them. That's such a relief, right?
I was also impressed as it uses up to 4 times less plastic than other nappy bins.
The capacity of the cassette is really good as it can hold approximately 120 nappies in six sealed sections.
Why shouldn't you?
It is only available in one color, white and a few of you may complain as it works only with Angelcare cassettes which can be pricey. You also cannot use regular bin liners.
This rather stylish nappy bin is available in multiple colors and design options. A lot of you might like it as it adds a touch of color to your nursery. It is also expensive when compared to other nappy bins in the market but makes up with its practicality.
I personally love their color range, which has about 15 choices that range from mint green, blush pink and grey chevron. It is also one of those bins that don't need specially designed bags or inserts or refills making it a viable option for many new parents.
Why get this?
It comes with a child lock which is much needed. You don't have to worry about your child knocking all the used nappies around. The risk of infection is curtailed.
It is made of steel which is durable and keeps odor inside with a damper mechanism for airtight closure.
The bin capacity is impressive which can store approximately 50 used nappies.
It has won nine awards in the nappy bin category.
You can use it right out of the box and has a simple mechanism
Why shouldn't you?
I have read a few reviews about this product rusting and odor escaping which can be quite a dampener for many new parents. I would expect a product I have paid money to last me a while. What do you feel?
The Korbell Classic nappy bin is a simplistic yet effective design against controlling odor and bacteria from used nappies. It is a superb hands-free option that comes with a pedal. It is very effective when you are alone and have to operate it with a baby in your arms.
I loved the fact that the 16-liter version came along with a biodegradable liner. It held close to 45 nappies and I was impressed. The liners last longer than others and you can be stress-free for 10 – 11 weeks once you have them in-store.
Why get this?
It has a double sealing system and the liners are lightly scented too. This greatly helps keep nasty smells at bay.
Individual liners can last up to 495 nappies.
These liners are economical and you can change them without any waste and unwanted mess.
The foot pedal is useful when you are alone.
Why shouldn't you?
The capacity is not great but is sufficient and It is available in one color which is grey which might not be to everyone's taste.
If there is a portable nappy bin that I trust, it is the Angelcare on-the-go travel nappy bag dispenser. It can be carried when you travel and I can vouch for its odor-controlling abilities even when you carry it in your car or truck.
Designed to control odor, it comes with 25 disposable refill bags that can hold 2 nappies at a time. When you are traveling short distances, it can be a lifesaver and you always have the extra refill bags if you need to change more than usual.
Why get this?
The odor control technology and the portable nature of the nappy bin
It has a clip-on so you can mobile with it
The size is (H x W x D): 14 x 5 x 5 cm
Easy KnotTM technology makes tying refill bags so much easier.
Ergonomic with design and comes with 25 disposable bags.
Why shouldn't you?
A few of my friends found this too big and they felt it wasn't as portable as it was advertised. Some of them also felt it was difficult to get used to tie the bags.
Takeaway
Keeping your child safe from infection and keeping your home odorless should be the first priority of getting a nappy bin. I hope you find the best one from the list above. You have to make sure you check all the below-mentioned points to get the best nappy bin for you and your child. They are
I have given options that check most of these boxes and I am sure you will make the right choice. I will be back with another solution soon.
Till then, take care and stay safe. Ciao.
Also Read: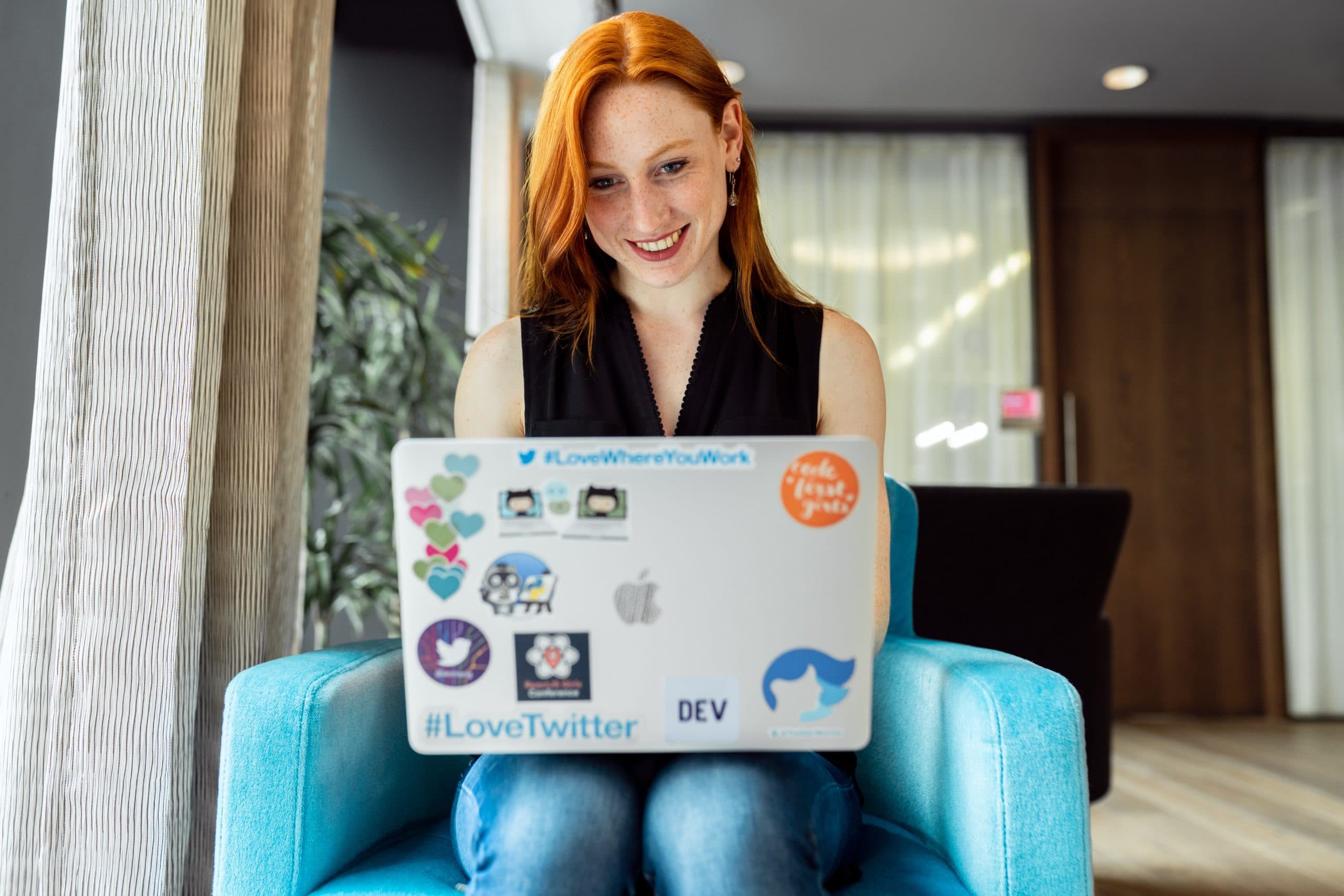 Joanna is a writer, poet, stand-up comedian and holds two master's in arts and history. She founded Discount-age with the intention of providing her readers with solutions to everyday household problems. During her free time, Joanna loves cooking but usually ends up ordering in.