As any new parent-to-be would be, My partner and I were a bunch of nerves before we had our first child. With time and experience, we have learned to handle that stress and we can now help our friends and family with tips and tricks.
I don't consider myself to be an expert in raising kids, but hey, I do know a thing or two having raised a couple of great kids. Well, so far, so good. You know what I mean, right?
So if you are expecting a newborn in the coming weeks or if you guys are thinking of having a child, this list of what things to buy for a newborn baby will help you plan better.
This list I and my partner have put together is more or less a starter kit that will prepare you to be best equipped. 
What Things To Buy For A Newborn Baby
The following list will make you aware of what to shop for and why you need these things. We have also made sure you don't break your bank going overboard.
To make things simpler we have listed the things under six broad categories such like
Baby Clothing Essentials
Nappies
Baby Feeding Essentials
Baby Bedding Essentials
Baby Bath Essentials
Baby Travel Essentials
Are you ready to check out these necessities that might get you through the first few weeks or months of having your beautiful baby? 
Baby Clothing Essentials
All in ones or sleep-suits are on top of our list of things to buy for a newborn baby as babies can literally live in these during their initial months.
I would suggest buying six to eight of these so you can keep your baby warm and cozy. They come in so many colors and designs, so you can click some great pictures of your newborn too. 
Both my children loved the baby sleepsuits from COBROO growing up and I love them coz as they are easy to use and clean. These sleepsuits have built-in booties and mitten cuffs that prevent scratching and help keep those little toes warm. 
Easy to wear and remove, this makes it a popular choice among new parents. These all-season cotton sleepsuits are machine washable too.
You can also check out the following essentials when it comes to baby clothing.
Vests – or bodysuits can be worn under sleepsuits when it's cold on their own in the summer. 
Newborn Cardigans – a couple of cardigans can never go wrong if it gets too chilly, can they?
Baby Hats – I recommend buying baby hats for premature babies or for those cool summer nights.
Nappies
Nappies also beat baby clothes for the top slot in our list of things to buy for a newborn baby. As parents of newborn babies, you have to be ready to change nappies at least 12 to 15 times a day. I'm not kidding.
You need to buy enough so you don't keep rushing to the store time and again. We made sure we bought enough to last a week and so should you. In the initial week's it is better to use disposable nappies and slowly switch to reusable ones as it is better on the baby'
The stylish and soft reusable nappy from Bambino Mio comes in onesize* making it a wise choice. This reusable nappy can fit your newborn till he/she turns a toddler as it comes with adjustable poppers. 
I have personally used these and can vouch for them. They have a super absorbent core and the dry inner layer keeps the moisture away. The water-resistant and stretchy outer shell allows movement and is comfortable for the baby. 
You can also check out the following essentials when it comes to diapers and nappies
Nappy Sacks – To dispose of used disposable nappies. 
Cotton Wool – A substitute for wet wipes to clean.
Nappy Bucket – To avoid odor from used nappies. Protection from germs.
Baby Feeding Essentials
Nursing Bras are essential as taking care of the mom is as important as caring for the baby. When you are breastfeeding your newborn it is imperative that your breasts are supported and protect your sore nipples.
This 3 pack nursing bra from HBselect makes it to our list of the best things to buy for a newborn baby as they are wireless, seamless, and come with removable bra pads.
These bras are as practical as they come. With adjustable shoulder straps, bra extenders, and removable pads, they help new moms with bust fluctuations and lactation.
The bra is made of 92% polyester and 8% elastane which is suitable for larger cup sizes. They are not your boring nursing bras and come in many colors and stylish patterns.
You can also check out the following when it comes to other baby feeding essentials
Baby bottle makers – You can check out our list of the best baby bottle makers to zero in on the best one for your kid.
Bottle sterilizers – So your baby's bottle and teats are save from germs and bacteria if you are bottle feeding. 
Baby Bibs – I would highly recommend bibs for the mess newborn babies make. 
Baby Bedding Essentials
Baby bedding is another key essential I and my partner were particular about. It had to be the most comfortable bed there was. This is where your baby would spend most of its time and it is important you pick the right one.
Our experience makes us trust the Moses basket for the right reasons and it had to make it to our list of the best things to buy for a newborn baby.
This little Moses basket from Kinder Valley is not little by any means. Both my kids have outgrown this now but let me tell you it can support a baby up to 9kgs. Not kidding.
The bedding is made from poly-cotton and it is water-resistant, breathable, and washable. What more would you need, right? The hood is adjustable and creates a nice shade. 
You will get the padded mattress and the quilt along with the basket. The handle makes it portable but make sure you don't carry your baby in the basket. It is strong enough to carry the basket only.  the things to buy for a newborn baby.
You can also check out the following essentials when it comes to baby bedding:
Cellular Baby Blankets – Extra soft blankets for your sensitive baby.
Baby Sleeping Bag – To keep the baby snug and prevent unnecessary movement.
b – That fits the Moses basket perfectly
Baby Bath Essentials
A baby bath is one of the most useful things you can buy for a newborn baby. We realized this a little late but trust me, you need it. They are also a good buy as they don't take much space and are very sturdy and durable.
Along with a baby bath, you have to get newborn bath support. It is to ensure the safety of the baby at all times and also helps you give the bath with less fuss. The latest baby bath's come with bath support and even though I have not used these, my friends vouch for the Nuby baby bath. 
This convenient baby bath has easy-grip handles that help to carry the bath easily. The bath looks stylish in white and grey. Don't you think? The design is anti-slip and has a base that helps it keep it secured in one place.
It comes with a water level indicator so you know the optimum level at one glance. The support is made of soft foam and the headrest is designed for your little one's comfort. It is suitable for all newborns right from birth, so that's a plus. 
You can also check out the following essentials when it comes to Baby Bath products
Baby Bath Towels – Soft and absorbent towels for your baby.
Baby Cleanser – To protect and nurture your baby's skin.
Baby Travel Essentials
Your baby can become cranky if he/she is indoors all the time. All babies need a little bit of sunshine and fresh air. They deserve it, don't you think?
We thought buying a pram would be a little later in the baby's life but we soon realized, it made things easier for us too. Because you cannot carry your baby wherever you go, prams are the best alternative you can get.
The  Hauck Pushchair Travel System is an all-in-one pram which amazing features. It served us well and is now with my brother who is going to have a baby. It is three-in-one travel set with a stroller, car seat, and a basket. It is one of the fastest moving prams on Amazon UK too.
You can also check out the following essentials when it comes to Baby Travel
Pram Sunshade – So your baby enjoys strolls in summers too.
Baby Car Seat – For safety and comfort.
Sun Blinds – So your baby is protected from harmful UV rays.
Takeaway
If you think our list of "What things to buy for a newborn baby?" has helped you in any way, make sure you share it with your friend and family too.
I wish you the best in your journey of becoming new parents.
Also Read: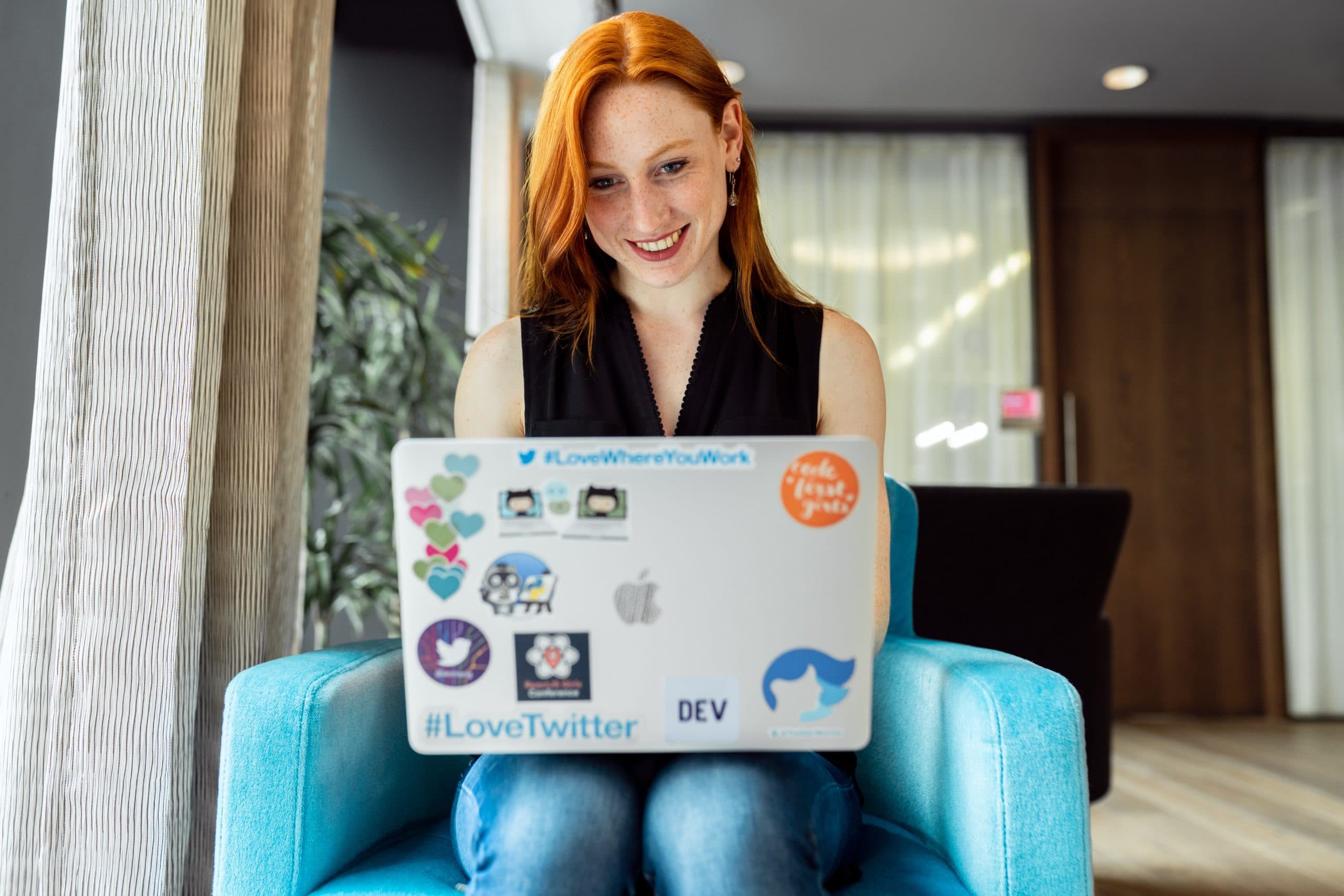 Joanna is a writer, poet, stand-up comedian and holds two master's in arts and history. She founded Discount-age with the intention of providing her readers with solutions to everyday household problems. During her free time, Joanna loves cooking but usually ends up ordering in.