Let's face it. Babies are not cute, always. Especially not when they poop every three minutes. Pun Intended. Well, I have had my share of changing diapers. I'm glad my kids have grown up and I have other issues than poop to take care of.
Well, what got me through the whole ordeal of babies and their ability to produce so much poop were changing mats. I set up a place for the whole process which also made things very easy.
Also Read: What things to buy for a newborn baby
I would call it the operation changing table and these mats were an essential accessory I couldn't do without. Using a towel or a bed-sheet could be messy at times and I would recommend a wipe-down mat that is easy to clean and easy to carry.
I wanted to help all new mothers with a list of the best changing mats that will make your life a little less stressful and relaxed. I had to go through a lot of options to get down to the best baby changing mats, I hope you make the best of it.
The Gilded Bird Wedge Mat
Vital Bumbo 02 Changing Mat
Babymoov Changing Mat
Splash About Changing Mat
Skip Hop
East Coast Nursery
Babycurls Bird Changing Mat
Bambino Mio Monkey Changing Mat for Babies
Best Baby Changing Mats
The Gilded Bird Wedge Mat
Best Overall Baby Changing Mat
If you are looking at stylish changing mats, your search ends here. The Gilded Bird Wedge baby changing mat has raised sides and a size of 69cm x 44cm. This wipeable and extra-thick changing mat is made from high-density foam for that comfort factor. It is made from non-toxic PVC which lasts long for those endless diaper changes.
Why should you get this? 
Now let's get to the style factor, the Gilded Bird Wedge is one of the brands that add a splash of color to your nappy changing space. They have a lot of prints to choose from which you would love and they had to make it to my list of the best baby changing mats for this.
I love the woodlands pattern the most. Another feature I love the most is the wedge which is specially designed to stop your baby from rolling over. It is really helpful when you change diapers. If that is not enough the product is made and designed in the UK. 
Vital Bumbo 02 Changing Mat
Best Durable and Ergonomic Changing Mat
The Bumbo changing pad had to make it to the best baby changing mat for its ergonomics and stability. I have personally used this durable changing pad and can vouch for its high side support, safety strap, and the easy to clean surface. I cannot speak about the comfort but my baby sure seemed to agree with hardly any complaints.
Why should you get this? 
With a tray size of Tray size (Height x Width x Depth): 483 x 737 mm and made of polyurethane which is really easy to clean. I love the colors it comes in and the material used. I really like the fact that is it super portable too.
This changing pad has won a few awards too to boot and is most suitable for 0 to two-year-old babies.
Babymoov Changing Mat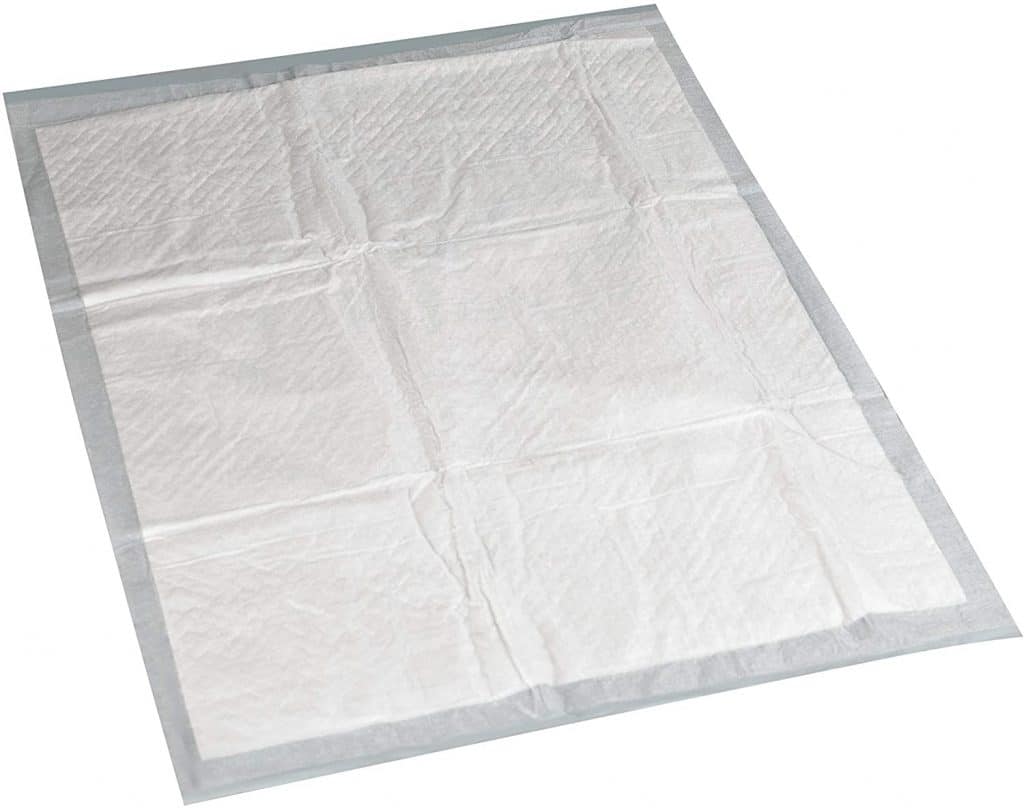 Best Disposable Baby Changing Mat
If you are one of the parents who is always on the go and needs quick simple solutions, the Babymoov disposable changing pads are the best bet. This had to make it to my list of best baby changing mats for the ease of use and the quality for that price.
These pads are affordable, non-messy, and are available in 40cm x 60cm size in two colors White and grey. They are so easy to carry and there is no need to wash them.
Why should you get this? 
You need products like this in your life. They make life easy for new moms and I really loved using these pads. I recommend the Babymoov disposable mats as they are leak-free, super absorbent, and hygienic. What else do you need?
These leak-free, disposable mats are super-absorbent, small enough to fit in your bag, and hygienic – they can be disposed of as soon as you've used them. No messy mats to carry around for you! You get them in a pack of 10 and is the right choice when you travel frequently. 
Splash About Baby Mat
Best Waterproof Baby Changing Mat
Another innovative product in the baby changing mat space is Splash About baby mat. The size is 74.9 x 50.01 x 0.51 cm and weighs only 322.05 Grams. It is also available in some fabulous colors.
It is made from a soft material that is antibacterial 1mm neoprene. It is suitable for babies who are susceptible to colds and infections. This easy-to-clean and carry changing mat has a non-slip rubber base that is suitable when you go swimming and might have to change.
Why should you get this? 
The Splash About had to make it to my list of best baby changing mats for the sheer innovation in heat retention. This helps for a post-swim change after a swim with your baby. It also helps that the mat is non-slip which makes it all the more desirable.
Changing diapers is such a joy on this comfy splash mat. The size is compact and it is quick to dry too.  The fact that it is anti-bacterial and anti-mold seals the deal.
Skip Hop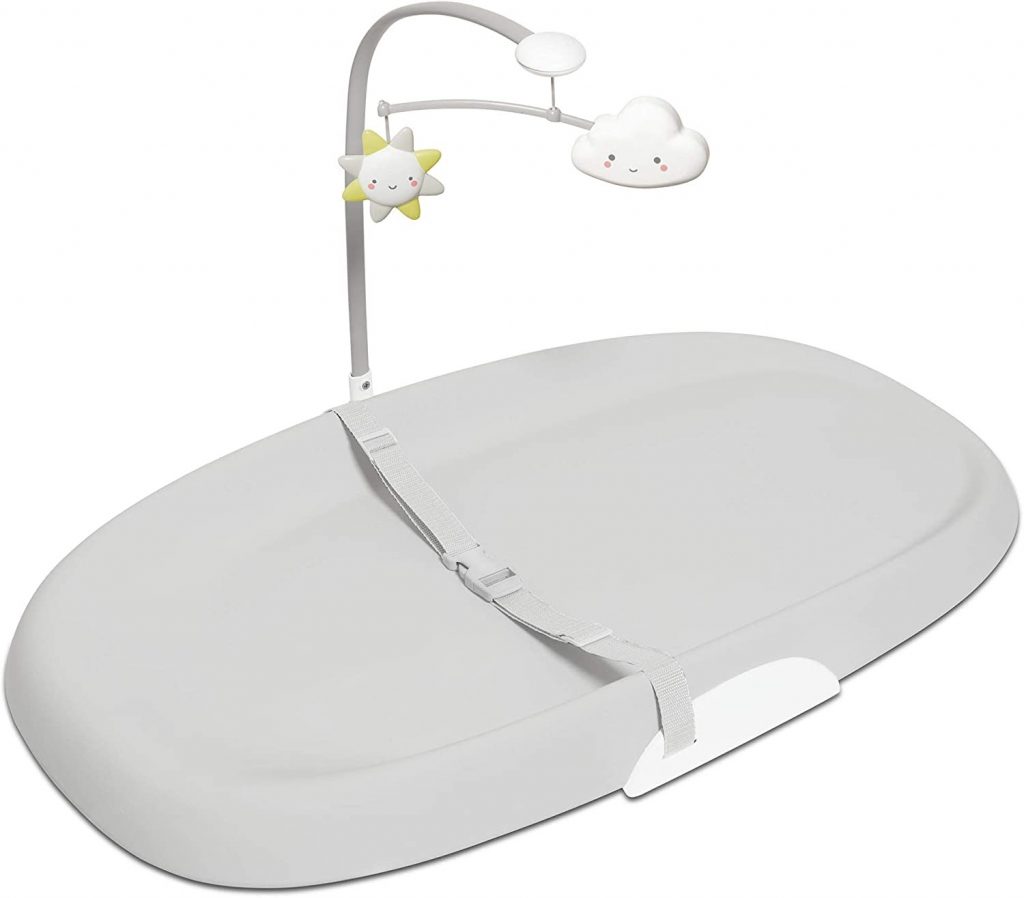 Best Multi-purpose Changing Mat
If there one multipurpose changing mat in this list of best baby changing mats, it has to be the Skip Hop. You don't need covers as this is a wipe-clean pad that doesn't absorb liquids or smells.
It is made of a cushioned foam and a non-skid base helps keep the baby and pad from moving making it super easy to change diapers even if you have a fussy baby. The tabletop attachment along with a toy rack with a baby-safe mirror and safety make it a must-have for every new mother out there.
Why should you get this?
The size is perfect at 31.5l x 18.25w x 2.5h; (cm): 80l x 46w x 6h. It is made from PVC-free and phthalate-free material which is suitable for newborn babies. The toy rack will keep your baby busy while you change so you don't have to do multiple things at a time. The safety belt can be used to hold the baby tight in case you have a really naughty one.
East Coast Nursery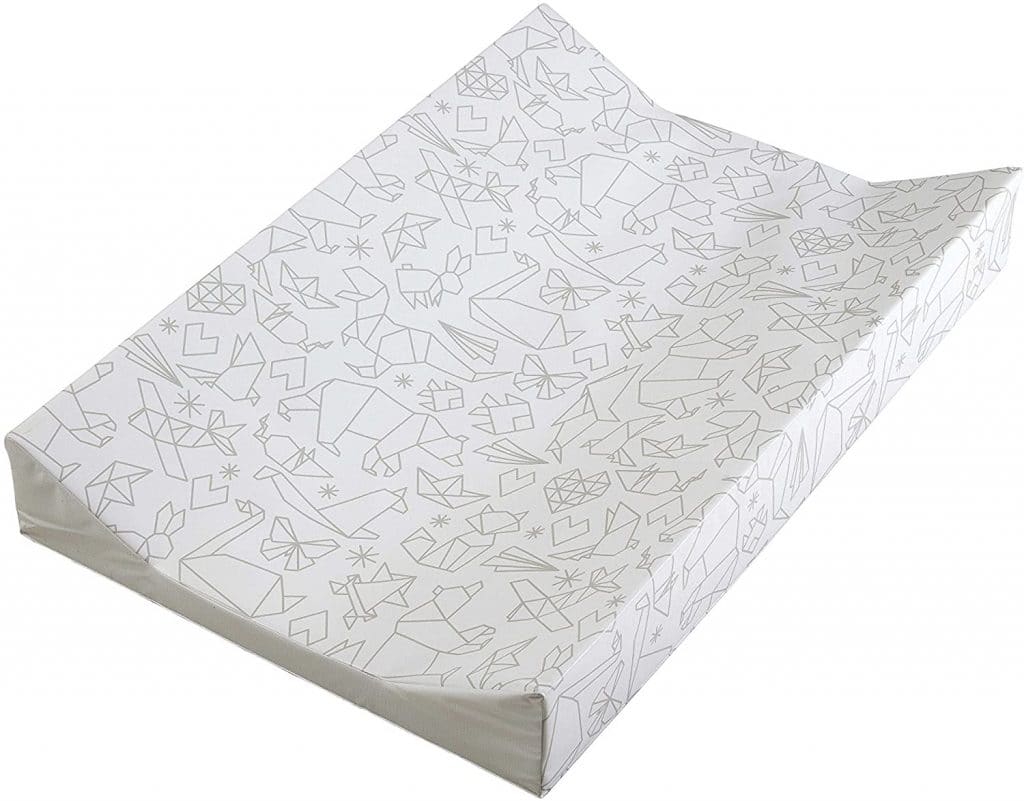 Best Anti-roll Baby Changing Mat
This changing mat has a revolutionary design and the pad size is 69cm x W45cm x H 9.5cm and is available in a soothing grey origami color.
This changing pad has a phthalate-free PVC cover and foam interior padding with cushioned edges. That's one comfortable pad, I must tell you.
Why should you get this?
The best feature about this is the anti-roll feature, it is actually the way it is designed. It keeps your precious right in the center of the mat making the entire process safer, cleaner, and easier. I had to make it to my list of the best baby changing mats for the design, the print which is so unique and will suit any nursery room.
Babycurls Bird Changing Mat
Easy to Use Baby Changing Mat
Another favorite of mine along with a lot of others on Amazon is the Babycurls changing mat. This is made with a hypoallergenic fabric that is safe for your babies' skin. This mat is made from CMHR 25 density foam, baby-safe ink, and non-toxic PVC. That was enough for me to put this on my list of best baby changing mats.
Why should you get this?
This waterproof and easy to clean changing mat is manufactured in the UK and is approved by health and safety standards. You will also like the raised foam edges which are really soft but gives your baby the support they need when they do rollover.
I have to mention the cute designs these mats have that you can choose from. Get cracking and check them out on Amazon UK.
Bambino Mio Monkey Changing Mat for Babies
Best Portable Baby Changing Mat
Adding to my list of products that I love from Bambino Mio, this mat is another great product from their range. The Bambino Mio comes in a lot of unisex prints and in a Size: 60cm x 43cm size. The product has some great reviews on Amazon too.
This mat that is featured has a funky spider monkey theme going on. You baby might just want to play with this mat than being changed on it. It is a machine washable fabric and can even be used in a drier. The quilted design is really comfortable for your baby.
Why should you buy this?
The changing mat is one of the most portable ones out there. The quilt design makes it easy to fold. The material is perfect for babies and you can avoid those plastic wipeable mats. The pretty prints will also make your choices easy.
Hope you get to pick the right one from the list I have curated specially for you. Before you make that choice, I would like to let you in on some information on how to choose the best baby changing mats. 
What to consider before buying a changing mat?
Before you can buy a changing mat for your baby, there are a couple of things to consider. These are the same factors I took into consideration while selecting the top 8 best baby changing mats.
Portability – You will need to look at the dimensions of the mat and see whether it can be rolled up and easily carried.
The size – It's ideal to find a changing mat that will fit the size of your table, you need some extra space in case your baby decides to roll around.
Straps – For those who have a hard time changing their babies nappies, look for a changing mat that comes equipped with straps to restrain your baby.
Waterproof or not – You will want to get a changing mat that is waterproof so it does not stain and get damaged over time.
Non-skid base – Another key factor to consider is whether the mat is skid-proof or not. You will not want your baby sliding all over the place while you're changing their diaper.
Takeaway
Once you have this in check, I guess making the choice would be easy. I hope to keep churning out interesting stuff for you.
Till next time. Ciao.
Also Read: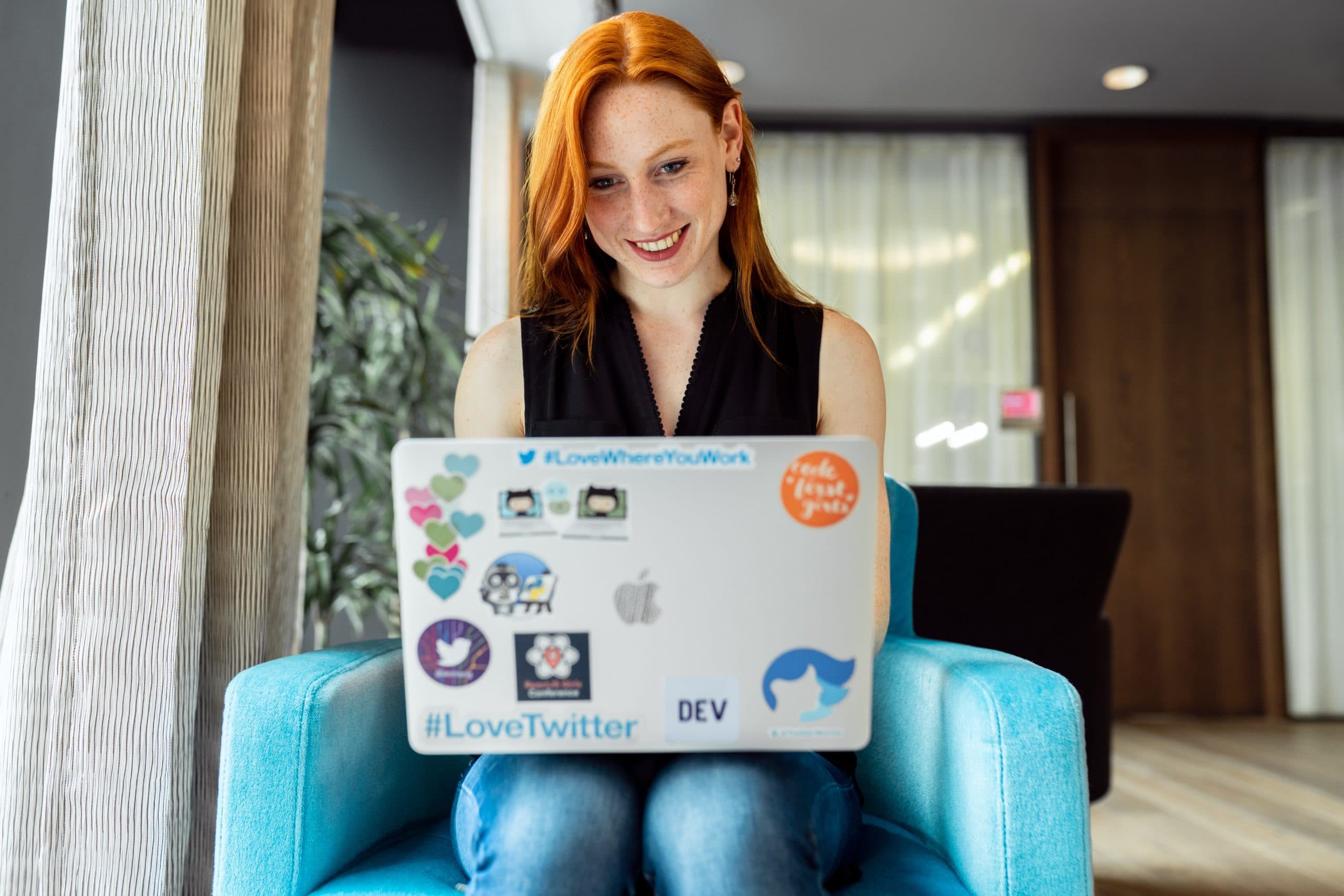 Joanna is a writer, poet, stand-up comedian and holds two master's in arts and history. She founded Discount-age with the intention of providing her readers with solutions to everyday household problems. During her free time, Joanna loves cooking but usually ends up ordering in.