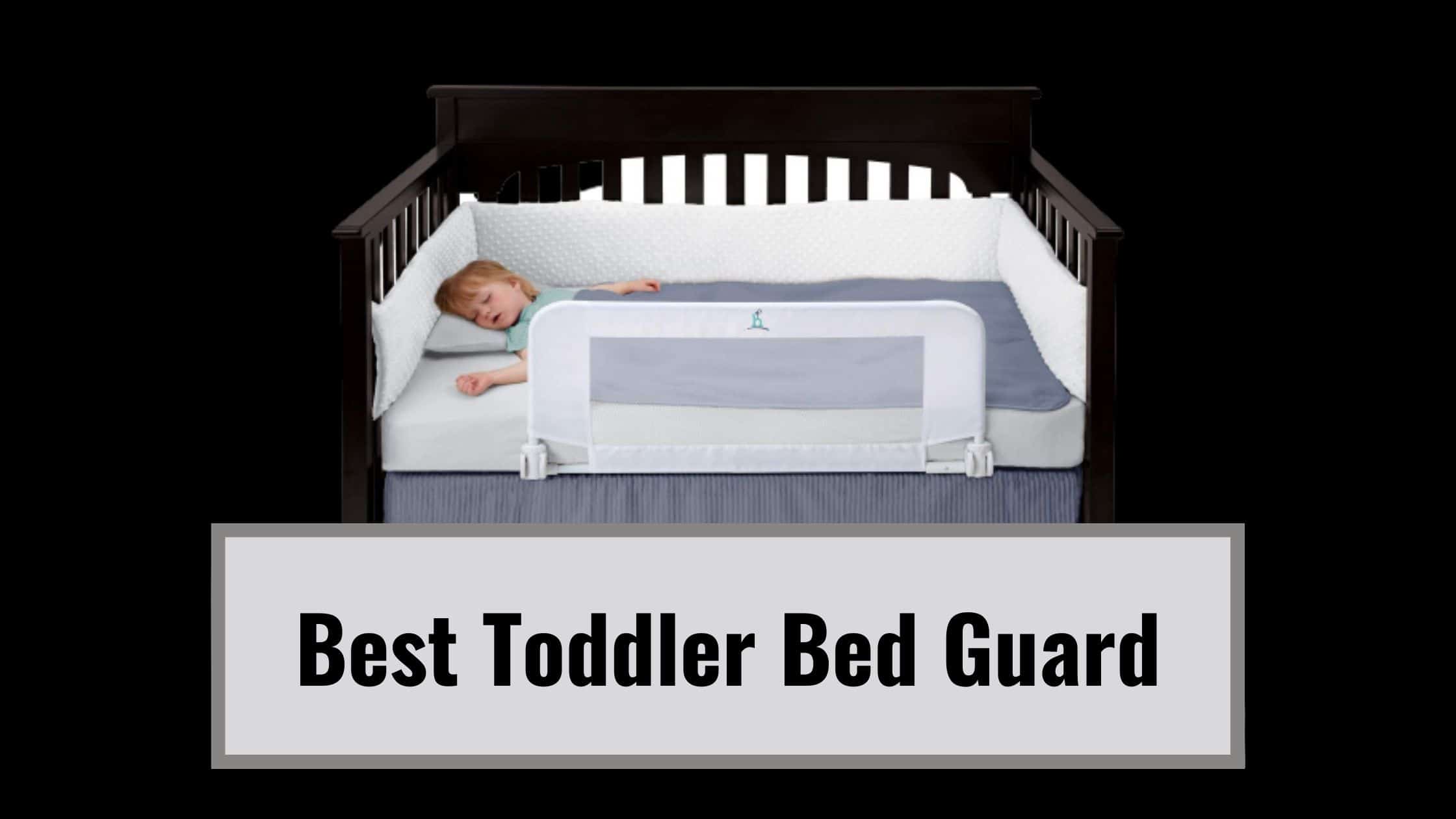 The thing with babies is, they love to sleep. I'm sure you will agree with me when I say, they look the most peaceful and cute when they are asleep.
As a parent, the safety of our toddler is of prime importance, so even when our child is sleeping, we tend to think a lot. What if the child rolls over? Is the baby comfortable in his bed? A lot of times, these thoughts don't let us sleep.
Also Read: Best baby seats for home
Sleeping on their own gives your toddler a sense of independence, it is like training wheels for the eventual bed or bedroom you are going to get him/her. To make things easier, I have curated a list of the best toddler bed guards for your reference.
So if you are in that phase where your baby is transitioning into a toddler and you are thinking of new sleeping arrangements, you have to think about getting a toddler bed guard. These guards or rails or bumpers as they are called ensure their safety at all times.
Here are the best toddler bed guards in the UK.
Summer Infant Grow with Me
IKEA Vikare
Seven Colors Bed Rail Guard
Safety 1st Portable Bed Rail
Venture QFix Bed Guard
Milliard Bed Bumper Foam Safety Rail
Safetots Extra Wide Bed Rail Natural
Lindam Easy Fit Bed Guard
Also Read: Best baby bottle makers
Best Toddler Bed Guard
Here are the top 8 best toddler bed guards you can buy
Summer Infant Grow with Me
I picked this bed guard up when our first child started sleeping on his own for a few hours. It gave us a sense of relief as this product was perfect for us.
The Summer Infant Grow with Me bed guard has a universal fit; it was just what we needed. To be precise, each panel measures 90cm L x 42cm H. It used to fit all on all our beds and even on the divan in the living room.
The panel would also fold down for easy access so it was easy to change sheets too. But make sure you don't use this product on a sleeping space that is more than 600 mm from the ground up.
Why should you get this?
It checks all the boxes. It is safe, with great pricing.
Material (cloth and mesh) is comfortable and stylish
Universal bed rail to fit all sizes
Easy to carry on trips as it is foldable
Why shouldn't you?
Some of you may find it hard to install and fold
IKEA Vikare Bed Guard
The brand made me want to buy this particular bed guard. IKEA is known to make things simple and I wanted to try it out. I was pleasantly surprised by how easy it was to install and use this product.
This bed guard goes on to the side of your bed which reduces the chances of your toddler rolling over. It can fit beds and cots and I loved the way it is designed and had to include it in my list of best toddler bed guards.
Why should you buy this?
The simplest in terms of fixing and removing
It does not leave any mark on the side of beds and cots
The design is elegant and minimalistic
Easy to lean on while sitting on the floor
Sturdy
Why shouldn't you?
As your toddler grows up, he will be able to jump over
Grips are not adjustable and might not fit all bed types
Seven Colors Bed Rail Guard
I just loved the dimensions of this bed guard for toddlers. Measuring at 83cm, length: 150cm, 180cm, 200cm this guard is suitable even on thick mattresses which are above 10cm too.
This had to make it to my list of the best toddler bed guards for easy handling with five-speed adjustment and its space-saving feature.
The material used is a high-quality mesh along with a soft durable fabric that is free of formaldehyde and fluorescent agents. This information gave me such relief as I was sure my child is not inhaling fumes from chemical-based fabrics.
Why should you buy this?
Single folding bed railing
Adjustable bottom
Foldable panel
Bandage design
Why shouldn't you?
It is quite heavy at 5.9 kg
Expensive
Color might be dull to everyone's liking
Safety 1st Portable Bed Rail
As the name suggests, it is one of the safest toddler bed guards available in the market. I was glad I could buy this when my second child was growing up as he would roll across the mattress even when he was sleeping.
This Safety 1st product is a portable bed rail that is extremely compact and portable and it measures just 71 (l) x 7 (w) x 42 (h) cm when folded. It can be easily assembled too and I learned the trick in the first couple of days.
Once it is set up, your toddler can easily get into bed as it folds down with ease. This product is suitable for both slatted and standard beds too.
Why should you buy this?
Portable and compact
Lightweight at just 2.7 Kg
Suitable for toddlers from 18 months to 5 years
Extremely safe for children as the interior is made of netting and contours in fabric
Why shouldn't you?
It is not suitable for divan style beds
Venture QFix Bed Guard
The Venture QFix bed guard measuring 42cm high x 99cm width is an innovative toddler bed guard. It wins my vote to be on the list of the best toddler bed guards for the safety features it is equipped with.
This grey bed guard comes with push-button hinges that fold down and strong safety straps. This eliminates any gap between the mattress and the bed railing keeping your toddler safe as ever. The bed guard is easy to assemble and is suitable for toddlers between 2-5 years old. It is built like a rock with a sturdy steel exterior.
Why should you buy this?
This bed guard Conforms to BS7972:2001+A1:2009 standards
The most secure bed guard for toddlers
It fits full size, queen size, and twin size mattresses.
Why shouldn't you?
It can be tough for some people to assemble
There are examples of toddlers sliding through the center of the bed guard
Some of my friends felt it was not strong enough
Milliard Bed Bumper Foam Safety Rail
I have included this bed guard in my list of the best guards as I find this product to be the right fit to transition your toddlers from a cot to a bed. It is compatible with any bed size and has a non-slip bottom which is very important if you use certain fabrics.
I also like the bamboo cover which is washable and is super soft. The Milliard bed bumper foam safety rail is built to last and it will as it is waterproof too. The dimensions of this toddler rail are 132cm long x 17.5cm wide x 11.5cm depth (52" x 7" x 4.5") and conform to federal safety regulations.
Why should you buy this?
Conforms to International ASTM F2085-12 safety specifications
Ultra-light can be carried while traveling
Natural and washable bamboo cover
Why shouldn't you?
Might not be suitable for older toddlers
Cannot be used on toddler beds
Safetots Extra Wide Bed Rail Natural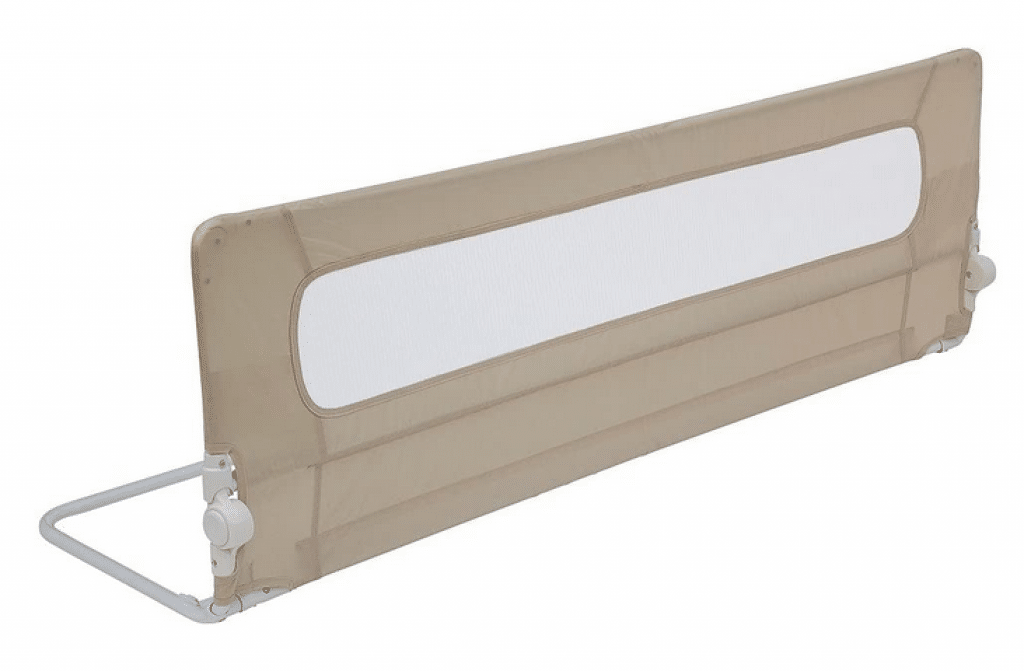 I had to give it up to the Safetots Extra Wide Bed Rail Natural for being the most compatible. This all-purpose toddler bed guard is produced to suit all cots and bed sizes and mattress lengths and thickness.
It also provides easy access to the bed as it can be folded down. I really liked the carry bag it comes along making it very easy to carry. It is a single rail bed guard which is simpler than the multi-rail options available.
Why should you buy this?
Compatibility
Safety
Carry bag with dimensions of 20(L) x 76(W) x 8(D) cm
It is available in different colors
Why shouldn't you?
I have seen a few complaints of the material tearing too soon.
You need to be sure of the size you are ordering.
Lindam Easy Fit Bed Guard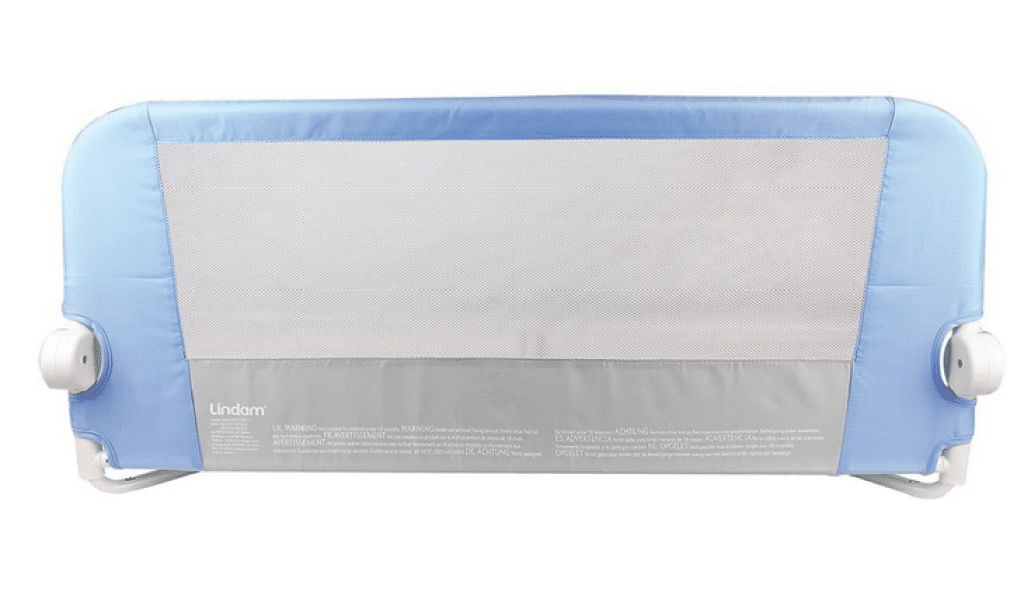 I am happy to include Lindam in my list of the best toddler bed guards for ease of use. As the name suggests, it is indeed an easy-fit bed guard. You have to use it to know how easy it really is. It is also suitable for most bed types but may not be suitable where the mattress sits on a raised frame and on bunk beds.
Other than that, I love their locking mechanism. It is safe and secure. It can be easily folded down. This helps you when you have to pick up your toddler after his/her sleep. The bed guard is suitable for toddlers from 18 months to 60 months which is good value for money.
Why should you buy this?
Secure locking mechanism
It has a lightweight structure – 2.5 kg
Easy to lift or put your toddler down with the fold-down position.
The metal frame is padded and covered with fabric for comfort
Why shouldn't you?
Might not be compatible with bunk beds and raised frame beds.
A few of my friends found the metal cylindrical poles that go under the mattress uncomfortable.
FAQ's
What are the different types of toddler bed guards?
Single rail or double rail
Soft Bed bumper
Rigid barrier guards
Inflatable bed guards
Convertible
What should you look for before buying a toddler bed guard?
Safety
Size
Material and Comfort
Bed base
Portability
Ease of Installation
Why should you buy a bed guard?
Transition from baby bed to a cot
You as parents need to stop worrying about the child
To protect your baby from rolling over and falling
Build a sense of independence in your toddler
Takeaway
I have put in a lot of time and effort in putting together this list. I really wanted to ensure you get your share of peaceful sleep. I also wanted you to stop thinking while your baby sleeps and relax.
We as parents deserve as much sleep as the toddler to be active parents. We need all the energy to play and nurture our babies. If we are cranky or tired, the joy of bringing up a child is lost. Isn't it?
Also Read: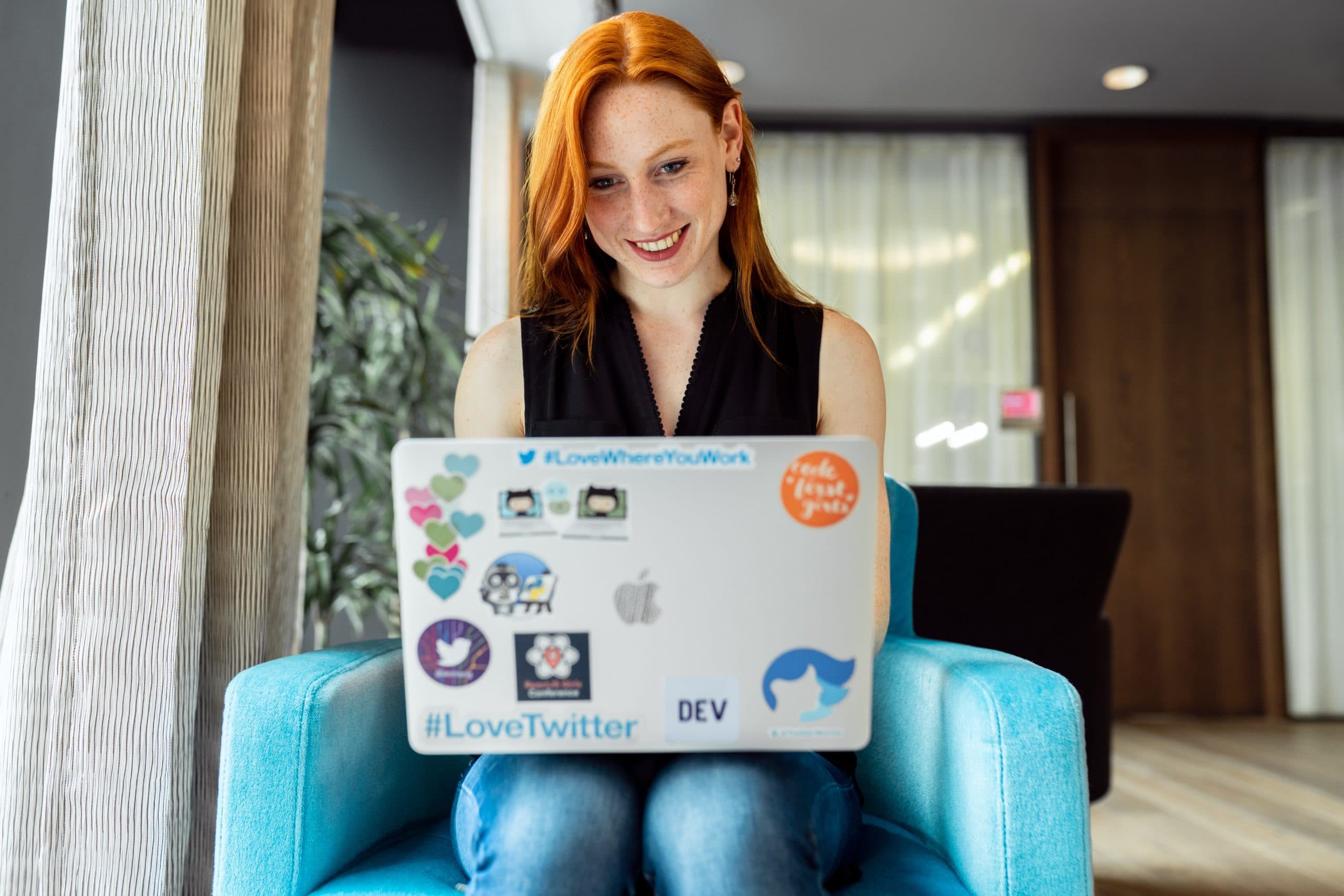 Joanna is a writer, poet, stand-up comedian and holds two master's in arts and history. She founded Discount-age with the intention of providing her readers with solutions to everyday household problems. During her free time, Joanna loves cooking but usually ends up ordering in.