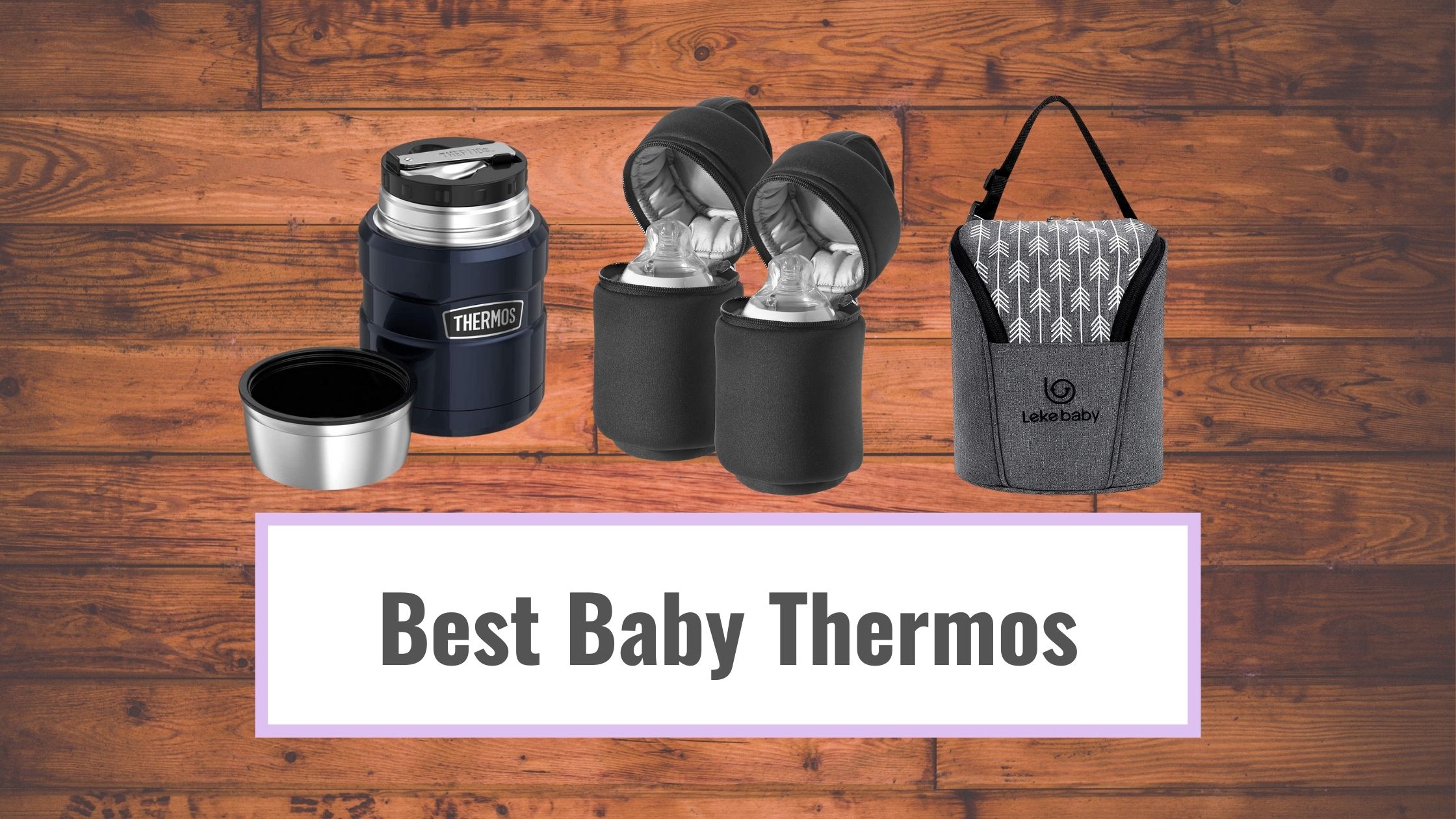 Did you know storing food at the right temperature and in a proper manner can make a world of difference in taste and nutrition? Heating baby food in microwaves is not a great idea and may be harmful to your baby and you.
It also becomes imperative to carry food at the right temperature when you are traveling to maintain proper balance and to avoid reheating time and again. All these problems have one solution, thermos which can keep food hot or cold based on your requirements.
Recommended Read: What Things to Buy for a Newborn Baby
Today, as always, I'm going to delve into the best baby thermos you can buy. There and many brands that make these thermos and each offers a lot of different features and benefits.
I have researched quite a bit to curate the best for your baby, read through to find out which thermos will suit you best based on your needs. As you would already know it is all about babies and their wellness for me.
So without any delay, here are the best baby thermos in the UK.
Best Baby Thermos
My pick of the lot is from the brand Tommee Tippee. They are known for their baby products and I have listed several for you in the last few months. This particular thermos is designed to carry baby milk bottles and maintain the optimum temperature requirement.
Babies are fussy when it comes to milk and they need it at the right temperature. I came across the Tommee Tippee Closer to Nature Insulated Bottle Bag while browsing on Amazon and I liked the offer and the pricing.
It comes in a pack of two and is designed to warm liquids warm and cold liquids cool. It is a flexible thermos that will work in any weather condition. With this two-pack thermos, you can get the best of both worlds and mix and match to get the right temperature for your baby.
Why do you need this?
The product is BPA-free for the baby's safety.
The thermos comes with an adjustable strap that can be used as a carry handle. It can also be attached to a baby stroller or a changing bag
They can accommodate bottles that are similar to Tommee Tippee's çloser to nature bottles.
The thermos is well insulated and cushioned to keep the contents of the bottle warm up to 4 hours in ideal conditions.
It is an ideal solution for feeding when you travel often.
The bottle size may be smaller if you need to carry more milk for longer journeys.
Thermos is the boss of baby thermos brands in the market. They are known for being versatile and for being best sellers in this segment. The product has a wide mouth that helps in pouring and storing milk easier with the right kind of container.
After using this thermos, I can vouch for their claims of keeping food hot or cold for approximately 9 to 14 hours depending on the type of foodstuff. Another feature I like most about this thermos is that the outer layer doesn't become too hot making your palms sweat or doesn't freeze your hands when you keep something cold. It stays neutral and that shows the build quality.
Why do you need this?
The Thermos Stainless King Food Flask is childproof and spill-proof so you can be stress-free.
It is available in a lot of color choices to match your style.
It is a genuine product designed to maintain the food temperature for long hours. Vacuum insulation makes this possible.
It has a durable stainless steel interior and exterior
It includes a full-size folding spoon and insulated lip that doubles up as a bow.
It comes with a 5-year guarantee
The price may be a hindrance when you compare it with other brands
If you are a new mom and are still breastfeeding your baby and you intend to keep the expressed milk at the prescribed temperature, this is the right product for you. Lekebaby double baby thermos cold bag can hold two big bottles of milk nice and cold close to 8 hours. It is your perfect partner if you are out with your child and are traveling for long hours.
I can vouch for this as the temperature was nice and cool just like I had stored it when I first used it. I have also stored formula milk and it stayed at the same temperature. So that's a bonus. It is not just for breast milk but for other liquids too.
Why do you need this?
The technology is simple, the bag itself is insulated and has an ice pack that keeps the contents cool.
As it keeps the milk cool and prevents it from spoiling, you can use it to either reheat it later or feed at the optimum temperature.
The pricing is right for the quantity it can hold.
The package includes a plastic bag that keeps the bottle hygienic and dry.
It is made from a polyester fabric with water repellent qualities. Any spills can easily be wiped clean
It comes with an adjustable strap that can be attached to strollers
You get a 30-day free exchange and a 185-day warranty
You might have to prepare the ice pack before using it which can be a challenge if you have to travel at short notice.
If you are in the process of weaning your baby from formula or breast-milk and are moving to solid foods. I would recommend the WunderJar by 720°DGREE. It is one of the best baby thermoses I have come across both in terms of looks and performance.
It is available in many colors and is made from stainless steel that can hold up to 450ml. It has the capability of keeping both hot and cold food. Hot food can be kept hot for 9 hours and cold food can be kept cold for almost 16 hours. Aren't you impressed?
I made this purchase as I had heard my friends use it to store soups, yogurt, blended smoothies and I wanted to try it out too.
Why you need this?
The double-wall vacuum design with copper layer insulation makes it the best in the segment.
It is easy to clean, made of quality steel, and is BPA-free.
The thermos looks super in an array of colors and the design is compact making it an ideal choice of many.
It has a wide neck which is easy to fill and clean when you are done using it.
It is reusable and if you are not happy with it, return and you will get a full refund.
The Aladdin bento lunch box is a baby thermos from the Aladdin store brand that can keep food hot or cold for up to 5 hours. Their range boasts of a selection of thermos lunch boxes that lets you store and carry all your baby food when you travel or when you want to head to the nearby park.
The thermos is leak-proof and it is easy to clean and reuse. The product from Aladdin is EU tested and is BPA free making it completely safe for your kids.
Why you need this?
It is a leak-proof lunch box that comes with a kid-safe leak-proof lid that lets you and your baby enjoy home food without any spills or leaks.
The bento box baby thermos except for the lid is microwave safe in case you want to reheat food when you are out of the house.
Every product from the brand comes with a sustain promise that guarantees the latest in quality and safety.
It is available in only blue and green colors.
Another bestseller on Amazon, the WayEee Food Flask is made for keeping hot and cold food for more than six to eight hours. It is made from a double insulated stainless steel that includes double lips keeping the food insulated from the outside temperature.
I like the folding meal spoon that is thrown in completely free. It is made from food-grade material and can be used for soups as well as solid food.
Why you need this?
The WayEee Food Flask has a release air button that helps release gas pressure which may build when food is stored for a few hours due to temperature change. You need not force it open in such situations and can just push the button to open the thermos with ease.
The thermos is leak-proof and the 450ml capacity is mighty impressive. The seamless design can hold soups and solid food without any spillage.
The brand also is known for its excellent after sales service if you face any issue concerning the quality.
A few reviews I read said soups and stew were not hot enough when kept for more than 3-4 hours.
Milu® Food Jar which is available in 450ml and 650ml capacity is a high-grade stainless steel baby thermos. It has double-wall insulation and a slip base making it the perfect choice for new parents.
With a 6.6cm opening for easy filling and serving of food items, you can choose the capacity based on your requirements.
Why you need this?
The wide opening lets you store different types of baby food like fruits, rice, baby jars, or baby formula. It also keeps it hot or cold based on what you are storing in it.
It is a 100% leak-proof design. It also has the innovative pressure release button in case there are extreme temperature changes and you cannot open the baby thermos.
The lid of the Milu® Food Jar doubles up as a serving bowl if needed and the thermos includes a free hinged stainless steel spoon too.
You also get a cleaning brush for easy cleaning of the baby thermos
This baby thermos is not dishwasher safe and a few people I know have complained about the lid getting too stiff to close and open sometimes.
Best Baby Thermos – Buying Guide
When I started researching I knew I have to consider the below-mentioned factors as I always want the best for all new parents and their babies. Here are a couple of things our team at TheMiniBlog took into consideration while curating this list of the best baby thermos.
Material – The first thing you will need to consider is buying a baby thermos that is made from premium-quality food-grade stainless steel. Since stainless steel is corrosion-resistant and non-toxic, your baby's food will remain safe and wouldn't get adulterated. Choose a double-walled container since that creates a vacuum and prevents heat from escaping.
Avoid Chemicals – When picking the right thermos to store your baby's food, make sure it does not contain any harmful chemicals and is BPA and Phthalate free. Always go through the product description and if something you like contains chemicals, stay away from them.
Lid with Pressure – Picking a good thermos with a lid and pressure relief system will keep the food hot for longer periods of time by trapping the heat within. This also prevents the food from leaking or spilling if the thermos falls down or is left flat on any surface.
Warranty – Finally, make sure that the product you're interested in comes with a valid warranty. In case you receive a defected product or if your product gets damaged, you can claim the warranty and chances are that you can even get a replacement.
Takeaway
Now that you are aware of the best baby thermos you can buy, make the best use of this list. Share it with your friends and let us know which one is your favorite after you have used any from the list in the comments.
Also Read: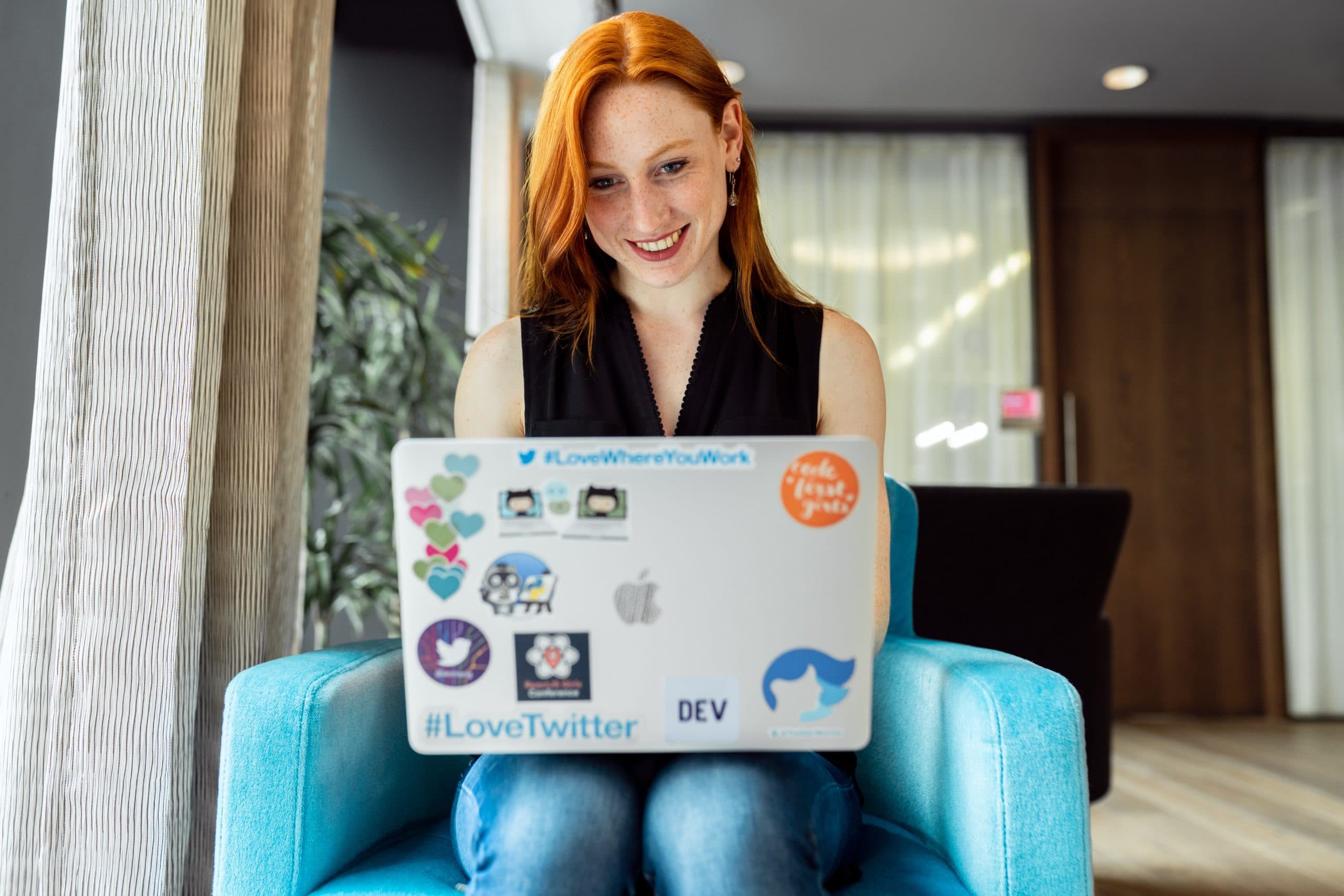 Joanna is a writer, poet, stand-up comedian and holds two master's in arts and history. She founded Discount-age with the intention of providing her readers with solutions to everyday household problems. During her free time, Joanna loves cooking but usually ends up ordering in.