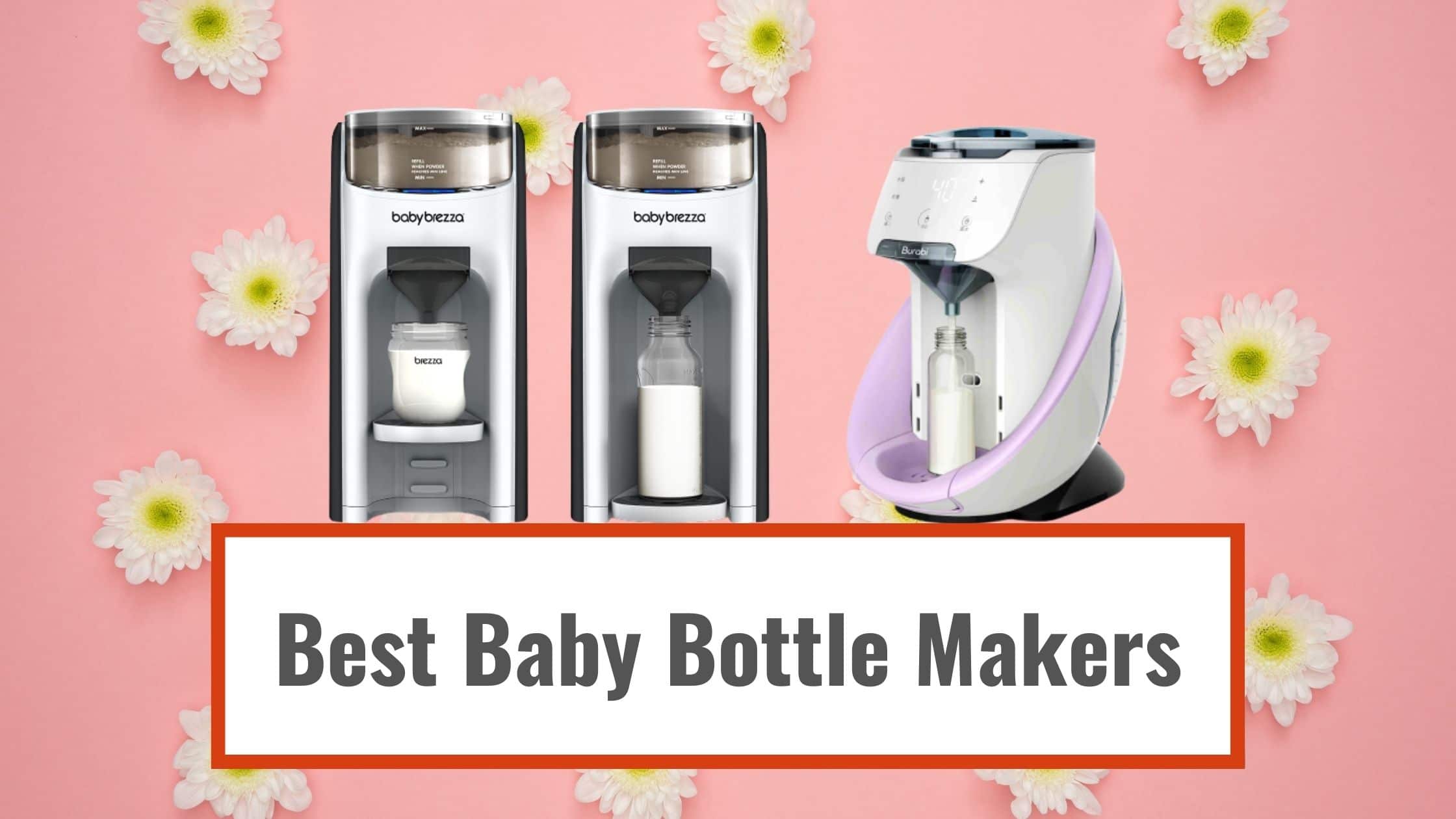 No amount of caution is enough when it comes to babies, isn't it? I and my partner were literally pulling our hair out deciding on products for our first child. Especially so when it came to picking the best baby bottle maker. The choices are too many and we wanted nothing but the best.
We did take a lot of time to zero in on the best and we wanted to help new parents like us on this journey. With our research and help from other parents on the features of bottle makers, we have put together a list.
In this list, you will find baby bottle makers that are affordable, modern, and a few advanced ones too. Please note the products come in all shapes and sizes and you can pick the one the best suits your needs.
Here are the best baby bottle makers:
Dr. Brown's 925
Baby Brezza Formula Pro Advanced
Prince Lionheart Versa Formula Mixer
Burabi Formula Maker
Tommee Tippee
ÜneeQbaby Baby Formula Kettle
Tommee Tippee Perfect Prep
If you like our list of the best baby bottle makers, please share it with your friends and family. TIA!
Best Baby Bottle Makers
If you have never used a baby bottle maker, let me simplify what it does. It is a product or device that gives you perfectly blended baby formula milk for your child. It is like a coffee maker but for kids.
The bottle makers save a lot of time enabling you to spend quality time with your little gift. The product also ensures you get the right formula every time. Make sure you follow the instructions to get the best results.
You need to be aware of two types of bottle makers, one is a formula mixer and the second is an all-in-one that does everything at a press of a button. Let's check out our list so you can decide which one is the best bet for your child.
Dr. Brown's 925 Milk Powder Mixer Jug is a great buy if you are using baby bottle makers for the first time. This easy-to-use mixer includes a palette that helps quick mixing of the formula.
The product comes with an adjustable stop that prevents spillage and helps avoids air inlet into the jar. The size of the product, the handle, and the nozzle, and the ease of use is why it makes it to the top of our list of baby bottle makers.
Dr. Brown's 925 Milk Powder Mixer Jug is easy to clean and is also dishwasher-safe too. The only con I can list is it might not be as durable or sturdy as the others in this list. 
Baby Brezza Formula Pro Advanced is the latest version of the Baby Brezza Formula Pro. This bottle maker is an automatic device that mixes, heats, and dispenses with a press of a button.
The bottle maker can hold up to 20 8-oz. of formula powder and 50 oz. of water which is quite sufficient. If you like gadgets like us, you would surely put this one on top of your list of best baby bottle makers.
This product has an LCD control panel along with 3 temperature settings so you get the perfect formula for your baby. Baby Brezza Formula Pro Advanced is compatible with all formula types and works with all-size bottles too. The water tank is removable and is dishwasher safe. The only con would be the pricing and a few hypoallergenic powders may tend to clump.
Prince Lionheart Versa Formula Mixer is the cheapest and lightest formula mixer in the market. This little product is a powerful tool and is made of top-grade materials making it durable and handy.
The Prince Lionheart mixer is battery-operated and is portable making it easy to use and carry when you are traveling. This mixer is powerful and can remove lumps easily and comes with baby formula and milk frothing wands. 
It is lead-free and works on 2 AAA batteries making it to the top three in our list of best baby bottle makers. The only negative about this product is it does not come with batteries and there is no measure.
Burabi Formula Maker is a smart automatic formula dispenser machine that is WiFi-enabled and comes with an accurate measurement system. This smart bottle maker is a next-gen product that can be managed through an app. That's truly futuristic, right?
The product can dispense a fully prepared formula at the correct temperature in 8 seconds flat. Surprised? Don't be. Even setting up the machine is super easy. All you need to do is scan the QR code with your phone and you are ready to go. You can control it from anywhere as it is WiFi-enabled.
This makes it to our list of best baby bottle makers as It is eco-friendly and made of bio-degradable material and has 18 safety sensors with child protection. The touch panel is equipped with LED night lights. The only cons are the price range and clogging of formula powder with excessive use. 
Tippee Perfect Prep bottle maker is an all-in-one baby bottle maker with a nice design and a host of accessories. This product can prepare a bottle in 2 minutes at the right temperature with very little human effort.
The perfect prep has an anti-bacterial filter with a unique membrane that removes contaminants from the water. The hot-shot feature with the initial shot of 70°C water kills bacteria in the formula and then a cool shot of water is dispensed which makes the formula the correct temperature just like breast milk.
I wanted this product on my list of best baby bottle makers for the number of features it comes with. It also has a volume control that makes bottles without any sound letting your child sleep peacefully even in the same room. The product has a nighttime glow light and a clear digital display. It is also equipped with a handy bottle stand. 
The ÜneeQbaby formula kettle is not just a mixer but it makes the whole process of preparing a baby bottle a breeze. The product is design to keep water at a steady temperature at all times which cuts down the time taken for hot water to cool down. Innovative, right?
This bottle maker is easy to work with and you can use it non-stop if needed. Equipped with a single button and built-in thermostat, you can adjust the temperature in single decimals. The only cons I would say is the product may create bubbles and you still need to measure the formula yourself.
Other than that, at the price point, this product had to make it to our list of best baby bottle makers.
The latest version of bottle makers from the popular brand Tommee Tipee is meant for parents who are starting off their babies on formula milk. The brand is known for its perfect formula-making capabilities.
The Tommee Tippee perfect prep machine does just that and creates a perfect baby bottle each time, every time. I have used their easy-to-use product and so have many of my friends. The prep time is just two minutes and you don't have to worry about the temperature as you can set it up once and be assured.
The perfect prep machine can create a bottle in 2 minutes which is perfect for parents who need a bottle fast and simply don't need the stress of checking the temperature and measuring the scoops – most likely due to being alone and with a very hungry baby in the house.
The product purifies the water and makes sure there are no air bubbles in the formula. This product is a perfect mix of durability and safety. 
Benefits of baby bottle makers
Now that you know the amazing things a bottle maker can do from our list of the best baby bottle makers, let's find out the benefits of baby formula makers, shall we?
Ease of use and convenience
Avoids the baby's intake of bubbles resulting in less gas and irritability
Perfect formula each time and every time
Temperature control which matches milk from a breast
Correct measurement of water and formula powder
Safe and sterile
Takeaway
Baby bottle makers save a lot of time for new parents as it helps you relax. Taking care of a baby is hard work and you need to get some ''you" time as well. These products create the formula in minutes and this is really useful when the baby is hungry and needs milk immediately.
The latest bottle makers maintain a high level of hygiene and save your baby from bacteria and infections too.
I hope you liked the list we have put together. Take good care of yourself and your little baby.
Ciao.
Also Read: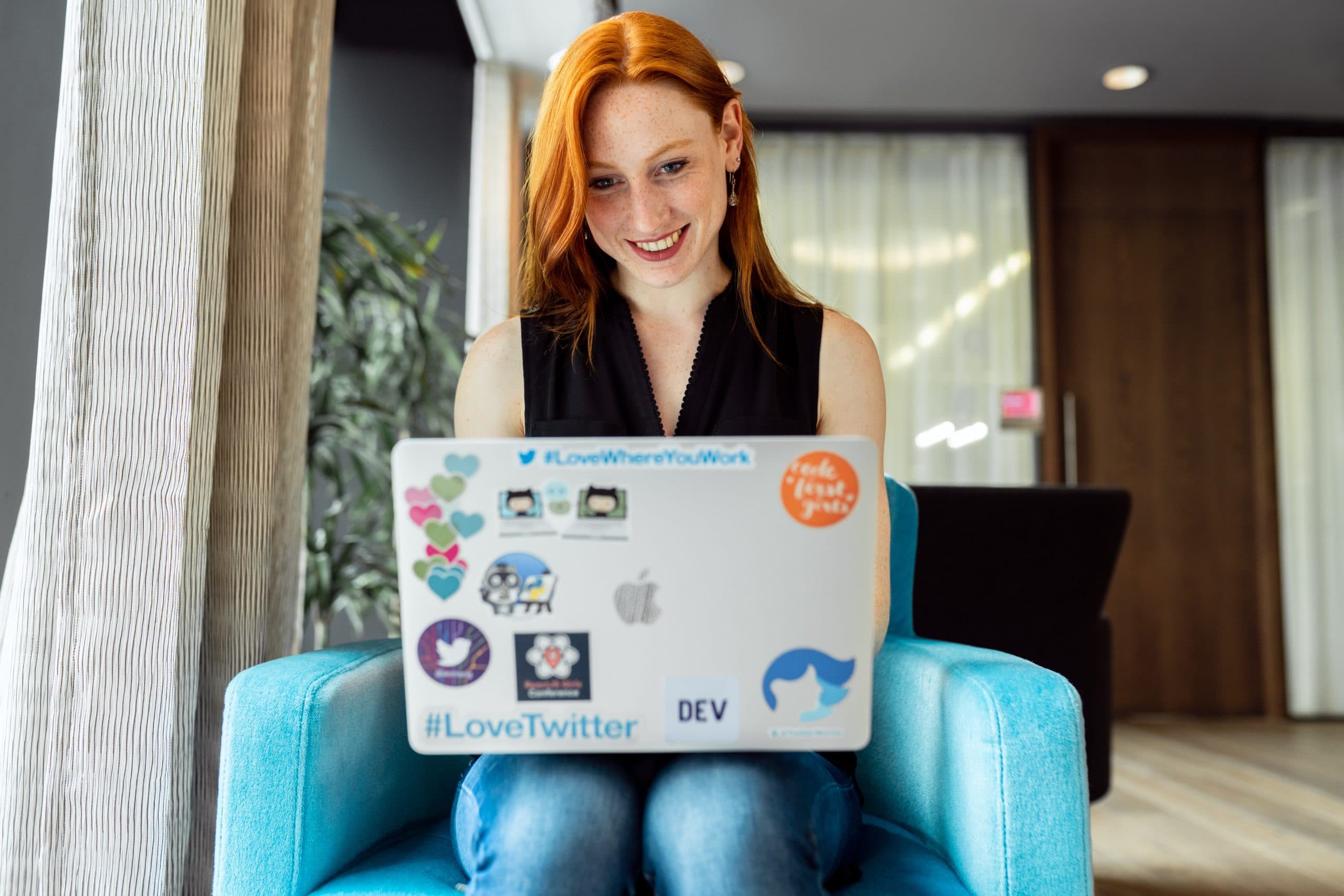 Joanna is a writer, poet, stand-up comedian and holds two master's in arts and history. She founded Discount-age with the intention of providing her readers with solutions to everyday household problems. During her free time, Joanna loves cooking but usually ends up ordering in.