As a first-time dad, I could only imagine what my wife went through during her pregnancy. I tried being a support system throughout the whole experience. Well, that's all I could. I knew she would've loved to kill me most of those days. But when she came home and began nursing our child I wanted to help her out and make her as comfortable as I can.
I researched all about breastfeeding pillows and found out how a good breastfeeding pillow can help take the strain off a mother's back, arms, and most importantly her neck. Nursing pillows not only support the mother but also provide a comfortable spot for your little one.
In my process of hunting the best breastfeeding pillow for my wife, I came across many that would make a world of difference for many new mothers like her. I have listed here, the best ones based on many factors like size, comfort, pillow measurement, portability, and the ease of cleaning a breastfeeding pillow. 
Do you really need Breastfeeding Pillow?
You may ask, is it really necessary to get one? I say, yes. It is really important you get one as it can be used right from birth till the time the mother decides to wean the baby. These pillows are designed for breastfeeding mothers. The support and the correct posture they provide both the mother and baby is worth its weight in gold.
It is also useful for fathers when they start bottle feeding the baby. The best breastfeeding pillows provide the same amount of support for arms, back, and neck for new fathers too. Also, the comfort factor for the baby makes it a great investment. Another important benefit for mothers who have undergone c-section is these pillows protect the scar and take pressure off the healing muscles
Recommended Read: What Things to Buy for a Newborn Baby
Best Breastfeeding Pillows in the UK
bbhugme® Pregnancy Pillow
Best Adjustable Breastfeeding Pillow
The bbhugme breastfeeding pillow is designed to keep new moms comfortable throughout pregnancy and nursing. It is on top of my list as it is recommended by midwives. The pillow developed by Scandinavian healthcare professionals is both adjustable and ergonomic.
The pillow has also won awards in the best breastfeeding pillows category. It measures approximately 150cmx20cm and weighs 1.2 kg.
The best feature as I mentioned above is the adjustable nature of the pillow that takes shape of your body. This is really important as my wife's body changed throughout pregnancy and the pillow gave her the support she needed.
It offers unique 5-point support which provides comfort to the belly, pelvis, lower back, knees, and ankles.
Pros
Relieves pelvic pain to help you sleep better
There are two long ties that you can secure around your waist which is really helpful
The adjustable nature makes it perfect for nursing as it takes the shape of your body due to the expanded polystyrene (EPS) beads
It supports your baby and prevents strain on the baby's neck and shoulders
The material is a soft, durable material that stays in shape and keeps the baby cool
It is made from all-natural material and is certified by as per EN71 Toy Safety standards
Cons
The bbhugme® Pregnancy pillow ™ might be a little long for a few new moms.
Hippychick Nursing Pillow
Best Breastfeeding Pillow for Comfort
The Hippychick Nursing Pillow measures 48cm x 35.5cm making it compact and light but is super comfortable for babies. I know my priority should be the mom but this pillow gave me the best of both worlds. I have checked with my wife and she said it is really snug.
With two adjustable ties that can be tied to pushchair handles and your waist, you can secure it for an added security. I really like the carrying case that comes along with the breastfeeding pillow. It makes carrying the pillow when you travel so much easier.
I was really impressed with the way the Hippychick nursing pillow supported my baby and pushed him to get into the right position while feeding. The height is perfect and the firmness adds to the comfort for both the mom and the baby.
Pros
The pillow encourages hands-free feeding as the baby is in the right position and comfortable
The pillowcase is made with 100% cotton and is machine washable.
You get a choice of colors like navy or charcoal
Once your baby passes the nursing stage, you can use it to help your baby sit up
Cons
Though Hippychick nursing pillows can also be a pregnancy pillow, the size does not support the to be mom too well.
It can be pretty tricky to tie when in a hurry.
Ergobaby Nursing Pillow Natural Curve
Best Ergonomically Designed Nursing Pillow
The Ergobaby breastfeeding pillow is designed by lactation experts and measures 15cm x 60cm x 36cm. It is made with proper ergonomics in mind and the height and position are perfect for the nursing mother and baby. I really like the attention to detail the experts have given.
The Ergobaby pillow is firm and has a natural curve that ensures the baby's head is raised above their tummy which helps them indigestion. The design also encourages tummy-to-tummy position which promotes a healthy latch.
This ergonomic baby breastfeeding pillow with foam filling shape is custom made for comfort. The curved shape prevents you from slouching while it supports your neck and back.
Pros
My wife loved the great shape which helps in positioning the baby
The touch and feel of the Ergobaby pillow is really premium
The cover is easy to remove and can be machine washable
The carry handle on one side of the pillow helps you carry it anywhere easily
There are different color options if you don't like the original grey
Cons
My wife complained that it is most comfortable in the cross-legged sitting position. It can be a hindrance for plus-sized women.
Clevamama Clevacushion 10-in-1 Nursing Pillow
Best Multi-Purpose Nursing Pillow
This 48cm x 58cm x 12cm breastfeeding pillow is a 10-in1 pillow manufactured by ClevaMama. A brand that believes in giving what your money's worth. This pillow is designed to be used in up to 10 ways and has a life of 2 years with regular use. It depends though on how we use it.
As a nursing and pregnancy pillow, it not just supports your back when your pregnant but also changes to a comfortable nursing pillow, a baby nest, a tummy time support among many other things.
The pillow has the provision to attach toys to the cushion when you use it as a tummy time pillow for the baby keeping your baby occupied.
Pros
It is the best in multipurpose breastfeeding pillows I have come across
Supports baby's head and body while taking the strain off mom's neck, back and arms.
The ClevaFoam is a lighter, breathable material that protects your baby's round soft head
The cushion comes with a cover that is waterproof
It is available in 5 different designs
Cons
I have had a few friends complain that the material the pillow is made of attracts fluff.
Chicco Boppy Nursing Pillow
Easiest to Wash Nursing Pillow
This doughnut-looking pillow by Chicco Boppy measures 52cm x 15cm x 48cm and is designed to fit around your waist. It doesn't matter if your wife is a plus size too, the pillow won't lose shape or leave you feeling strangled around the waist.
The Chicco Boppy breastfeeding pillow is an ergonomic pillow, nursing pillow, and a baby nest for breastfeeding and bottle feeding. It is an affordable nursing pillow that gives you a bang for your buck.
Pros
The pillow ensures the perfect height and position for the baby when feeding
You as a mother can sit upright comfortably without hunching forward preventing stress on arms and neck
The padding is soft and hypoallergenic making it safe for your newborn baby
I like the fact that the pillow keeps its shape even with regular use because of the way it is designed even after washing
The designs are cute and make it one of the best breastfeeding pillows there is.
Cons
It is a no-frill nursing pillow. It may be too dull for some of you.
Feeding Friend The Original Self-Inflating Arm Support Nursing Pillow
Most Portable Breastfeeding Pillow
Feeding Friend is the original self-inflating arm support nursing pillow which measures 48cmx15cm making it the perfect portable nursing pillow for any occasion.
This particular pillow is different from the others on my list of the best breastfeeding pillow series. If you compare it is with a traditional padded pillow, the Feeding Friend is a self-inflating wedge pillow, that comes with a soft removable cover for easy washing.
Pros
The feeding friend is one of the easier inflatable pillows I have used. All you need to do is twist the valve to either inflate and deflate.
It works in seconds and works without a battery, that's something right?
The wedge shape tucks under the mother's arm giving you the right kind of support for your neck, back, and shoulder.
The cover is made from a soft material most babies like and it is very easy to clean.
The size is just 28cm x 24cm when deflated making it the most portable breastfeeding pillow in the market.
Cons
The shape of the pillow may be different when compared to the nursing pillows we are used to.
It is a basic pillow with regard to functionality
Bamibi® Pregnancy Pillow and Nursing Pillow
Best Full-Body Support Nursing Pillow
This is a best-seller on Amazon and highly rated too and for a reason. This multipurpose nursing pillow is just what your pregnant wife or a new mother needs.
With this pillow, comfort is an understatement. It is what it meant for. It is made for moms and moms-to-be. You can use it for back support, tummy support amongst others.
Pros
It can support a new mum's neck, shoulder, arms, sides, and legs. That's one complete solution for many problems and has my vote for the best breastfeeding pillow.
It is made from super soft material and can be used as a pregnancy pillow, baby feeding pillow, and also a soft maternity pillow.
You can also be hands-free when you want to feed your baby
It is made from high-quality polyester filling and also has a hidden zip
Cons
A friend had complained to me regarding the pillow splitting in half.
Takeaway
Well, there you have it. These are some of the most comfortable and easy to use nursing pillows that you can buy for you and your baby. Search for the most ideal of the lot and determine which is the best breastfeeding pillow based on factors such as material, weight and wash care.
Hope this list helps you select the right pillow that is not only comfortable but one that is easy to clean and lightweight so you don't strain your muscles.
Also Read: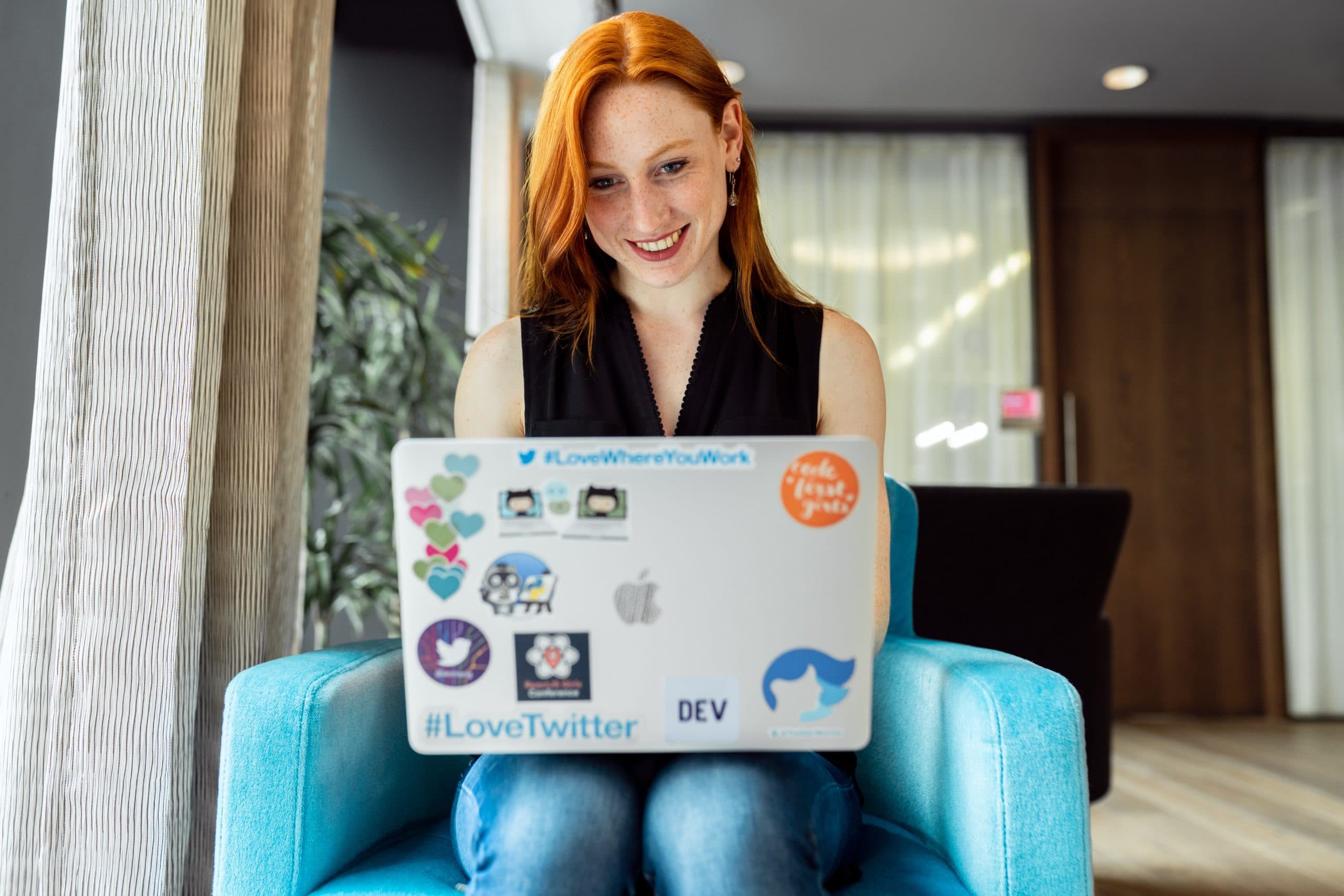 Joanna is a writer, poet, stand-up comedian and holds two master's in arts and history. She founded Discount-age with the intention of providing her readers with solutions to everyday household problems. During her free time, Joanna loves cooking but usually ends up ordering in.