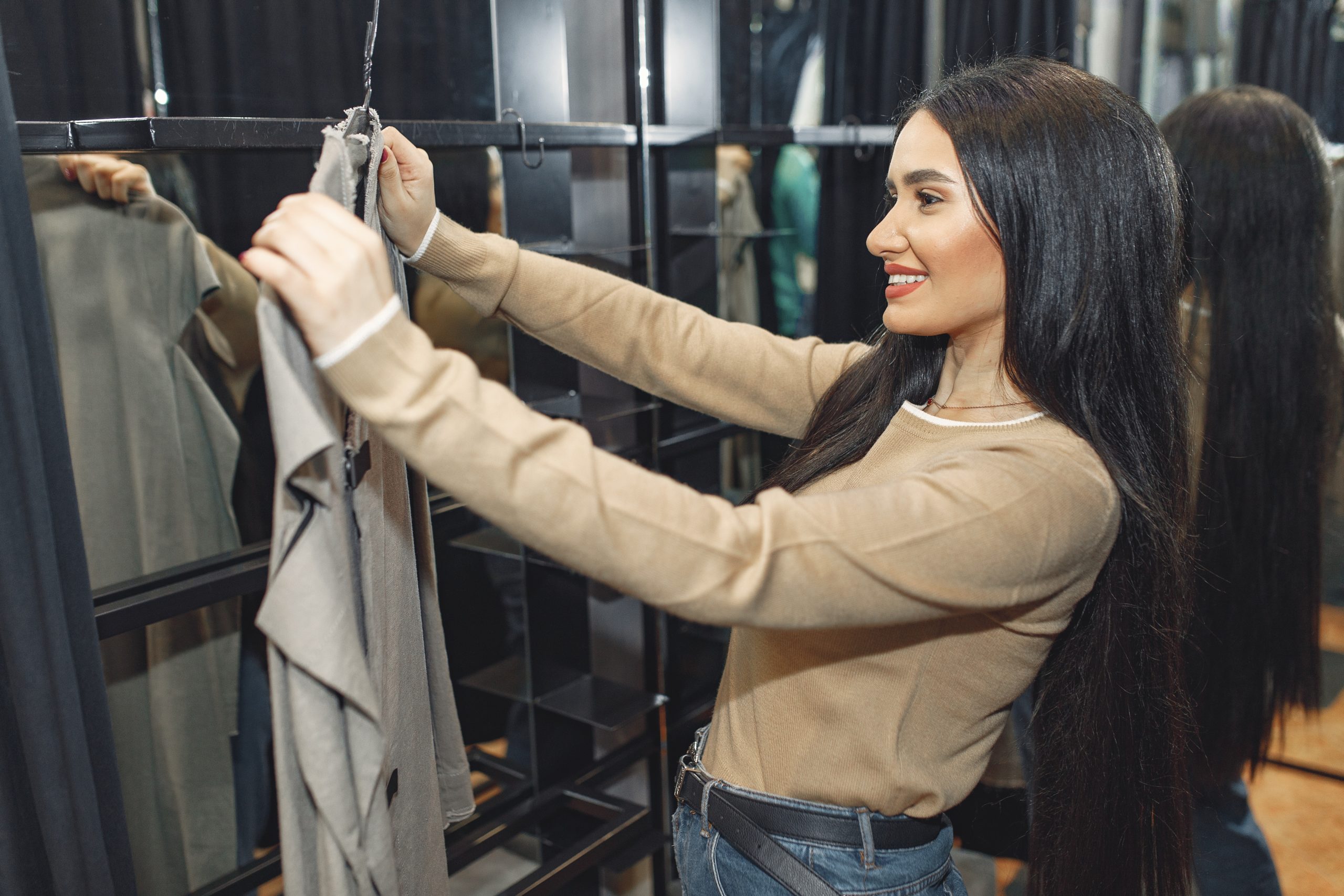 With a new year comes with a new fashion trend. And in the UK, most teenagers are desperately grasping for today's trendy items of clothing. From simple printed shirts to tinted blouses, the teenager's taste varies every month. So, check out our list of the Best Teenage Clothing Brands in the UK 2020 for the latest fashion trends in the market.
Honestly, Amazon is a super useful tool to find out what's trending and what isn't, we've compiled a list after filtering out loads of irrelevant brands to bring you the best of the best. Most of these brands have been dominating the teenage fashion space for a few years.
So, whether you are a teenager or in your mid-30's and young at heart, here's a list of the Best Teenage Clothing Brands in the UK 2020.
Popular Clothing Brands 2020
| | | |
| --- | --- | --- |
| Best Teenage Clothing Brands UK 2020 | Individual Product/Design | Price |
| Missguided | One Shoulder Tuxedo Mini Dress | £74.45 |
| River Island | Navy Blue Lace Blouse | £7.99 – £11.95 |
| Ralph Lauren | Lightweight Jersey Dress | £33 – £57 |
| Superdry | Rainbow Tape Sweat Dress | £57.46 |
| ROMWE | Loose Ruffle Hem Blouse | £15 |
| Boohoo | Flute Sleeve Strip Dress | £13.93 – £24.12 |
| Topshop | Wrap Front Bodysuit White | £9.99 |
| New Look | Pilates Pancakes Prosecco Sweatshirt Medium Gray | £22.33 |
| Zara | Tabbed Sleeve Banded Collar in Mustard | £28.92 |
| SHEIN | SheIn Women's Crochet Pom-pom Sheer Lace Bell Sleeve Dress | £40.51 -£40.89 |
What are the best clothing brands for teenagers in the UK 2020?
Teenagers today aren't afraid to showcase their personality. They're bold and don't give a hoot on what the world will say about them.
And the one thing we can all agree is that teenagers express themselves through their clothing. Not because it completes them but simply because it's a representation of their individuality.
They represent themselves through their clothing style, and sometimes (as vain as it may be) through their selected clothing brand. And that being said, people might have a hard time understanding teenagers based on their fashion choice. But who can blame them?
Brands, of course, are super important as they set trends and purely deliver amazing quality clothing. Some of the best clothing brands have identity and range. Brands like Missguided, Zara and Romwe are currently dominating the market.

Top Teenage Clothing Brands in the UK 2020
#1 — Missguided – One Shoulder Tuxedo Mini Dress
Missguided is first on the list. The clothing brand is based on Salford, Manchester, and later Trafford Park – which aims to sell fabulous ensembles to women at 16-35 years of age.
Missguided perfected their quality and style throughout years of various trends since 2009. And from there, Missguided had its reputation untarnished as it grew to a much larger market, expanding to the United States, France, Germany, and Sweden.
One of Missguided's best creations is the Peace + Love collection that features high-end fashion style and erases the borders of casual and evening wear.
Our choice happens to be the Peace + Love One Shoulder Tuxedo Mini Dress that has an exquisite choice of design. Missguided is widely considered to be one of the Best Teenage Clothing Brands in the UK 2020.
#2 — River Island – Navy Blue Lace Blouse
Based on London, England, River Island is one of the oldest teenage clothing brands in the UK. Started as a knitting shop in 1948, the River Island company had over 70 branches all across the UK. Later in 1993 the brand crossed borders and was established outside London, first in Ireland, and then grew up to Poland, Russia, and eventually numerous parts of the Middle East.
Today, River Island has over 350 exclusive stores all over the world, and ships to over 100 countries.
One of the featured clothing of River Island is the Women's Navy-Blue Lace Blouse Top Short Sleeves, a minimal but appealing blouse that can be partnered with a skirt, pants, and even shorts.
The blouse can also be worn with a blazer on top of another set of clothing to complete the desired ensemble.
#3 — Ralph Lauren – Lightweight Jersey Dress
Ralph Lauren is undoubtedly one of the most famous clothing brands not only in the UK but all over the world. Ralph Lauren was renowned famously for their work on their first collection in 1968, Polo.
The company had its humble beginnings with the man himself, Ralph Lauren, which started working on clothing out of his personal drawer and delivering to stores by himself.
In 1971, Ralph Lauren introduced the iconic Polo logo to the world, giving the fashion world a new pleasing contender.
Since then Ralph Lauren has been a fan-favourite because of their light, simplistic design.
Included from Ralph Lauren's minimal creations is the Women's Polo Lightweight Jersey Dress, a great choice of casual wear that can be worn on both high streets and parties.
#4 — Superdry – Rainbow Tape Sweat Dress
Next is Superdry, a unique clothing store that provides a hybrid of Americana and Japanese designs. Although Superdry uses Japanese/Americana style, it is a proud product of the UK's very own Cheltenham town back in 1985 when it was first named "Cult Clothing".
One of the Cult Clothing founders Julian Dunkerton opened the first Superdry store with James Holder who at that time was managing Bench, a streetwear branch.
From there, the Superdry clothing expanded on the UK fashion market, beginning a new, unique era of style.
Some of the famous celebrities that collaborated with Superdry were American Actor Idris Elba and football player David Beckham.
One of Superdry's creations is the Rainbow Tape Sweat Dress, a plain white hoodie with minimal rainbow patterns and Japanese characters to spice up the contemporary design.
#5 — ROMWE – Blouse
Like Amazon, ROMWE is an international online selling platform, but like FOREVER 21 provides "fast fashion", a marketing strategy in which a company produces affordable clothing to the market to catch up with the latest fashion trends. And although ROMWE hauls sales in the blink of an eye, the fashion brand still stands on its quality and integrity.
ROMWE doesn't have a definitive headquarters and all the fashion lovers know is that ROMWE has several websites located in China, Dubai, Belgium, New Jersey, and California.
In 2018, ROMWE opened new markets in the UK and this added to the people's shop list, mostly to teenagers.
The mystery of ROMWE is quite intriguing and adds thrill to online customers.
One of ROMWE's popular pieces is the Women's Cold Shoulder Bell Long Sleeve Embroidered Casual Top Blouse
RELATED: Popular Teenage Fashion Trends 2020
#6 — Boohoo – Flute Sleeve Strip Dress
Another online selling platform that boomed in the UK over the past few years is the Boohoo, which markets fashion clothing especially to women at 16-30 years of age.
Boohoo was founded in 2006, located at Dale Street, Manchester. Boohoo is the first choice of UK teenagers when it comes to purchasing a trending fashion clothing.
The clothing brand started pretty strong, and since 2014 they traded to over 100 countries.
Throughout the years of success, Boohoo acquired several clothing lines such as Nasty Gal, PrettyLittleThing, and MissPap, which also aims shoppers at teens to mid-20s of age.
One of Boohoo's originals is Women's Flute Sleeve Strip Dress, which is best worn on hight streets and late-night parties.
#7 — Topshop – Wrap Front Bodysuit White
Topshop is an international fashion house based in London that retails shoes, make-up and accessories and of course clothing. Topshop was founded in 1964 as a youth fashion store.
Though several issues came up with Topshop's road to glory, the brand stood still and kept what they've been wanting to achieve, which is to produce fashionable clothing lines for the teenage.
Today, Topshop has over 500 shops worldwide, 300 of which are scattered in British countries, making it one of the best teenage clothing brands in the UK.
Topshop's Wrap Front Bodysuit is a popular white top bodysuit perfect for casual streetwear and late-night parties. Partner the Wrap Front Bodysuit with ravishing pants or shorts, then you are good to go.
#8 — New Look – Pilates Pancakes Prosecco Sweatshirt Medium Gray
New Look is a kind of shop that you'll see on British high streets. The clothing brand retails clothing for men, women, and teens.
Founded in 1969 in Taunton, Somerset, New Look clothing brand has since invaded fashion capitals such as France, Belgium, Ireland, UAE, Poland, Romania, South Korea, Germany, Saudi Arabia, China, and United States. This resulted in over 900 stores internationally.
New Look specializes in formal and casual wears, and one of the pieces that you might like from their collection is Women's Sweat Jumper, a simple but aesthetic sweatshirt with open shoulders, printed with pancakes, pilates, and prosecco – a good way to celebrate youth.
#9 — Zara – Tabbed Sleeve Banded Collar in Mustard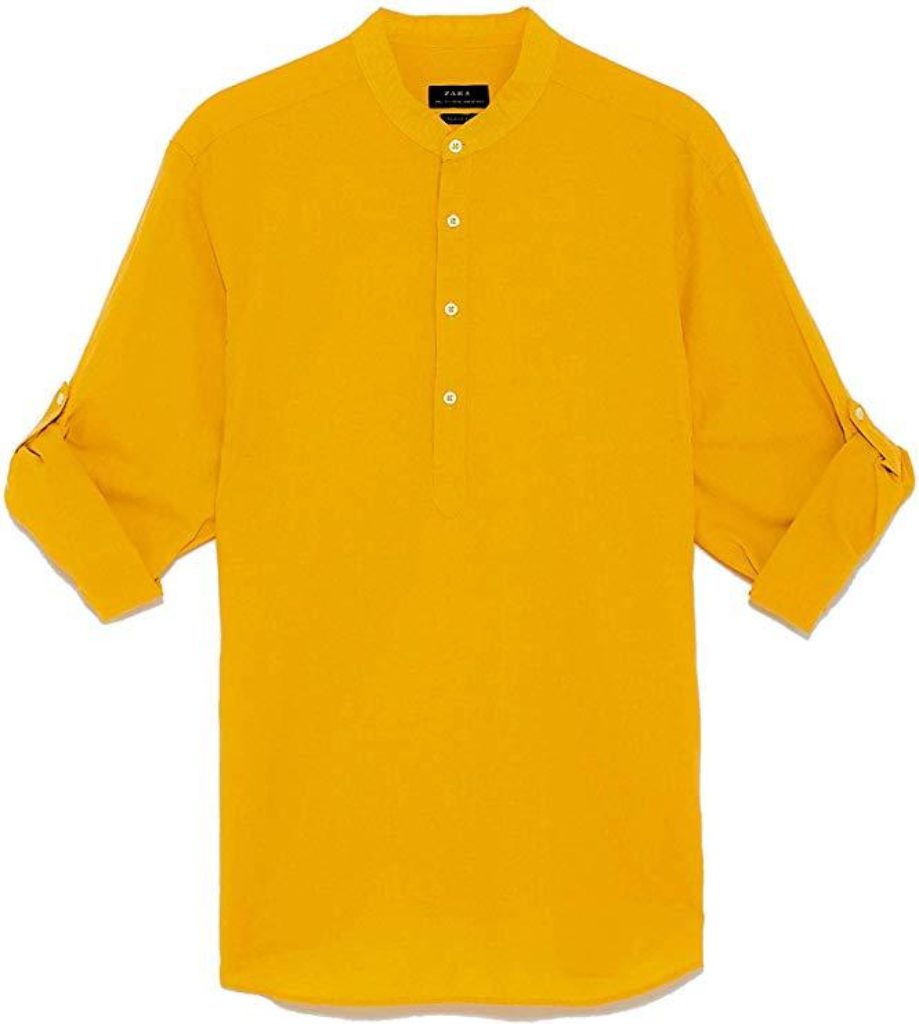 Zara is a clothing brand based in Spain and was distributing classy fast fashion since 1975. The fashion store not only focuses on clothing, but also shoes, perfumes, and accessories. It's one of the Best Teenage Clothing Brands in the UK 2020.
Zara expanded its business abroad with over 10000 stores located worldwide including the UK.
The fashion line is pretty famous, as it was the first-ever to promote fast fashion in the market, even though several fashion brands have already decided to go through its hard fashion culture.
Zara still maintains its title as the number 1 fast-fashion company, and people are not stopping on shopping from them.
One of Zara's basic but alluring piece of clothing is the Tabbed Sleeve Banded Collar in Mustard, a relaxed fit long sleeve collared shirt in mustard yellow perfect for a corporate ensemble or even at a high-street stroll.
#10 — SHEIN – SheIn Women's Crochet Pom-pom Sheer Lace Bell Sleeve Dress
Last on our list is SHEIN, a multinational online fashion platform that retails trending styles to women and teenagers. Like other online selling platforms, SHEIN has multiple locations worldwide, and ships internationally.
The fashion brand sells to over 220 countries around the globe.
And although SHEIN was founded in 2008, the platform had already reinforced their standing on the market.
The good thing about SHEIN is that it isn't a competitive business. Their top priority is quality over quantity – to provide graceful fashion to their patrons.
SHEIN's humble but gorgeous SheIn Women's Crochet Pom-pom Sheer Lace Bell-Sleeve Dress, a relaxing dress with crochet lace and a pretty design is best worn at casual events.
#11 — Dorothy Perkins – Women's Billi and Blossom Lace Shift Dress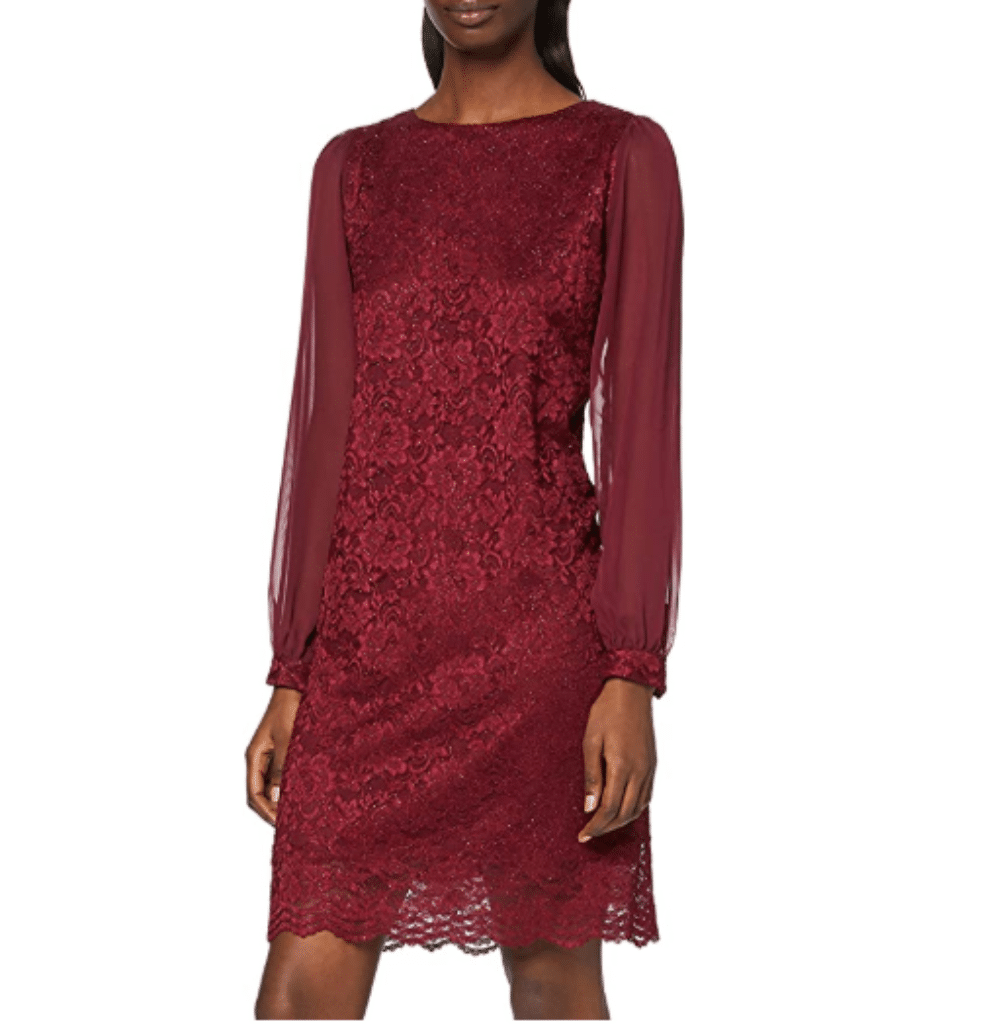 Dorothy Perkins is a global brand based out of the UK. This top budget brand was initially launched in 1909 under the name "H.P. Newman" but was eventually changed to Dorothy Perkins. It's one of the Best Teenage Clothing Brands in the UK 2020.
Primarily specialising in nightwear and lingerie, this clothing brand has grown into a behemoth that caters to women of all ages. This isn't really that surprising as the company had almost a century of innovation behind them.
Now, Dorothy Perkins has a versatile collection of clothing ranging from casual 20 quid tops to elegant and classy dresses.
One of the best pieces from Dorothy Perkins that's trending right now is the Women's Billi and Blossom Lace Shift Dress. At 40 pounds not only is it extremely affordable but it is also quite fabulous and best of all machine washable.
#12 — Nasty Gal – Womens Ladies Skull Aztec Print Cardigan
Although Nasty Girl is an American brand it's extremely popular in the UK. This brand initially specialized in a modern-vintage fusion sort of clothing. However, over the years they expanded their clothing line to form an identity around the concept of "Girl in Progress".
Nasty Girl was founded by Sophia Amoruso in 2006 when she was working for the Academy of Art University. After growing the business for over a decade, Nasty Girl was eventually acquired by popular clothing company Boohoo.
This clothing brand specializes in fashion for young women and was crowned fastest-growing retailer in 2012.
The Womens Ladies Skull Aztec Print Cardigan is an excellent quality cardigan from Nasty Girl. It's a super popular piece that has been trending due to its rebellious skull prints.
What are the best teenage clothing stores?
Offline H&M, New Look and Forever 21 dominate the market. They are very popular brands that have teenager as their major demographic.
Teen still go to these store even with the trend shifting to online.
although these stores have a decent online presence there are a few other players who are really good such as Missguided, ROMWE and of course Zara. Check out our list of the Best Teenage Clothing Brands in the UK 2020
What clothing brands are trending?
In general brands like Nike, Adidas, Topman, Harris Wharf London are really trending.
But brands like Misguided, ROMWE and New look are right on their tail and are currently some of the few Best Teenage Clothing Brands in the UK 2020.
Also Read: