When I think of Knitwear and the UK, the first thing that comes to my mind is Elite British Gentlemen wearing knitted sweaters sipping on a cup of tea. I wonder if there is any demand for British knitwear in today's day and age.
In my quest to understand more about the fabric and how it actually feels, I checked some of the top British knitwear brands that are currently being sold in the UK. I was pleasantly surprised how so many brands still exist and they take their job pretty seriously.
A proper knitted sweater or a cardigan can make a style statement even today. The designs have also evolved from back then and most of them look really modern while retaining the cozy feel they always had.
After reviewing over 100 different British knitwear brands, based on various factors such as material, design, style, price and so on, my team at Discount-Age managed to zero in on the following 7 brands. These brands make some of the best knitwear that you can buy online and not only are they cozy, but they fit really well.
Here are the top 7 British knitwear brands.
Harley of Scotland
Paul James Knitwear
British Christmas Jumpers
Lyle and Scott
Charles Kirk
Johnston's Of Elgin
Pringle of Scotland
Recommended Read: Top UK Clothing Manufacturers
7 Top British Knitwear Brands
If you are looking for classic patterns and colors or a knitted V neck, crew neck, polo or a soft collar, you will love the list I have put together for you. I want you all to enjoy the wool and the way British knitwear feels.
Let's get going, shall we?
Harley of Scotland
The brand on top of my list today is Harley of Scotland. It is recognized across the world for producing excellent British Knitwear from decades.
They knit technology and the highest quality yarns they use is unmatched by any brand and showcases true Scottish production values. What you get as a result of this is quality and meticulous attention to detail that is truly world-class.
Why you should get this?
The Harley Ladies Shetland Crew Neck Pullover featured here is made of 100% Shetland wool.
The long sleeve gives it a classic yet modern look
It is made in Scotland
It is available in many colors. You can check out the range on Amazon UK
It is best to hand wash in Luke warm water so your Harley of Scotland pullover stays snug for a long time.
Paul James Knitwear
Paul James in next on my list of top British Knitwear for making stylish, functional garments from the finest yarns from around the world. It is a Leicestershire based brand known for its elegant British knitwear.
The knitwear from Paul James has been serving me well for over a year as they are made to last even with regular use. The jumper I have featured here is available is 12 colors.
Why you should get this?
This fashionable jumper is made from 100% breathable cotton and can be worn across seasons
Available in many different pastel shades, there is a color for every occasion
You must wear it to feel the soft and lightweight material. Once you wear it your are bound to buy a few for your wardrobe
The jumper can be machine washed and is available is sizes XS, Small, Medium, Large, XL and XXL
Please check and order your size as it may differ a little bit. Use the size chart so you get the perfect fit.
British Christmas Jumpers
The Christmas Jumper is a British classic all the way. It is a perfect gift or a wonderful purchase for yourself too. The range of designs are all made in the UK and you will love the fit.
The Nordic inspired Jumper from British Christmas Jumpers can be paired with a pair or jeans or formal trouser. You can even wear the jumper to a Christmas party at office without thinking twice.
What you should get this?
Made from 100% acrylic, this crew neck is a fashion statement by itself
It is machine washable and comes in regular fit with long sleeve
The design featured here is a stag fair-isle so can match the yuletide spirit
It is available in sizes S to XXL
The price range is between £24.10 – £35.52 which is a steal for the quality they offer
This design is only available in black
Lyle and Scott
The company was founded in 1874 and they started making underwear which were made of wool. If you remember Ronnie Corbett, the classic entertainer, you will remember him wearing a Lyle & Scott v-neck sweater.
They started making knitwear and found fans in the likes of Golf legends, Tony Jacklin and Greg Norman. It is a perfect for a game of golf as it is made from 100% cotton that is comfortable, durable and cozy. The little golden logo of the brand has a nice casual appeal to it.
What you should get this?
It is a modern men's classic crew neck sweatshirt that is made for ultimate comfort
It features a ribbed crew neckline which is stylish to look at with the iconic eagle at the chest
You can pair it with denims for a relaxed weekend in town or wear it for a idyllic golf game
A little care while washing it will go a long way in keeping your purchase looking its best.
Charles Kirk
This old-school jumper from Charles Kirk is what you need for a lazy afternoon at the park. It is made in UK at the Charles Kirk factory in Worthing, West Sussex.
The fit is what I loved most and you have the choice of customizing the standard style to produce a unique personalized garment. It is available in black and deep mauve color which is perfect for any occasion.
What you should get this?
The knitted fabric is soft and snug as it is made from 50% Acrylic and 50% cotton
The fit can be customized which is an added bonus
This classic jumper holds its shape well even after several washes
The style is called Cool flow V neck which fits you to a T.
Johnston's Of Elgin
This legendary brand founded in 1797, the Johnstons of Elgin knitwear was manufactured in their knitting mill in Hawich. The craftsmen are highly skilled designers who work at creating woolen masterpieces.
The scarf featured here is made from the finish cashmere and is woven to perfection to protect you from the harsh English winter.
What you should get this?
Made from sumptuous 100% cashmere, it is ideal gift for someone you love
It is extremely soft, luxurious and elegant to look at
You can wear this unisex as causal wear or with a suit for formal occasions
The scarves are available in 10 warm colors to match your style
Pringle of Scotland
This odd sounding brand which resembles a snack brand is named after its founder, Robert Pringle who founded Pringle of Scotland in the year 1815.
If you are in for some trivia, it is Mr. Pringle who coined the term "Knitwear" for his own clothing line. The company under him were pioneers who used cashmere in sweaters and made the first cardigans in Scotland.
Featured here is the 3 pair pack of knitted men's cotton socks with classic pattern and the Pringle logo.
What you should get this?
The legacy behind knitwear and the founder Mr. Pringle.
The socks are best suited for a game of golf with this classic pattern and Pringle signature embroidery
It is designed for comfort and durability with 78% Cotton, 18% Polyamide, 4% Elastane
These socks are reinforced at heel and toe for everyday use
Can be machine washed
A few friends complained about this product as it is not 100% cotton
Takeaway
The top British Knitwear is a an acquired taste. You will start falling it love with these pieces as you keep using it. I am speaking out of personal experience. The texture of wool will grow on you as you use it regularly. The inter-meshing of wool and the way it is crafted is indeed commendable.
I wanted to find out more about what the whole hue and cry was about but have become a fan of this work. I hope you find a perfect sweater or scarf and recognize the hard work that goes behind creating these British classics.
Also Read: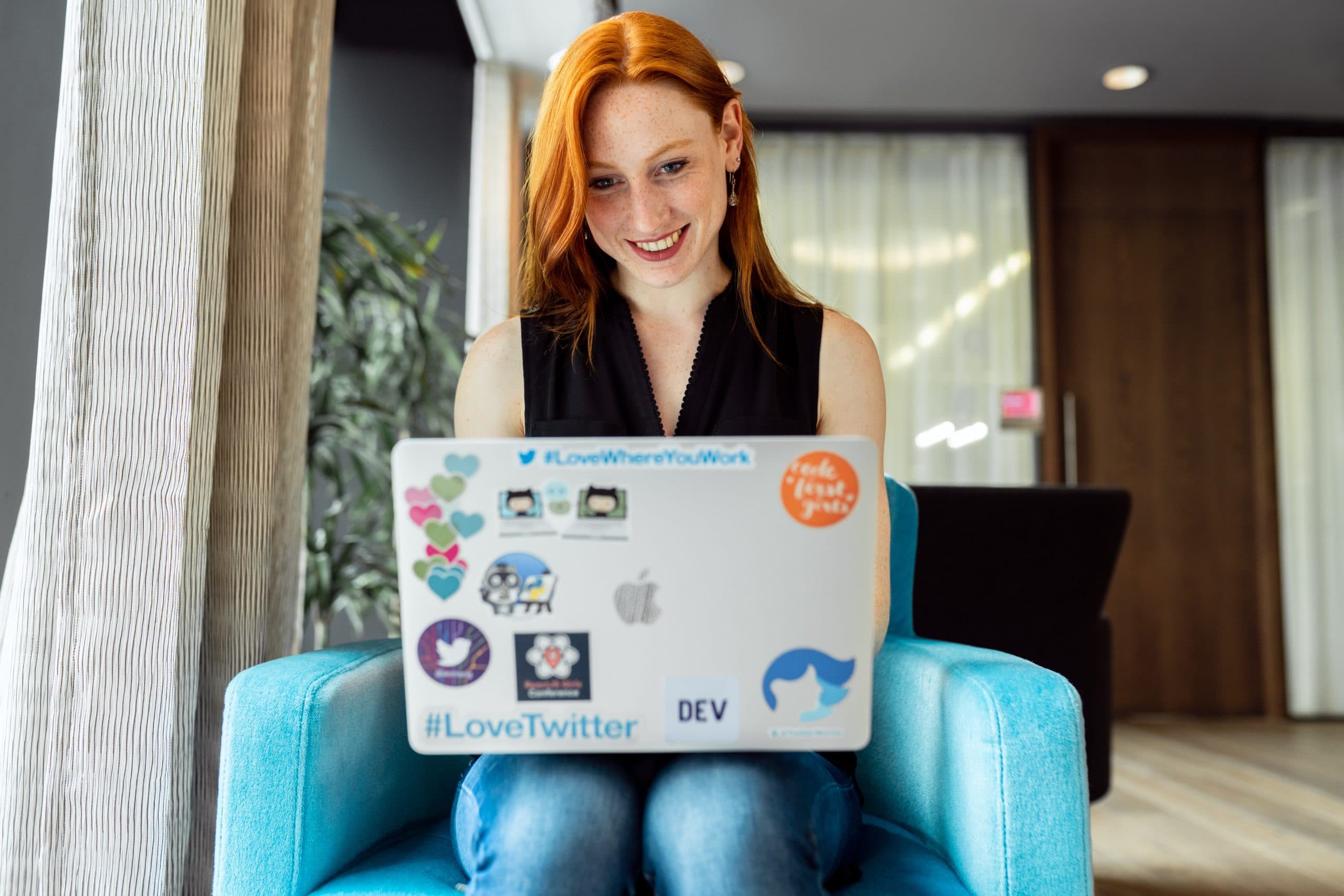 Joanna is a writer, poet, stand-up comedian and holds two master's in arts and history. She founded Discount-age with the intention of providing her readers with solutions to everyday household problems. During her free time, Joanna loves cooking but usually ends up ordering in.