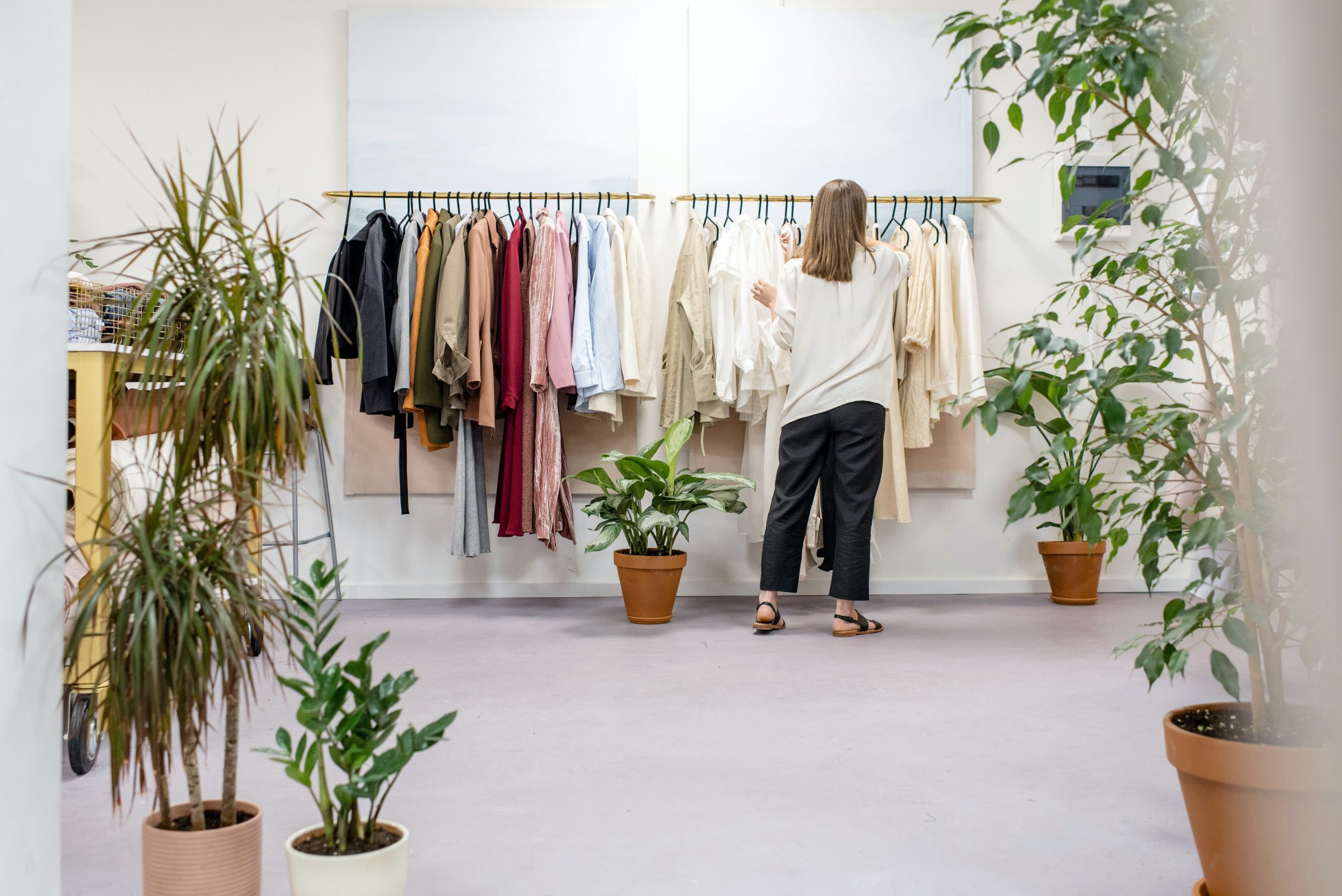 We all want to look great and get the best-looking clothes out there but it hard when you're on a budget. It's a waste of money to go to a physical store to buy clothes. Why? Check out our list on Where to Buy Cheap Clothes Online in the UK for all the details.
Discounts in the form of codes and coupons. You have tons of ways to save money by purchasing clothes online. In fact, you'll find some of the best clothing brands that only exclusively online.
Regardless of whether you're strapped for money or If you really want to save up and go a shopping spree, it always makes sense to buy stuff online.
Where to Buy Cheap Clothes Online in the UK — Quick Summary
Which is the cheapest clothing website in the UK?
I've shopped from many websites in the UK but Boohoo is the cheapest clothing website in the UK because of its prices, variety and quality of the products. 
Boohoo is one of the top UK clothing brands founded in 2006 that has everything from clothes, footwear, accessories. Boohoo also has a great line of skincare as well as makeup products. This company also owns brands like PrettyLittleThing as well as Nasty Gal.
Where to Buy Cheap Clothes Online in the UK
One of the things that you should consider when you are looking for affordable clothing is to find the right place to buy from first.
Checking catalogues in clothing website can be a big help to minimize the hassle of shopping in a physical store. Not only that, it is more convenient for you, but it also saves up effort, time, and money.
Another thing that you must consider when buying clothes is finding the best and affordable clothing websites that offer quality products on a discount.
#1 — ASOS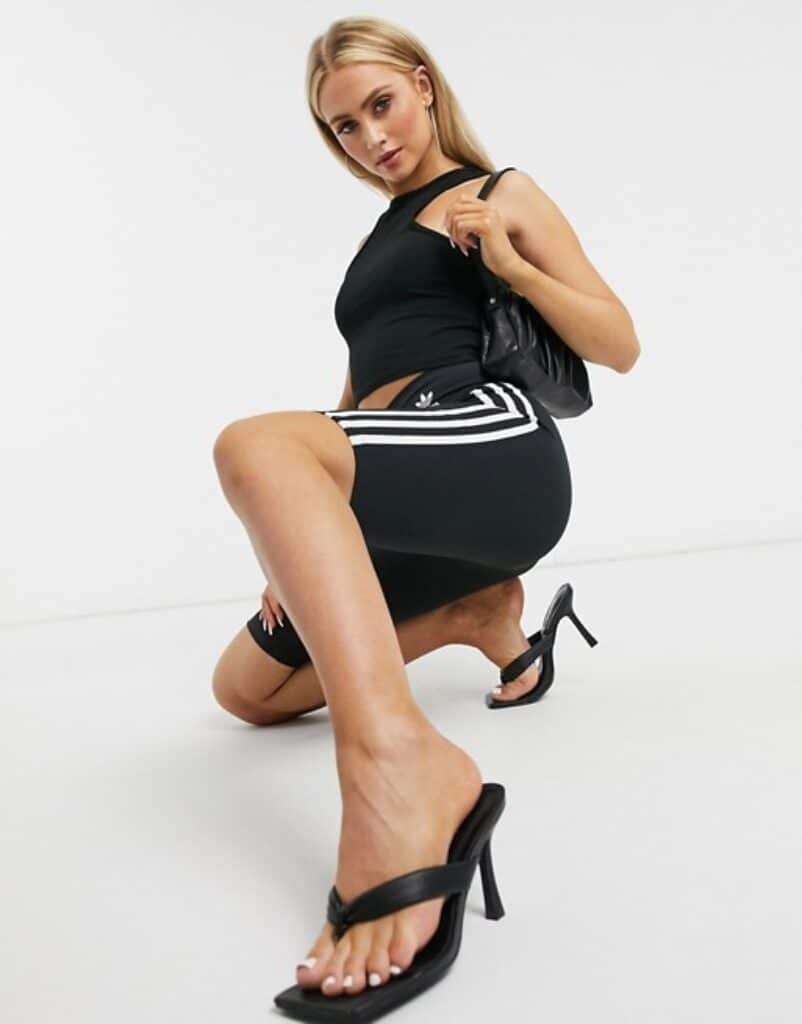 ASOS is a popular British online fashion and cosmetic retailer which was founded in London in 2000. This clothing website is primarily targeted at young adults and sells over 850 brands in addition to their own range of clothing. It's also one of the Cheapest Clothing Websites UK.
This popular brand is an acronym that stands for AsSeenOnScreen. In the early 2000s, ASOS sold clothing imitations from movies and TV shows. The Acronym isn't commonly used these days as ASOS has grown in a big brand that sells more than just pop culture fashion.
In fact, ASOS has become a behemoth company with a net worth of 2.5 billion pounds with 4000 employees. They also ship to all 196 countries from their fulfilment centres that are located in the UK, US, and EU.
ASOS is one of the best websites to find those hidden gems that you've been looking for. The ASOS Marketplace is made up of a bunch of smaller boutiques that range from indie and vitange brands to fashion brands that are eclectic.
#2 — I Saw It First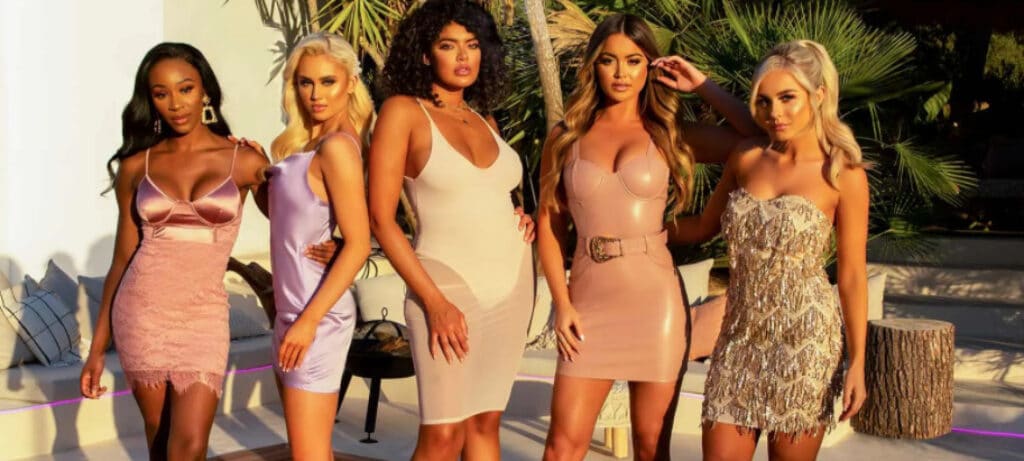 I Saw It First is a new site that just popped up in 2017 and amazing has managed to take over the UK market in just under three years. They've branded themselves as a one-stop-shop for the stylish and savvy, primarily catering to the female demographic that's really into fast-fashion.
With new designs being added daily and styles becoming obsolete in seconds this clothing website is definitely one of the fastest in the fast fashion niche.
While they do have an astonishing range when it comes to fashion, these beautiful clothes are actually pretty affordable.
From everything to party dresses and trendy footwear to raunchy swimwear I Saw It First caters to the millennial girl who want's to look like an Icon.
#3 — Missguided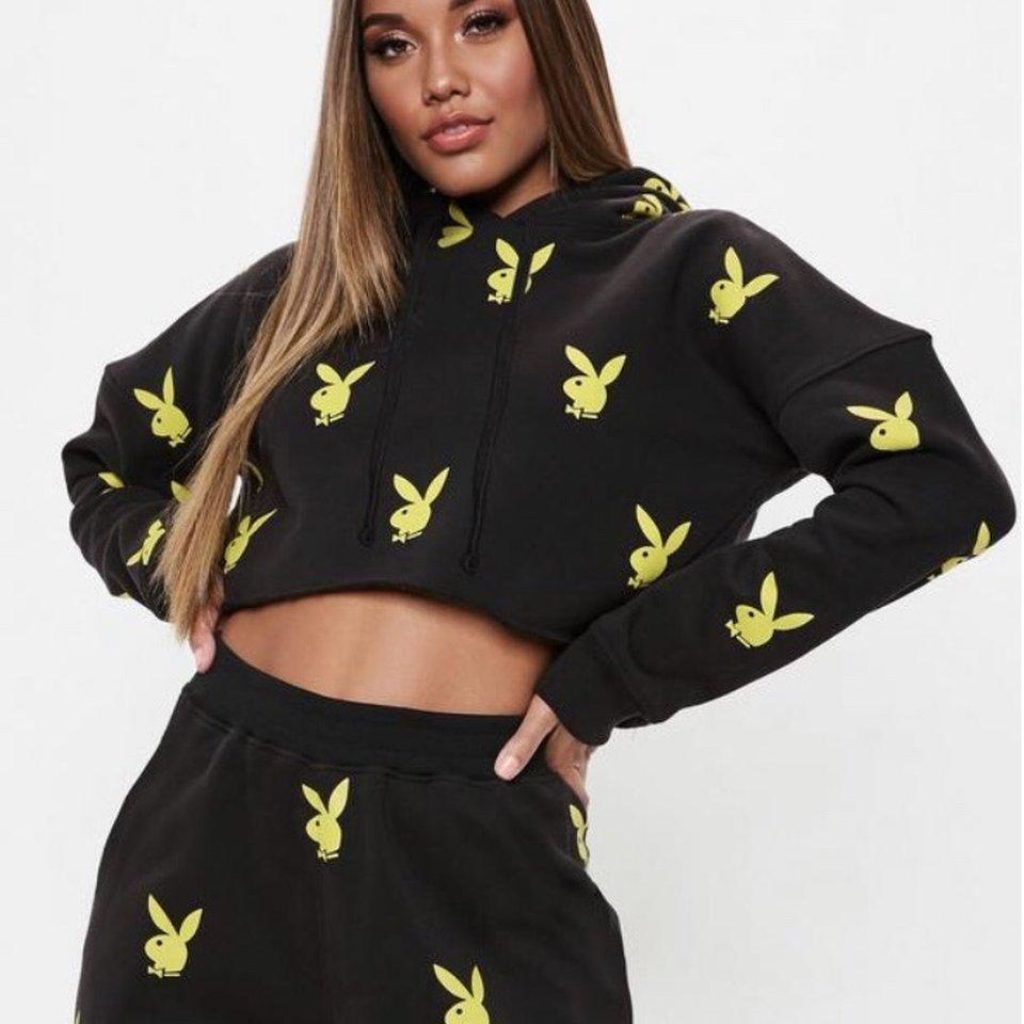 Missguided has been providing affordable fashion clothing since 2009 and has been widely known for its quality and contemporary style. It is definitely one of the cheapest clothing websites UK.
Missguided has a good taste for clothing designs, and because of this, many people find their brand a good statement to current fashion trends.
Based on Trafford Park and from some parts of the UK, Missguided established their reputation when it comes to contemporary clothing, thus expanding to a much larger market including Sweden, France, Germany, and the United States.
Among their famous creations is the Peace + Love collection which features high-end fashion style combined with the daring vibes of Playboy design.
#4 — Superdry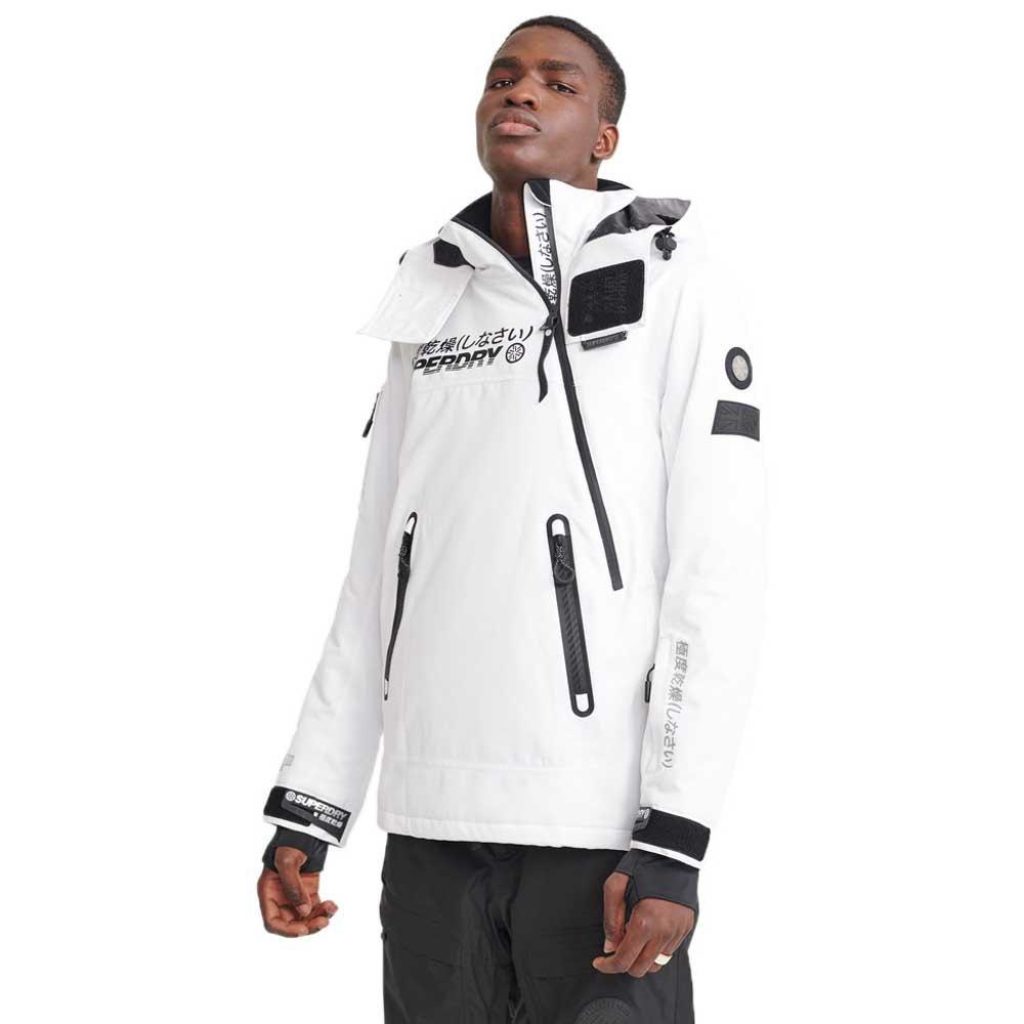 Superdry is a unique clothing website in the UK that promotes an unusual style – a combination of Americana and Japanese design. Although Superdry has hints of Asian streetwear, the cheap clothing website is actually based in the UK.
Superdry started producing futuristic clothing designs way back in 1985 in Cheltenham, England.
Since Superdry released a magnificent artwork for the fashion market, the streetwear clothing brand earned a lot of fans around the world due to their engaging designs.
Their clothing website is so prominent to the market that even stars like David Beckham and Idris Elba promote the brand.
#5 — Boohoo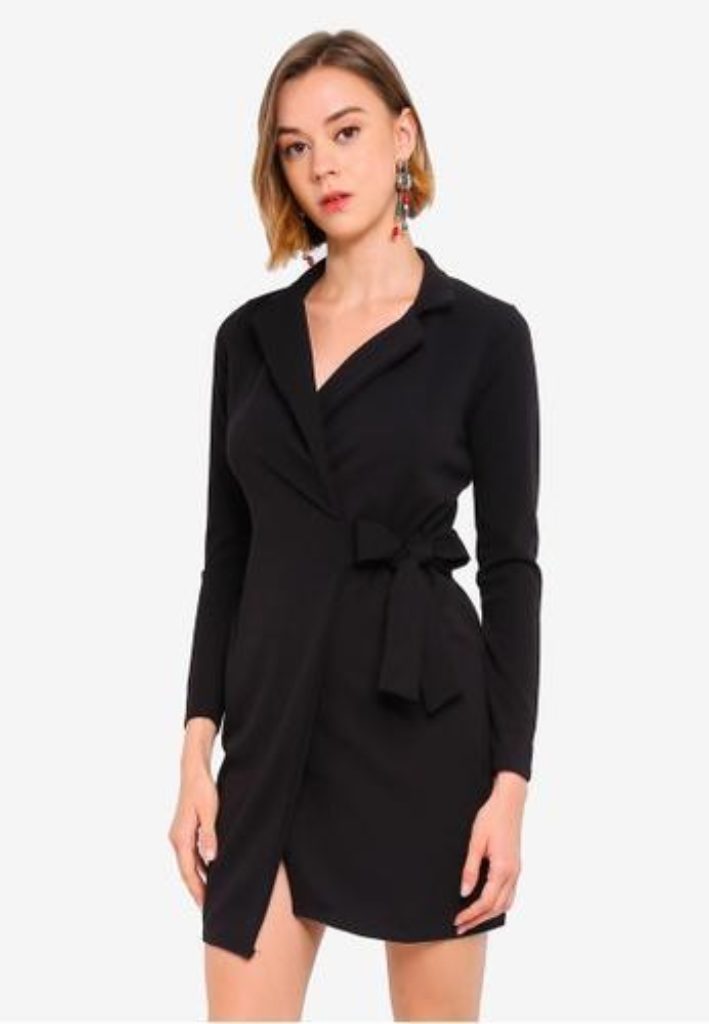 Boohoo is the go-to affordable clothing website in the UK. The brand is pretty much the Amazon of UK, complete with tops, dresses, and footwear.
It even has even a wide variety of make-up lines and other beauty products that will surely surprise you.
Although Boohoo was founded just recently in 2006 their website offers stylish, sleek and elegant designs that are sure to complete your next #OOTD.
Boohoo is a global brand that ships to over 100 countries. The cheap clothing website even acquired some of the most popular fashion brands such as PrettyLittleThing and Nasty Gal.
#6 — Zara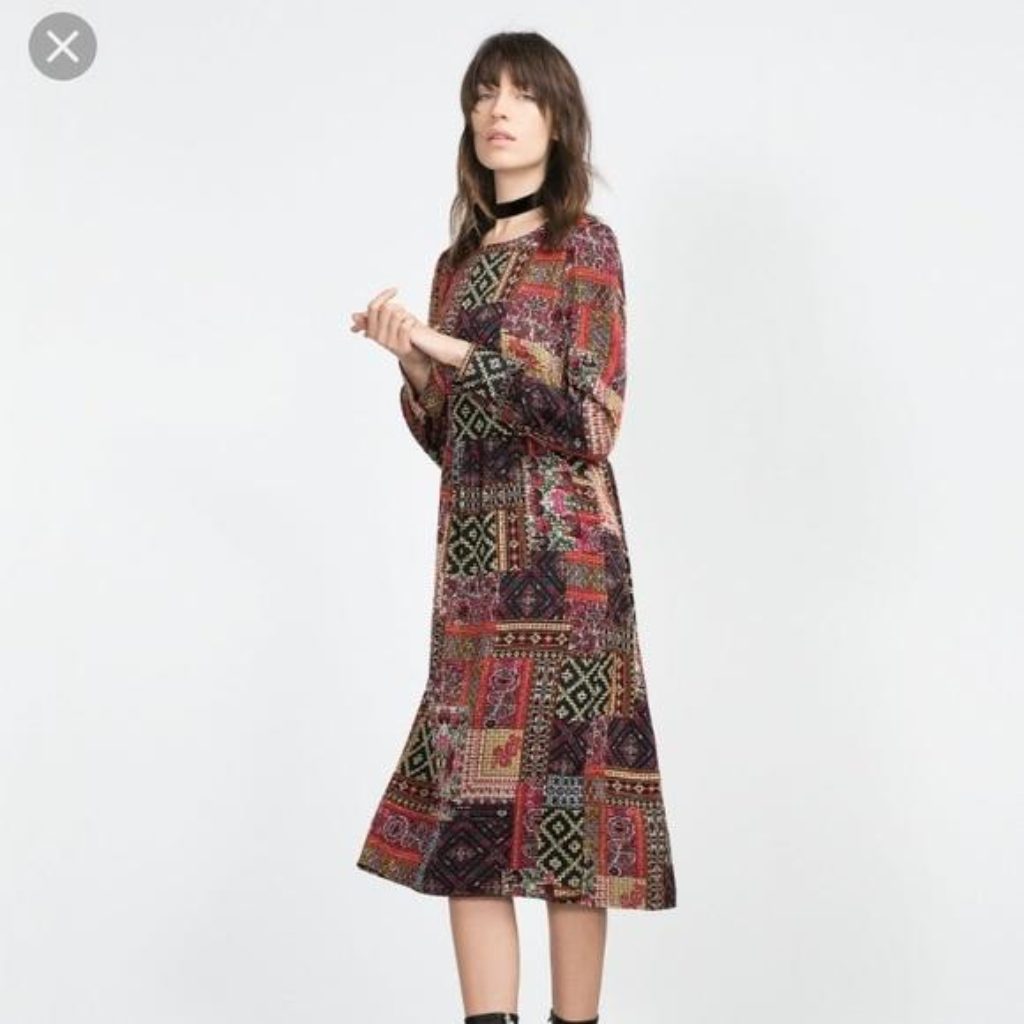 Of course, our list will not be complete without Zara. Based in Spain, Zara is famously known to distribute smashing fast fashion to the market.
Zara is a one-stop-shop of anything that you need to complete your ensemble – all from cosmetics, clothing, footwear, bags, and many more.
Their designs are inspired by runway styles priced at a more affordable price point. Established in 1975, Zara was one of the first brands to introduce fast fashion retailing to the industry.
And even though many competing brands have appeared all over the globe, Zara remains as the most budget-friendly fashion website because of the quality of products they provide partnered with good customer service and shipping experience.
#7 — River Island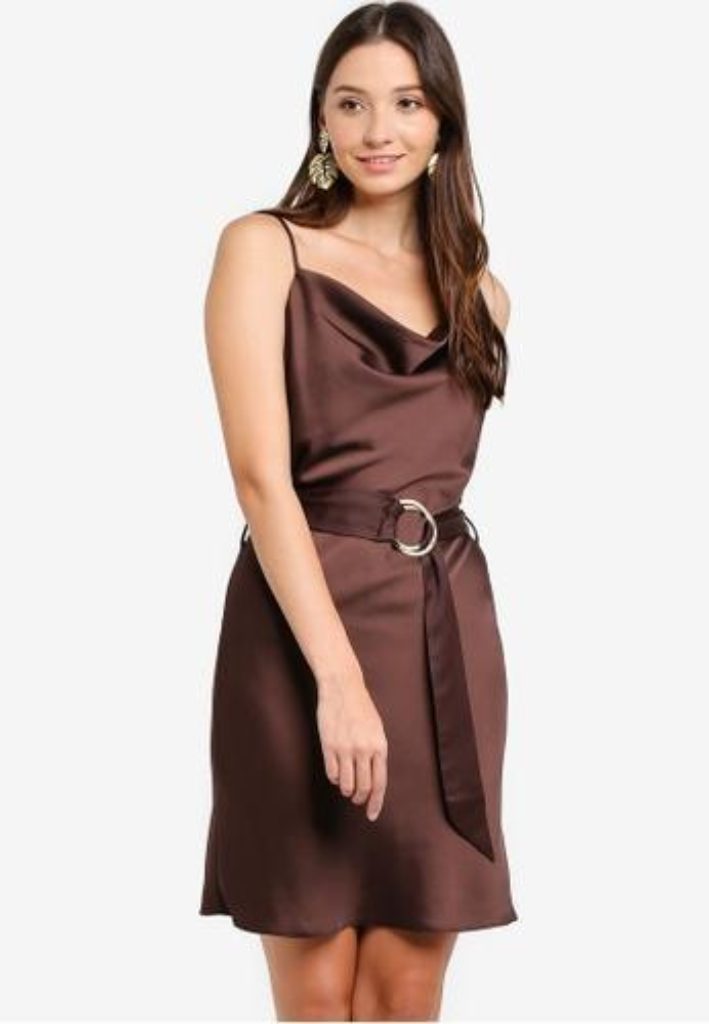 One of the pioneers of alluring fashion retailing in the UK is River Island. It started as a knitting parlour in 1948 and grew to a bigger company that we know today.
River Island expanded across the world, breaking boundaries and distributing casual fashion clothing worldwide. With over 350 physical stores globally, and ships to over 100 countries.
River Island produces original fashion clothing, all with great designs curated with modern fashion-forward designs.
Take a pick from a wide variety of womenswear, jackets, lingerie, shoes, and many more from their shops located around the world, or through their clothing website.
#8 — Nasty Gal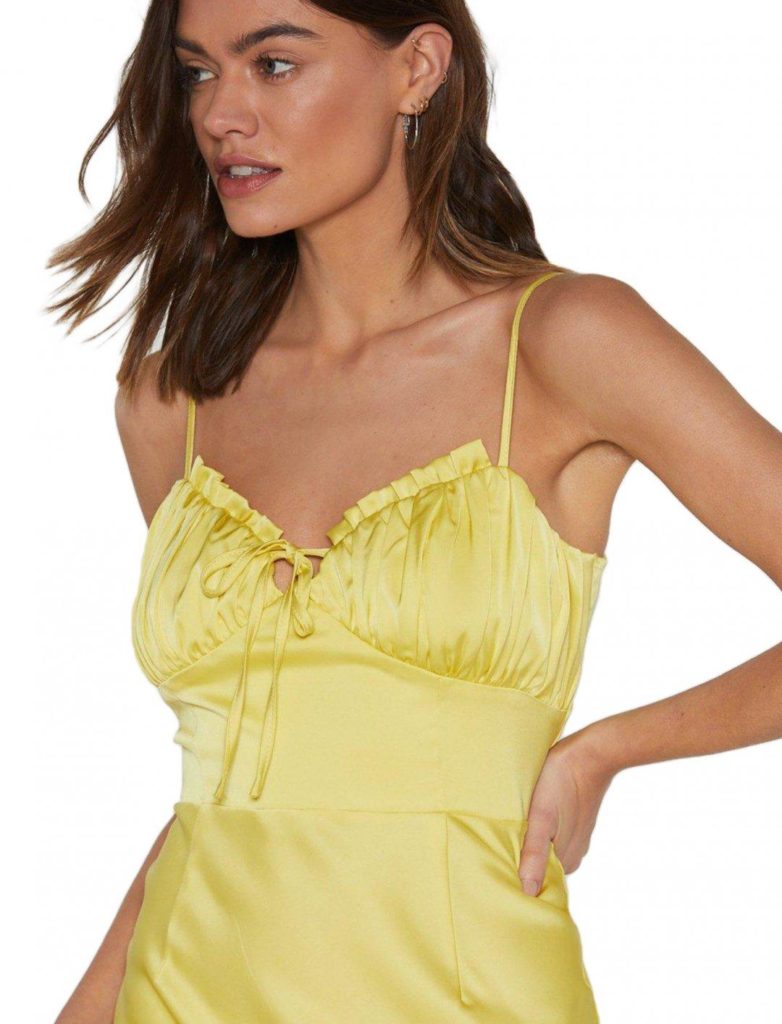 Nasty Gal is a part of the ever-growing Boohoo fashion group. It offers everything from womenswear, shoes, and accessories that are targetted mostly for teenagers.
The brand launched its first shop in London in 2017 which caught the attention of many fashion enthusiasts.
Nasty Gal was originally an online shop that uses eBay as a platform to sell old pieces of clothing. And ever since it was acquired by the Boohoo group, Nasty Girl is doing an amazing job with its affordable clothes.
#9 — New Look
If you are looking for more classy and affordable clothing online, then New Look is the best you'll find. New Look offers streetwear and casual wear perfect for a high-street stroll.
The cheap clothing website is based in Somerset way back in 1969. They helped the fashion trend in the UK to be projected not only inside the state but globally as well.
New Look is one of UK's fashion brands which silently revolutionized casual wear to what we see in shops today.
New Look might not be that famous, but they are really killing it in terms of producing mass quality apparel around the world including in big fashion capitals like UAE, China, USA, France, Germany, and South Korea. The cheap clothing website has over 900 physical stores for you to visit.
#10 — Topshop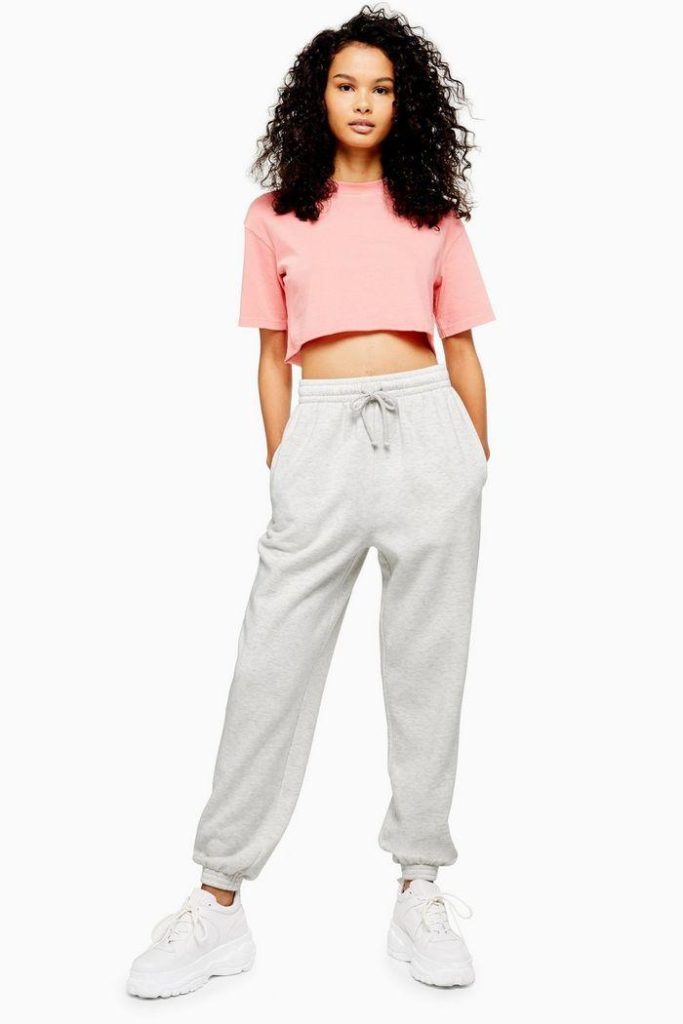 Topshop is among the cheap clothing websites you can visit to find something that will suit your style. Topshop has over 500 shops worldwide, 300 of which are in the UK alone.
Topshop is part of the Arcadia Group, a British company that handles most of the apparel shops in the UK. But despite the fact that it is considered as a high-end brand, Topshop still manages to produce cheap clothing through their website and physical stores alike.
The longer a brand is in the apparel industry, the higher the prestige it has. Since it was founded in 1964, you can certainly trust this brand to deliver quality products.
#11 — ROMWE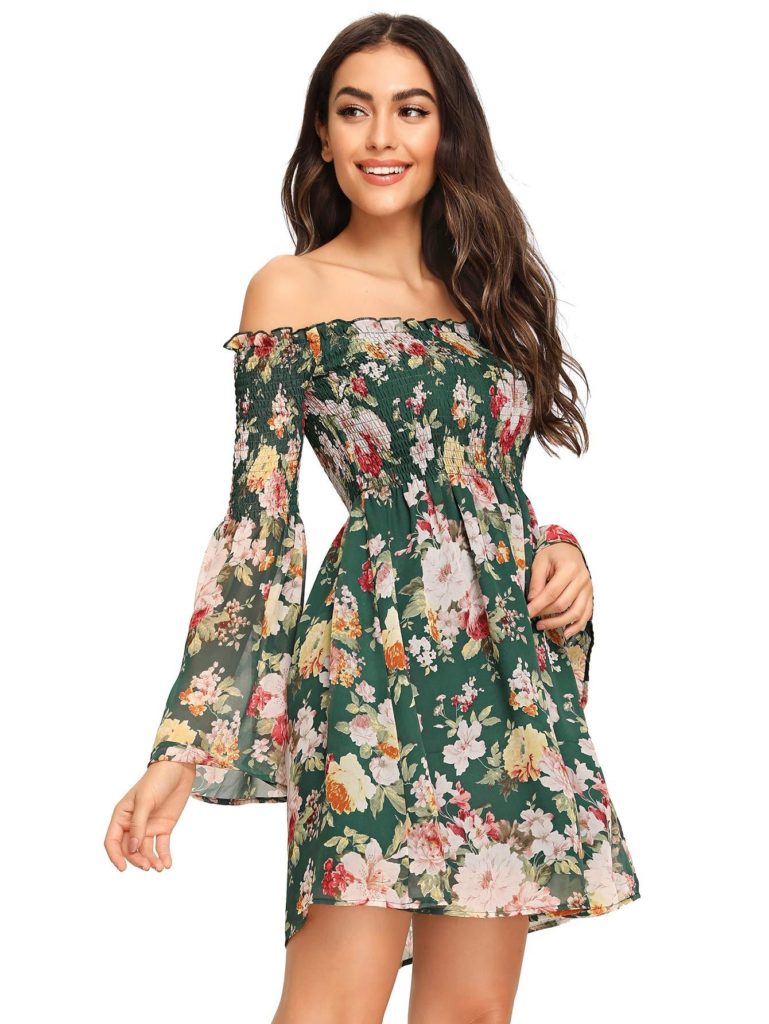 ROMWE is another more affordable clothing website that promotes fast fashion. The website is pretty good at selling affordable but lovable clothing which is in the latest trend.
Some might think that since it always catches up with the latest fashion craze, ROMWE's products might be of low quality. But in fact, the cheap clothing website did not miss out on the integrity of the apparel they distribute. Quality fashion-forward pieces propelled ROMWE to what it is today.
And if you are still in doubt, ROMWE is famous in several fashion capitals around the world such as California, Belgium, China, and Dubai. ROMWE is the place to go whenever you want to splurge your budget on something affordable but graceful.
#12 — Ralph Lauren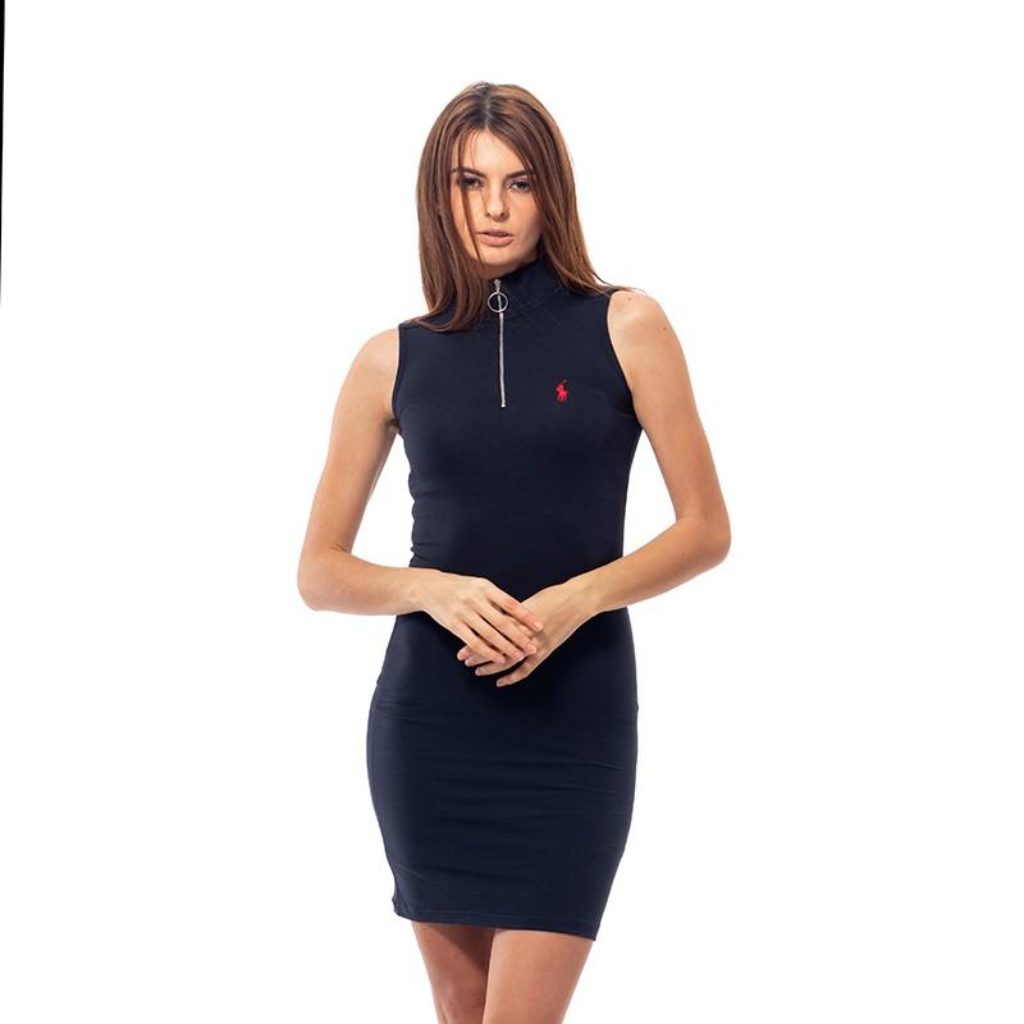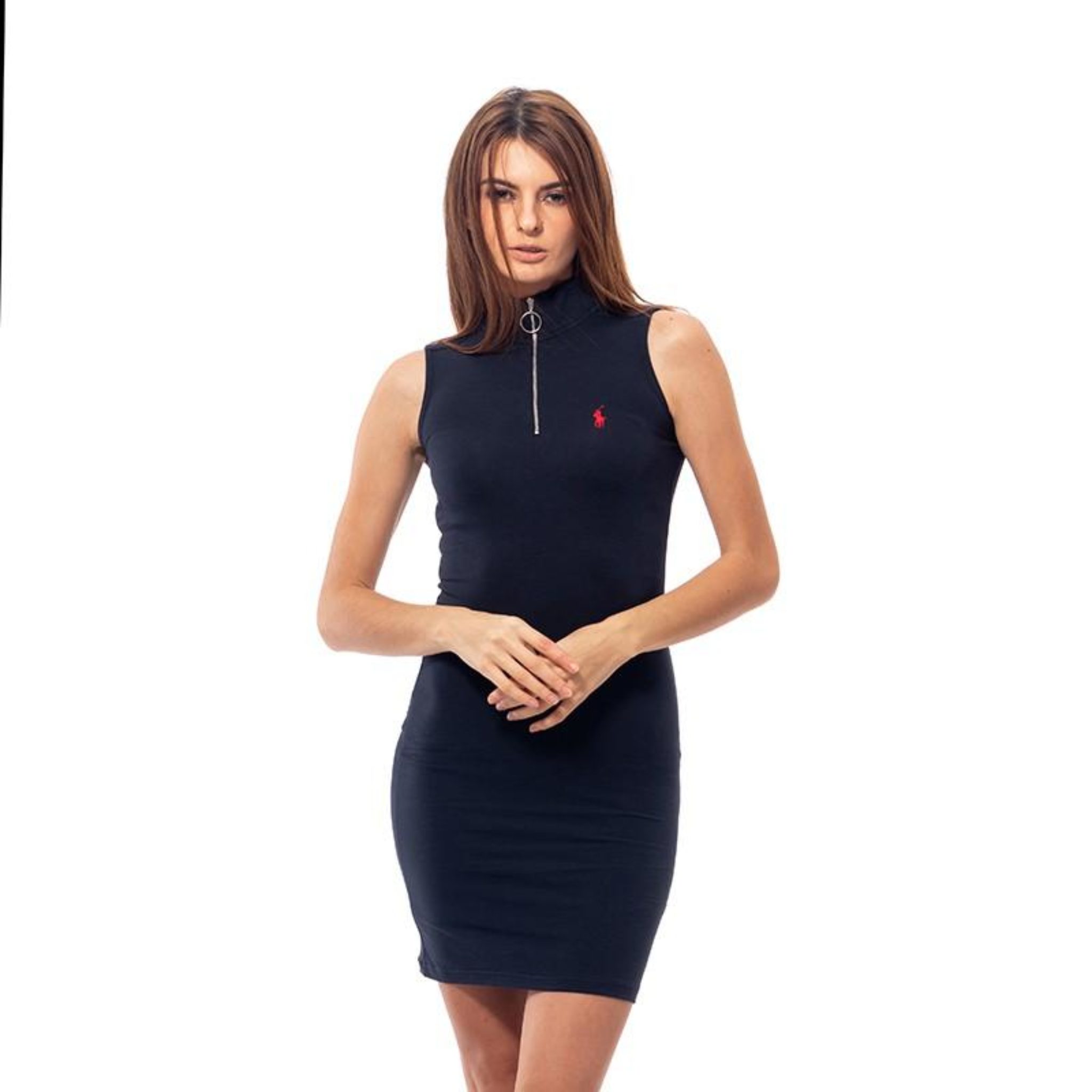 To top off the list, we'll be including Ralph Lauren. Don't be surprised if we have the most reputable and most famous brand on this list, because even though Ralph Lauren is an American clothing company, it is amazingly cheap in the UK.
Ralph Lauren is well known for its Polo line, a classic shirt with the iconic emblem.
In 1971, the Ralph Lauren fashion statement spread around the world. And to this date, the cheap clothing website still offers the classic Polo shirt along with other aesthetic apparel that can be worn casually or on a special event.
#13 — Monki
Monki started off as a storytelling clothing brand in 2006 in Sweden before it was eventually acquired by H&M. Now, with H&M's marketing and distribution, this brand has a presence in 24 markets with around 120 stores. Additionally, they are known to ship internationally. Most importantly, they price their products at low prices to stay competitive. It's one of the most affordable clothing websites in the UK.
Monki's products are targeted towards young women who want to voice out their opinions and have a unique style. The brand helps young women empower themselves by helping them feel comfortable and good about themselves through the brand's products.
This brand has a unique style that fuses the Scandanavian cool style with fashion from the streets. It is currently one of the best clothing brands in the UK due to its fun and friendly image.
#14 — Urban Outfitters
Urban Outfitters is one of the cheapest websites to buy clothes in the UK. This website is for everyone who loves to wear quirky clothes and fancy outfits.
Urban Outfitters have recently expanded their collection but their menswear, womenswear and accessories remain their most popular offerings.
They have free delivery over 30 pounds as well as free return policies.
Urban Outfitters should definitely be your pick if you like your outfits to be a little quirky and out-of the box fashion.
#15 — PrettyLittleThing
PrettyLittleThing is one of the best UK-based clothing websites for 16-35 year old women into fashion and lifestyle. This brand is a sub brand of the very famous Boohoo.
PLT has everything from partywear to loungewear plus accessories at a very affordable price range.
This website has almost 100 different items dropping in everyday. The website has free returns as well as student discounts.
PrettyLittleThing is a sub brand of Boohoo and has amazing clothes dropping in everyday. Check the website out for budget buys.
#16 — Very.co.uk
Very.co.uk is an online retail store in the UK that is really famous for clothing especially, womenswear.
You can get workout gears, loungewear, partywear, accessories, bags, footwear and a lot more on this site.
The website has free delivery and free return policies. They also have to buy now and pay later options.
Very.co.uk is an amazing option for cheap clothing websites in the UK as they have buy now pay later options.
#17 — MISSPAP
Misspap is inspired by catwalk, street styles and famous celebrities trends. This website is a one stop shop for all things fashion at very little price.
Misspap was founded in 2013 and is known for its best collection of womenswear from loungewear to party wear.
The clothes in this store are super aesthetic and follow all the new trends in the market.
MISSPAP is perfect for people who are into trends and fashion lifestyle with limited pocket budget.
#18 — Shein
Shein is a fast fashion online clothing website in the UK and all over the world. It's one of my personal favourite clothing websites for their cheap clothing options and getting the most fashionable outfits.
Although they're based out in Hongkong they have fast shipping.
It's extremely affordable and you can find all the trendy and fashionable clothing, apparel and accessories on this clothing website.
Shein has great clothing options for all sizes from petite to plus size.
It has seasonal sales and shipping fees are minimal.
Which website is known for cheap clothes in the UK?
Some of the most well-known websites for cheap clothes in the UK are:
ASOS
Boohoo
Pretty Little Thing
Very.co.uk
Missguided
Romwe
Superdry
Monki
Urban Outfitters
How can I get a lot of clothes for cheap in UK?
Here are a few tips and tricks to get a lot of clothes for cheap:
Applying coupons: coupons are the best way to buy a lot of clothes cheaper as there are websites that have coupons on buying more than clothes for more than 40-50 euros. You can also look out for coupons so that you can get your clothes at a cheaper price.
Shop at the right time: Shopping at the right time is simple as you should only shop during sale season for getting a lot of clothes at a cheaper price. Some clothing websites run upto 70% off during the sale season.
Shop from cashback sites: Watch out for sites that offer cash back on paying from e-wallets. This can save you a lot of money.
Subscribe to store email: All you need to do is enter your email on the pop up where they ask for your email for alerts. This will keep you in the loop of the websites and you can know all about the store's collection, sales, flash alerts etc. on the email itself.
Where can I buy cheap clothes online in the UK?
There are a lot of clothing websites in the UK that sell clothes at a very reasonable price. The quality of the clothes from these stores are, however, top notch. Some of these websites are Boohoo, Urban Outfitters, Nasty Gal, Asos etc. 
What is the cheapest site to buy clothes online in UK?
Boohoo is the cheapest place to buy clothes online. The website sells a lot of clothes from loungewear to party wear, accessories, bags and shoes. This website has a good collection of beauty products as well. 
What are the cheapest UK clothing online brands?
UK clothing websites Like Missguided and Boohoo are perfect if you have a tight budget, or just want to splurge on clothing responsibly. Most of the iconic brands in the apparel industry were born and established in the UK and this is a great reason why you can afford the clothes that you love
How can I get cheap clothes in the UK?
Shop from websites that have cheap clothing options like Boohoo, Misguided, Pretty Little Thing, Shein, Asos etc. Look for the offers and sales and apply coupons (if available) while checking out your cart. 
Also Read: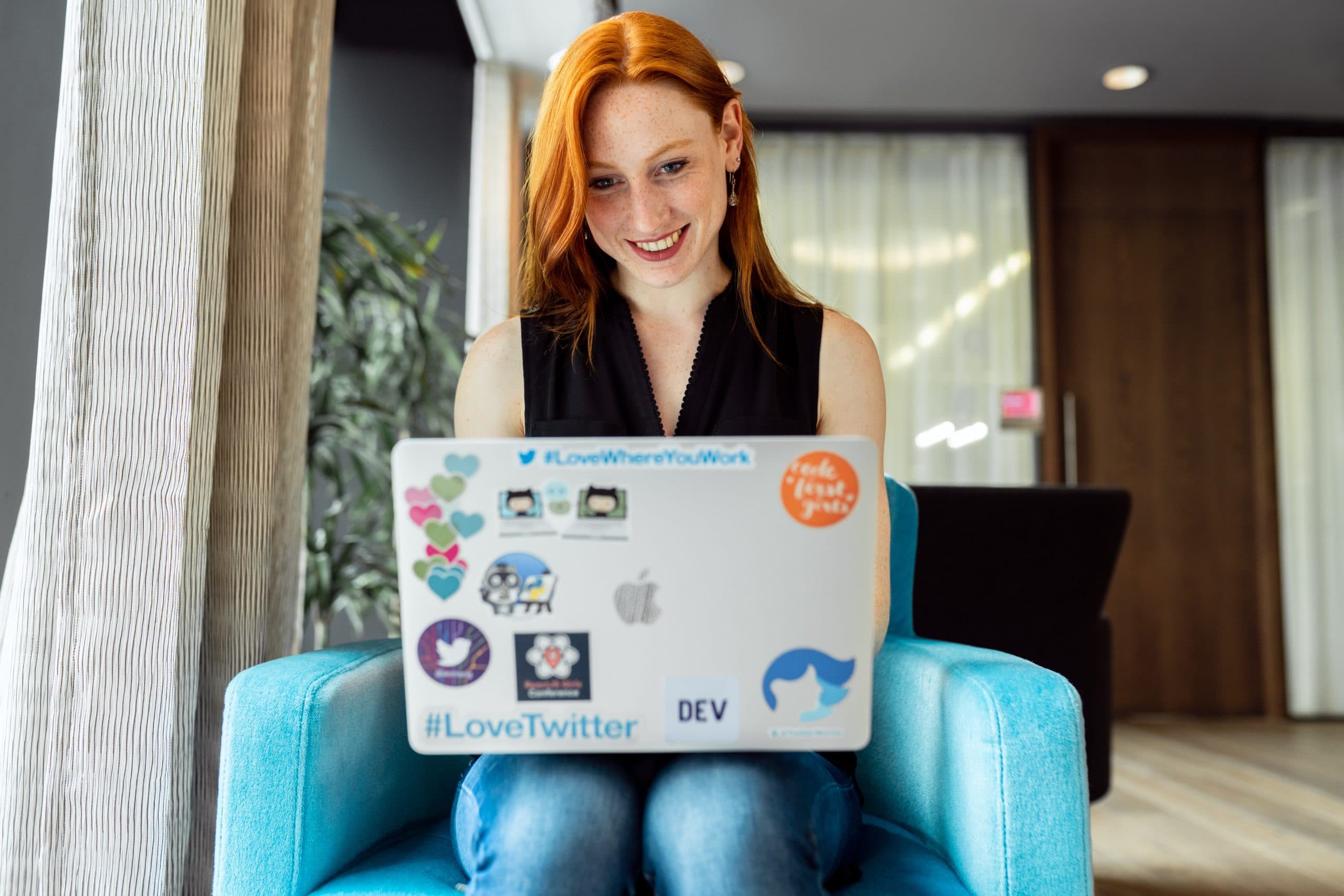 Joanna is a writer, poet, stand-up comedian and holds two master's in arts and history. She founded Discount-age with the intention of providing her readers with solutions to everyday household problems. During her free time, Joanna loves cooking but usually ends up ordering in.