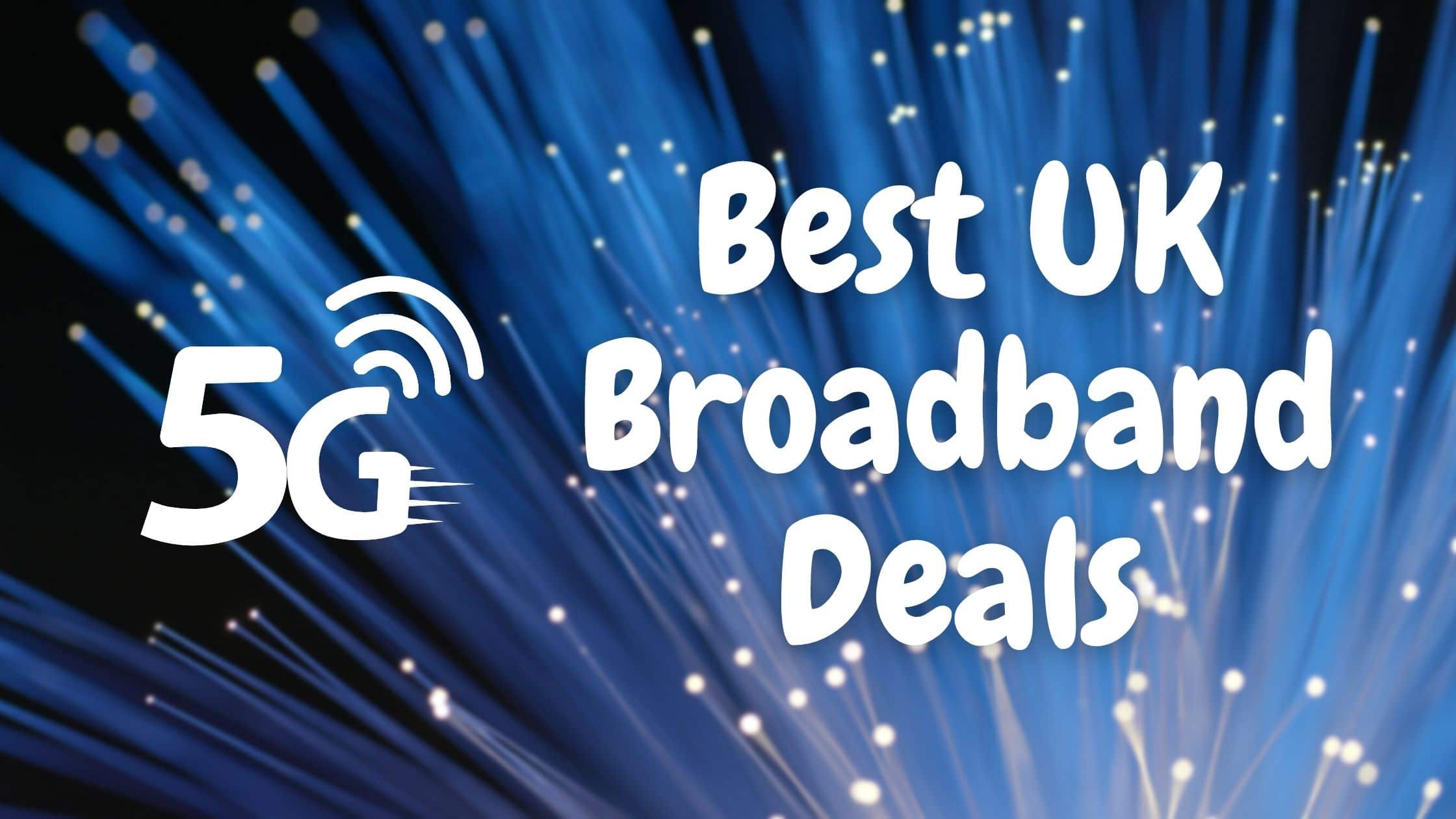 Having a reliable and strong broadband connection is the most crucial thing for so many business operations including healthcare and education. They are definitely quite an investment so it is better for you to do some effective research to find the best deals for you.
The standard broadband also known as ADSL deals usually has an average speed consisting of 10-11 Mbps as is ideal for people who do not use the internet often or possess too many internet-enabled devices. Fiber broadband deals are popular and a little expensive because of their faster speed.
Finding the best broadband provider for your home or office can be overwhelming. With a variety of deals to choose from, take your time and do intensive research before you pick one. To get things started for you, here is a detailed guide about all that you need to know about the best UK broadband deals.
Vodafone Superfast 2
Now Broadband Super Fiber
BT Fiber Essential
Plusnet Unlimited Broadband
EE Unlimited
Now Brilliant Broadband
Recommended Read:
Best UK Broadband Deals
Best Fiber Broadband Deals in the UK
Vodafone Superfast 2
Vodafone is one of the world's leading and well-reputed telecoms companies with its operations in over 22 countries. In the UK, it offers home broadband and phone bundles to customers that come with attractive packages along with a highly rated router and discounts at £2 per month.
The company will also provide a Vodafone Wi-Fi Hub to brand new customers who purchase both a Vodafone broadband and home phone. Vodafone Superfast 2 costs around £20.49 a month and has an average download speed of 63Mbps, this is a great fiber plan that you can opt for as this brand offers quality broadband services at economical rates and fast enough to suit many large households.
It also includes free internet security with an amazing F-secure SAFE six-month subscription and parental controls for you to restrict and block sites from your children.
Now Broadband Super Fiber
Now Broadband offers an average speed of 63Mbps and a price of £21 per month. What is more interesting is the fact that 'Now Broadband' customers are able to avail discounts for TV streaming services and a whole lot of broadband package that you should definitely check out.
Now broadband also offers other packages including Fab fiber with 36Mbps average speed and Brilliant Broadband with 11Mbps average speed. Fiber broadband is very reliable, super-fast, and strong and also considered to be known as fiber optic broadband as it uses powerful fiber cables.
BT Fiber Essential
BT is one of the UK's most popular and biggest broadband providers providing broadband and TV packages to suit your every need. It offers packages like BT Fiber 1, BT Fiber 2, and BT Fiber Essential.
BT Fiber Essential broadband comes with an average speed of 36Mbps and is ideal for smaller households along with an upload speed of around 9.5Mbps. You can get it for a price of £27.99 per month. This plan also comes with a Smart Hub router, cloud storage, and virus protection software as well.
You will also get access to some bonus features such as BT TV, Complete Wi-Fi, and Hybrid connect. This is the best fiber broadband option if you want one at a lower cost. The speed also allows you to stream HD quality on seven devices at the same time.
Best Standard Broadband Deals in the UK
Plusnet Unlimited Broadband
Plusnet is one of the UK's cheapest broadband deal providers that offer fabulous packages. It is known for its quality customer care services. If you are on a limited budget, then we recommend trying this broadband plan with an average speed of 10Mb at £18.95 a month.
This brand also gives you a £75 MasterCard along with the package. This is best suited for smaller households without any usage restrictions. The installation does not take very long and you have the choice of opting for either standard broadband or fiber broadband deals.
EE Unlimited
This brand is a subsidiary of BT Group company offering both mobile plans and home broadband. It includes fiber, full fiber, and standard ADSL broadband at £21.50 per month for 10Mbps.
The packages are simple and easy to install and best suited for anyone who lives alone and good for fast browsing and watching TV. The packages are truly unlimited so you do not have to worry about data or extra charges for extra usage.
This brand also offers a plethora of choices to suit different requirements. Did you also know that if you are a EE mobile customer, you can get an extra 5GB of data monthly?
Now Brilliant Broadband
NOW Broadband is a valuable choice with an average speed of 11Mb at £18 per month. It offers different packages and the most popular one is the ADSL broadband plan that is handling your everyday tasks at a reasonable speed.
Enjoy streaming, internet banking, and shopping, browsing social media with ease. It is best suited for smaller households and comes with unlimited usage. You can install it yourself and you can also grab your hands on some exciting discounts, gift vouchers, and other incentives.
How to pick the best UK broadband deal – what to look for?
Broadband speed: Although fiber broadband deals sound appealing, they may not always be the right fit for your home especially when you are on a budget so you can opt for a standard ADSL broadband that works well. The speed of broadband is represented in megabits per second (Mb).
So fast broadband speeds solely depend on this factor and remember average speed varies from place to place.0-12 Mb is suitable for smaller households where a number of people using it is one or two. 25-50Mb is best suited for a bigger household where four to five family members are surfing, downloading, and streaming at the same time.50-100Mb is suited for a very big household and if you are steaming on a 4K TV and is ideal for lag-free usage even though the cost is more.
Contract length: Most broadband plans come with a twelve-month period which is the most common while some providers do offer eighteen-month contracts and brands such as BT and Vodafone even have twenty-four-month contracts. So you need to take contract lengths into a great deal of consideration. Keep in mind as well that sometimes even the long term contract may make you pay more over time
Unlimited broadband: You need to consider whether you prefer a limited or unlimited package. If you take a limited broadband package, when you exceed the required limit, it may lead to additional charges and slow connection but they are reasonably priced. However, most broadband deals offer unlimited packages with wonderful benefits.
FAQ's
Are there any hidden costs or do you have to pay in the beginning?
Let's be real, there are definitely upfront costs like the setup fees or new line fees or connection charges or even a router delivery and on which ma be somewhere around £10 to £60. If a TV package is included, you may need to pay a fee for the PVR setup box. Also, take into account the telephone package and take all this into consideration when deciding the right broadband deal for your household.
Am I charged for a phone line?
If you are someone who uses a home landline then you are in luck. Most broadband plans come with a landline and it is included in your monthly packages. Your monthly phone bill will increase when you add unlimited daytime, evening, and international calls.
Is Wi-Fi the same thing as Broadband?
The majority of the broadband deals come with both broadband and Wi-Fi. While broadband allows you to connect your device with an Ethernet cable while Wi-Fi helps connect your devices through a wireless connection.
If your contract ends, do you need to change plans?
Yes, of course. Remember, once the broadband deal ends, you could end up paying much more for the same plan. Once your internet package is ending, just see your better options for prices, speed, and more.
What is a 4G broadband plan?
4GB broadband plans are very cost-effective and popular that offer more flexible contracts and do not require a setup process and work by putting a SIM card in a router and amplifying the connection to your home.
Takeaway
A broadband connection is gaining more popularity due to the rates and cost-effective prices.  It definitely has its fair share of some advantages and disadvantages. The major benefit is the fact that it offers great speed and compared to a dial-up connection, it is definitely much faster which is ideal for downloading large files like videos or music.
It is definitely a reliable type of connection available 24/7 where the chances of technical issues may be less. You can even access the internet quite well during bad weather as well because the broadband connection is known for its consistencies so do not worry about disconnections or interruptions.
These are some incredible advantages that you can get by investing in a broadband internet connection for both home and office use. 
Also Read: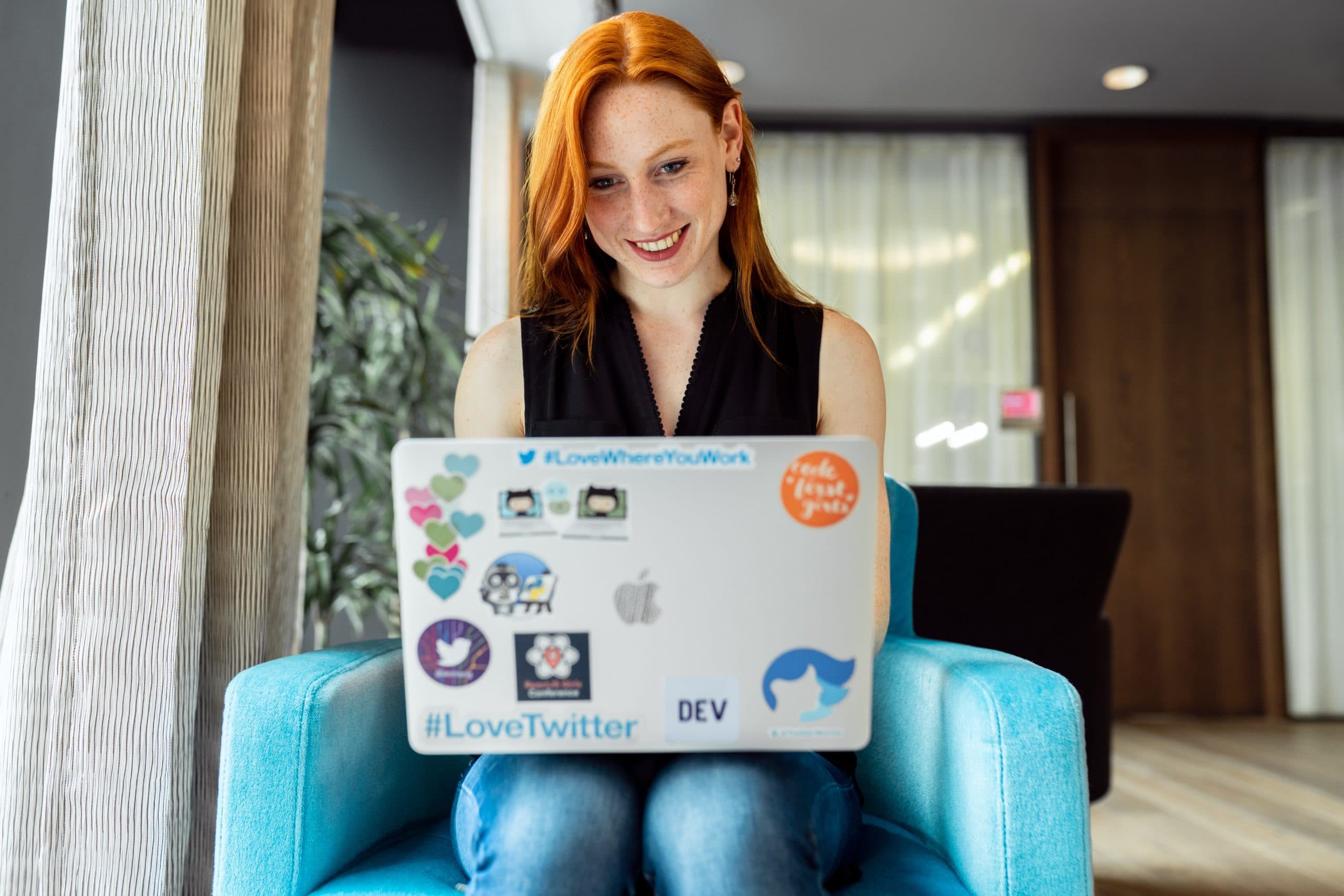 Joanna is a writer, poet, stand-up comedian and holds two master's in arts and history. She founded Discount-age with the intention of providing her readers with solutions to everyday household problems. During her free time, Joanna loves cooking but usually ends up ordering in.