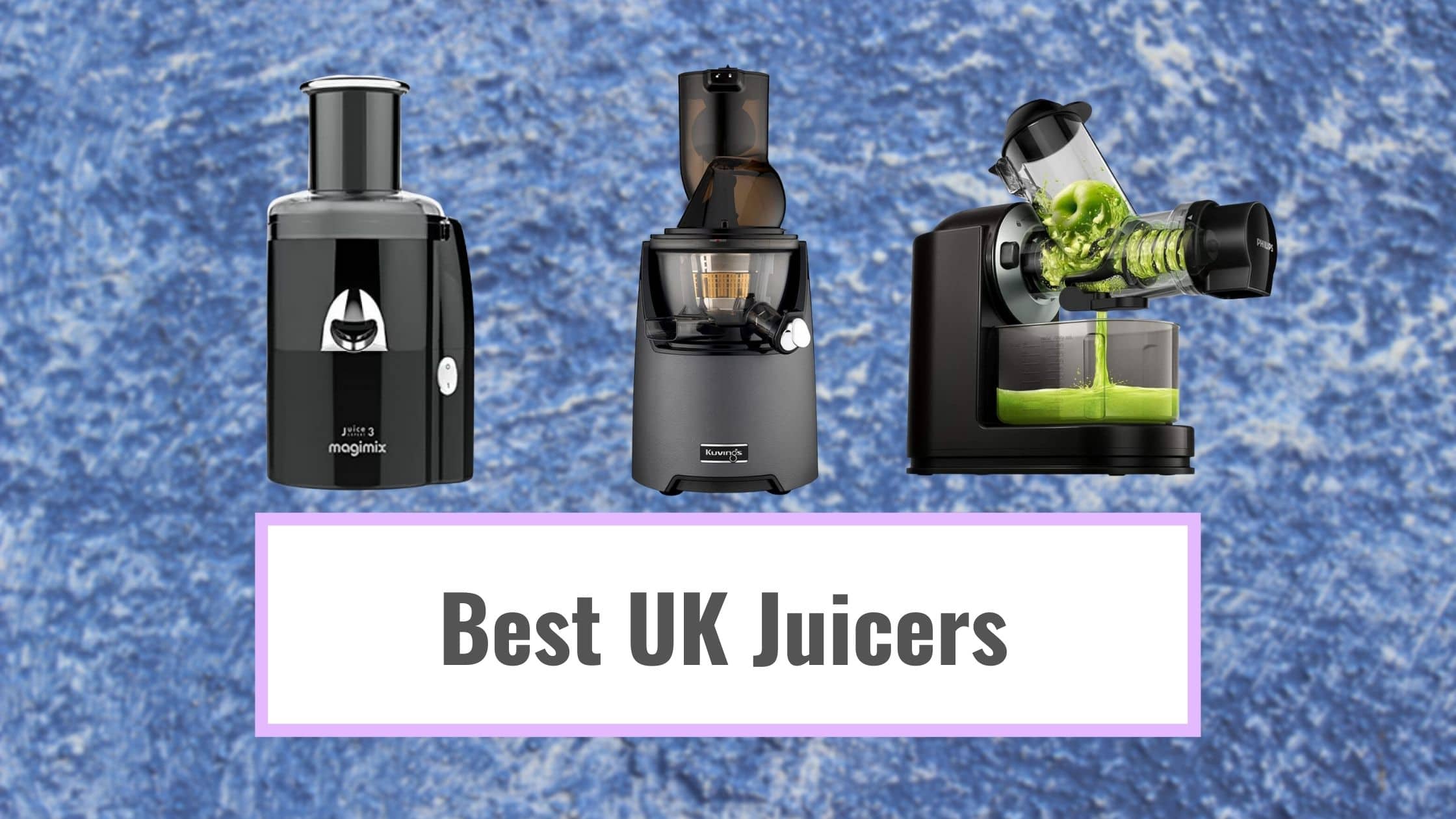 If you're a health conscious adult then juicing might be the best way to go. 
While it is convenient to order from your favorite juice junction, owning your own personal juicer and making a glass of fresh home-made juice everyday saves you a lot of money and you wouldn't have to worry about preservatives or whether the fruits used were old.
We noticed that there are numerous models available in the market for juicing fruits and vegetables but we are going to break them down into two main types – Centrifugal or fast juicers and Masticating or slow juicers to make it easier for you.
Read on to find out which are the best UK juicers available today as we take you through our tried and tested list of the top 7 best UK juicers for fruits and vegetables.
Recommended Read: Best Budget Food Processors 2021 | Time-Saving Appliances
Top 7 Best UK Juicers for Fruits and Vegetables
Philips Cold Press Masticating Juicer
Overall Best UK Juicer
One of the best UK juicers in the market today is the Philips Cold Press Masticating juicer. Now we all know that masticating juicers are slow and the time they take to make one glass is painstakingly long, but the Philips cold press guarantees that your glass of juice will be ready to drink in under 1 minute which is pretty awesome.
The juice was well balanced and quite smooth. It features a feeder chute that can feed in apples and other hard fruits and with the help of a corkscrew mechanism, the ingredients are pressed until all the juice has been collected in the container beneath the machine.
It has a slim design and is button activated allowing you to easily operate the machine at home. If this is your first time using a juicer, then you can download and use the app for some new and fun filled juice recipes.
Magimix 18081 °F Juice Extractor
Best Mid-Range Juicer
The Magimix 18081 is a pre-assembled juicer/extractor that's considered to be one of the best mid-range juicers in the market today. It's compact, easy to use and extremely safe since the blades are concealed.
This juicer has proven that no matter how small the device is, it's still capable of producing a decent quantity of juice and considering its small form factor, you can place it anywhere in your kitchen without worrying too much about space.
The wide feeder funnel is large enough to take in small apples whole and with its powerful motor, extracting juice has never been this easy. You can find this bad boy on Amazon and it's truly one to consider buying for it's modest but powerful design.
Kuvings EVO820 Juicer
Best Designed UK Juicer
The Kuvings EVO820 may be one of the best masticating juicers to use but it certainly is one of the most expensive in the market. It features a stack build style where you line up your fruits and vegetables in the vertical feeder.
It comes equipped with a wide funnel feeder that uses a screw mechanism to easily extract the juice from whole fruits and vegetables such as carrots and apples. The EVO820 uses a patented low speed extraction process that will not only extract the juice from the fruits, but also retain the nutrients that your body requires.
I recommend this juicer mainly because it does not incorporate oxygen while making the juice allowing you to store and preserve the juice for up to 48 hours. This method retains the freshness of the fruits and as a tip, use freshly chopped fruits and vegetables in the juicer so the machine does not go overboard and take its own time to make you a glass to drink.
Braun J300 Spin Juicer and Extractor
Best High-Performance Juicer
The Braun J300 Juicer is a fast and effective machine that's capable of easily juicing hard fruits and vegetables such as pears, carrots and apples. It's definitely one of the best UK juicers around and is powered by an 800W silent motor that throws out a maximum of 77dB at peak performance.
It's also one of the safest juicers around that features a four way safety function that stops the machine from running if even one of the safety criteria has not been met.
Performance wise, the J300 is able to make a full glass of juice in under 30 seconds and you're provided with an option to set one of two speed levels depending on whether you're juicing hard or soft fruits.
One of the best features of the J300 is that it comes with a 1.25L jug that has a foam collecting filter so you get clean and froth-free juice to drink. While this machine is great when juicing hard fruits, I wouldn't recommend using it on leafy and soft vegetables.
Sage 3X Bluicer Pro
Best Juicer cum Blender
The Sage 3X Bluicer Pro is a blender cum juicer that uses cold spin technology along with one of the 5 touch programs to easily extract juice or blend smoothies and cocktails within seconds.
It comes with a 1.25L jug that collects the juice and has been designed to be compatible with the Vac Q which uses a process of removing the air from the jub before blending your fruits and vegetables.
You can use the 3X to either create a smoothie by using the smoothie program or crush ice into snow with the Pulse/Ice crush function. This machine is perfect for families and you can make batches of juice in no time.
If you're considering the Sage 3X, then you must know that it's dishwasher safe and you even get a pre-programmed function to auto-clean the insides of the Bluicer. It's lightweight and does not occupy much space on your countertop.
Nutribullet 01515 Centrifugal Juicer
Best Easy-to-Use UK Juicer
The Nutribullet 01515 is a truly powerful centrifugal juicer that runs on an 800W motor which is more than capable of juicing hard fruits and vegetables. It comes with a 3" wide feeding chute and has a compact design allowing you to use the machine anywhere and at any time.
In terms of functionality, the 01515 Nutribullet lets you make a glass of juice in two simple steps, simply place the fruits or vegetables into the chute and twist the power knob at the front of the device to get instant fresh juice that you can enjoy.
It locks in the nutrients of the fruits when they are being juiced and you're able to decide whether or not you would like to have pure juice or if you'd like to add some water, ice or any other elements. The machine comes with a large 1.5L basin that stores the juice and it's actually large enough to make up to 4 glasses of fresh juice from a single run.
BioChef BCAXC Axis Cold Press Juicer
Best Low Speed Juicer
The BioChef BCAXC is a high-quality juicer that runs on a 150W motor and is capable of juicing anything you put through it. It's compact, lightweight and comes equipped with a pulp adjustment nozzle that lets you extract every ounce of juice from even the pulp.
This juicer is probably one of the best UK juicers because it comes with a large 4.5 cm mouth feed and a feeder dish that you can use to place chopped fruits and vegetables for your upcoming rounds.
Because this juicer runs on a mid-performance 150W motor, it's ideal to use chopped fruits, especially hard ones like apples and carrots. The cleaning process on this one is rather easy and safe thanks to the corkscrew mechanism that conceals the blades.
The BCAXC from BioChef is a slow juicer that runs better with chopped vegetables than fruits and while it looks simple and like your average juicer, it's actually capable of doing a lot and you throw in vegetables like carrots, peppers, radishes, and cabbage without worrying about losing out on their nutrients.
FAQ's
How many types of juicers are there?
There are many different types of juicers in the market but they all have been categorized into two main groups, centrifugal or fast juicers and masticating or slow juicers. Here's the main difference between the two.
Masticating Juicers – Masticating juicers are those which are perfect for leafy vegetables and fruits which are high in nutrients. These juicers use a relatively slow motor and juicing process that ensures your glass of juice comes with all the nutrients required.
Centrifugal Juicers – These are juicers which run on larger motors and can get the job done quickly. They are the most popular form of juicers in the market and are extremely budget-friendly. Because they are high-performance machines, you can feed whole fruits and vegetables into them but you may not receive all the nutrients from this juicer.
Are there any benefits to juicing?
Well, technically it's the same as eating the fruit or vegetable, the only difference is that this is an automatic process and is great for those on a liquid diet or just looking for something fresh and refreshing.
Also Read: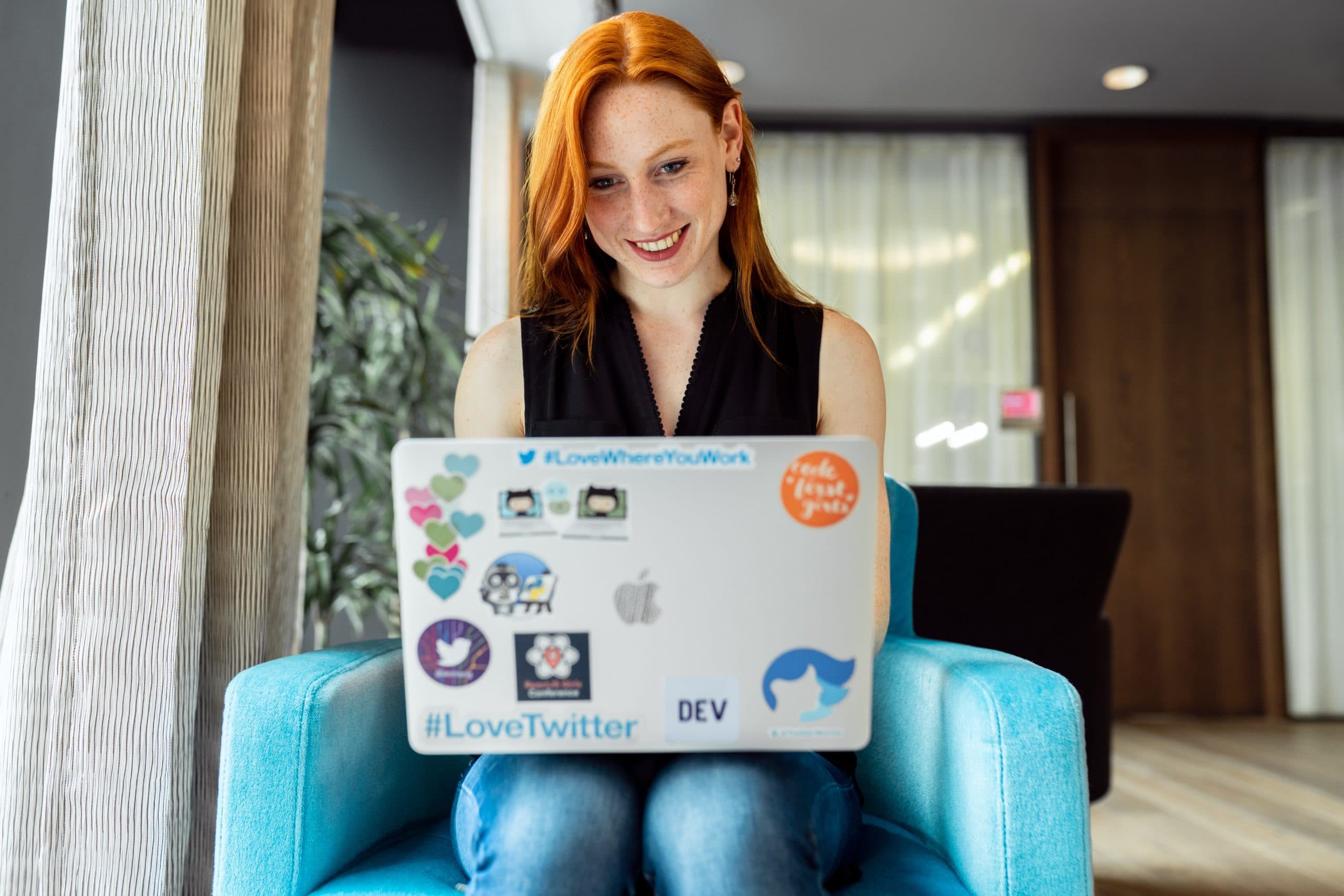 Joanna is a writer, poet, stand-up comedian and holds two master's in arts and history. She founded Discount-age with the intention of providing her readers with solutions to everyday household problems. During her free time, Joanna loves cooking but usually ends up ordering in.