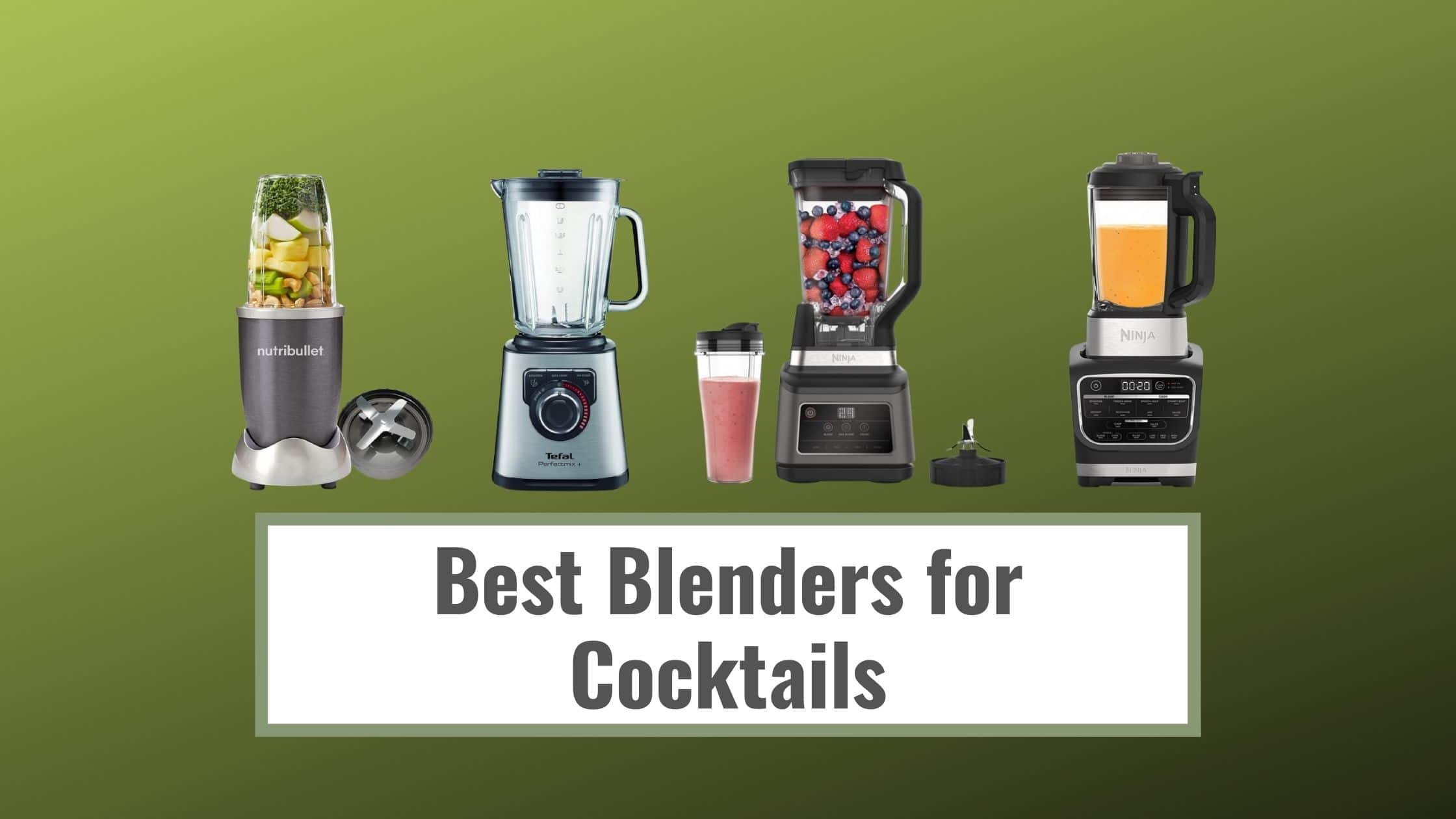 If you're planning on making some smoothies or cocktails to sip on over the weekend, you will need the best blender out there to give you the right texture and flavoring. Yes, you can always get cocktails at a bar so why hassle yourself and make one at home?
Simply because it's affordable to make cocktails or smoothies at home than it is to regularly purchase it. Once you learn the art of making cocktails at home, you can have a fun-filled weekend every time with your friends and family instead of going out and wasting money.
Choosing the right blender is actually the tricky part and once you understand what needs to be taken into consideration, you'll be ready to pick the right blender instantly.
This article is going to highlight the top 6 best blenders for cocktails and smoothies that you can buy in the UK. These blenders are not that expensive and come with powerful motors so they're capable of making a lot at a time.
Here are the top 6 best blenders for cocktails.
Nutribullet Series 600 
Ninja Blender
Tefal PerfectMix BL811D40
Ninja 2-in-1 with Auto IQ
Morphy Richards 403010 Jug Blender
Breville Flow Jug Blender VBL242
Recommended Read: Best UK Juicers
Top 6 Best Blenders for Cocktails
Nutribullet Series 600
The Nutribullet Series 600 is a beginner friendly high speed blender and nutrient extractor. It comes equipped with a powerful 600W motor that is capable of breaking the whole fruit/vegetable and retains the nutrients in the blended mix.
It's a compact blender so it can't make more than a single cup of juice or cocktail at a time but it does crush ice easily which is something you'll definitely like especially if it's a hot summer day. The blade turns at a speed of 20,000 RPM which is more than enough to crush seeds and break stems, delivering a nice and clean drink.
Features
600W Motor
Aluminum Body
680ml Tall Cup
Single Glass at a Time
Ninja 1000W Blender
If you're looking for a high-powered well-known blender then your go to will definitely be the Ninja 1000W blender. This unit is a blender and soup maker that is equipped with a 1000W motor that's capable of crushing pretty much anything you put into it.
The blender is rather large and comes equipped with a 1.7L jug at the top and on the front panel of the blender you will find the Auto IQ programs that are basically a bunch of preset modes you can choose from.
It's jug has been made from heat-resistant glass that's easy to clean and has been designed to resist odors. The only downside is that the jar/jug can be a bit too heavy for some and the motor is rather noisy.
But apart from that, this is one of the best blenders for cocktails that you can buy today. The Ninja 1000W blender has received a full 5 stars for its quality and overall performance, so it's definitely worth every cent.
Features
1000W Motor
Glass & Aluminum
1.7L Jug
10 Auto-IQ Preset Programs
Tefal PerfectMix BL811D40
Tefal is the name we're all familiar with because their products are some of the most advanced and efficient devices out there. Their PerfectMix blender is one of Tefal's best cocktail blenders that is capable of blending up to 30% faster than other devices thanks to the six powelix blades it comes with.
This unit is equipped with a powerful 1200W motor that can reach a maximum speed of 28,000 RPM and can crush anything from fresh fruits and vegetables to even ice. It comes with a large control knob at the front of the device allowing you to choose one of the three preset options, smoothie, ice crush and auto clean.
We found the 2L heat resistant glass jug to be fabulous as it can hold either hot or cold ingredients and remains normal to your touch. This jar is made from dishwasher safe materials so it's easy to clean and maintain.
Features
1200W Motor
Thermo-resistant Glass & Stainless Steel
2L Jug
3 Preset Programs
Ninja 2-in-1 with Auto IQ
The 2-in-1 blender from Ninja is one of their best blenders if you're in the mood for some cocktails. It comes highly recommended and is equipped with a large 2.1L jug and a 0.7L cup to drink your cocktail/smoothie out of.
This blender uses a powerful 1200W motor and is more than capable of cutting through any ingredient placed within the jar. It has 3 preset programs that you can easily switch between depending on the type of blend you're making. You can choose between a regular blend mode, max blend and finally a crush mode.
It is dishwasher safe and though it looks like an advanced system, the Ninja 2-in-1 is one of the easiest blenders to operate. You can get this blender for just under £100 which is a steal in my opinion considering the levels of performance it has to offer.
Features
1200W Motor
Tritan and BPA free Plastic
2.1L Jug & 0.7L Mug
3 Preset Programs
Morphy Richards 403010 Jug Blender
Morphy Richards is a household name we've all come to love over the years thanks to their brilliantly designed range of kitchen and home appliances. One notable mention of theirs is the 403010 Jug Blender that comes with reinforced stainless steel blades to crush even ice cubes for your cocktails or smoothies.
This model is equipped with a reasonably sized 1.5L glass jug and is powered by a 600W motor allowing you to create delicious smoothies and cocktails in no time. It comes with 5 preset programs allowing you to not only make cocktails but also shakes, soups, sauces and pulses.
Unfortunately the jug is not dishwasher safe and would have to be cleaned manually, however this process is not time consuming as all you'd need is a little dish soap and water to get the job done. It's definitely one of the best blenders for cocktails out there for those on a tight budget.
Features
600W Motor
Plastic
1.5L Jug
5 Preset Programs
Breville Flow Jug Blender VBL242
Another budget friendly option to consider is the Breville Flow Jug Blender. This blender is ideal for smoothies and cocktails and features a neat flowing textured design that actually looks great when positioned anywhere in the kitchen.
It runs on a powerful 700W motor and has a 5 speed function allowing you to blend anything from a bunch of seeds and nuts to liquids and ice cubes. The blender comes with a durable and toughened 1.5L glass jar that is large enough to make cocktails for the entire family.
What we really liked about this design is that the jar comes with a two-piece lid allowing you to add more ingredients as you go and create a unique drink of your choice. The base of the blender is equipped with non-slip feet and the jar has been designed to be dishwasher safe, so cleaning it doesn't have to be a task.
Features
700W Motor
Glass & Plastic
1.5L Jug
5 Preset Programs
Choosing the best blender for cocktails
Not all blenders are designed to perform the same functions, while some can blend ingredients into cocktails and smoothies, others would be recommended for different tasks. If you want to have the best blender to make your cocktails, there are a couple of things you need to remember.
Make sure the blender has the right capacity – The first thing to consider is the size of the jug and how much it can blend or make at a time. Most blenders have their jug capacity mentioned on the product description, so make sure you check that first and see if it's something that will be large enough to make cocktails for the number of people at home.
Ensure the blender is easy to use – Another point to remember is not to get a blender that's complicated to use. You will need to get the one that's easy to use and comes equipped with a straightforward control system. There are blenders with touch pads, knobs and some can even be voice controlled. Pick the easiest one to use and make sure you gauge the unit based on the blend settings and speeds available.
The faster the motor, the quicker your cocktail will be ready – In order to make a decent cocktail, you're going to need a blender that can cut up ice cubes easily. This is only possible if the motor in the blender is a high-performance one with a high wattage rating.
It should be easy to clean – Blenders are not always dishwasher safe and there are some that are. You need to determine whether you need a dishwasher safe blender (considering you already have a dishwasher) or if you're fine with using dish soap and water to manually clean it out.
Also Read: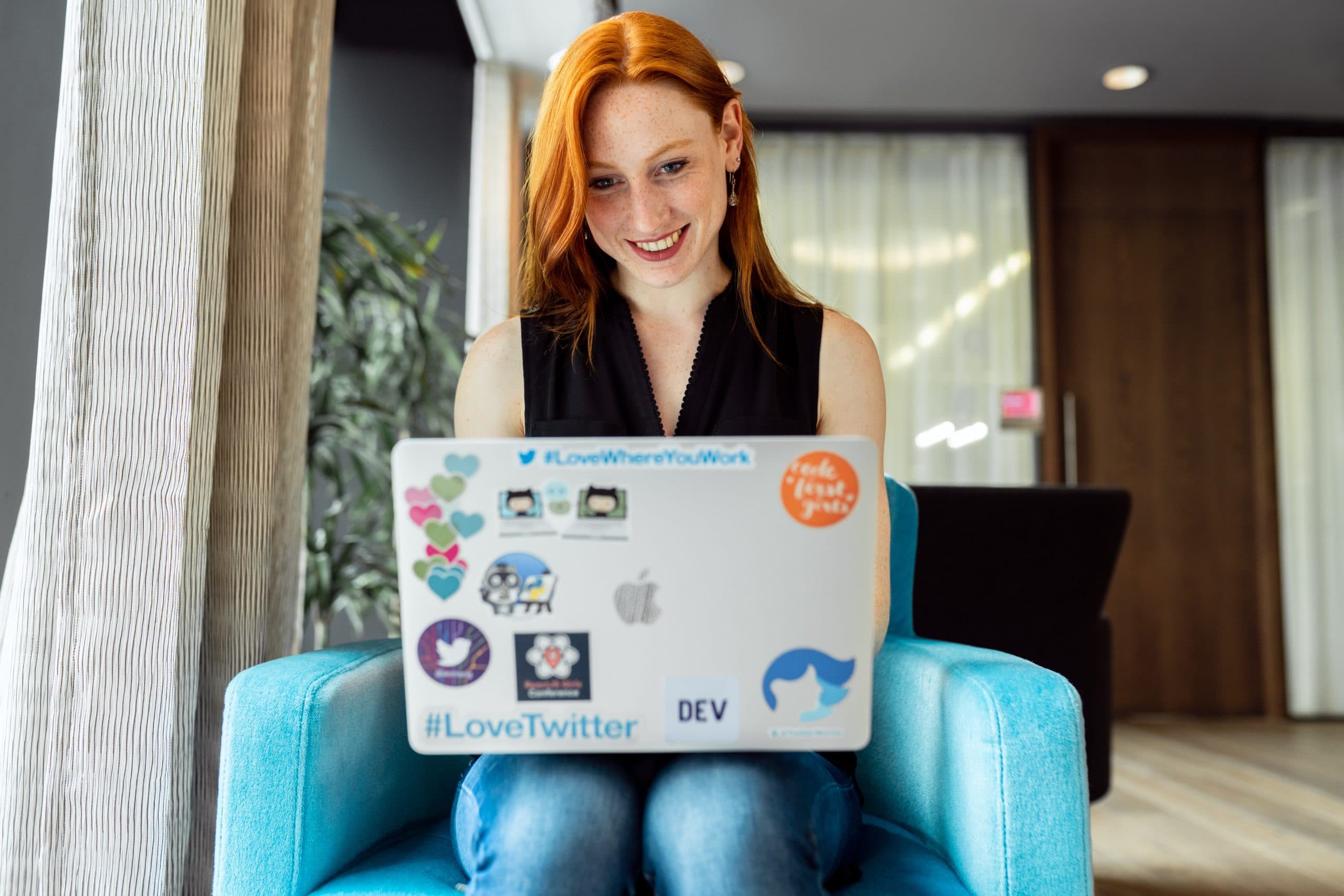 Joanna is a writer, poet, stand-up comedian and holds two master's in arts and history. She founded Discount-age with the intention of providing her readers with solutions to everyday household problems. During her free time, Joanna loves cooking but usually ends up ordering in.