When you are using the Internet, you can never be too sure who is out there snooping on your data, especially when you are at  your favorite restaurant accessing Wi-Fi hot spots which are usually unprotected and not secure. A VPN can be your saving grace to protect you from hackers who can attempt to access your precious data.
A VPN (Virtual Private Network) is an amazing tool to protect your privacy and increase your security by connecting two computers securely and privately on the internet.
It is designed to provide a secure and encrypted tunnel to transmit information between remote users and the company network. No one else will be able to read your private information as VPN adds a layer of security and privacy to both private and public networks like Wi-Fi hot spots.
Today, numerous organizations and companies have realized its importance and started using VPN to communicate confidentially over public networks to send voice, video, and data with global offices and partners in a private manner.
While not every VPN service is free to use, there are some out there with certain exceptions to this case. Here are the top 5 best UK VPN for free that you can download today.
Windscribe
Hotspot Shield
ProtonVPN
Tunnel Bear
Hide.me
Recommended Read: Best Electronics Online Shopping Sites UK
Top 5 Best UK VPN for Free
Windscribe
Windscribe is a well liked free VPN available in the UK for the year 2021 that features some amazing free and paid apps. It is the only safe option that unblocks Netflix UK, BBC iPlayer, Britbox, Amazon Prime video, All 4, and ITV Hub.
Windscribe offers a free plan with 10GB data allowance, with reliable speed, a diverse network of server locations, and a good selection of applications for Windows, Android, iOS.
Windscribe's free VPN is about fifty percent slower than its premium version. So there may be some buffering required but on London connections, you can get a downloaded speed of 54Mbps which is more than enough for HD streaming. This VPN is also a very safe and secure choice for all you torrent users as it supports P2P activity servers. It also uses a very safe encryption that protects all your data and keeps it hidden from cyber criminals and hackers from snooping.
It also uses the best AES-256 cipher that contains a variety of security protocols and settings like Open VPN that keeps a balance between security and performance. What is even more amazing is the fact that it also features DNS and IP leak protection and good speed for quick downloads.
Windscribe has two free UK servers based in London- 'Crumpets' and 'Custard' which has twice as many free UK VPNs  available.
Hotspot Shield
This is the number one easy to use and free VPN available on Windows, Mac, Android, iOS. It contains a plan of 500MB of data per day (so around 15GB per month). It is very safe and secure and very friendly to use. It can be accessed easily on both your Smartphone and desktop giving you a quality experience.
You can get a fast, secure internet connection with advanced military grade encryption. And what makes it unique from its competitors is the fact it has built in Hydra that delivers fast, seamless streaming, speed and performance with no buffering.
Hotspot Shield VPN allows you to protect your data and identify from cyber criminals and hackers and prevents service based bandwidth throttling. You can be guaranteed that this free VPN adds an extra layer of protection to your internet connection keeping all your information safe and secure.
If you need more features, then we recommend upgrading to the Premium VPN plan. Both give you world-class privacy and security protection for all your devices. You can connect to this free VPN with just a click of a mouse, it's that simple! Download our software and log in to connect and you are good to go.
ProtonVPN
Do you want to get unlimited free data without having to pay a single pound? With no monthly data limits and restrictions, and well supported on Windows, Mac, Android, iOS.
Proton VPN's free service is the safest, secure free VPN in the UK with an outstanding reputation. It is based in Switzerland and is the best choice here privacy is what you are looking out for. It does have a drawback as you won't be able to access Netflix, BBC iPlayer, torrent or other streaming services.
However, having said that, it is completely and a hundred percent safe from UK government or surveillance partners in five eyes. It also features a DNS and IPv6 leak blocking and a split tunneling feature at a downloaded speed of 60Mbps.It also has no restrictions on data use so the good news is that you can browse the web seamlessly and is known to be safe web browsing in the UK unlike its competitors.
Some major benefits include- that this free VPN has unlimited data and no caps. This means that you can leave it on all the time as it has unlimited bandwidth. It also has some quality security features like kill switch.
Tunnel Bear
Tunnel Bear is the best and easiest to use free VPN to protect and secure all your data no matter what device you are using whether phones, laptops, desktops and browser extensions. You have a data limit of 500MB per month. Some of the major benefits include staying safe by using public Wi-Fi.
Hackers can definitely capture passwords and logins so encrypting your connection with Tunnel Bear can help keep your accounts safe. Your IP address is like a phone number that tells websites about how to connect to your device. Tunnel Bear will help change your IP address and also keep your browsing private with your service provider.
It has servers in about forty six countries that help you stay connected at home even as you travel. Tunnel Bear's Grizzly grade encryption allows you to check your email, bank account, and all other personal information while using our hotel Wi-Fi and all of your browsing is encrypted so o one else can have access to what you are doing.
Tunnel Bear creates a secure tunnel that protects your device's connection to the internet and protects your personal data like passwords, credit card information, and private messages and provides access to an open and unrestricted internet.
Hide.me
Hide.me free VPN is wonderful as it has no speed restrictions so the free version is just as fast as the premium version. It also has advanced security features and 10GB of free data per month at a downloaded speed of 72 Mbps. You can browse easily for a long time as once this data expires you can still use the service on a number of different devices like Windows, Android, iOS, Amazon Fire TV Stick, and Apple TV.
Hide.me Free VPN offers a robust security package and uses the industry-standard AES-256 and OpenVPN encryption to protect your data. It also features a Stealth Guard feature, built-in leak protection, including IPv6 leaks, and custom DNS functionality. And a kill switch protects your IP address.
You can easily access Netflix, BBC iPlayer, HBO Max and Hulu that have both free and paid versions that offer strong security, reliable customer support and are reasonably fast. It is well above average VPN server that provides all the necessary features to hide your IP address and protect your data on public networks.
What are the problems with free VPN?
Free VPN services may cost you nothing but there are quite a few problems that do come with it. If you're not paying for a service, you might not get the most out of it. Free VPNs tend to limit what servers you can connect to and also push you onto slower servers.
However, owning a premium VPN account offers you a plethora of advantages. Premium account lets you browse all kinds of websites and watch videos without any fear of data consumption. Premium users are permitted to switch to any tablet, and make use of the VPN service. The good news is that many premium VPN services offer free trials and money-back guarantees, so you can try them out before you buy. So once you get used to the benefits of a premium VPN service, you will definitely feel it is worth every penny!
Takeaway
There's no doubt that a VPN is an important tool and one of the hottest commodities on the market. Thankfully, there are endless options available in the market, some of which are free, while others do require a monthly subscription.
Businesses today need to consider internet safety more seriously and with more people working from home, sensitive company information is at greater risk.
You can now safely browse the web no matter what as a VPN and shield your identity from cyber criminals and hackers. And you will always have peace of mind knowing your privacy is always protected.
Plus, they are affordable. It is not so complicated to choose a reliable VPN service. The best VPN will basically depend on your choice and budget. So invest in a genuine VPN if you would like to maintain your privacy and security and not want to get your information tracked or leaked by hackers. It is always better to choose a paid VPN for good connectivity, fast speed, safety, and security.
Also Read: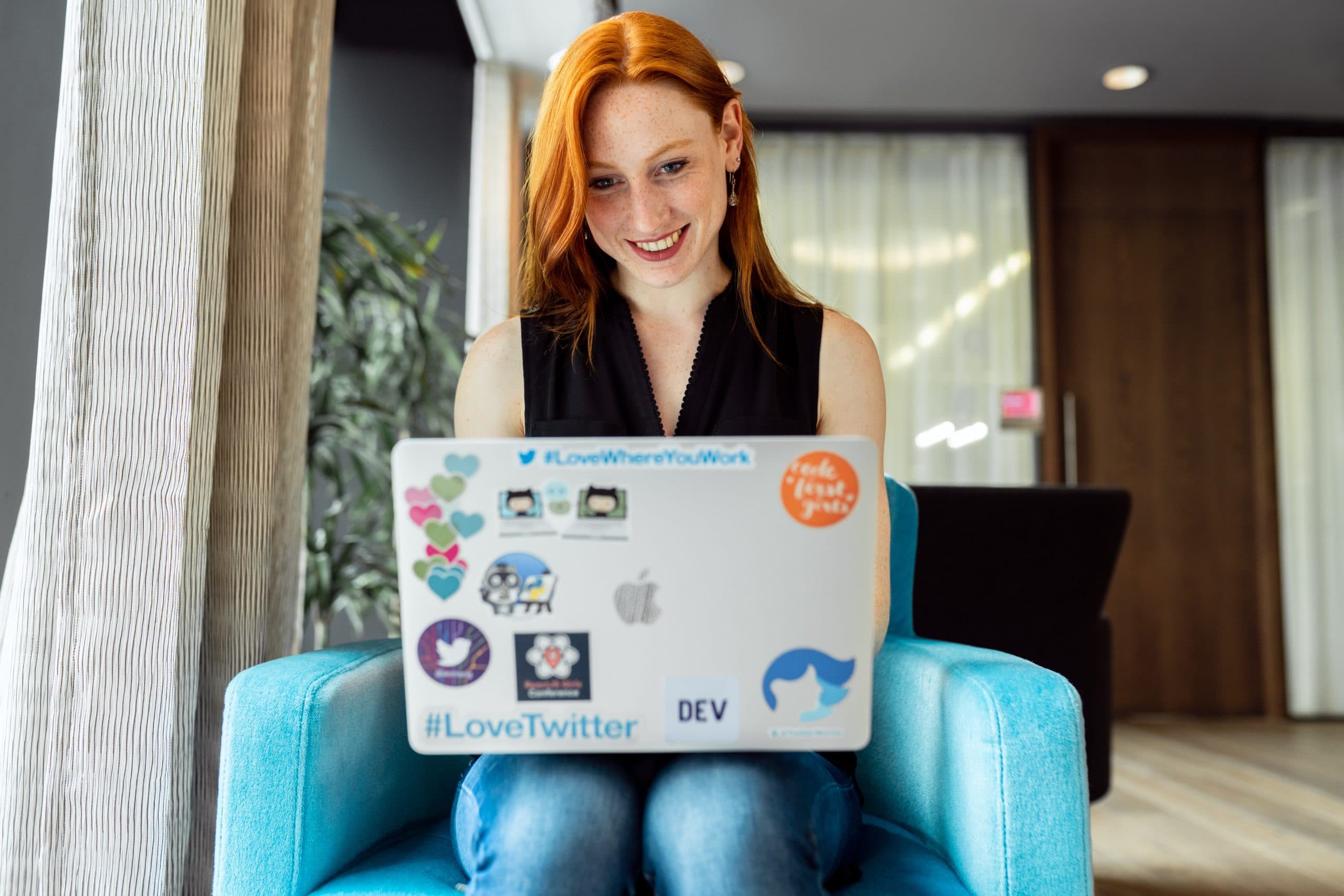 Joanna is a writer, poet, stand-up comedian and holds two master's in arts and history. She founded Discount-age with the intention of providing her readers with solutions to everyday household problems. During her free time, Joanna loves cooking but usually ends up ordering in.