If you are living in the UK then you must know what a humid country Britain really is. That being said, high levels of humidity can cause unforeseen health complications such as stuffiness and even mildew or mould buildup in your home.
The only way to combat humidity indoors and prevent the buildup of dampness is by investing in a high performance dehumidifier.
There are countless dehumidifiers in the UK market that do a phenomenal job of eliminating excess water from the air. They are easy to use, quite affordable and clear the air in an efficient manner.
We've taken a look at some of the best UK dehumidifiers out there to see which performs the best and is worth the buck. In order to help you make your decision, we've listed the top 6 best dehumidifiers that you can buy in the UK on sites like Amazon.
Check them out.
Meaco 20L Low Energy Dehumidifier
Duronic DH05 Mini Dehumidifier
EcoAir Desiccant Dehumidifier DD1
Omasi 600ml Mini Dehumidifier
Pro Breeze 12L Day Dehumidifier
Hysure 700ml Bedroom Dehumidifier
Recommended Read: Best UK Air Purifier
Top 6 Best UK Dehumidifiers
Meaco 20L Low Energy Dehumidifier
The Maeco 20L dehumidifier is by far the most efficient and effective product on this list. This 2-in1 dehumidifier is ideal for medium to large homes and comes equipped with a broad spectrum HEPA filter that can keep your air clean all year around.
Once activated, the Maeco dehumidifier can remove up to 20L of moisture per day and has been specifically designed to tackle high levels of humidity making it perfect for the UK climate.
It's a low energy device that helps save on your electricity bills and based on tests conducted, this dehumidifier runs at an astounding 46dB even at peak performance making it one of the quietest dehumidifiers in the UK.
Key Features
Airflow: 160m3/h
Noise Level: 46dBa
Fan Speeds: Two
Filter: True HEPA Filter
Capacity: 20L with 6L Front Load Tank
Duronic DH05 Mini Dehumidifier
The DH05 is a compact, budget friendly dehumidifier that's built to handle small spaces and single rooms. This device is one of the best UK dehumidifiers if you're living on your own as it can easily and quickly eliminate any moisture present in the air.
It comes equipped with a 500ml water tank and can collect up to 250ml of moisture from the air on a daily basis. You don't have to empty the tank on a daily basis and you will be able to see how much water has been collected thanks to a see-through gauge on the front of the dehumidifier.
This product features an auto-off function and has a single speed setting since it's compact and built for single room use only. The 22.5W motor does not use too much electricity and can be connected to your wall socket via the adapter if you don't wish to rely on battery efficiency.
Key Features
Airflow: 16m2/h
Noise Level: 52dBa
Fan Speeds: One
Capacity: 500ml
EcoAir Desiccant Dehumidifier DD1
The EcoAir DD1 is a well priced 7l dehumidifier that can function effortlessly even at 1-degree celsius. This lightweight device comes equipped with a silver filter that can easily destroy bacteria on contact and runs on a super silent engine that delivers less than 40dB of noise even at peak performance.
It's a brilliant dehumidifier to own since it is quite easy to use and does not require much maintenance. The DD1 is even equipped with an auto shut-off feature that kicks in when the tank is full. There's even a tilt over protection feature that shuts down the device if it has been dropped by accident.
The DD1 does not have any timer functionality and would not come with an LED display. Instead, it comes equipped with laundry mode and has two speed settings, economy and turbo depending on how fast you need the air cleared.
Key Features
Airflow: 32m2/h
Noise Level: 34dBa
Fan Speeds: Two
Capacity: 2L
Omasi 600ml Mini Dehumidifier
The Omai dehumidifier is a budget-friendly and affordable device to use if you're living alone. This device comes equipped with a 600ml tank and the dehumidifier is capable of absorbing up to 300ml of moisture from the air within 24 hours.
It features an automatic shut-off function that disables the dehumidifier when the tank is full and has been designed to consume less current than most other dehumidifiers. It's portable, lightweight and is extremely easy to clean.
This mini dehumidifier is known to improve the overall air quality of the room and even eliminate condensation, excess air moisture, and prevent bacteria and fungus from forming in closed off cold spaces.
Key Features
Airflow: 10-15m2/h
Noise Level: 35dBa
Fan Speeds: One
Capacity: 600ml
Pro Breeze 20L Day Dehumidifier
Pro Breeze is a well known brand that has developed some of the most advanced air purification and de-humidification devices in the market. Their 20L day dehumidifier is one of their more expensive products that comes with a nifty digital display, offers continuous drainage and even equipped with a built-in timer.
This dehumidifier is ideal for your home and can even be used in a basement or attic to prevent moisture from building up. It comes with a large 5.5L water tank that features an auto shut-off function when the tank is full.
The LED display at the top of the device shows you the humidity levels and lets you pick the most appropriate mode to run at. It comes with a built-in humidity sensor that can shut off the device when the room has attained a certain humidity level.
Key Features
Airflow: 40-60m2/h
Noise Level: 58dBa
Fan Speeds: 4 Modes
Capacity: 5.5L
Hysure 700ml Bedroom Dehumidifier
The Hysure 700ml bedroom dehumidifier is another affordable product with the capability to eliminate any excess moisture or humidity in a particular room. This device is small and can be positioned anywhere with ease. It also has an easy-to-use operating system and can be cleaned rather easily.
The mini dehumidifier comes with an auto shut-off function that prevents the tank from overflowing. It also has an LED indicator at the top that glows yellow whenever the tank is full, signalling that it's time to be drained.
It uses hardly 23W while running and is pretty effective when it comes to how well it works. We found this dehumidifier to be one of the best UK dehumidifiers in the market that costs under £50 and it comes with a 3 month money back guarantee along with a 2 year support plan with the purchase.
Key Features
Airflow: 15m3/h
Noise Level: 33dBa
Fan Speeds: One 
Capacity: 700ml
How to choose the best dehumidifier for your home?
There are many ways you can zero in on the best dehumidifier for your home. Here are some of the key specs to look for so you get the best performing device for your personal use.
Size – The first thing to consider is the size of the dehumidifier and the capacity of its tank. Ideally, this will help determine exactly how much humidity it can eliminate in your home and how often it would need to be emptied. Large dehumidifiers such as the Maeco or Pro Breeze are ideal for large homes whereas other mini dehumidifiers such as Omasi or Duronic are ideal for small homes or single rooms.
Filtration – Some dehumidifiers come with built-in air purification systems that can not only remove the moisture from the air but also eliminate any dust, germs or bacteria that can cause breathing problems. Though slightly more expensive, these multipurpose dehumidifiers are ideal for those suffering from any breathing difficulty, so may sure you check if it can purify the air before making a purchase.
Cost –  Another important thing to consider is the overall cost of the device and cost of running the device. You will need to ensure that the dehumidifier does not consume too much electricity. Look for a product with an A+ energy saving rating as these generally use less energy and in turn your electricity bill will be much more reasonable.
Function – Finally, if you've zeroed in on everything listed above, you will have to consider one more thing, the functionality of the dehumidifier and whether it offers more than one mode. Look for a dehumidifier that offers multiple modes of functionality especially if you're keen on using it at night.
Different types of Dehumidifiers
There are two major types of dehumidifiers that you can buy today. Let's take a quick look at what they are.
Desiccant dehumidifiers – Desiccant dehumidifiers are devices that have been created to function between 0-30-degrees C. These types of dehumidifiers use a form of heated material to extract and hold the moisture from the air which is then stored within a tank and can be emptied later.
Compressor dehumidifiers – These dehumidifiers generally function well in the UK climate and you will be able to get the best results when they are used in a place where the average temperature is 20-degrees C. These devices, unlike the Desiccant dehumidifiers, use less energy and are more affordable to use on the long run.
Also Read: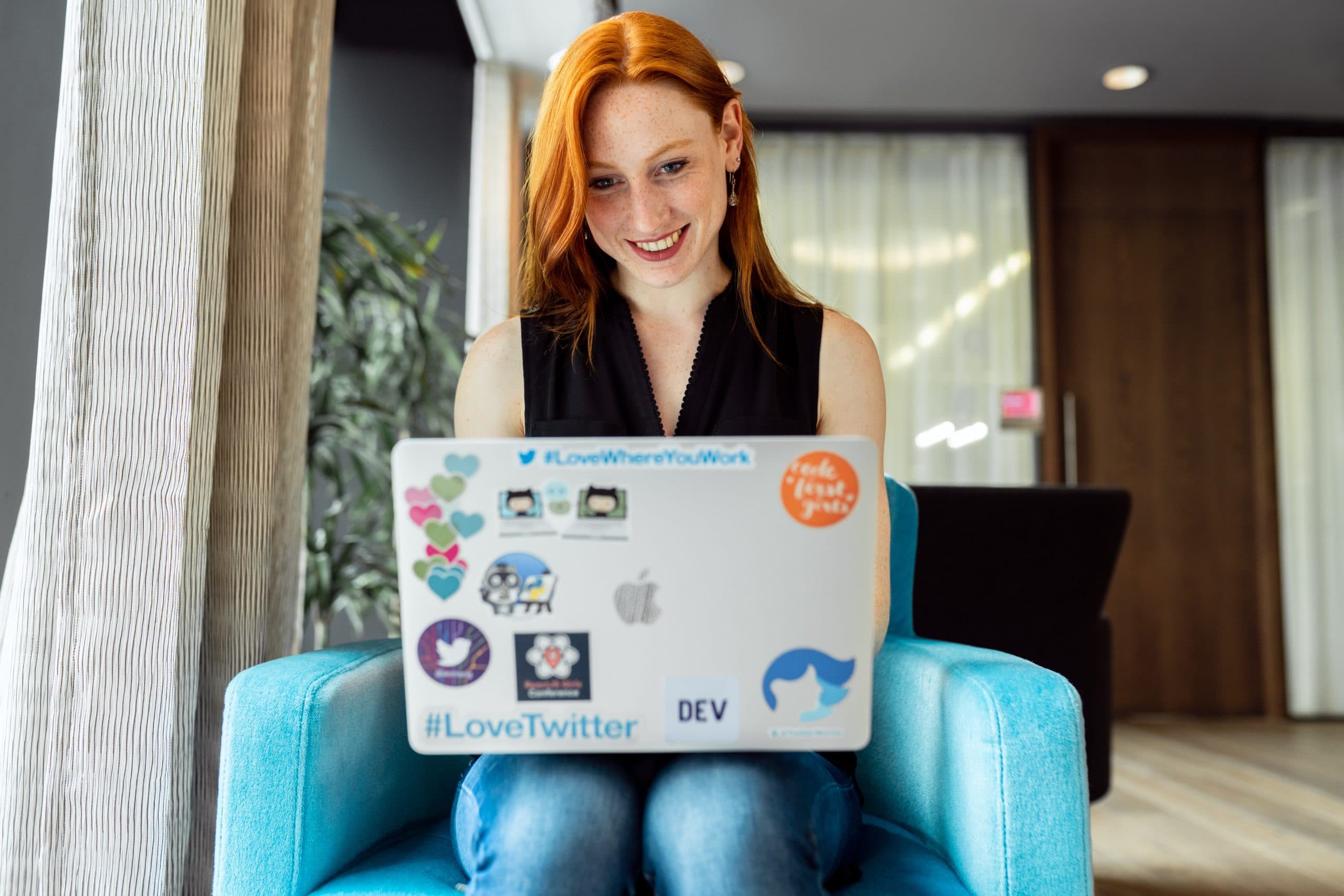 Joanna is a writer, poet, stand-up comedian and holds two master's in arts and history. She founded Discount-age with the intention of providing her readers with solutions to everyday household problems. During her free time, Joanna loves cooking but usually ends up ordering in.