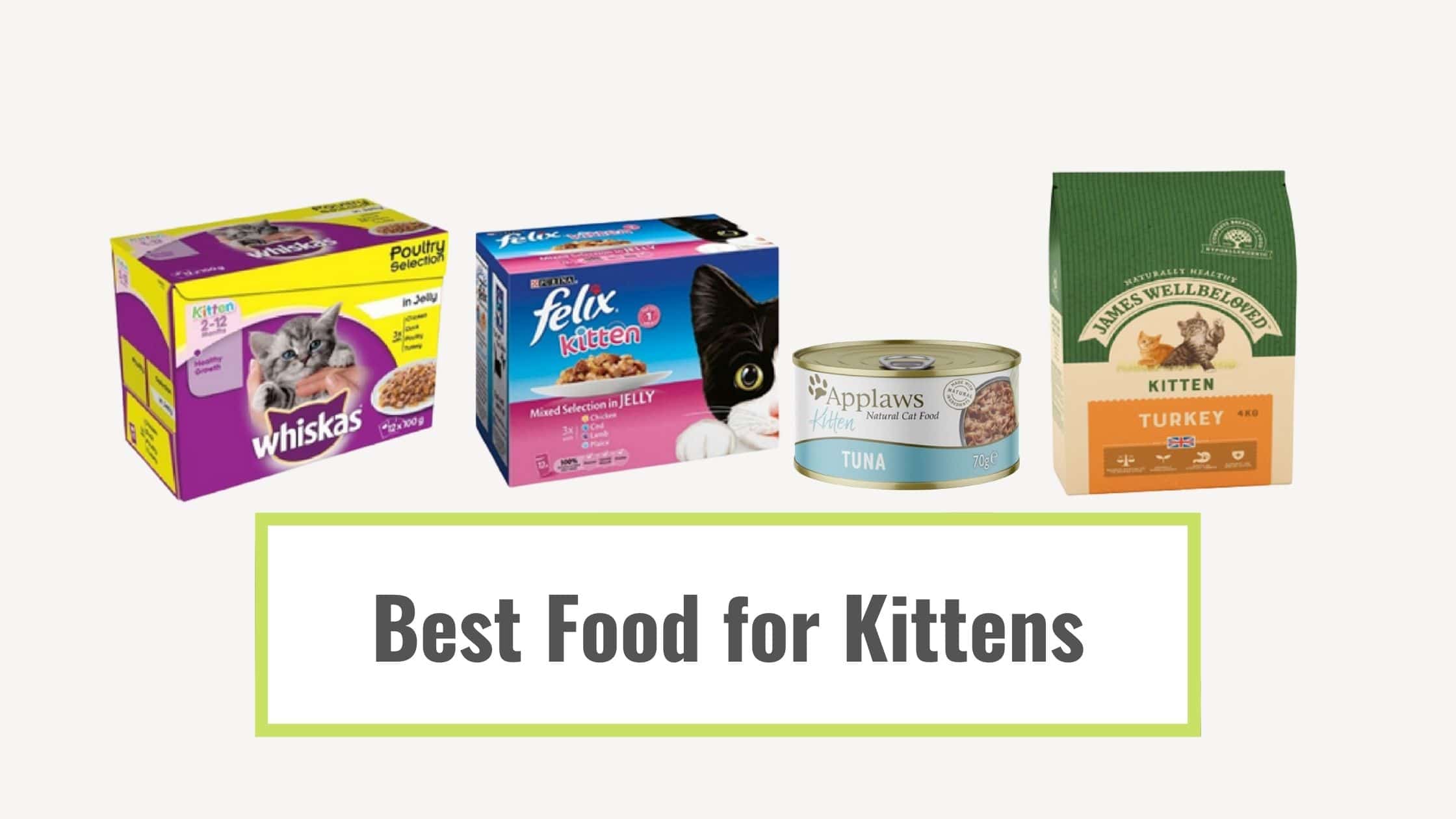 You are the proud owner of a sweet purry baby and knowing what exactly is needed to feed them can be challenging at first. Your own bundle of fur needs a nourishing diet consisting of essential vitamins, minerals, nutrients and proteins which is crucial for your kitty baby to grow into a healthy and happy cat.
We have got your back with the best rated cat foods for kittens available in the UK to support your pet throughout their growing stages and ensure proper growth and long-term well-being. If you cannot decide between wet or dry kitten feed, why not offer a mixture of both! You could even test out both to see which one your kitty baby prefers.
Take a look at the best food for kittens, both wet and dry foods included, to decide what's best for your new furry child. Here is a complete breakdown of all the reviews for each product and the benefits that each one offers
Whiskas 2-12 Months Kitten Pouches Poultry Selection in Jelly
Applaws Natural Wet Kitten Food, Tuna in Jelly tin 70g Tin
Felix Kitten Mixed Selection in Jelly
James WellBeloved Complete Dry Kitten Food Turkey and Rice
Eukanuba Dry Kitten Food Chicken Liver
Lily's Kitchen Kitten Chicken and White Fish Complete Dry Food
Recommended Read: What Things To Buy For A Kitten
Top 6 Best Food for Kittens UK
Whiskas 2-12 Months Kitten Pouches Poultry Selection in Jelly
Pack: 12x100g
Whiskas is a very reputed company that understands the nutrient needs of kittens and has always prepared its products with very delicious and high quality ingredients containing all the essential nutrients needed as a complete balanced diet for your furry friend.
What is even more amazing is the fact that it contains added calcium to support the development of very strong bones in early growth stages and vitamin E and minerals to support their natural defenses.
This kitten food contains quality ingredients like salmon, tuna, white fish and coley with no artificial flavors, colors and preservatives. This is exactly what you need in order to feed a fussy and difficult kitten-delicious chunks prepared with a succulent jelly that is easily digestible for kittens from the ages of 2 to 12 months.
It also offers a variety of choices to choose from -chicken, duck, turkey and poultry containing high protein, calcium, vitamins and minerals to help their internal and external organs.
The feed is prepared with great precision to offer the taste and aroma with a beautiful combination of meat chunks and jelly so soft that it melts in their mouth. It is recommended to feed at least three pouches of this wet jelly kitten feed every day in separate meals for a kitten of about four to five months.
Applaws Natural Wet Kitten Food, Tuna in Jelly Tin 70g Tin
Pack: 24x70g
Applaws use the best natural and excellent ingredients that are highly digestible to give your pet what they deserve. The company is always on a mission to create the best food for your pets as they believe when the food is good, your pet is happy and so are you which is a total win-win solution.
With no derivatives or artificial flavors and coloring, no added sugar, this addictive kitten feed is responsible for promoting healthy weight, and making your furry loved one active and strong.
It contains the finest ingredients of tuna loin, fish broth and vegetable gelling agent along with a natural source of Omega 3, 6 and taurine to aid to maintain your kitty's healthy heart, skin and provide a shiny coat.Taurine is very crucial for maintaining a proper heart function and eye health.
The protein used in their wet feeds comes from prime cuts of meat needed to give your kitty cat only the best. It is advised to serve your kitten's food in the same place to avoid confusion and avoid any disturbance while they relish and enjoy what they eat.
Felix Kitten Mixed Selection in Jelly
Pack: 12x100g
Get ready to tickle your kitty buddy's taste buds with the finest FELIX mixed selection in jelly including soft juicy pieces of meat and fish containing all the proteins, minerals, vitamins and nutrients essential for your kitten's early development in order to build strong muscles, bones and teeth.
It is developed by PURINA vets and nutritionists to give your kitty friend some delicious tasting food. Please keep in mind not to mix it with any other food and refer to the feeding guide and instructions in the packets for different age groups-ages 1.5-3months:1-4 pouches per day, ages 3-6 months: 2-5 pouches per day and ages 6 to 12 months: 3-5 pouches per day.
Contains top notch ingredients like beef, poultry, tuna and trout that come in convenient individual pouches for feeding. Keep in mind that each kitten is different with regards to their activity level and body condition. Serve the kitten feed at room temperature and serve fresh drinking water along with it to help keep them hydrated.
So do take care to adjust the food intake and time allotted to eat. With a fabulous flavor and high grade ingredients, your kitten will definitely find this feed irresistible.
James WellBeloved Complete Dry Kitten Food Turkey and Rice
Pack: 4Kg
Are you ready for a tasty and a healthy balanced meal for your kitten? Get a complete hypo-allergenic, preservative and artificial flavor free dry food for your kitten offered by James Well beloved Kitten food Turkey and rice to give your baby kitten all the energy requirements to support bone structure and development.
It contains Omega 3 oils and omega 6 fatty acids to give your pussy cat a softer and glossy coat.Also a natural prebiotic called chicory extract, is added to support digestive health of the little kittens .Taurine is also used which is a true triumph in supporting the eyes and heart.
This food also contains cranberry extract to help maintain urinary tract health and is the complete dry food package for kittens up to twelve months of age. There are also natural antioxidants from green tea, pomegranate and rosemary to strengthen the immune system.
All these nourishing ingredients are well combined with highly digestible and quality protein-turkey so that your baby kitten lives a long, healthy and happy life.
Eukanuba Dry Kitten Food Chicken Liver
Pack: 2Kg
Eukanuba Dry Kitten Food, rich in chicken, has got what you need to spoil your pet with delicious and nutritious quality food to make sure your kittens grow up to be healthy adult cats. The high content of 91% animal protein in the dry food promotes and maintains a compact muscle structure and healthy growth of your kitten and DHA contributes to the proper development of the brain and eyesight.
Eukanuba dry kitten feed also has a ferment-able fiber (beet pulp) for healthy digestion and effective absorption of nutrients. There is also an optimal balance of omega-6 and omega-3 fatty acids, to give your kitten baby a healthy and shiny coat.
This kitten food provides high quality nutrition and contains important antioxidants, such as vitamin E to help support the immune system and DHA for brain development, which helps promote good brain and vision development for kittens. Your kitten's eating habits depend on its age, temperament and activity. It is always best to serve this treat along with fresh water nearby.
Lily's Kitchen Kitten Chicken and White Fish Complete Dry Food
Pack: 4x800g
Lily's Kitchen is that wonderful brand that truly believes that pets are a family that needs all the love and support to live healthy and happy lives. This is an amazing, naturally wholesome and tasty treat for your baby fluff ball (suitable for kittens up to twelve months).
Containing 74% meaty greatness from freshly prepared chicken and offal, it has lots of protein and calcium to help your kitten grow into a big and strong cat. Another great benefit is the fact that it is nutritionally complete and healthy for your kitten packed with wholesome natural ingredients, vitamins and minerals to support their health.
This dry food is perfect for them to snack on throughout the day and offers an endless list of benefits including:
Taurine helps to supports eyes and heart functions
Prebiotics help in healthy digestion
Contains beneficial herbs, vitamins A, D, E, plus chelated minerals for better nutrient absorption
Takeaway
Feeding your kitten is your number one priority that has to be done properly. Giving them the right food and proper nutrition is necessary for them to grow healthy and happy. Although it can be very difficult to choose between wet and dry feed, both are equally beneficial.
While wet food has high moisture, it contains fewer nutrients. Since baby kittens do not drink enough water on their own, wet food may be a good supplement for them. While dry food is richer in nutrients, it may be a little harder to eat for your kitten's small teeth.
Go for a well balanced sensible mix between the two and buy foods containing high quality ingredients like taurine, extra calories, calcium, protein and fat, vitamins and minerals including vitamins E, and selenium. Not to worry as the above mentioned products already contain all this.
Also Read: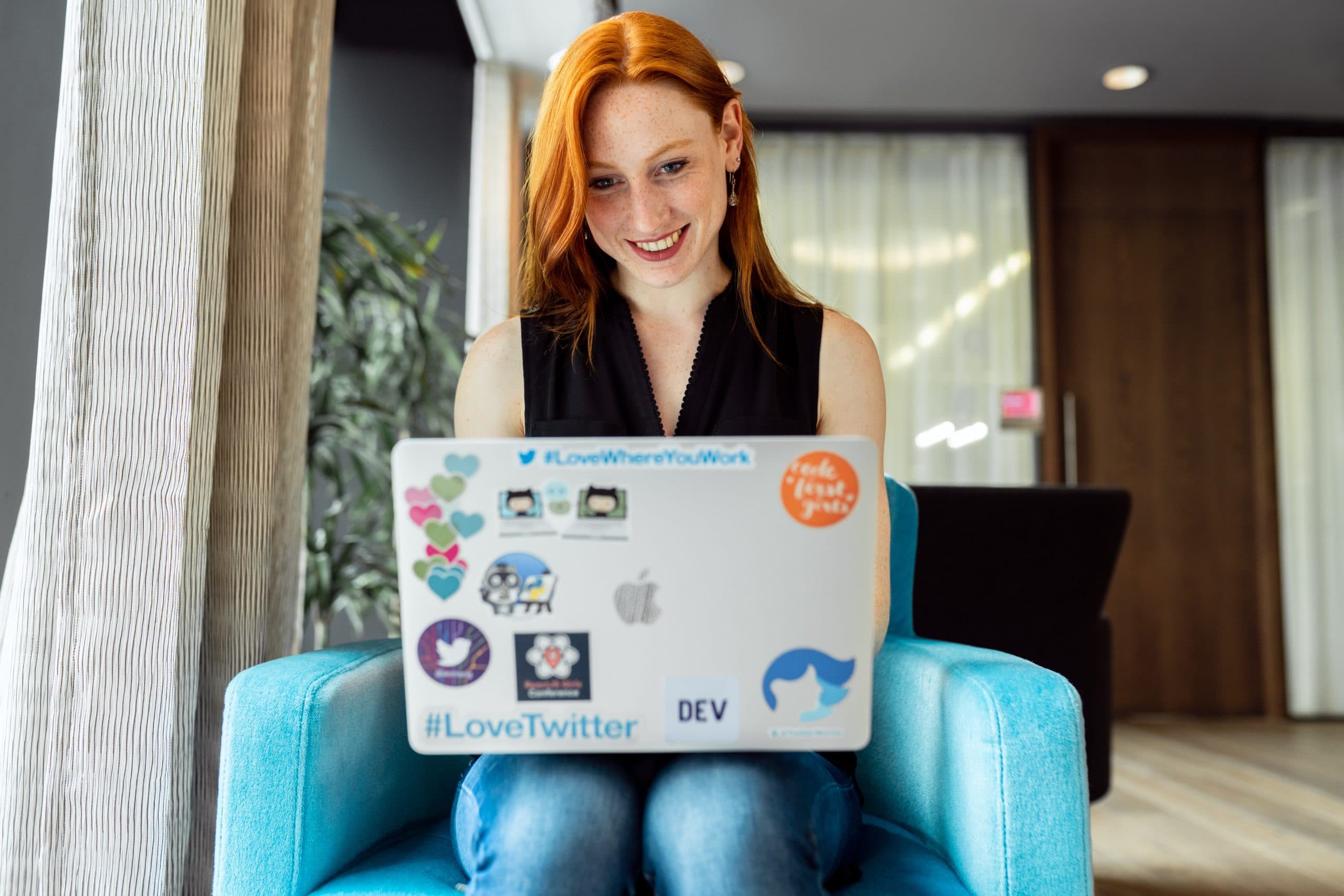 Joanna is a writer, poet, stand-up comedian and holds two master's in arts and history. She founded Discount-age with the intention of providing her readers with solutions to everyday household problems. During her free time, Joanna loves cooking but usually ends up ordering in.