If you're in the market for the best sofa throws for dogs in the UK then you've come to the right place.
Dogs definitely enrich our lives and make our life more exciting and fulfilling. Sadly, no matter how well behaved they might be, it is hard to stop them from curling into a ball and chilling on our sofas and even our beds. There is a price we pay as dog lovers and unfortunately, that is reflected on our furniture especially our couch.
A sofa throw might be your perfect solution and would be a special treat for our furry pets, acting as a good binky.
In this article, you will learn all about what exactly are sofa throws and a few recommendations that would help keep your pet comfortable and warm. So, without further ado, here are the best sofa throws for dogs in the UK.
Chelsea Dog' Luxury Personalized Pet Blankets
Recommended Read: Best UK Dog Food
Things to Remember when Buying a Sofa Throw for Dogs
When buying sofa throws for dogs there are certain factors to consider that will ensure your dog is kept warm and you don't have to break your head about the maintenance of it.
The first thing to look int is the durability of the sofa throw and whether it can withstand the chewing and scratching on a daily basis. A good material to consider buying is polyester mainly because it's quite durable and the clean-up process is rather easy. Also consider the thickness of the throw as the thicker the sofa throw is, the harder it is for your dog to destroy.
Another key factor to take into consideration is the absorbancy rate of the throw and if it can soak up liquids. At times your dog may not be potty-trained and a good absorbing throw can help protect your sofa.
Finally consider the size and price of the sofa throw. Make sure the throw is big enough with some extra room on the sides if you have large breeds. And when it comes to the pricing, don't over do it, make sure you buy something that's made from a high quality absorbing material, but is also light on the pocket.
Top 6 Best Sofa Throws for Dogs
Pawsee Fluffy Sherpa Dog Couch Blanket and Throw
Pawsee's large dog blanket is truly one-of-a-kind 100% polyester high-quality fabric that is well suited to meet the needs of all types of dogs whether large or small. According to happy customers, this is one of the coziest blankets for pets and is super soft and comfortable, double-sided with one side micro fleece and the other side lamb's wool.
It also acts as a great throw cover for your couch, car, bed, chair ensuring that your furry friend stays warm and snuggly. You do not need to worry about its maintenance as it is very easy to clean and machine washable, 60 by 49 inches (152 x 125 cm) that is just cozy enough to allow your furry buddy to lie down and use as bedding.
This dual-textured blanket is the perfect gift option for your friends or family who own their own fur babies. Indulge your pet and spoil them with this ultra-soft, plush, fleece material that will provide them the ultimate comfort and warmth during cold and winter, keeping them warm at night.
This is the perfect throw protection against fur and is also available in many colors. So what are you waiting for? Pamper your furry pup with this so that they can curl up and snuggle and be relaxed throughout the day
Pros
Waterproof and designed to absorb liquids
Can be washed in a washing machine
Available in a variety of colors
Soft and snugly for dogs
Cons
It's large and can be tad heavy when drying it on a line
Catalonia Classy Waterproof Blanket
The Catalonia classy waterproof blanket is a rather large throw for your sofa that's ideal for dogs and comes in a variety of colors to choose from. It's made from high quality Sherpa material and suede that will easily put your dog to sleep.
It has a concealed waterproof layer that makes the throw waterproof and will protect your sofa from water damage. This throw is available in three sizes and you can choose one based on the breed of dog you have at home.
One of the things we loved about this sofa throw is that it has one smooth side and one fluffy side so your dog can sleep on which ever they are comfortable with. While it is a great blanket, there is one small issue, the blanket tends to slide a little, so you may have to keep repositioning it frequently.
Pros
Available in a wide range of colors
Waterproof and absorbent
You can get it in one of three sizes
Throw can be reversed
Lightweight and easy to store
Cons
Can tend to slip off the sofa
Pawz Pet Fleece Fabric Soft Blanket
Pawz Road is on a mission to bring happiness to your pets through quality products and designs. Their team of creative experts continuously tries to explore the possibilities of fun interactions between owners and their dogs by coming up with creative and exciting concepts and designs. At the end of the day, it's all about building relationships and offering pet accessories at affordable rates.
What makes the soft throw very unique is that is made from 100% double side velvet fabric that is ultra-soft, plushy, smooth, and soft that you would fall in love with its gentle touch. Suitable for all dog breeds this fluffy soft throw is designed with the intention of keeping pet fur off your furniture.
With a dimension at around Length*Width:140*100cm/55.1×39.4″; that can be easily washed. The fun polka dots add to the beauty of the soft throw blanket making it a perfect addition to your home decor. You will be also delighted to know that the border sewn into the edge makes it very resilient to tearing, biting, or chewing.
So take the stand and spoil your pet with this amazing soft velvety throw that will certainly do its task of keeping your pet warm, comfortable, relaxed, and supported.
Pros
Can protect the sofa
Safe to wash in the machine
Super soft velvet material
Available in multiple color options
Cons
Petfusion Premium Pet Blanket
There is nothing more frustrating than a blanket pilling which literally exhausts you further as you spend more time picking out the shredding bits of fabric rather than curling up and enjoying your nap. This makes the PetFusion Pet blanket so efficient and the perfect soft throw as the material is resistant to pilling making it as soft and plushy as possible.
Give your pet exactly what they deserve with a nice, warm, and cozy soft throw with stylish designs to blend in seamlessly with your home. The inseam looks classy and chic as this acts as a triple-duty security blanket and protection against fur.
It is machine washable and comes in size Large-135 x 112 cm, perfect for bigger breeds such as German Shepherds, Golden Retrievers, Samoyed, Collies, and is 100% polyester. With an extra double layer that is reversible, that will protect your sofa or bed against scratching, clawing, chewing, and unwanted pet hair.
This soft throw is environmentally safe that is best suited for all four seasons giving your furry loved one a greater sense of security and comfort. You can use it not only on top of your sofa but also for your crate, bed, car, and floor.
The premium materials such as dense fibers make it very durable and long-lasting. Don't think twice; just purchase this soft throw that will perfectly blend in with your dogs' comfort and style.
Pros
Features an anti-piling design
Classy looking throw blanket for dogs
Machine washable and comfortable
Cons
BellaHills Sofa Soft Throw Blanket Cover
CHUN YI is inspired by the spring and symbolizes the breath of spring that is full of vitality and prosperity, and home is the one place that brings great comfort and warmth to people.
The brand blends together two concepts like a perfect marriage; it follows a simple and loving life and is committed to creating personalized and comfortable household products. It consists of a range of products all hoping to be your best friend.
The slipcover soft throw offers a brand new look to your home and will protect your couch from getting dirty. With a 48″ seat width, your pet can snuggle on a chair and sofa that is perfectly covered including the armrest.
The material made from 100% microfiber fabric and colors also makes it a very luxurious throw with a gentle soft texture that would give your pet the ultimate comfort level and at the same time be a perfect addition to your living room decor.
With high quality and personalized design, this sofa slipcover comes in a variety of colors to choose from and is very durable and enduring. Why should your pet have all the fun? What is even cooler is that it has storage bags on either side of the armrests so that you can store little things like the remote control, your phone, iPad, snacks, drinks, and so on.
Your pet can enjoy a great snooze while you binge on your favorite movie. Our sofa slipcover is well equipped with adjustable elastic straps to help prevent it from sliding. You can easily place it on your sofa, stuff the extra fabric, adjust the band and 'Viola' it is completed.
This is perfect against dust, stains, fur and is suitable for all breeds.
Pros
Ultra snugly for dogs
Available in different colors
Is reversible and can easily be washed
Available in sets with arm rests for your sofa
Cons
Chelsea Dog' Luxury Personalized Pet Blankets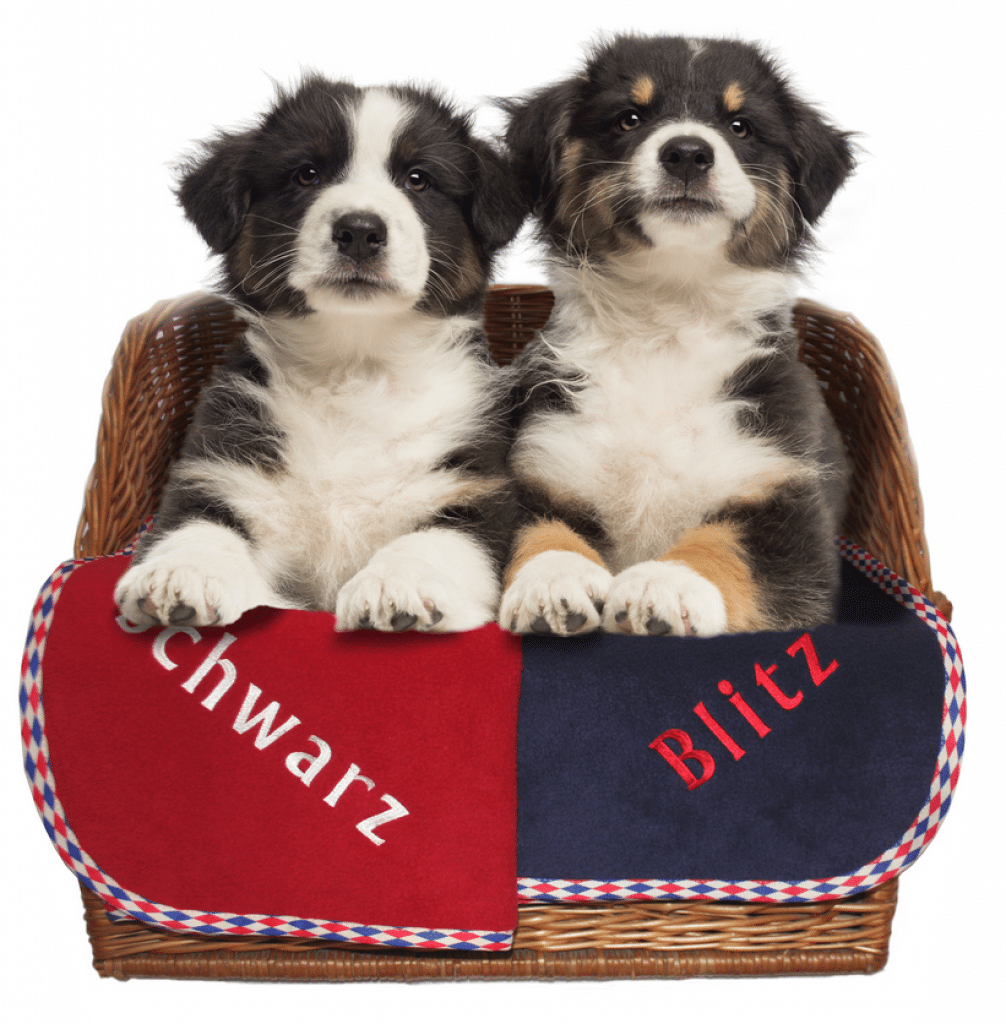 With a focus on supporting small, independent British designers and businesses, Chelsea Dogs take absolute delight and pride in handpicking the finest products for your dog and home. Today; it is the leading online British retailer specializing in selling luxury dog beds, designer dog collars, and personalized pet accessories.
They have a strong and loyal customer base and social media community. Their products are made exclusively in the UK with a firm belief in protecting the environment.
This luxury personalized pet blanket in cerise pink and green apple stripe embroidery is a gift that is just priceless. Want to know why? Well, for starters, these warm and cozy fleece and soft throw come in three sizes-Small (50 50cm x 70cm), Medium (70cm x 100cm), and Large (100cm x 140cm) to suit all breeds that are machine washable and able to dry in five minutes.
What is even better is that you can type your furry baby's name on the soft throw while placing your order making it truly special along with it your type of embroidery in the script- anitag or block style. Surprise your dog with this truly amazing soft throw leaving them with a very relaxed and comfortable experience.
Pros
Compact and ideal for small puppies or small breeds of dogs
Made from high quality materials
Retailer lets you have the name of your dog embroidered on the throw
Cons
Maintenance is a little high because of the number of pieces
What is a throw and how are they useful?
A throw is a very useful household item that is a very convenient blanket or cover used on your furniture be it a chair, sofa, or bed. It comes in handy on a cold evening and all you want to do is snuggle on the sofa and keep your feet warm.
There are also a variety of colors, designs, and sizes to choose from which makes it very exciting! They will really come to your rescue when you need to protect your furniture from getting ruined when your beloved animal is enjoying an afternoon 'siesta'.
After all, all you need to do is give it a good shake and you are good to go. It is way easier and more cost-effective to rinse your sofa throw rather than having it cleaned. Remember to always choose a throw that is versatile, durable, and long-lasting.
FAQ's
What kinds of blankets or sofa throws does dogs hair not stick to?
Dog hair doesn't stick to fabrics like microfiber, satin, silk or tight cotton. However, most of these materials can easily get damaged if your dog is a scratcher and hence are not recommended.
What kind of blankets do dogs prefer?
Based on studies conducted, dogs prefer faux fur blankets and the ones that are cozy. Some bigger breeds also tend to prefer the soft polyester over faux fur especially during the summer when the temperatures begin to soar.
Takeaway
Whether you are looking for something to protect your sofa or just something warm and snuggly for your adorable pet, remember to always find the paw-fect sofa throw that only serves the purpose but also that will last a long time. A comfy dog is a happy dog!
Also Read: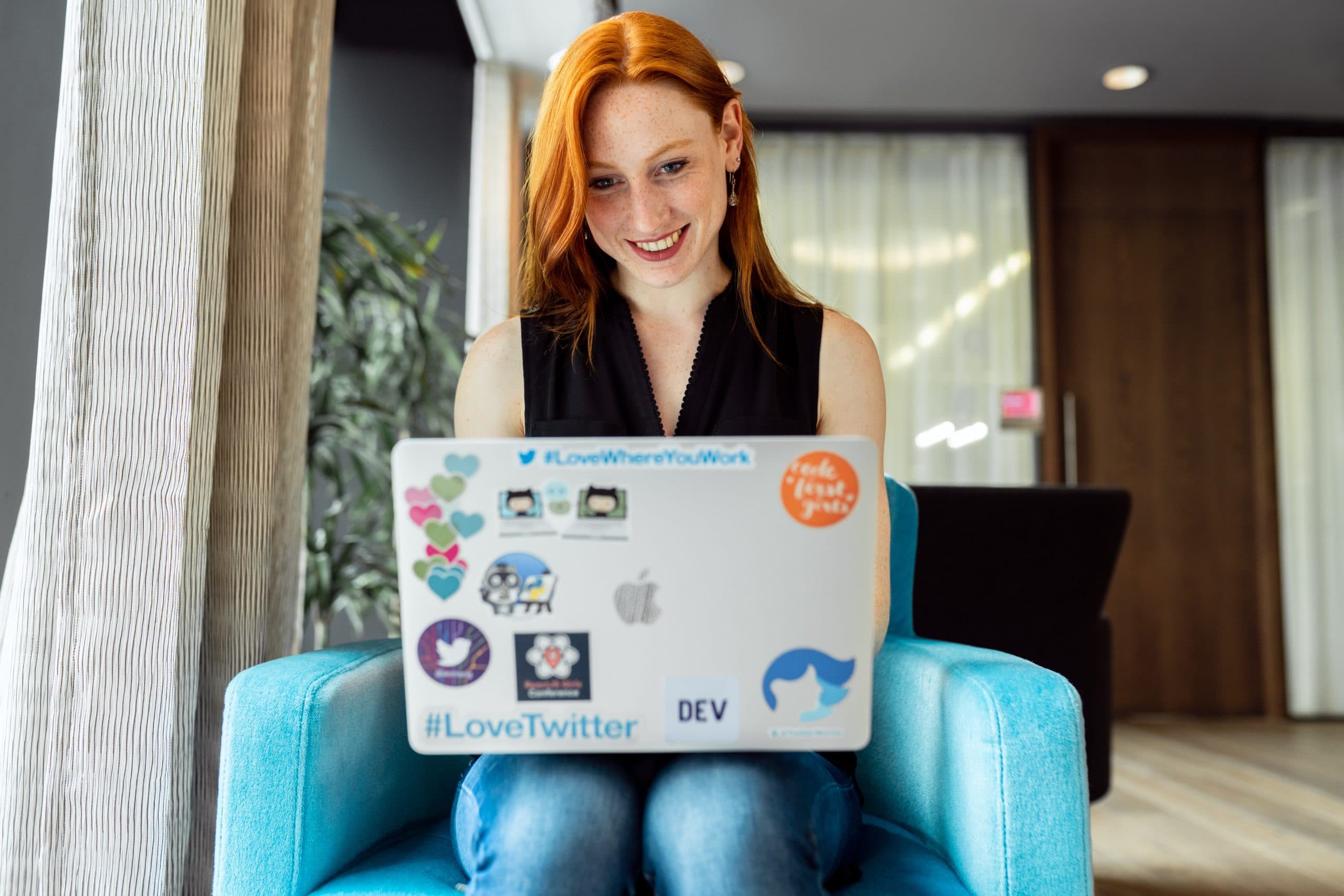 Joanna is a writer, poet, stand-up comedian and holds two master's in arts and history. She founded Discount-age with the intention of providing her readers with solutions to everyday household problems. During her free time, Joanna loves cooking but usually ends up ordering in.