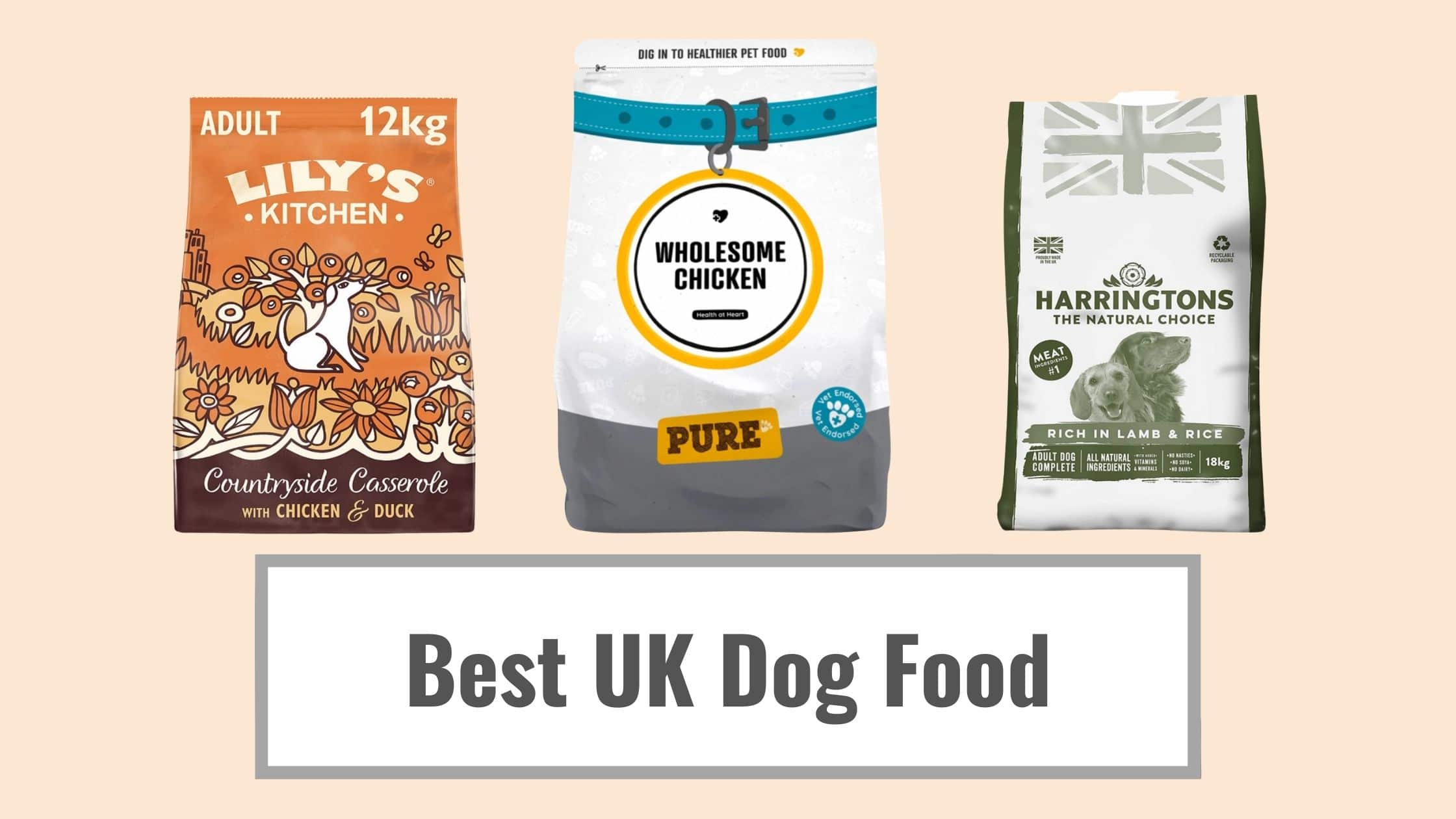 If you have a furry friend, then you definitely must provide them with the best so they live a healthy and fruitful life. One of the most important things to keep in check as your dog grows older, is their diet.
Dogs have a sensitive stomach and digestive system, one bite of the wrong food can send them to the hospital and that's not something any dog lover would like to experience.
The solution, maintain a healthy diet for your dog.
There are many things to look for in dog food, such as whether to buy dry food or wet food, whether the dog food is high in protein, if it's complete or complementary.
To make everything easier, our experts at Discount-Age have reviewed a couple of dog food brands in the UK and have come up with this ultimate guide to the best UK dog food brands. Over the course of this article, you will find out which are the best brands in the market and how to pick the most appropriate dog food for your furry buddy.
Pure Pet Food – Wholesome Chicken
Lily's Kitchen Adult Chicken and Duck Complete Dry Dog Food
Harrington's Dog Food Complete Lamb and Rice Dry Mix
Skinner's Field and Trial Complete Dry Adult Dog Food Duck and Rice
Wagg Beef and Veg Kernel Complete Dog Food
Arden Grange Adult with Fresh Lamb and Rice
Barking Heads Dry Dog Food – Bowl Lickin' Chicken
James Wellbeloved Complete Dry Adult Dog Food Turkey and Rice
Recommended Read: What Things To Buy For A Puppy in 2021
Top 8 Best UK Dog Food Brands
Pure Pet Food – Wholesome Chicken
The Pure pet food – Wholesome chicken is a grain free, single-source high protein meal that has been certified nutritionally complete. This brand has received awards and has been certified by both PETA and the Human & Animal Food Authority.
This product contains 25% fresh chicken, potato, parsnip, carrots,apple, cabbage, green beans, salmon oil, chicory root and the necessary minerals to improve your dog's nutritional intake. None of these products contain any wheat, soya, food coloring, taste enhancers or sweeteners.
Each package comes equipped with a feeding guide that lets you know how much of what to include in the mix so your dog has a nice warm meal to eat. While it is not the cheapest dog food in the market, it does offer more nutrition for your dog as compared to commercially prepared variants of dog food.
Lily's Kitchen Adult Chicken and Duck Complete Dry Dog Food
Lily's Kitchen is known for making some high-quality dog food that does not contain any preservatives, fillers or artificial ingredients. This brand has been preparing their wholesome recipes with one thing in mind – the dog's nutritional level.
Adult chicken and duck complete dry dog food is prepared using freshly prepared chicken and duck, salmon oil, essential oils, minerals and vegetables. This pack uses 31% chicken and 8% duck meat that helps promote healthy bones and joints.
Each bag is roughly 12kg and would be priced under £100 which is not too expensive nor too cheap. It comes highly recommended and has received a reasonably positive rating on Amazon. Ideal for dogs over the age of 4 months, Lily's kitchen chicken and duck is one you need to try because clearly, all dogs seem to enjoy it.
Harrington's Dog Food Complete Lamb and Rice Dry Mix
One of the best dog food to come out in quite sometime is the Harringtons dog food with lamb and rice. This product has been manufactured free from artificial colors and lacks food preservatives. While not all their products are grain free, Harringtons is having this incorporated across their range of products.
The lamb and rice dry mix is made solely from natural and locally sourced ingredients that are rich in antioxidants and Omega fatty acids. They have a whole range of products such as salmon and sweet potato, chicken and sweet potato, turkey and rice.
What's great about this product is that not only does your dog get the right amount of nutrients and minerals, but their packaging is biodegradable so you wouldn't have to worry about discarding it or keeping it at home to store the next batch of dog food.
Skinner's Field and Trial Complete Dry Adult Dog Food Duck and Rice
Skinner's is another Suffolk based brand that has been producing food for dogs since the 1970's. Their primary target is working dogs which require a higher intake of protein to stay active throughout the day.
Their complete duck and rice dog food contains high amounts of crude protein that has been sourced from British duck meat that is hypoallergenic and free from any artificial additives, flavors and preservatives.
It's free from any form of grain like wheat, barley, maize and is even gluten, soya and dairy free. Two ingredients that are key to the development of bones and joints, Glucosamine and Chondroitin have been added into the mix to strengthen and improve your dogs bones.
Wagg Beef and Veg Kennel Complete Dog Food
Wagg is a popular, well known brand that produces some pretty good quality dog food at an affordable price. Their Beef and Veg kennel food is a well-balanced meal for your dog and does not contain any wheat, dairy, soya or any artificial colors and preservatives.
This product is made in Britain and is made from cereals, vegetable protein, essential oils and fats, yucca extract and meat derivatives. Yucca is an ingredient that's attributed to healthy digestion and also contains probiotic MOS that helps produce healthy bacteria in your dog's stomach.
This bag is reasonably priced and is definitely the most affordable on this list. This 12kg bag will be more than enough to feed any breed of dog for at least a month if you follow the dietary instructions correctly.
Arden Grange Adult with Fresh Lamb and Rice
Arden Grange is an independently run family business that uses a combination of quality ingredients and meats to produce a balanced meal for your dog. Their products might not be for everyone as they're slightly overpriced, but that's not much to consider especially if you have a dog with high protein and nutrient intake requirements.
The fresh lamb and rice does not contain any wheat, gluten, beef, dairy, soya , artificial flavors or any preservatives. Instead, it contains 16% fat, 2.5% crude fiber, chondroitin, gluosamine and around 25% protein which is ideal for your dogs healthy diet.
Each 12kg pack contains produce that is naturally hypoallergenic making it a great choice for any dog breed. I would recommend you to follow the feeding instructions listed on the bag before you feed your dog so they get the right amount of nutrition intake with every meal.
Barking Heads Dry Dog Food – Bowl Lickin' Chicken
The Barking heads brand is a relatively new food production brand in the UK that specializes in healthy and complete dog food. Each product of theirs is made from high-quality fresh produce and ingredients with absolutely no trace of any preservatives, flavors or food coloring.
Ideal for dogs of all breeds, the Bowl lickin' chicken is a dry food mix made from 34% fresh chicken alongside brown and white rice. This raises the protein content per serving and is beneficial for your dog's growth and development.
Each bag weighs 12kg and costs under £50. It's rich in vitamins & minerals, animal fats, omega 3 and 6 oils, fiber, carbohydrates and pre/probiotics to aid with digestion. 
James Wellbeloved Complete Dry Adult Dog Food Turkey and Rice
One of the worlds famous chocolate manufacturers and the one behind Pedigree is at it again, this time Mars owned James Wellbeloved has been the highlight of this day with their complete dry adult dog food that has turkey and rice as the key ingredients.
It's made from a 25% turkey meal with vegetables, oils, yucca, herbs, chondroitin and gluosamine to promote healthy diet and growth. This product is hypoallergenic and does not contain any unhealthy additives or preservatives that could cause harm to your dog.
Those who really love their dogs would choose a food product that will cover all the essential requirements in your dog's daily diet. The ingredients for the turkey and rice have been sourced locally and naturally so you wouldn't have to worry about where it is coming from.
Takeaway
Buying dog food is never always easy, you need to consider factors such as longevity, ingredients, whether it's grain free or hypoallergenic. It's best to first consult a vet to determine what your dog lacks and then switch them over to one of the brands that have been listed above.
All the products here are hypoallergenic, naturally sourced and are some of the best dog foods available that come highly recommended.
What are you waiting for? Go on, give them a try. I'm sure your dog will love any of them.
Also Read: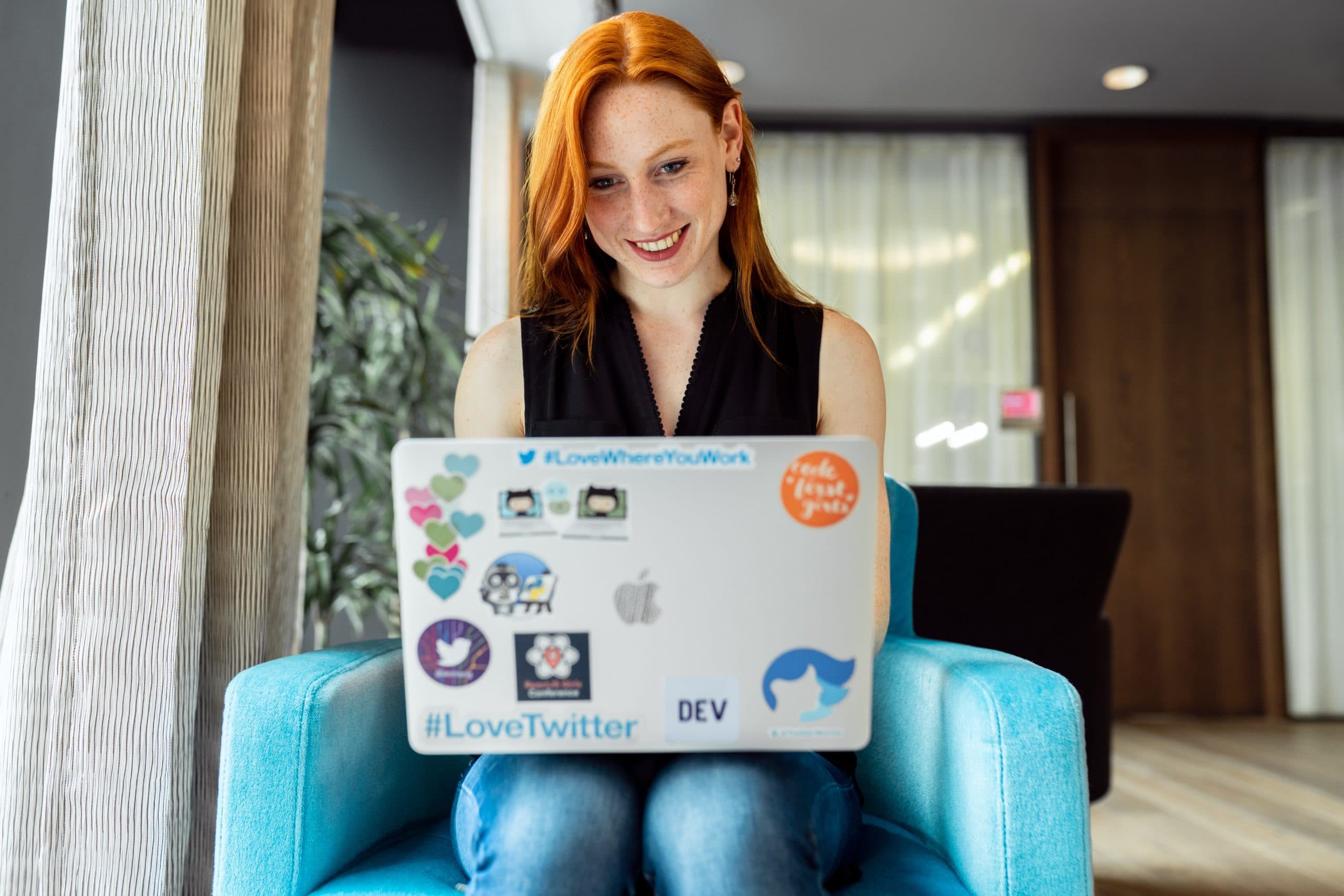 Joanna is a writer, poet, stand-up comedian and holds two master's in arts and history. She founded Discount-age with the intention of providing her readers with solutions to everyday household problems. During her free time, Joanna loves cooking but usually ends up ordering in.