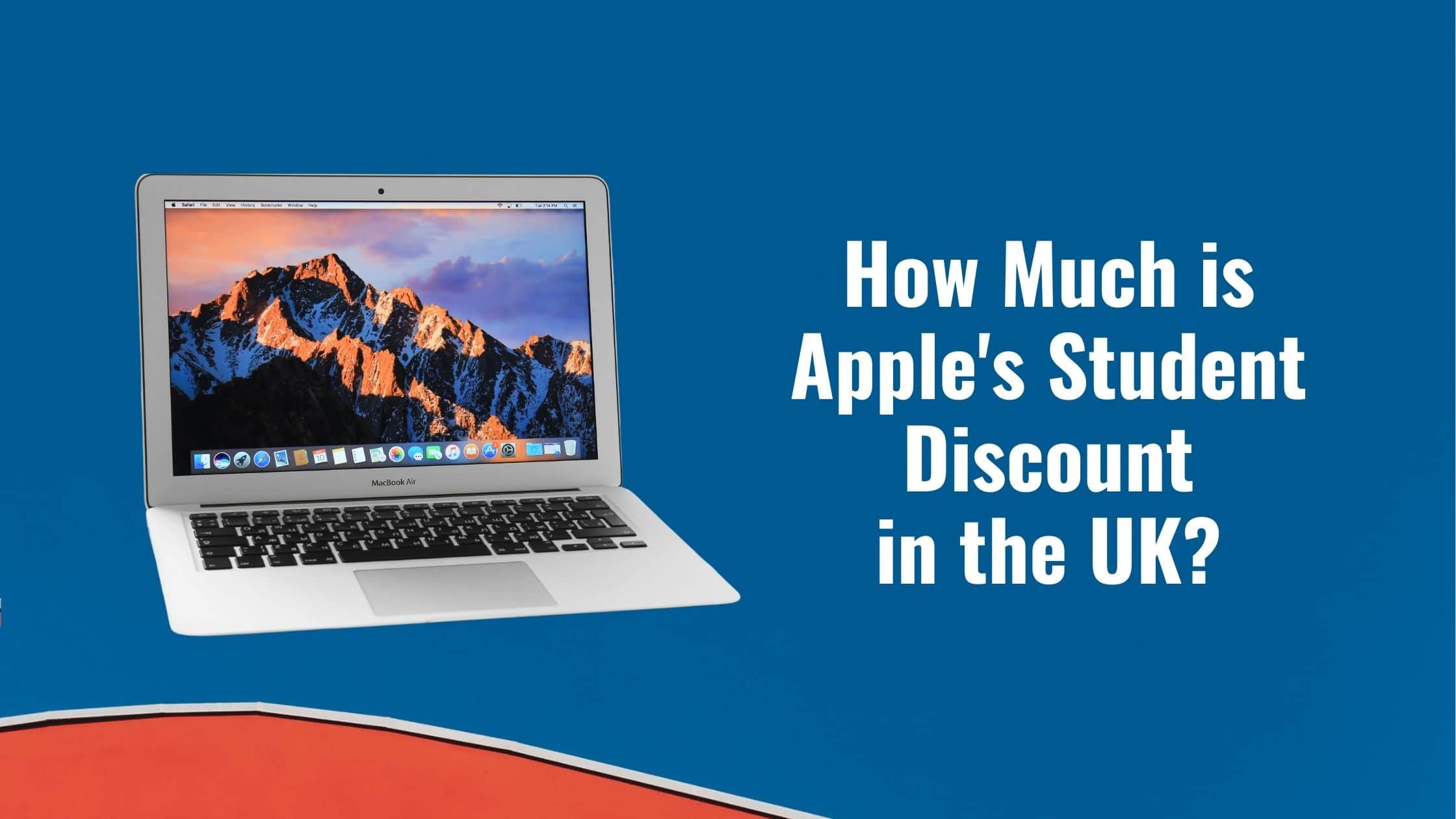 Apple products have been some of the best in the market for a while and everyone from teachers to students and even parents swear by Apple. Their devices are fast, secure and can make learning fun.
In fact, even I used a MacBook throughout my uni and I couldn't ask for more. It was my companion during projects, or when I needed a break from studies. What made the deal, even sweeter for me was the Apple student discount in the UK.
You must be wondering, what is it and how much is Apple's student discount in the UK?
Well, Apple's student discount is applicable only on a certain range of items such as a Mac, iPad or a MacBook. The discount however, is a flat 10% and the value of the savings varies depending on the model you opt for and can range from around £20-100 off on iPads and up to £280 on Mac's and MacBook's.
This article will explain how Apple's student discount plan works, who can avail this offer and also cover the number of items you can purchase using your student discount.
Let's begin!
Recommended Read: Best Apple Pencil Alternatives For iPad Pro
How Much is Apple's Student Discount in the UK?
Apple as a brand does not offer one single, uniform discount for students. The prices of the products are what determines the discount you get. It has set various prices across its product range. As of now, it is available for iMac, MacBook Air, MacBook Pro, and Mac mini) and iPads
I have explained this in detail in my next heading. However, you might be slightly disappointed to know there are no student discounts applicable on the iPhone, Apple TV, or Apple Watch, or on accessories or software for these items.
Who is Eligible for Apple's Student Discount in the UK?
Apple stores in the UK offer discounts to:
Students – If you are aged 16 and above and have enrolled in a college or university. You have a student ID or a document to prove your admission.
Parents of students – If you are the parent of a student in university, you can also buy Apple products on their behalf, please note the discount is not applicable if you are buying the products for your own use.
Education institution staff members – You are eligible for the Apple student discount if you working in a higher education institute, public as well as private as staff members. If you have a valid document to prove your employment, not just teachers but the non-teaching staff and administrative staff can also avail of this discount.
Home school teachers who are on the school board or serving as executives of a parent-teacher organization can also be eligible for the Apple student discount.
Along with a student discount on Apple products like MacBooks, iMacs, and iPads, you will also be eligible for
Free engraving on AirPods and your iPad
Apple TV+ subscription if you buy a new iPhone, iPad, iPod, a MacBook or an Apple TV
You also have an opportunity to trade in your eligible device towards credit for your new purchase or get a gift card from the Apple store
A reduced education pricing for other accessories and AppleCare+ for Mac.
If you have not been deemed eligible for the Apple student discount, you can always try the Apple Refurbished Store for discounted products all year round.
What Can be Bought with the Apple Student Discount?
You can avail yourself of the student discount on many of the latest Apple products. The percentage of the student discounts depends on the product you buy. When you visit the apple store and place an order along with your desired configurations, the percentage of the discount offered often increases.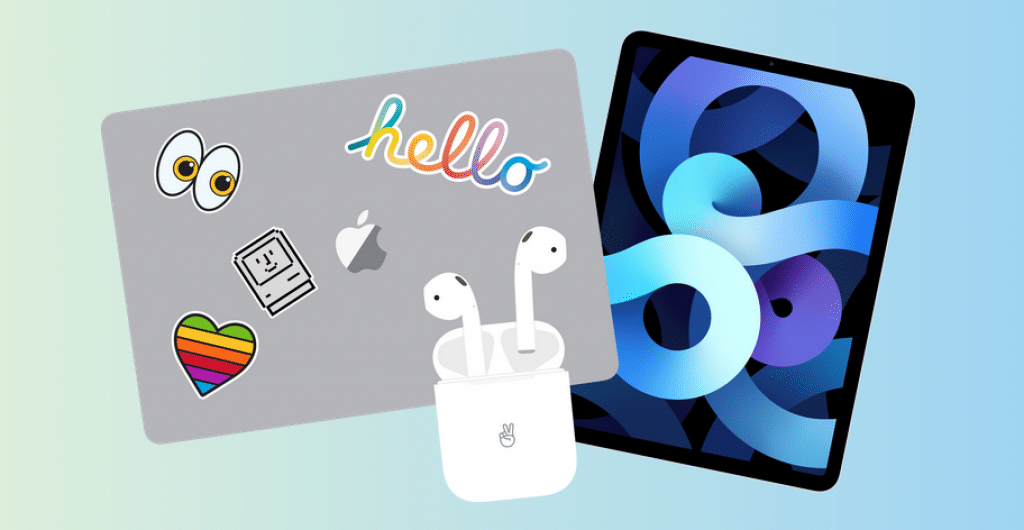 At present, you get a student discount on the following products.
Note: The prices mentioned are approximate and may differ.
Macs

Mac's are some of the few products that you can avail up to £130 off. You can use your student discount at any of the UK Apple Education stores In the UK, you can get the following discounts on Mac's and MacBook's. However, as you begin to select models with higher specs, the value of the discount also increases.
Here are some discounts on some entry-level Mac's/MacBook's
24″ Mac from £1,124.40 – £124.60 off
MacBook Pro from £1,168.80 – £130.20 off
MacBook Air from £898.80 – £100.20 off
Mac mini From £628.80 – £70.20 off
Mac Pro from £4,948.80 – £550.20
iPads

iPad's are sold at the UK Apple Education store at a discount that ranges from £20 all the way to an impressive £80. The discounts again vary depending on the specs of the iPad you're buying.
iPad Mini from £379.20 – £19.80 off
iPad Pro from £711.60 – £36.40 off
iPad Air from £535.20 – £43.80 off
iPad from £309.60 – £19.40 off
Accessories – In the UK, there is an offer for free AirPods worth approximately $159/£159 along with a 20% discount on AppleCare+ to protect your devices. The offer runs between 15 July to 11 October with your qualifying purchase from the Apple Education Store.
Apple Music – You also get a discount of 50% straight on Apple music. You end up paying $4.99 / £4.99 instead of $9.99 / £9.99 every month for up to 48 months. Check the official Apple UK website for more information on Apple Music student subscription.
What is the limit to buying Apple products with a student discount?
You as a student, parent of a student, and staff of the university have the option of ordering Apple products with the Apple student discount in the UK but they have set a limit.
The details of the products you can order per academic year are as follows:
MacBook x 1 per year
Mac x 1per year
Mac Mini x 1per year
iPad x 2per year
Software x 2 per title
Please note the listed products must be purchased online or at an authorized Apple store. The limit will not be affected by where you plan to purchase the products.
When you complete an academic year, you can again purchase the said amount again with the Apple student discount. However, if you want to buy other products or accessories not listed above, there is no limit and also the said discount won't be applied.
How to Apply for the Apple Student discount in the UK?
Getting back to how you can apply for the Apple student discount, this is how it works. If you are in the UK and have enrolled in a University, you need to visit Apple's Education Store in the UK.
There is a restrictive process to checking your credentials. You need to sign up online via the student discount website, Unidays. Another way if you don't want to use Unidays, is using the rival verification service called Student Beans, which works in the same way as Unidays.

The registration is free and you need to provide accurate details of your college or university along with details of the course you are attending.
Whichever site you choose, ensure you provide a valid email address and a password, your name, institution, subject of study, years of study, and course length. The same applies to parents and staff members if you are applying for the student discount.
Once you have furnished the above details, your registration process will be complete and you will be signed in and will be able to access Apple's student discounts. It is that simple.
You can also contact Apple directly by calling or chatting with a representative or walking into an Apple store in person. The staff there will guide you through the process.
Buying Apple Products for an Education Institution
If you're someone who who works in an education institution and have been tasked with buying Apple products for your school/uni, then you can visit the UK Apple Store for Schools and Universities and the process will be slightly different to if you're a parent or student.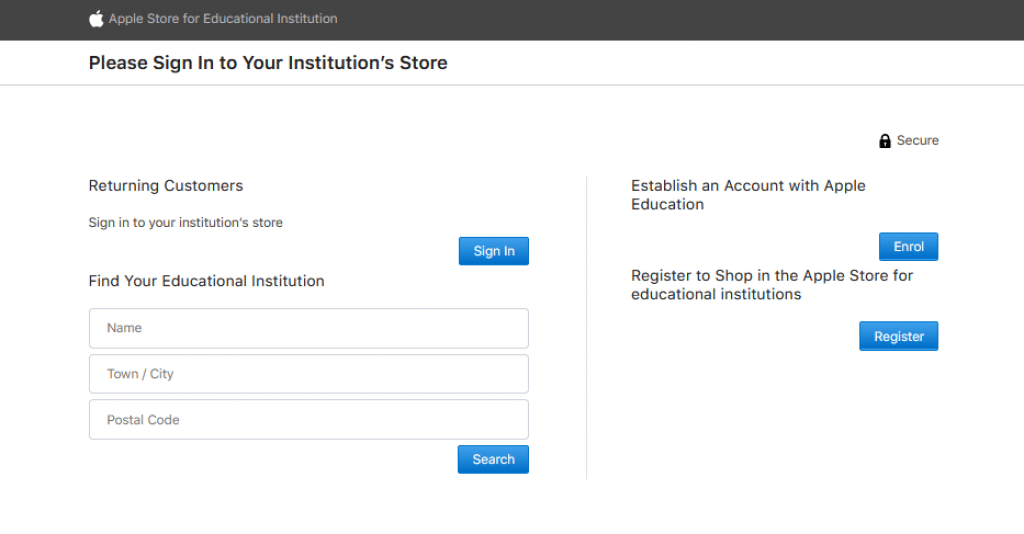 You will have to first visit the UK Apple Store for Schools and Universities and then you will be prompted to furnish details about your education institution. If you find your institution, you will be able to sing in and access the store.
Register your details and proceed to purchase the necessary items for your university.
If you are unable to find your institution listed, you will then have to contact Apple via phone to discuss the possibility of getting your school registered.
How to get a student discount for Apple Music and Apple TV+ in the UK?
If you're a student in the UK, you're entitled to get 50% off on Apple Music and this deal even includes Apple TV+ for a limited period of time. There are a couple of things you can do to avail a discount on Apple Music and TV+ and if you're a first time subscriber then you can get 3 months free post which you can avail the discount on your account.
The student discount for Apple Music and Apple TV+ are the same in other places like Ireland and the US, Australia, Denmark and Germany where you can get a flat 50% off on your subscription only if you're a full-time student. The only thing you should do in this case is prove to Apple that you're a full-time student by uploading your college/school ID information onto their portal.
You can also sign up as a student on any Apple device like your Mac, iPad or even your iPhone. Simply create a new Apple Music account and set up the account as a student.
FAQ's
How much does the Apple student discount take Off?
The Apple student discount in the UK saves you nearly 10% across Macs and iPads. That means instead of paying £1,124 for a Mac, with your student discount you can avail a £124 price reduction on the Mac.
Does Apple have a 20% student plan?
A handful of products are eligible for a 20% discount on their MSRP if you're a student. This offer is generally available during the yearly Back 2 School promotion.
Does Apple verify your student ID?
Generally employees at the Apple Store would ask you to furnish your student ID, but that's not always the case. At times you can get your student discount without showing them any ID, however, if they do happen to cross check at a later date, you're liable to pay the difference in the price.
Takeaway
I am really glad I could curate all the information to help you figure out how much is Apple's student discount in the UK. I hope these tips and tricks help you in getting the right product at the right price.
I have used Apple products and can vouch for their quality. Once you have used the brand, it takes time to get used to or change the operating system. It is no surprise why Apple as a brand has such an iconic status in today's day and age. As a student, if you getting a great deal, make sure you make the best use of it.
I wish you great success in all your future endeavors. Stay safe and leave a comment if you liked the article. So share it with your friends and family too. See you with another interesting topic.
Also Read: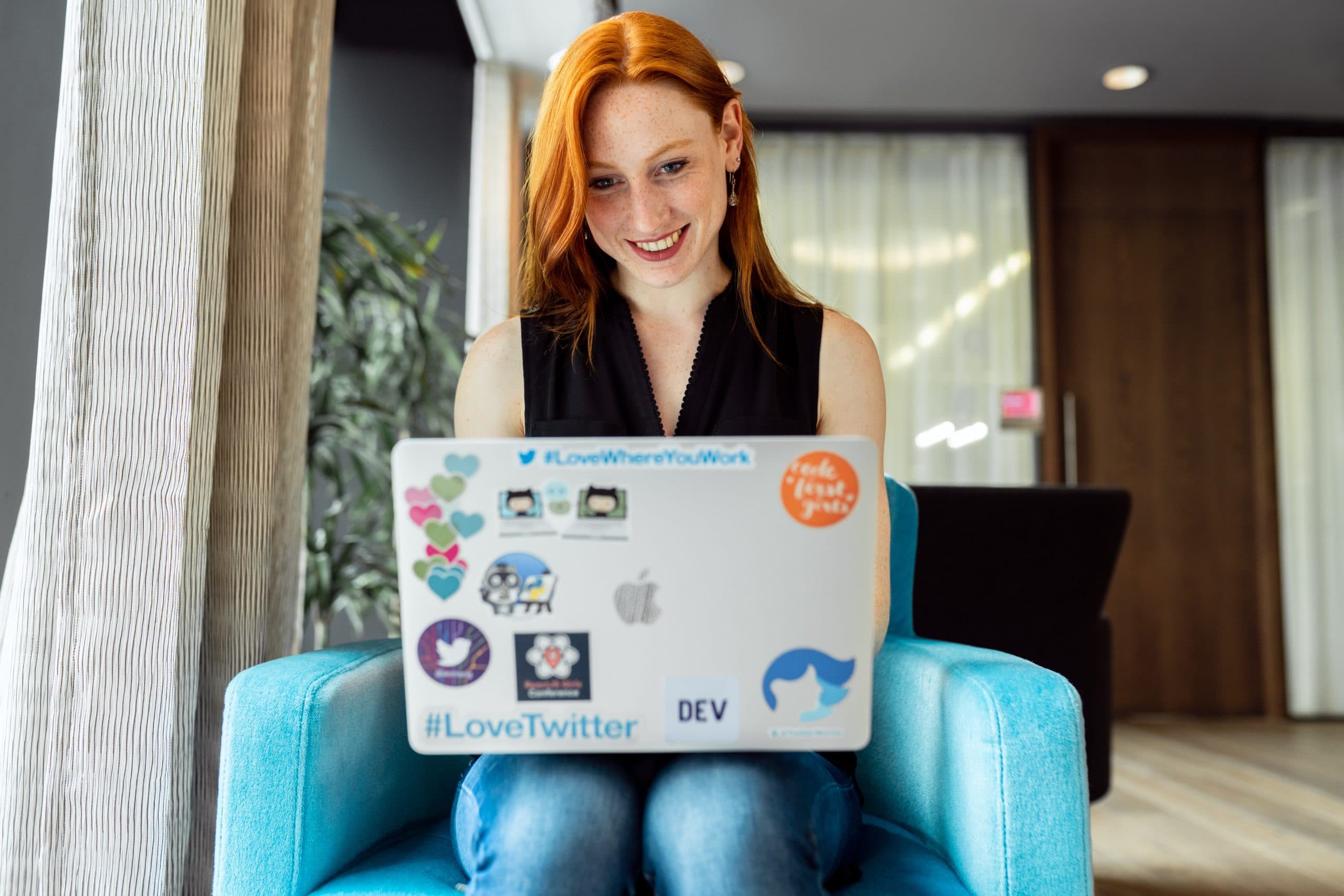 Joanna is a writer, poet, stand-up comedian and holds two master's in arts and history. She founded Discount-age with the intention of providing her readers with solutions to everyday household problems. During her free time, Joanna loves cooking but usually ends up ordering in.