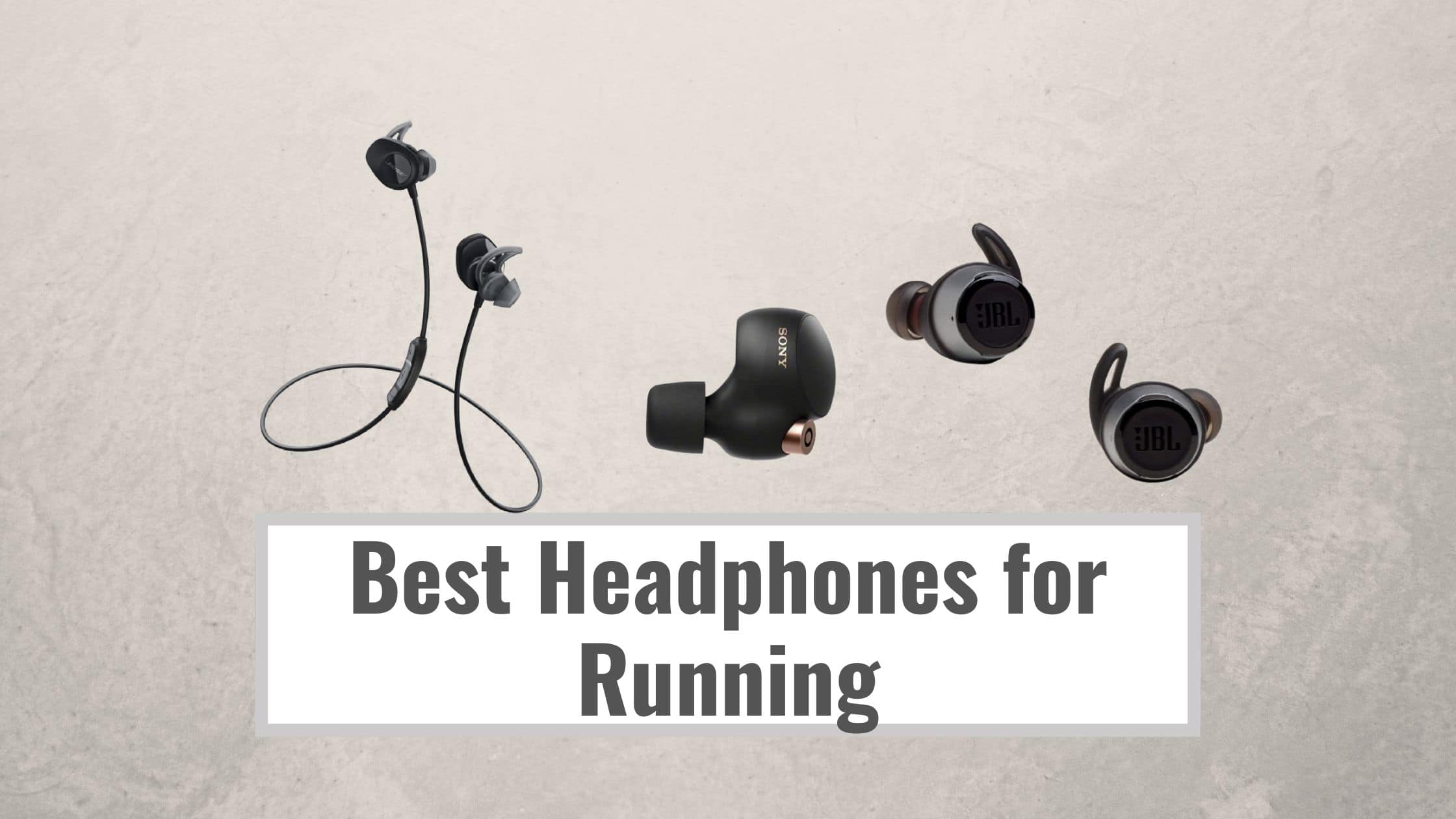 If you're looking for something to motivate you into running, then buying a pair of headphones will surely help. Headphones can drown out the rest of the world and allow you to focus on the task at hand, which in this case is your daily jog or run.
The best headphones for running will deliver impressive sound while being sweat and water resistant. It'll also be the one that stays in place, offers a decent battery life and comes with wireless connectivity which is convenient especially when you're moving around a lot.
Our team at Discount-Age have tried and tested some of the best headphones for running based on the above mentioned factors and were able to list out the top 6 that you should definitely give a try.
This list is a mix of affordable and expensive headphones so there's definitely something for every type of budget. 
So, without any further ado, here are the top 6 best headphones for running in the UK.
Bose SoundSport Wireless
JBL Reflect Flow
Sony WF-1000XM4
Bose QuietComfort Earbuds
Panasonic RZ-S500W
Bowers & Wilkins PI3
Recommended Read: Best Budget Noise Cancelling Headphones
Top 6 Best Headphones for Running in the UK
Bose SoundSport Wireless
The Bose SoundSport Wireless is currently the best headphones to use on your daily runs. They're some of the best sounding headphones in the market and are affordably priced so everyone can get a pair.
Each earbud comes with a ear-hook that secures them in place and next to the right earbud you have the controller/remote that you can use to either pick or disconnect calls and increase or decrease the volume.
These lightweight headphones are sweat-resistant and come with a IPX4 splash proof rating which means that they have been designed to be used in the gym or when you're out running in the morning.
You would get around 5-6 hours of solid playtime with the Bose SoundSport and sound brilliantly powerful with deep bass to get you motivated to run faster than ever before.
JBL Reflect Flow
The JBL Reflect Flow is an affordable pair of TWS earbuds that have been specifically designed to be worn by those working out or always on the move. These earbuds deliver JBL signature sound while being IPX7 waterproof and sweat-proof.
The ear tips and hooks are made from durable silicone that sits firmly and snug in your ears. Each pair comes with additional earbuds of different sizes so you can replace them depending on whether they fit firmly or you need to change them to a larger/smaller size.
These earbuds come with a feature called Ambient Aware where you are able to hear people around you even with the earbuds in place. The Reflect Flow is equipped with a decent battery that offers up to 10 hours of playback from a single charge and an additional 20 hours if you have the charging case with you.
The face-plate of these earbuds house the controls and all you'd have to do is simply tap on the earbud to either pause or play the song or similarly you can make use of the voice assistant and verbally communicate with your headphones.
Sony WF-1000XM4
Sony has been making some remarkable audio devices the past couple of years and one notable mention of theirs is the TWS WF-1000XM4. These premium sporty headphones are comfortable to wear and have been designed to be sweat-resistant.
The earbuds are equipped with noise-cancelling capabilities and deliver balanced and true sound with detailed mids and highs. They last on average for about 8 hours from a single charge and along with the case you can expect to get around 16 hours of additional play time.
Sony's WF-1000XM4 features touch-sensitive controls that are concealed under the face-plate and you can easily control what you're listening to by simply tapping on the face-plate of the earbuds.
Not only that, these earbuds isolate external noise when worn so the user does not get disturbed by others who are talking or working out around you. They're equipped with additional features such as Speak to Chat and Quick Attention which are quite similar to Ambient Aware that the JBL Reflect Flow comes with.
Bose QuietComfort Earbuds
Bose is at it again, this time with their QuietComfort Earbuds. They're considered to be the best TWS earbuds from Bose that offer noise-cancelling capabilities and have been built for those who need a little extra motivation while on their daily run.
The QuietComfort are both sweat-proof and weather resistant which means that they can be worn in the rain and nothing will happen to them.
You get around 6 hours of battery life from a single charge, quite similar to the SoundSport and along with the charging case nearby, you're guaranteed two extra full charges which is around 17-18 hours worth of playback.
QuietComfort earbuds can be paired with a smartphone app via which you can customize your controls and enable or disable the noise-cancellation functionality. These earbuds sound great and while they do cost quite a bit, they are truly some of the best headphones for running.
Panasonic RZ-S500W
The Panasonic RZ-S500W is an important mention on this list simply because it's the only headphones that are equipped with dual hybrid noise cancelling capabilities. They are Panasonic's first ever TWS earbuds that are loaded with features that will enhance your run.
These earbuds come with an Ambient mode, dual microphones, and about 6 hours 30 minutes worth of battery life from a single charge. The charging case provides an additional 13 hours of playback if you're carrying the case along with you.
Both earbuds come with touch control functionality and can be used to either control your music or answer/reject phone calls. These are some of the best headphones for running in the UK and are priced just under £100 which makes them one of the best to buy today.
One more thing to note is that the RZ-S500W is waterproof and carries an IPX4 rating which basically means that you can wear these headphones in the shower and nothing will happen to them.
Bowers & Wilkins PI3
B&W has been developing and selling some of the most premium and unrivaled audio equipment in the world for a really long time. One of their most notable products is the PI3 which is a pair of in-ear headphones that features dual drivers, a flexible neckband and even comes with additional ear tips that are interchangeable.
The PI3 provides you with the best fit possible and is equipped with a high-performance battery that can deliver around 8 hours of playback from a single charge. While these headphones are not waterproof, they actually are splash-proof and rain proof.
They are equipped with aptX codec that lets  you experience music and movies the way they were intended regardless of what you're doing. So, if you're on a run, these headphones will definitely drown the outside noise and keep you immersed and motivated to run some more.
Best Headphones for Running UK – Buyers Guide
In order to come to the conclusion that these 6 are the best headphones for running, we put them through certain tests to determine which are the best. Here's what we looked at and hopefully this will help you determine which is the best headphones for running that you would like to buy.
Fit and Ambient Sound – One of the most important things that you need to consider is the overall fit of the headphones and whether they block out ambient noise. As a runner  you will want to use headphones that isolate you from the outside world, there are some on this list that offer ambient sound isolation but the only problem is that they don't fit everyone's budget. Pick one that fits well as perfectly fitting headphones normally do block outside noise without having any additional components added.
Water/Sweat Resistant –  If you run then you know you're going to sweat and not all headphones are designed to be sweat-resistant. Make sure the headphones you buy come with some level of water resistance to protect them from getting water damage. Generally these products do come with an IPX rating or waterproof rating and those that carry a rating of IPX4 and above are generally water-resistant or sweat-resistant.
Battery Life and Connectivity – Another point to consider is the battery life of the earbuds. Ideally, the longer the better and since not all headphones offer longer battery life, you need to read through the product specifications and determine which comes with a larger battery. Connectivity is not that much of an issue but ideally you'll want to choose a pair of headphones that are wireless or come with a neckband. Headphones that require to be plugged into your smartphone are not the best choice for when you go to the gym or while running simply because the wire tends to get caught in your arms or can get snagged on something near you and damage the headphones.
Also Read: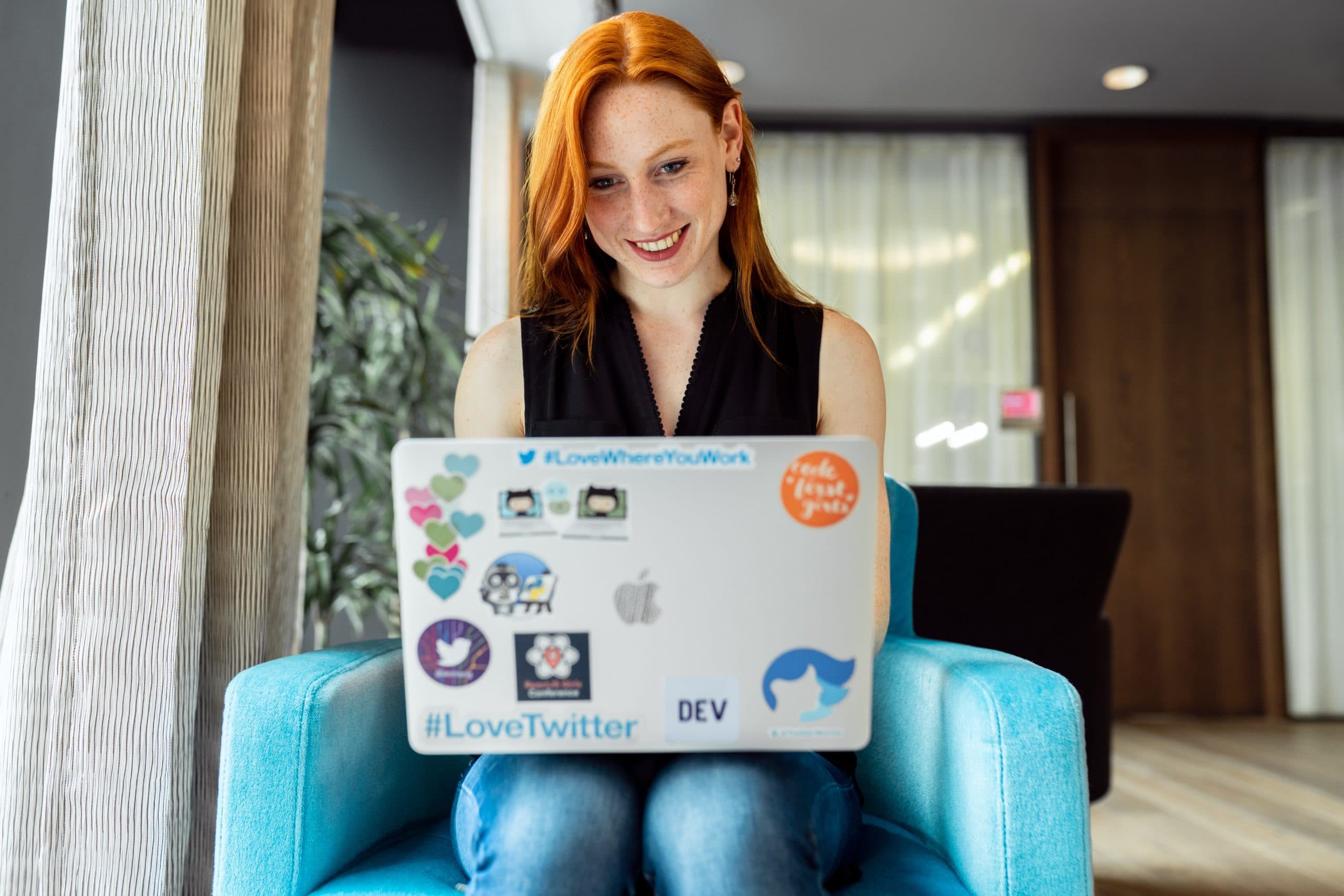 Joanna is a writer, poet, stand-up comedian and holds two master's in arts and history. She founded Discount-age with the intention of providing her readers with solutions to everyday household problems. During her free time, Joanna loves cooking but usually ends up ordering in.