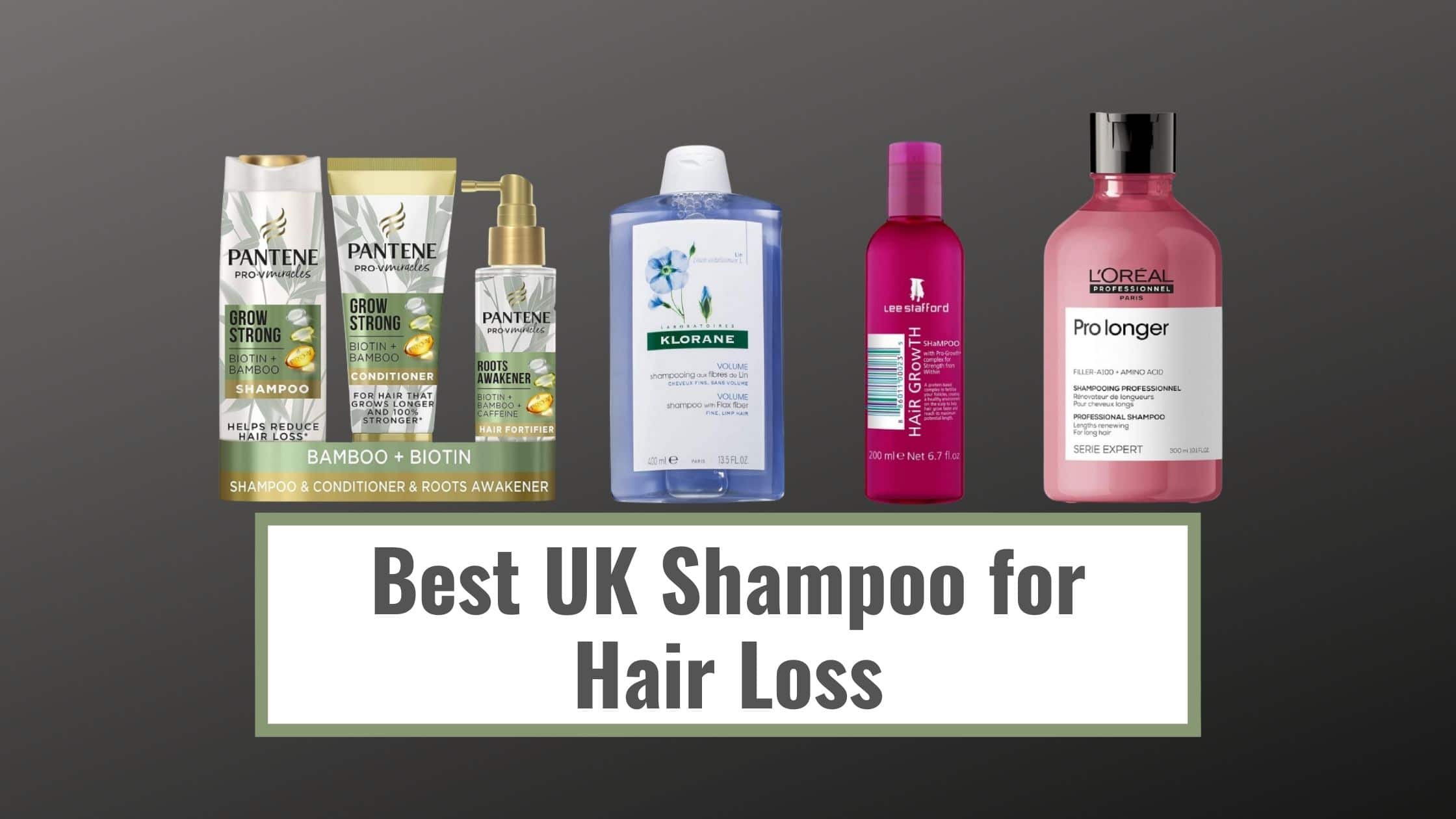 Hair loss is a common problem faced by millions of people in the UK and this can be attributed to different factors such as bad water quality, climate change and even pregnancy in women. On a daily basis we lose between 50-100 strands of hair which is normal, but anything more than that would be worrisome and needs to be looked into.
If you're someone suffering from hair loss, then you will need to use a hair loss shampoo which has been formulated to target and resolve such issues. We have found a wide range of hair loss shampoos in the UK that can be used for different reasons. These shampoos will surely put a stop to your hair fall and help boost its volume while improving your scalp.
Here are the top 7 best UK shampoo for hair loss.
Lee Stafford Vegan Hair Growth Shampoo
Klorane Shampoo with Flax Fiber
L'Oreal Professional Pro Longer Shampoo
ArtNaturals Organic Moroccan Argan Oil
Pantene Pro-V Grow Strong Biotin & Bamboo Shampoo
Viviscal Densifying Shampoo
Nioxin System 1 for Natural Hair
Recommended Read: Best Hair Growth Products
Top 7 Best UK Shampoo for Hair Loss
Lee Stafford Vegan Hair Growth Shampoo
The Lee Stafford vegan hair growth shampoo is by far the best shampoo to use if you're suffering from hair loss. This shampoo is extremely affordable and has been designed as a hair loss treatment solution for women.
It uses a Pro growth formula that revitalizes your hair by maintaining moisture balance, softens the strands of hair and cleanses your scalp by getting rid of excess oil and dirt. This shampoo is well known for its ability to stimulate hair growth by encouraging blood flow to the roots of your hair.
This shampoo is rich in essential nutrients and is best to be used on wet hair and while using the hair-growth conditioner from Lee Stafford. Each bottle contains 200ml of formula and this is more than enough to last you for up to 45-60 days if used in limits.
Klorane Shampoo with Flax Fiber
Klorane is another brilliant shampoo to use if you're dealing with hair fall.This shampoo is known for its ability to boost the roots of your hair thanks to the fortified flax fiber that has been included in the formula.
It's free from parabens and SLS so you know that it's beneficial to your hair without any harmful effects. Formulated with ingredients such as linseed extract and citric acid, this shampoo for hair fall will keep your hair soft with a nice smelling after-shower scent.
The Klorane with Flax fiber is a brilliant product to try and is one of the best shampoos for hair loss available in the UK. I would only recommend using a small quantity whenever you're about to wash your hair because though the shampoo is of a thin consistency, it does lather up pretty well.
L'Oreal Professional Pro Longer Shampoo
L'Oreal is a brand that actually has been considered to be one of the best hair care brands in the world and they pretty much have shampoos for every kind of hair related problem. Their Professional Pro longer shampoo has been specifically formulated for those who have thin hair and suffer from hair fall.
The Pro longer shampoo is ideal for all hair types and works on split ends and thin hair by penetrating the fibre into your hair to thicken it and boost volume. It feels premium in your hands and when applied on the hair it lathers up pretty easily leaving your scalp feeling soft and refreshed.
While this shampoo works wonders on thin hair and those dealing with hair fall, it is not paraben, silicone or sulfate free so if you're someone who has sensitive hair or skin, then this is not the one for you. Overall, the pro longer shampoo is a wonderful product and based on research conducted by L'Oreal, users reported a reduction of hair loss with a majority of the subjects reporting thicker and stronger hair.
ArtNaturals Organic Moroccan Argan Oil Shampoo
ArtNaturals is one of the most effective and all-natural hair care products in the market that uses Argan oil in their products which is a natural occurring oil known for its healing and hydrating properties. This shampoo is perfect for those who deal with hair fall caused by the sun or dry weather and repairs such damage with ease.
It's suitable for all types of hair and can be used by both men and women. I would recommend using the Argan oil and Aloe shampoo along with the conditioner to receive the best results. It can be used on color-treated hair and is free from sulfates and parabens making it ideal for anybody who wants to put a stop to hair fall.
The organic Moroccan argan oil and aloe shampoo acts as a powerful moisturizer that is capable of getting rid of dirt and excess oil trapped in your hair. What we really liked about this shampoo is that it's one of the few products that is formulated using only natural ingredients and it uses Argan oil and Aloe to repair your hair.
Pantene Pro-V Grow Strong Biotin & Bamboo Shampoo & Conditioner Set
The Pantene Pro-V grow strong biotin and bamboo shampoo and conditioner kit is one of the most popular choices for adults dealing with hair loss.
This kit includes a 400ml bottle of hair loss shampoo that's infused with bamboo and biotin to reduce hair fall and breakage, a 275ml bottle of hair conditioner and finally a miracle roots leave-in hair fortifier.
It is surely one of the best hair growth and hair treatment products around that uses the power of Pro-V, Biotin, Bamboo and Caffeine to not only keep your hair protected and long, but leaves you smelling good at the end of your shower.
While this shampoo/conditioner kit is formulated specifically for adults with thinning hair, anyone who wants to benefit from biotin and caffeine can go ahead and use this shampoo.
Viviscal Densifying Shampoo and Conditioner Set
Viviscal is known for their impressively high-quality products and their Gorgeous Growth is a one-of-a-kind shampoo that doubles up as a conditioner. It is free from parabens and silicone and the way it works leaves your hair looking more natural and dense than before.
It has been formulated to promote the appearance of thicker hair growth and works perfectly well on those dealing with sensitivity or an itchy scalp. This shampoo cum conditioner lathers well and smells great.
While using it we noticed that our hair was less frizzy and we didn't lose any essential oils from our hair. This product uses a blend of biotin, keratin and zinc that are known for their ability to rejuvenate your hair and will keep it moisturized and healthy.
Nioxin System 1 for Natural Hair
Nioxin is probably the most effective hair care products in the market today with a range of shampoos and conditioners that are meant to be used in a sequence. It's the most versatile brand out there and their System 1 kit is the one that you need to buy if you're suffering from hair loss or thinning of hair.
This kit consists of a cleanser shampoo, scalp therapy revitalizing conditioner and a bottle of natural scalp and hair treatment serum. Each item has been designed to target and repair broken hair and will keep your scalp free from dirt and excess oils.
The shampoo and conditioner deliver a natural and healthy shine to your hair and if used the right way it will easily remove sebum from your hair and scalp. The conditioner helps increase resilience and retains moisture while the serum acts as a treatment that keeps your scalp refreshed thanks to the Transactiv Delivery System 2.0.
System 1 is recommended for those with natural hair and not colored or chemically treated hair, so make sure you keep that in mind before buying this kit. In total Nioxin has 6 systems or kits available depending on the level of treatment you want and how advanced the thinning of hair is.
FAQ's
What causes hair loss in women?
Women suffer from hair loss due to a number of reasons. Hormones and bodily changes post pregnancy can lead to hair loss, Menopause, crash diets, stress and even nutritional deficiency can lead to drastic hair loss in women.
How do hair loss shampoo's help?
Shampoo's that have been formulated specifically to treat hair loss work really well on your hair and scalp. These shampoos are normally equipped with additional and natural ingredients that have been known to promote healthy hair growth and can help boost the overall volume of your hair.
Also Read: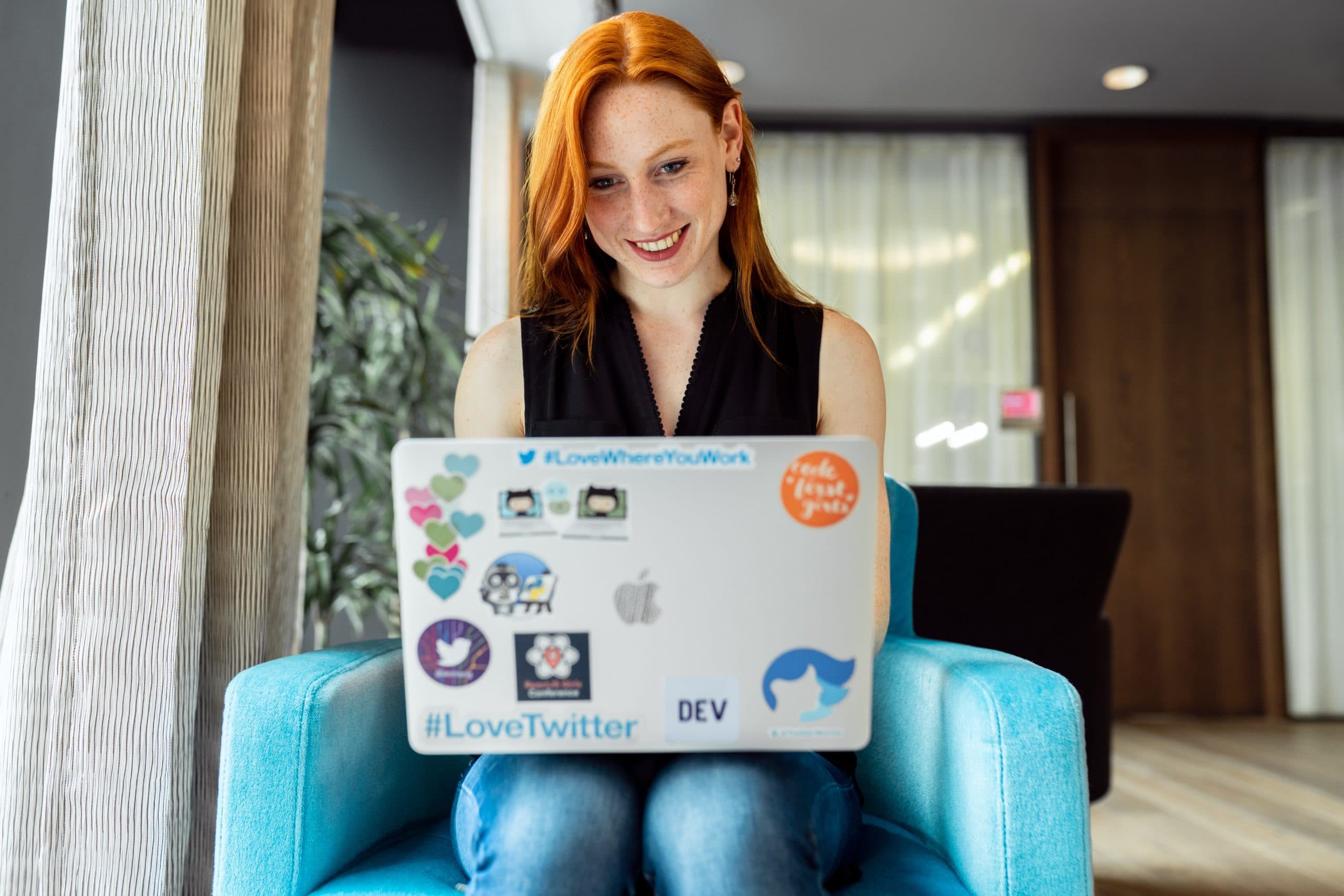 Joanna is a writer, poet, stand-up comedian and holds two master's in arts and history. She founded Discount-age with the intention of providing her readers with solutions to everyday household problems. During her free time, Joanna loves cooking but usually ends up ordering in.