Home security cameras give you great peace of mind by acting as an extra pair of eyes and ears to monitor your home from both inside and outside.
You do not have to worry as this is the most sophisticated gadget to help gather evidence if a crime does occur like property damage or if criminals break in. So it is highly recommended to invest in a security camera to capture all the action.
There are some amazing features, technology and characteristics available today that are created with an intention to protect your home from any danger. What is even more amazing is that there are even wireless security cameras that can can be used outdoors where you wouldn't have to sign up or purchase a subscription for them to store recordings.
In this guide, we will be looking at some of the top best recommendations of the best outdoor security camera without subscription. We'll even take you through the key features of each camera to help you decide on which one to buy.
Here are the 4 best outdoor security cameras that do not require a subscription to work.
Eufycam 2C Pro
D-Link DCS-8302LH 1080p Outdoor Camera
Netatmo Smart Outdoor Security Camera NOC-S-UK
Reolink 5MP POE CCTV RLC-510A
Recommended Read: Best Security Light with Motion Sensors
Top 4 Best Outdoor Security Camera Without Subscription
Eufycam 2C Pro
The Eufy Cam 2C Pro is a wireless security camera that has some incredible features with IP67 protection that is able to run entirely from battery for a whole year. This wireless security camera includes a 1080p sensor, a reasonably wide 135-degree diagonal view, and solid infra-red night vision.
The Eufy Cam 2C Pro comes in very good packaging and generally looks very sophisticated, chic and smart. During the day, it is very good in picking up certain details of the 135 degree field view and you can further zoom into the video to get a better look as well. Being wireless is a huge plus point as you would not need to drill a hole through the walls to thread through a wire.
 Each camera has a two-way audio system, so you can hear what is happening and also speak through them using a microphone. You will be assured that it starts recording sound and video footage as soon as it detects movement. It is not only very quick to set up but also it gives a very reliable, detailed motion sensing and footage even at night.
Key Features
2K Resolution-The key is in the detail. Get ready to understand what exactly is happening in your surroundings with a crisp and clear 2k high resolution.
Detailed Night Vision– Get an even better view recording and live footage in high clarity at night.
Half-Year Security from 1 Charge-Enjoy 180-day battery lives from just one charge to avoid unnecessary trips to the store.
Smart home support– Amazon Alexa and Google Assistant
Subscription fees-None
Weather ready-IP67 waterproof-rating, withstanding even the harshest weather conditions in the UK.
Local storage– 16GB on base, up to 128GB MicroSD
Movement detection-Advanced technology to detect movements, body shapes and patterns.
Audio-Two way
Size-107 x 57 x 57mm
D-Link DCS-8302LH 1080p Outdoor Camera
D-Link is a respected brand in the UK that takes pride in offering award winning networking products and services and constantly works towards delivering service and innovation across the globe. The DCS-8302LH Outdoor Wi-Fi Camera featuring AI edge-based person detection offers unlimited surveillance in vivid Full HD 1080p clarity and captures every minute detail, even dark settings.
Whether it's for keeping a closer eye for intruders or your pets and kids, this is one of the best outdoor cameras available with its high tech microphone and speaker for two way audio and siren functionality. It supports Google Assistant and Amazon Alexa smart home devices.
It also contains the latest Wi-Fi security technology with support for WPA3 that provides installation flexibility and a simple, rapid Bluetooth setup. You can relax and monitor what is happening with the free mydlink app that is very convenient and reliable.
Key Features
Full HD 1080p resolution-Along with thirty frames and a wide 135 degree field view and five meter night vision to make sure you do not miss a thing.
Weather resistance– features 20 to 45°C operating temperature range and wireless/wired connectivity best suited for both outdoor and indoor installation.
Audio-Two way with built-in microphone and speaker as well as 95 dB siren for alerting and warding off intruders.
Enhanced sound and motion detection-with AI-based person detection intelligently identifies human motion, thereby reducing false alarms, so that users receive more relevant detection notifications.
Immediate notification-When motion and sound is detected you get a push notification and it records videos to a micro SD card, phone or cloud.
Smart home integration– Amazon Alexa and Google Assistant
Subscription fees-None
Easy access-Control and monitor anywhere using my free dlink app.
Easy installation-Can be mounted on the wall or ceiling very easily.
Netatmo Smart Outdoor Security Camera NOC-S-UK
The Netatmo Smart Outdoor Camera is one of the best investments in a security camera because it records video to an embedded 8GB MicroSD card which means the cost of allowing you to access your camera via the internet is very low without any subscription fees.
It will record and detect all the most important events. The best part, it is very discreet and stylish as it does not look like a security camera
Unlike other outdoor cameras, this Smart Outdoor Camera with Siren can be installed very easily on your garden or front pouch and it can detect objects up to 65 feet away and sends alerts to your phone. The Smart camera feature can easily distinguish between people, cars and animals.
All videos are in full HD where you can see images very clearly in day or night.
Key Features
Advanced Night Vision and Motion Detection– Thanks to the Camera's built-in 105-dB alarm, it gives you a clear viewing in low light and fully dark environment and will auto record once motions detected.
Fixed easily-It can be easily installed along with support from NETATMO support page.
Smart home support– Amazon Alexa Google Assistant, Apple Home kit, Apple Home kit Secure Video that controls the camera with your voice and creates scenarios with other connected objects.
Subscription fees-None so you can have full access to features, updates and storage.
Built in Smart Lighting-To brighten up the pathway.
Detects intruders soon-You will get customized and precise alerts, instant notification on your Smartphone if an unknown person, animal or vehicle is detected outside your home.
Safe and secure– Your data stored and secured locally on the MicroSD card is a hundred percent safe.
Monitor and easily controllable-You can get clear live footage in high clarity at dark thanks to the night vision feature.
Reolink 5MP POE CCTV RLC-510A
Reolink's RLC-510A is definitely a good choice considering that it is  cost effective and IP66 rated for weatherproofing, strong night visions, and features a sturdy camera that does not need the power to operate(Power through its Ethernet cable) and does not need to have a main electricity supply.
The camera contains eighteen infrared LEDs to see objects in the dark up to 100 feet away and is triggered by motion and will push alerts and notifications to your smartphone.The security camera also provides crystal clear details as videos can be saved in the micro SD card (up to 256GB, not included),
The Reolink's RLC-510A will not detect your face but will focus towards minimizing any false detection due to passing cars, moving clouds or sudden decrease or increase of brightness, and the good news is that all this can be done easily and stress free.
Key Features
Smart detection-Has an advanced smart motion detection, IP camera detects people and vehicles from other objects
Audio recording– Sensational 5MP Super HD and Audio Recording along with a high resolution of 2560×1920 containing nearly 5 million pixels
IP66 Protection-It is waterproof and works very well in any harsh weather conditions.
Subscription fees-None
Fast and easy installation– This CCTV camera uses a single Ethernet cable to transmit both data and power with simple the wiring process.
Smart home support– Amazon Alexa and Google Assistant
Why invest in an outdoor security camera without subscription?
The biggest and most obvious benefit of installing security cameras is that once you install them, you will feel priceless as there will be a greater sense of security as you can prevent any crime or robbery from occurring.
It prevents your home from being an easy target and plus will keep mischief makers away as the very thought of being caught red handed is very frightful. Most are designed to withstand the worst UK weather conditions.
They are also very easy to install and placed almost anywhere as long as there is a power source next to it. It will help to keep tabs on any suspicious activity going on nearby.
Modern security cameras are well equipped with high quality video and audio features to help keep a record of the activities even for future reference.
Takeaway
With so many different types of security cameras available in the market with their own features and description, Do your research well and look for a reliable brand that suits all your needs, requirements and what is ideal for your location. Just ensure that everything is compatible and will work and be a great investment.
Also Read: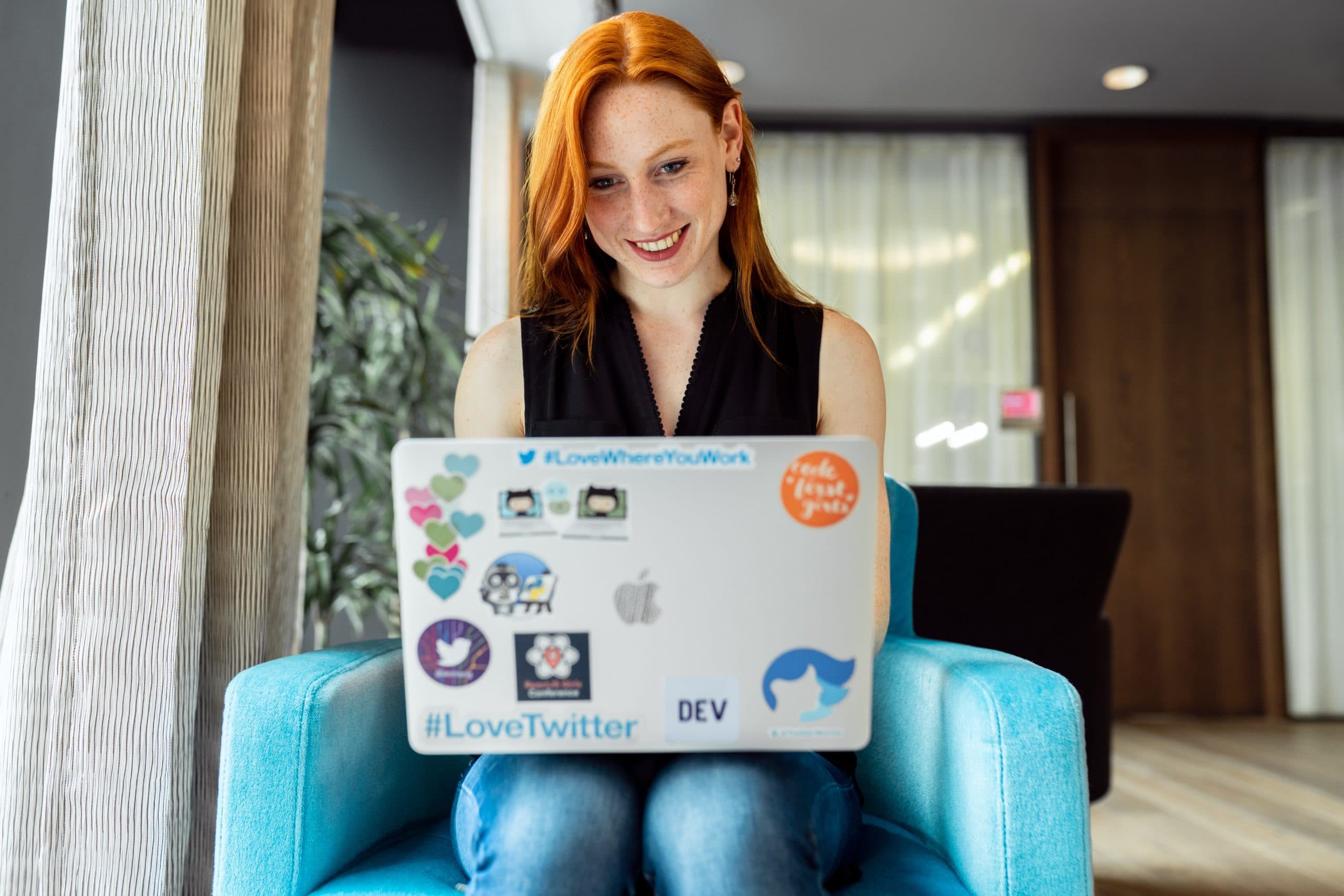 Joanna is a writer, poet, stand-up comedian and holds two master's in arts and history. She founded Discount-age with the intention of providing her readers with solutions to everyday household problems. During her free time, Joanna loves cooking but usually ends up ordering in.