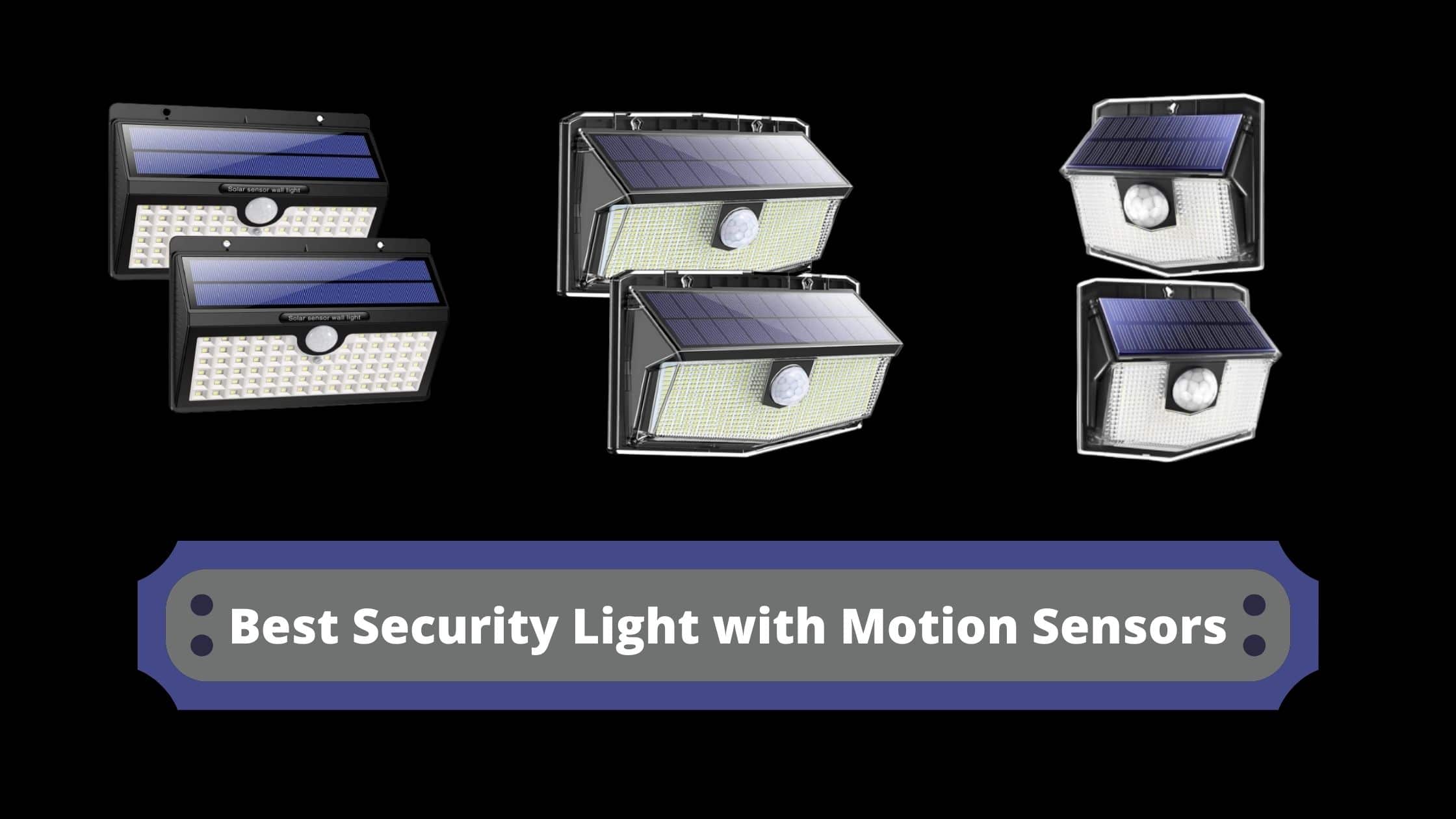 Do you want a safe surrounding outside your house to ensure that no person will be sneaking around your house unnoticed? Then, installing the best security light with motion sensors can definitely be the best investment and solution for you!
Having high-quality security lights can make sure you reach your home safely and make it harder for criminals to approach your house undetected.
Let us take a look at some of the best motion security lights for your outdoor solar security according to your budget, security needs, and your day-to-day lifestyle-
LITOM Solar Powered Motion Security Light 300 LED
The Upgraded HETP 78 LED Solar Motion Sensor Security Lights
Mpow 140 LED Solar Lights Outdoor
MEIKEE 50W Security Lights with Motion Sensor
FLOWood 70 LED Solar Security Lights with Motion Sensor
Recommended Read: Best Solar Decking Lights 2021 | For Driveways, Porches and Much More
Top 5 Best Security Light with Motion Sensors
LITOM Solar Powered Motion Security Light 300 LED
(starting from £24.99 for a pack of two)
Litom is one of the world's leading solar light brands, with excellent key features of this model being water-resistant and weatherproof. This fantastic brand is combined with two efficient and green technologies: LED and solar.
There are two in the pack and it represents an excellent value product making as it is one of the best outdoor security lights in the UK that is well equipped with 300 LED solar lights, and a maximum 270° wide-angle illumination range that can brighten up 30m space in your home garden, patios, porches, driveways, terrace or swimming pool, making it the brightest motion security light.
With the amazing built-in fine-tuned light sensor and PIR motion sensor, this device's detection range is up to 8 meters (26 feet), makes it a superb outdoor solar security light.
LITOM also provides three different modes to choose from- strong light sensor mode, dim light sensor mode, and medium-light mode. They can power up through the night over 100 times even on winter days with at least 8 hours of sunlight and can run on 'always on' mode for about four hours off of one charge even in bright sunlight.
These lights come with screws and a user guider and can be installed in a few minutes.
PROS:
 The exterior solar lights will gradually brighten, and not 'blow' with an instant blinding light.
This high-quality motion security light is environment-friendly and cost-effective
IP67 waterproof technology makes the solar light in this LITOM device to be highly water resilient and weatherproof.
 Compact sized and emits outstanding brightness and ultra-wide light dispersion 
The Upgraded HETP 78 LED Solar Motion Sensor Security Lights
(starting from £22.05 for a pack of two)
The HETP Upgraded 78 LED Solar Motion Sensor Security Lights provide very powerful LEDs with greater illumination distance. With an outstanding battery, these solar motion sensor security lights are an excellent choice when natural light is low and has a wide range of uses.
They feature efficient solar panels and a large 2000mAh rechargeable lithium-ion battery that can provide around 10 hours of illumination of just one full charge in sunlight. This is definitely one of the best security lights of 2021 with three different lighting modes- strong, dim, and light in order to suit everyone's demands.
 It contains an upgraded PIR motion sensor with an angle of 120º that is perfectly designed for outdoors and detecting movement as far as six to eight meters. It is both energy efficient and environmentally friendly that can work efficiently throughout the night and in low-light winter conditions.
The brightness can be adjusted easily and is made of good quality ABS materials that act as a fantastic heat-resistant light that has a working range of 8m or so. 
PROS:
You can easily install these LED solar motion sensor lights on the wall only using enclosed screws since there is no cabling required. It can be installed in the direction of sunlight for a better charge (The recommended installation height is about 1.7 to 2 meters).
The HETP 78 LED Solar Lights are both energy-efficient and environmentally friendly, with IP65 waterproof security
They are cost-effective, lightweight, and portable which creates a bright and safe environment for you and your family.
Mpow 140 LED Solar Lights Outdoor
(starting from £19.95 for a pack of two)
The Mpow 140 LED Solar lights outdoor social security lights are powerful to provide excellent illumination to easily brighten up to 16 square meters of home, work, or parking areas. It is well equipped with 140 bright LED panels and a maximum 270° wide-angle.
This motion sensor security light will cover a wide area as it is able to sense up to 8 meters (26 feet) of distance in movement with the help of a PIR sensor.
It is also lightweight, easy to install along with three modes of settings- strong lighting sensor mode, dim lighting sensor mode, and medium lighting sensor mode. You can choose the perfect mode according to your needs.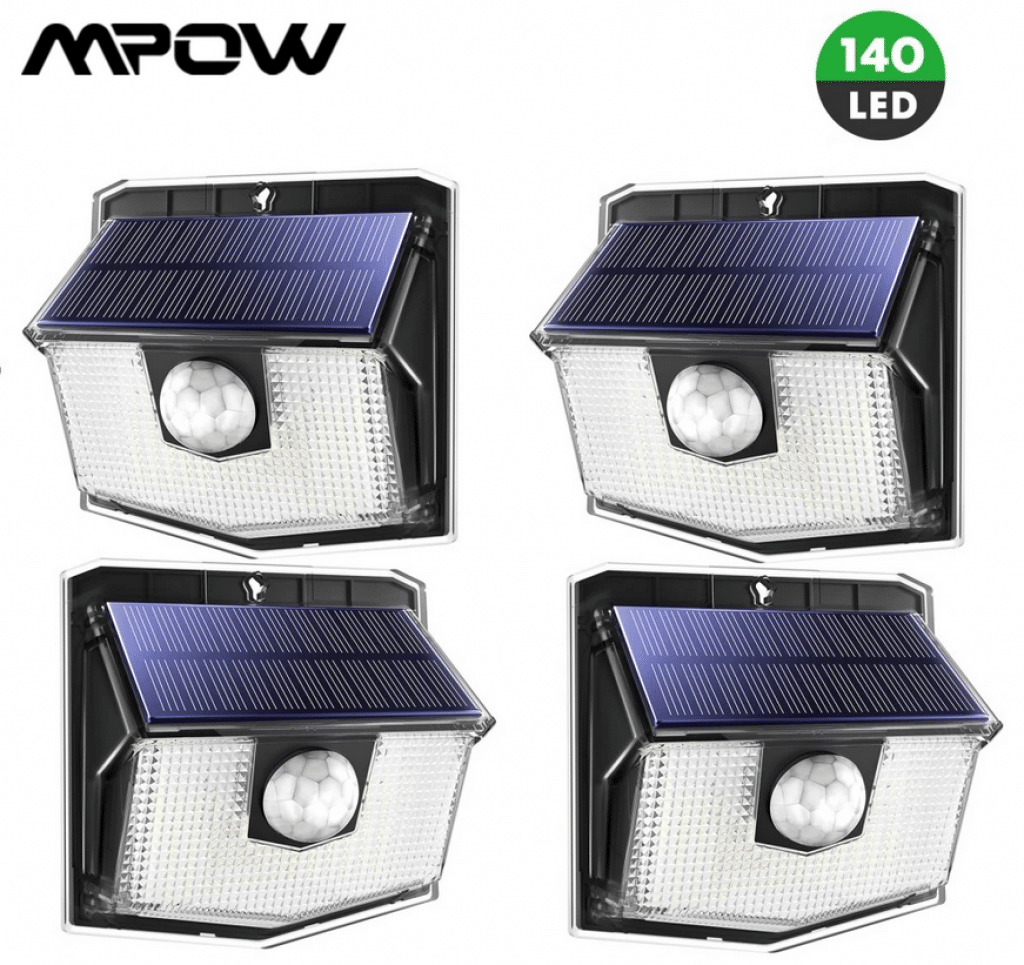 This product is one of the best outdoor security lights, with an IPX7 waterproof material that will ensure durability while sustaining the most terrible weather conditions. The solar panel lights are very powerful and can run for four to eight hours from a day's worth of sunlight.
PROS:
 It is lightweight and a very portable size, bright enough than most 100 and 108 LED solar lights.
 It comes in a pair of two lights that are efficient, have good battery life, and have high waterproof technology.
·The installation procedure of the Mpow 140 LED security light is incredibly easy and can be easily mounted on the wall using screws or nails.
 It easily converts solar power into electric energy by absorbing sunlight that reduces carbon emissions. Thus, it protects the environment and saves a certain amount of electricity. Also, the wireless solar lights can light up your garden or without the hassle of running cables.
MEIKEE 50W Security Lights with Motion Sensor
(starting from £43.99 for a pack of two)
This is the perfect outdoor lighting for the safety of your home as it is has been rated as the #1 Best Seller in security lighting according to Amazon UK.
MEIKEE 50W security lights have adopted a COB integrated light strip, so the emitted lighting is significantly stronger and can be detected to a maximum distance of 12 meters (40 feet), which is tremendous considering the standard UK detection range.
It is well equipped along with two modes- LUX and TIME that may be adjusted according to what suits your home.
The security light contains a PIR motion detector that identifies motion automatically within seconds and providing brightness up to 5000 lumens all the while helping you save up to 80%  of your electricity bill. 
PROS:
Serving as one of the best security lights preserving eco-friendly features, this security light reduces unnecessary light reflection,
  It contains IP66 waterproof protection that is protected against moisture and dust and protects the device against harsh weather conditions like snow, heat, or rain.
MEIKEE 50w security lights adopted nano materials, SMD technology much brighter than other outdoor lights, in order to achieve higher brightness, provide security illumination and safety for your home.
FLOWood 70 LED Solar Security Lights with Motion Sensor
This design is both solid and practical, equipped with 70 super bright LED security beads and a maximum 360° wide angle. It can detect movement up to 8-10 meters (26 feet), and will easily illuminate for a wide area at night.
It contains a solar panel 5.5V 2200 mAh rechargeable lithium-ion battery, with a fast-charging from the solar power.
PROS:
It is made of high-impact ABS IP65 waterproof material that makes you avoid water and dust issues
 Installation is very easy as packaging comes with one wall bracket, one lighting fixture, and three mounting screws.
This solar security light can save almost 5% time for charging and can fully charge in 6 hours under the sun and be kept all night long.
WHY INVEST IN SECURITY LIGHTS?
In the UK, security lights are cost-effective and durable, and outdoor illumination is super important for safety. The best way to do this is by purchasing motion sensor lights that detect movement caused by an intruder or a family member returning very late.
Remember, it is important to have outdoor security lights be as robust as possible. They are super useful when you are looking for keys late at night or if you need to simply illuminate the outside areas of your home like your patio or garage. They are much cheaper than CCTV cameras and can be mounted anywhere outside. 
Security lights usually have two types of the sensors-a motion sensor and a light sensor. Security lights with motion sensors use passive infrared sensors (PIR sensors) that are reliable in all weather conditions. Light sensors ensure that lights get activated when it is dark.
You have the option to turn these sensors on and off. Regardiung the power source, security lights are either mains-powered security lights, battery-powered security lights, or solar-powered security lights.
Takeaway
Motion sensor security lights are also useful becoming more popular and they're strongly represented in this article. So, as you may realize there are a number of brands and models with extremely outstanding features available, remember to always research and see which motion sensor security light is best for your safety and home!
Also Read: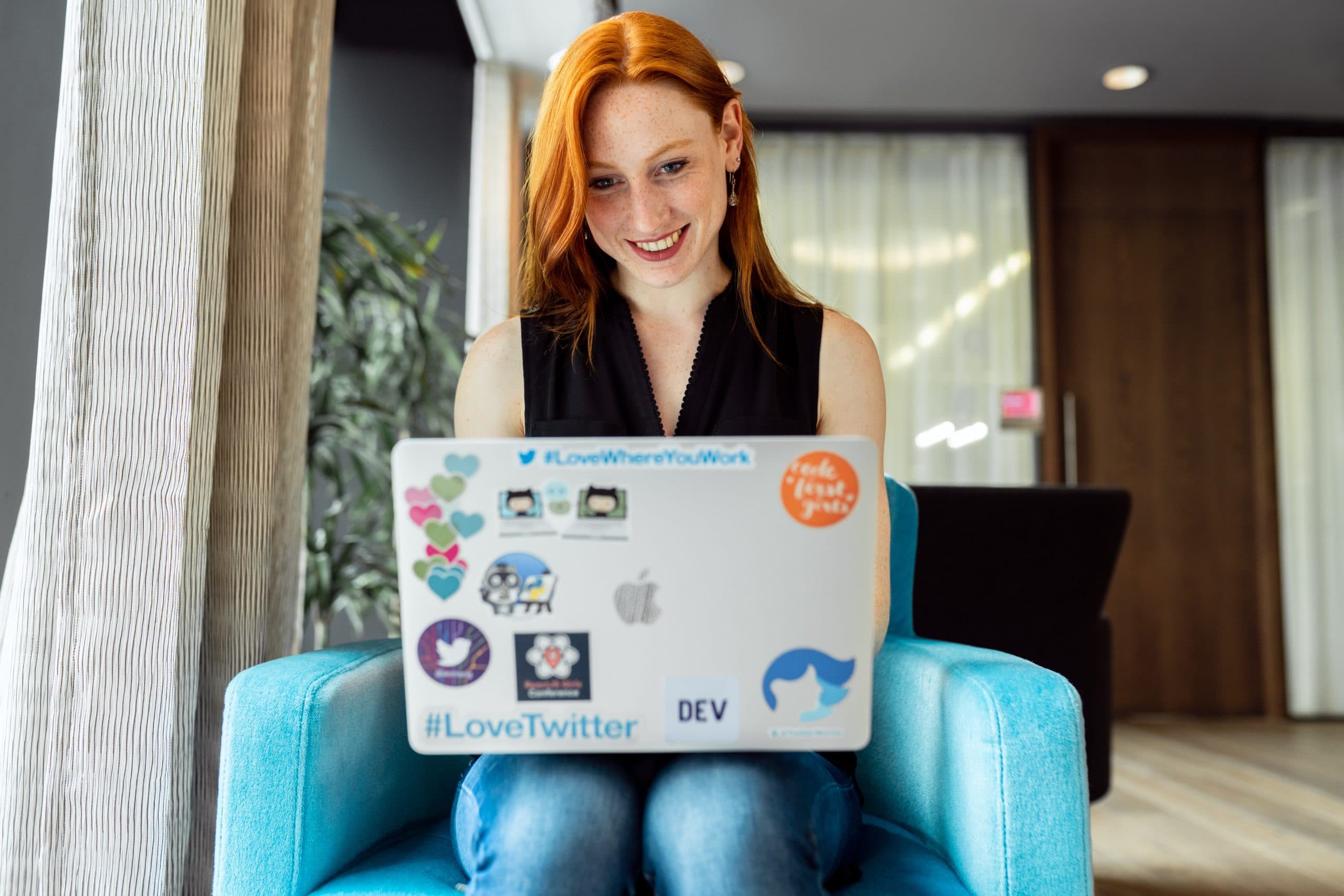 Joanna is a writer, poet, stand-up comedian and holds two master's in arts and history. She founded Discount-age with the intention of providing her readers with solutions to everyday household problems. During her free time, Joanna loves cooking but usually ends up ordering in.