If you have a bunch of old vinyl lying around at home and are looking to pick up a record player, why not invest in one that comes with built-in speakers.
They're amazingly compact pieces of equipment that help promote a clutter-free environment and are highly portable, meaning that you can actually take them with you anywhere you go. 
Ever since the revival of the record and vinyl players, manufacturers have flooded the market with a wide variety of options to choose from. They come in different shapes and sizes with some even built into a suitcase for easier transportation.
But, how do you pick the best record player with speakers especially when there are so many to choose from?
Our team at Discount-Age have managed to round up some of the best record players that have built-in speakers. We took various factors into consideration such as the price, compatibility, connectivity and even size and the following 5 products are some of the best you can find today.
Recommended Read: Top 40-inch Smart TVs
How we tested the best record player with speakers?
Every record player on this list is unique and carries different features and capabilities. We carried out a couple of tests on the below mentioned record players to determine whether they fit the profile of the best record player with speakers.
Our testing process focused primarily on sound quality and there's nothing better than a record player which sounds good. So we began playing a bunch of our old LP's and found that these devices sounded pretty impressive considering they're all budget-friendly options. 
We then tested the build quality and checked the outcome after putting these players through a bunch of stress tests, simply because we need LP record players that can last. Lastly, we tested each player to determine whether they had any special capabilities or additional features like Bluetooth functionality or RCA ports to external speakers/an amplifier.
How to choose the best record player with speakers?
There are many components of a record player to take into consideration when buying one for yourself. Take a look at some of the important things to consider before buying a record player with speakers.
Ensure the player comes with these components and is capable of delivering crisp sounding audio without the help of an external amp or speaker.
Speed – The first thing you need to know is that not all record players run at the same speed. If you're buying a record player for a collection you already own,  make sure it matches the speed of the vinyl. New models of record players are versatile and can play multiple speed vinyls, but if you're interested in a classic record player, always cross check the speed before buying. Here are some common speed settings you will find in the market.
33 ⅓ RPM – This is a standard speed for 12" long play records. It's pretty common and can be played on most record players.
45 RPM – Another common speed setting, this works well for 7" single records and is again available on most record players of today.
78 RPM – You most likely will find it very hard to find a 78 RPM record player simply because not many models run at this speed. Unless you are an avid collector with 78 RPM records on hand, stick to the 33 ⅓ and 45 RPM players. Or go ahead and choose one of the record players mentioned below.
Built-in Speakers – Since we're in the market for a record player with speakers, this point is necessary. There are many record players with speakers built right into the body. They are affordable and deliver some pretty impressive sounding audio. If you can, test the record player before buying and see whether the sound and performance meet the criteria of what you're looking for. 
Additional Features – New-age record players are highly versatile and can connect to a wide range of devices such as CD players, Bluetooth speakers or your smartphone. If you find a record player with speakers that you're interested in, check if it has additional features such as the ones mentioned above as you can end up getting an all-in-one entertainment system at an extremely affordable price.
Top 5 Best Record Player with Speakers
Udreamer Vinyl Record Player with Built-in Speakers
The Udreamer record player is an all-round exceptional record player with speakers that not only offers all 3 speed settings, but also wireless sound input, a RCA line out and a USB port. We simply loved the design and sound quality of this record player, it looks vintage and is capable of filling an entire small sized room with clear sounding audio.
Its base comes with a spring and belt-driven design which ensures adequate shock absorption so your music sounds good all the time, sans any skips. This Udreamer record player has everything you need and is probably the best sounding record player with speakers out there.
Key Features
3-speed modes (33 ⅓, 45, 78 RPM)
Built-in 2 x 3W speakers
USB connection, Aux port, RCA out
Belt-driven system with footpads for shock absorption
Auto-stop function
Bluetooth input
ION Audio Max LP Record Player
The ION Audio Max LP is a high-quality wooden-grain finish record player with two built-in speakers that deliver crisp and clear sounding audio. This unit is compatible with all 3 LP sizes allowing you to play every single record you have at home. It's slightly more expensive than the Udreamer, but that could be due to the fact that the Audio Max is built to be sleek.
You get a ⅛ " Aux input along with a headphone out and two standard RCA outputs to connect external Hi-Fi speakers. It's rather easy to control and with the help of the ION audio EZ conversion software, you can convert LP tracks into digital files for a different kind of experience.
We loved the fact that ION provides you with everything you need when you buy the Audio Max player, you get a protective dust cover, 45 adapter and even a felt slipmat all in the box.
Key Features
3-speed modes (33 ⅓, 45, 78 RPM)
⅛" Aux input, RCA output, Headphone output
Convert tracks to digital files
Available in 2 colors – wood & black
VIFLYKOO 3-Speed Record Player with Built-in Speakers
If you're looking for a true budget-friendly record player equipped with built-in speakers then the VIFLYKOO 3-speed record player is one to seriously consider buying. It comes built into a wooden suitcase and you will find the stereo speakers at the front of the unit. It's lightweight and seriously packed with additional features.
This record player supports Bluetooth input and can play all vinyls out there. There's a 3.5mm audio jack that you can use to play songs from any secondary source such as your smartphone and you can even pair the entire record player with a Bluetooth speaker if you find it a bit under powered. 
Key Features
3-speed modes (33 ⅓, 45, 78 RPM)
Bluetooth input and output
3.5mm Aux jack
Built-in stereo speakers
Can convert vinyl to MP3 with a USB (no need of a computer)
ION Audio Mustang LP 4-in-1 Record Player
A premium and gorgeous looking record player, the ION Audio Mustang LP is a 4-in-1 player that supports all 3 LP sizes, a built-in radio, 3.5mm Aux, USB playback and even the ability to convert vinyl audio to MP3. It's designed to resemble the retro Mustang stereo system and has a nice premium feel and finish to it.
The built-in stereo speakers are positioned on either side of the player and while the Mustang LP supports all 3 LP sizes, you will have to purchase the 78 RPM stylus separately. This bad boy is rather heavy and we found it a little difficult to keep moving it around at home. But, all-in-all for the price you're paying, it's definitely worth every penny.
Key Features
3-speed modes (33 ⅓, 45, 78 RPM)
Premium finish
Supports MP3, Wav and Wma files
Built-in radio
USB convert, 3.5mm Aux out, RCA out
DIGITNOW! Vintage Vinyl Record Player with Speakers
The DIGITNOW! Vintage record player is quite similar to the Udreamer in terms of appearance and capabilities. It's an affordable and well-designed record player that supports 3-speed settings allowing you to play any record on it with ease. It comes with built-in speakers that sound great, but are not entirely up to the mark at loud volumes.
This device has built-in Bluetooth capabilities allowing you to pair your smartphone or other digital media devices with it. You can also connect this vintage vinyl player to a pair of external speakers or an external vinyl amplifier for an enhanced audio experience. It comes with a see through lid that you can shut in order to prevent dust from building up on the plate or needle.
Key Features
3-speed modes (33 ⅓, 45, 78 RPM)
Built-in stereo speakers
Wooden finish
3.5mm Aux out, Bluetooth in
FAQ's
Do you have to buy a record player with built-in speakers?
Well, not exactly. It's a personal preference and having built-in speakers is rather convenient, don't you think? They are compact and you wouldn't need a bunch of wires hooked up to it for the record player to sound good.
Can I connect my record player to a pair of speakers?
You can connect a LP record player directly to a pair of speakers only if your record player comes with a built-in amp. However, if your record player does not have a built-in amp, you can always hook it up to an external amp and run speakers through that.
Also Read: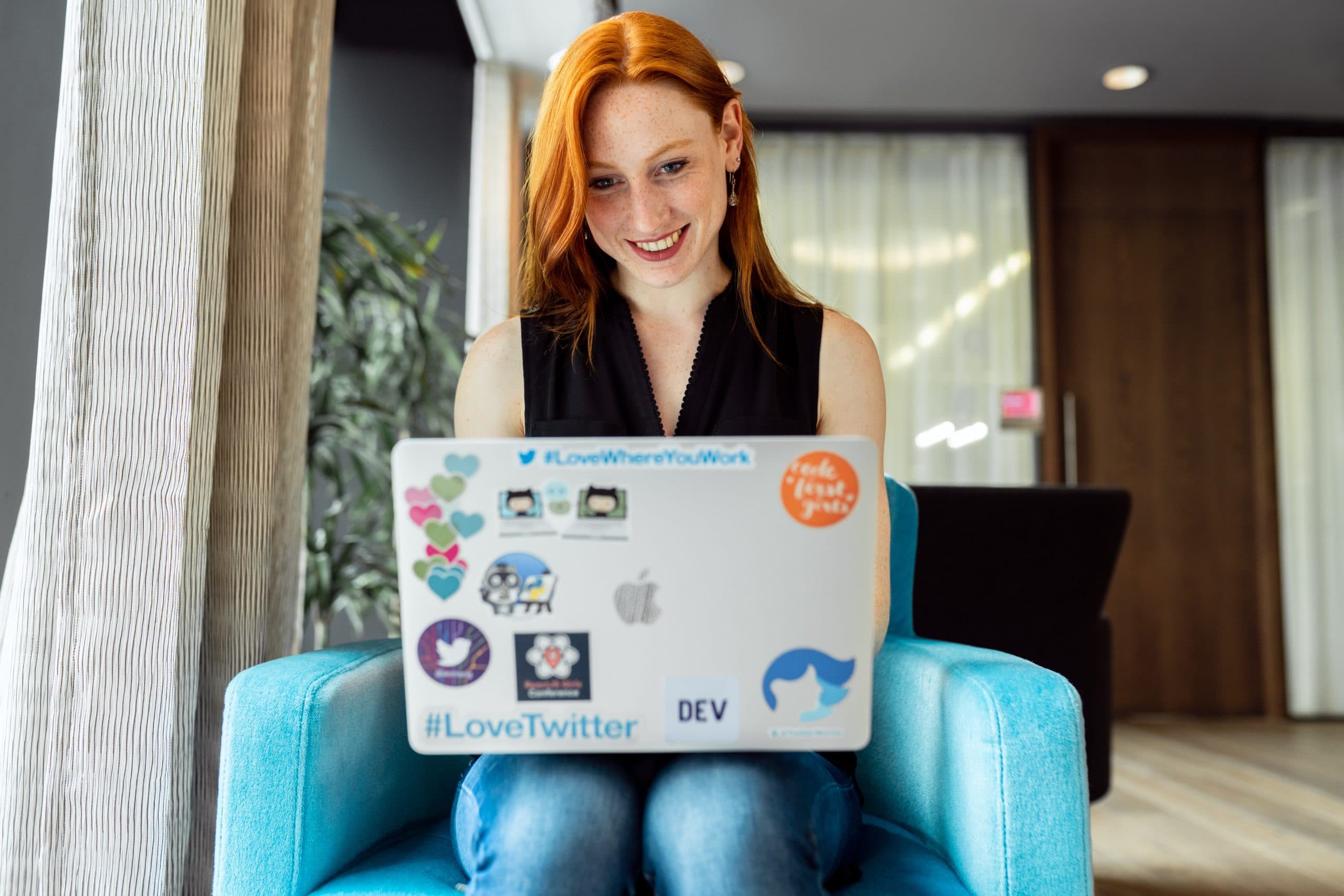 Joanna is a writer, poet, stand-up comedian and holds two master's in arts and history. She founded Discount-age with the intention of providing her readers with solutions to everyday household problems. During her free time, Joanna loves cooking but usually ends up ordering in.