Craving some delicious donuts? Get ready to feel hungry with this top guide to the best donuts in London.
There is nothing more satisfying than taking a bite of a freshly made and flavorsome donut. The moment I take a bite, I truly relish and  savor that melt-in-your–mouth sensation. I mean c'mon, there is nothing that can beat that. Am I right?
Regardless of what time of the day it is, you can enjoy this scrumptious dessert anytime! I think I can speak for everyone when I say that there is a doughnut-shaped hole inside all of us waiting to be filled.
To save you from all the calories, I ate my way across town to bring you this amazing guide to some of the best and tastiest donuts you will ever eat and enjoy.
Whether you are on a quest to find your favorite donuts or just looking for a new bakery to hang out with your loved ones, read on further for all the sugar coated details.
Here are the top ten places guaranteed to make your heart content and belly happy.
Recommended Read: Top Gaming Arcades in London
Guide to the Best Donuts in London
These donuts are perfect for all you suffering from dairy and gluten intolerance and other allergies. Although you can choose from a  menu consisting of 22 flavorful gluten free donuts, Here are my top recommendations-raspberry and white chocolate, chocolate orange ganache, and cherry and almond. Biting into each one made me feel like a small kid and I just couldn't stop grinning from the sheer pleasure of each flavor.
Pricing: £29.00 – £58.00 ( For a box) £2.49 ( Single donut)
Location: Selfridges Food Hall Bakeries
Delivery options: Yes, all products are made fresh by hand, so each donut will be delivered on your requested day between 8:00 am-6:00pm. 
I stumbled upon this cute bakery and thanked my lucky stars for it. They are known for baking varieties of loaves, sourdoughs, donuts and egg-less cakes. What caught my taste-buds was this  jam donut filled with apple and rhubarb, raspberry jam filled donut  and a custard filled donut. All three  were equally so fresh, light  and fluffy. I went absolutely gaga over these donuts.
Pricing: £4.50 ( Single donut), £25.00-£40.00 (Bundles)
Location: 72 Druid Street,
Delivery options: Yes, available on minimum order and can be found on delivery channel partners. 
Oh boy, I was super excited for this one. I heard a lot of good reviews  about this place and wanted to see what the hype was all about. They are specialized for handcrafted sourdough donuts and it has been  awarded by PETA for their vegan donuts too. Here is what I would recommend-Tongan Vanilla bean glaze, peanut butter and blackcurrant compote and Sri-Lankan cinnamon sugar.
Pricing: £20.00 – £30.00 ( For a box),   £3.50- £4.50 ( Single donut)
Location: Soho
Delivery options:Yes, delivery charges start at £5.9 and can be placed on their website or through delivery channel partners. 
This tiny donut shop certainly gets my seal of approval as they are known for its baked donuts. Yes , you heard that right. To all you diet freaks out there, you can indulge in their donuts guilt free. I hogged away some incredible flavors like the salted caramel, Creme brulee donuts, and the Zebra.
Pricing: £20.00 – £45.00 ( For a box) £3.25- £4.25( Single donut)
Location: Unit 45 London Euston Station 
Delivery options:Yes, available on delivery channel partners. 
You know you have reached this bakery with the heavenly smell of freshly baked items like rolls, sandwiches, breads, and of course the  crodoughs. A crodough is the epic blend between a croissant and a donut with lip smacking fillings inside. Here are my top favorite picks-Lotus biscoff, oreo cheesecake crodough, toffee apple crumble, and lemon drizzle.
Pricing: £3.75 ( Single donut)
Location: 224 Jubilee Street
Delivery options:Yes, online orders are available between 10- 4pm. You can also order through Uber eats and Deliveroo. 
I was absolutely intrigued by their unique hand-crafted donuts and had ordered the D'oh Simpsons  donut cake for a friend of mine. But don't worry, I managed to try a few. My personal favorites were Queen Liz, the OG donut, and Bruno mars.
Pricing: £4.50 ( Single donut), £15.00-£48.00 ( Donut Boxes)
Location: 96 Shaftesbury Avenue.
Delivery options: Delivery fee starting at £11.95, with express delivery service and next day delivery. 
To all you hardcore home-bakers  out there, this bakery will definitely appeal you as it is known to train young food enthusiasts with the craft of artisan baking. Well, I am very lazy when it comes to cooking so I went straight for the donuts. I tried the Lemon curd, Velvet chocolate and sea salted caramel and my verdict is simply yum!
Pricing: £50 ( Box of 12 donuts), £90 ( Box of 24 donuts), 
Location: Borough Market,Cathedral Street
Delivery options: Delivery and takeaway services are available. 
Okay, as cliche as they may sound, but I was very happy in the world of donuts. I mean what can be so satisfying than a bite of a succulent piece of donut at affordable rates. I tried the Cappuccino custard donut, white chocolate and Matcha, the Boston cream flake and the strawberry custard.
Pricing: £2.50  ( Single donut), 
Location: 254 Portobello Road
Delivery options: Delivery and takeaway services are available on any of the apps like Amazon prime, Deliveroo and Uber eats. Free delivery on orders above £25
Great news everyone. This is one of the UK's hottest  donut bars which means your donuts will be cooked to perfection and couldn't be fresher. My top recommendations include: Biscoff salted caramel, Vanilla Funfetti, Oreo S'mores. 
Pricing: £4.00-   £6.00( Single donuts), £24.00( half dozen)
Location: Netil Market 12-23 Westgate Street, Hackney.
Delivery options: Delivery available with a fee of £2.99.
I absolutely loved this cool bakery that had fresh, delicious, hand decorated, innovative, wholesome and tasty donuts that are exactly what you need to cheer you up from a bad day. I highly recommend getting a box of multiple donuts so you can have with your loved ones ( exactly what I did) including the Kit-kat bar filled donut, Jolly rancher fruit blast donut, strawberry shortcake donut, honey roasted peanut butter donut, BXCR Boston donut, blue curacao limeade donut, 
Pricing: £3.00  ( Single donut)
Location: 478 Richmond Street
Delivery options: Delivery is available through Uber Eats
FAQ's
Are there gluten free donuts available?
Yes, most of the above mentioned outlets do serve gluten free ingredients and are made absolutely fresh and free from any contamination.
Are the donuts served fresh?
Yes, almost all the outlets mentioned make fresh donuts on a  daily basis. You can even place an order first thing in the morning or get them the next day as well.
How long can you store the donuts you order?
So for the best eating experience, it is recommended to consume them on the day of purchase and delivery. It is not recommended to freeze your donuts as it can have an impact on the quality. You can place them in a cool and dry place and can be stored not more than two or three days.
Are there vegan friendly donuts?
Yes of course in a lot of places. They are made without the  use of any  animal products and are fresh.
Are there delivery options available?
Yes, most of the outlets do have delivery available so you do have an option to order and request for delivery through many apps like Uber Eats, GrubHub and Postmates. Please note that prices may differ on the weekends.
Are there gift cards available?
Yes, most sites do have gift cards available so be sure to check it out on their respective websites.
Takeaway:
Do-nut worry guys ( pun intended of course), the above mentioned places are worth ordering from. The donuts taste so good that you will be left with complete satisfaction and happiness aside from that sugary high obviously.
What is amazing is the fact that all the donuts mentioned come in various sizes, shapes and colors with mouth-watering fillings and toppings that are literally out of this world. The best part of it all is that it can be paired with a nice hot cup of coffee and can be enjoyed on a guilt free morning or as an afternoon pick me up.
So, do not forget to catch these wonderful outlets and grab your donut when those sugary carb cravings kick in. You are free to go through each website and get more information on these delicious treats.
Also Read: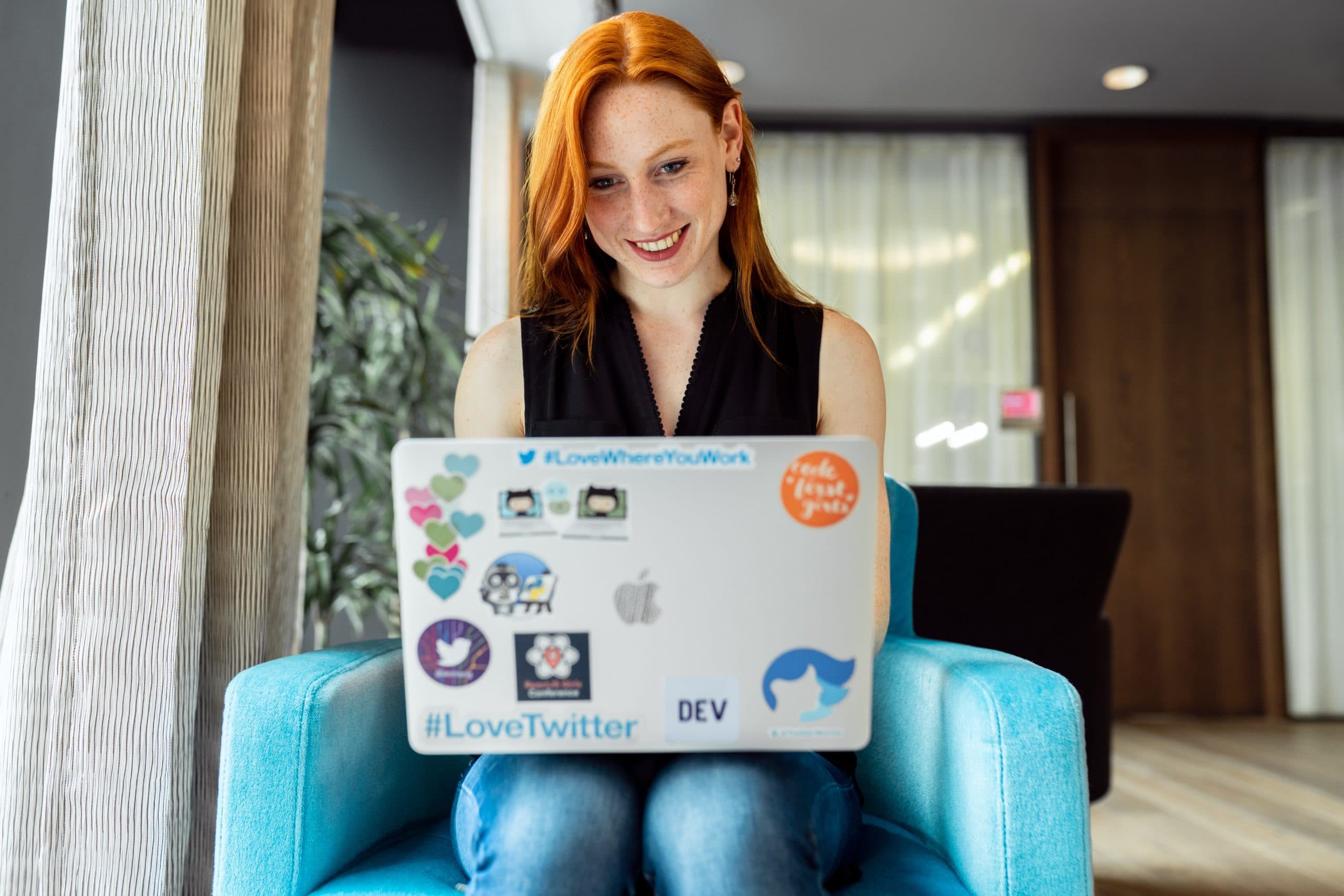 Joanna is a writer, poet, stand-up comedian and holds two master's in arts and history. She founded Discount-age with the intention of providing her readers with solutions to everyday household problems. During her free time, Joanna loves cooking but usually ends up ordering in.