Indoor Playgrounds are truly a lifesaver and are the perfect way for your kid to burn off all their energy  and have a great time. Here are the top twelve of London's best indoor playgrounds to save you especially on a rainy day.
We all want our little monkeys to have fun, be active and basically just have a good time at the playground. But what do we do when the weather becomes so unpredictable and ruins a perfect day out with our little one? Don't you worry.
I have compiled the best indoor playgrounds all over London. So, whether you are from the South, North, West or East, I can assure you there is a perfectly good play area near you with all the right equipment.
If your toddler is just like mine who absolutely loves to climb, slide, swing and bounce , then read on further for all the details on the following play areas.
Top twelve best indoor playgrounds in London:
Recommended Read: Top Gaming Arcades in London
London's Best Indoor Playgrounds
Location: North London
Little Dinosaurs
Little Dinosaurs is an indoor play center featuring a beautiful garden enclosure and various activities for children and is a pleasant venue for adults too.
What is available: It includes tunnels, slides, padded obstacles, mats, toys and a bouncy castle. There is also a cafe where you can enjoy some yummy meals and snacks.
Age limits: 6months- 9 years
Location:Alexandra Palace Way
Pricing:£5.50
Opening hours:9:30am – 5:30pm on weekdays and till 6:00 pm on weekends.
Kidz Adventure Playzone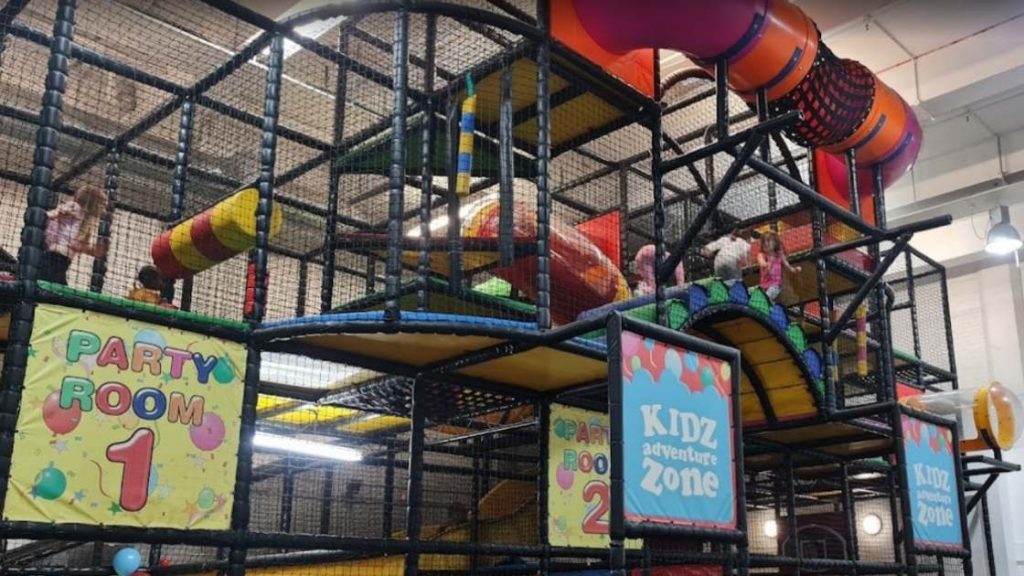 It is an indoor soft play center that will make your children jump with glee and excitement and is the perfect place to enjoy with the entire family.
What is available: It includes arcade games, slides, tunnels, playframe, sports zone with football goal and basketball hoops and its very own party room for special occasions.
Age limits: 6months – 12 years
Location:Unit C 2 Coburg Road, Woodgreen,Islington.
Pricing:£4.95 (Kids up to 12) £4.50 (Toddlers 1-3) and £1.50 (Under 1 year)
Opening hours:10:00am – 7:00 pm
Rainbow Soft Play & Cafe
This hidden gem is located in the heart of North London among beautiful green surroundings with an aim to provide a home environment for parents and children.
What is available: Amazing separate playroom areas suited for different age groups for the 0-2 year old section, 2-4 year old section, 5-11 year old section. It also features a premium party venue for kid parties and an amazing restaurant.
Age limits: Under 5 months – 11 years
Location:Bramley Road, Southgate
Pricing:Free (Under five months) and £6.50(5 months- 11 years)
Opening hours:9:00 am-6pm
Location: South London
Big little Fun
Come along with your little one in a child friendly environment and exciting indoor soft play cafe for some entertaining and educational activities.
What is available: This indoor play area and cafe has the perfect indoor activities including an indoor playground, a selfie booth, educational classes, story time, sing-a-long, arts & puzzles area, role play area, and much more.
Age limits: 6 months – 5 years
Location:137 Creek Road
Pricing: £6.00(Toddlers 1-5 years) £6.00 (Under 1)
Opening hours:9:30 am-5:30pm
Discovery Planet
This indoor adventure playground is the answer to all your child related and shopping needs.
What is available: There are two levels of fun-slides, soft blocks, tunnels, a cargo climb net, swing balls, web climb and more.
Age limits: 0 -10 years
Location:Surrey Quays Shopping Center, Redriff Road
Pricing: £3.99 (Children up to 10 years), £2.99 (parents and toddler below four years).
(Please note: prices are more during the weekends).
Opening hours:10:00 am-5pm
Oxygen Freejumping (Trampoline Park)
This indoor playground is designed specifically to let your kid jump, bounce and expand all their energy.
What is available: The trampoline park includes many activities like foam pits, slam dunk basketball, giant airbags, and more.
Age limits: 5 years and above
Location:The Colonnades, Purley Way
Pricing: Free Jumps sessions start at £14.00 for an hour
Opening hours:9:00 am-6:00 pm
Location: West London
Bramley's Big Adventure
This indoor adventure playground provides a very relaxing environment for both parents and children.
What is available: Parents can relax in the cafe while children can play on any of the three level play frames with swings, slides, giant balls, ball pools, kiddie rides, dinosaur shop, vending machines and more.
Age limits: 1- 11 years
Location:Bramley Road
Pricing: £2.25 (Under one year); £4.50 (Under two years); £7.25 (3 years and above);
(Please note on weekends and holidays the prices are a pound more)
Opening hours:10:00 am-6pm and up to 6:30pm on weekends
Clip N Climb
This unique indoor climbing playground is recorded as one of the best eight places for kids in London and can be enjoyed by the entire family.
What is available: This climbing attraction has over 22 challenges including Dark tower, Jungle Gym, Vertical Drop slide, Skyscraper and the Leap of faith.
Age limits: 4 years and above.
Location:19 Michael Road
Pricing: £17.50 (4-15 years)
Opening hours:9am-10pm
Play Base
This indoor playground is everything you need filled with stimulating, fun and challenging activities.
What is available: It has an Assault course indoor playground with role playing areas like Command liaison vehicle, Cookhouse,Quartermaster store, and a field training area. It also has over five indoor play areas, a templer study center and soft play for babies.
Age limits: 0 to 8 years
Location:National Army Museum, Royal Hospital Road
Pricing: £6.25 (0-8 years)
Opening hours:10 am-5pm
Location: East London
Kidzmania
This awesome play center has extensive play equipment to help your children discover their talents and passions.
What is available: Children role play and discover what they want to be like a firefighter, DJ, doctor, chef or actor.
Age limits: 4-14 years
Location:28 Powell Road, Hackney,
Pricing: £5.00 (4-12 years), £4.00 (1-3 years)
Opening hours:10 am-6:00pm
Cookie's Island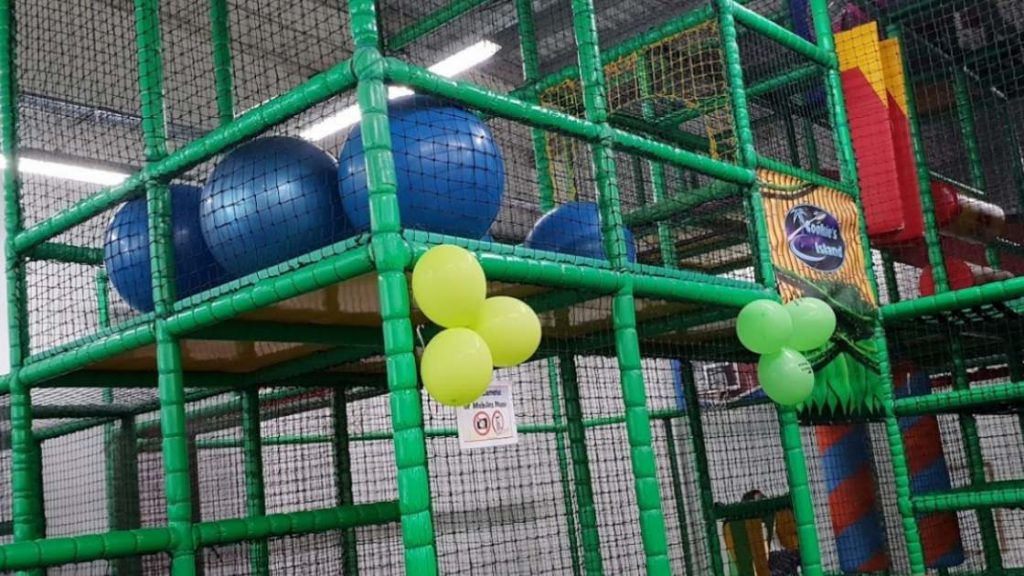 This play center will be your child's favorite place to be as it encourages them to be physical, make friends, solve problems and learn new skills.
What is available: There are two areas-the mini cookies area which includes activities like lego, build a tower, monkey puzzles, double slides and tunnels. The other area is the main play area that has more equipment to encourage your child to be more flexible.
Age limits: 6 months to 11 years
Location:Gallions Reach Shopping Park, 3 Armada Way, Beckton
Pricing: Free (under 6 months), £4.50 (6 months- 2years), £6.95 (3years-11 years)
Opening hours:10 am-5:30pm
Discover Children's Story Center
This indoor playground is a museum that develops a child's creativity with its spectacular storytelling sessions and activities.
What is available: This play area helps your child's imagination go wild through spaceships, hidden caves, puppet castles, hidden sculptures and more.
Age limits: 0-11 years
Location:Stratford
Pricing: £7.50 entry fee
Opening hours:10 am-5:00pm
FAQ's
Do you need to book in advance?
Generally no. But it is recommended to call in advance or book online in case the place gets sold out.
Are the indoor playgrounds clean?
The places mentioned in this article are definitely clean and do maintain a  rigorous cleaning regime but if you would like an honest review you can always check on Tripadvisor and Google so that you can understand the level of cleanliness a little better.
Are indoor playgrounds in London not feasible?
Not at all. Some play areas are completely free while other places charge somewhere between £5 to £30 per child.
Do children need supervision at such places?
Yes they do. But there are few exceptions in the case of older children who can be checked in from time to time.
What is the best age to take my child to an indoor playground?
Indoor playgrounds can be enjoyed by anyone from babies to toddlers until 12 year olds. Some places are targeted for only younger children upto five to six  while others are focused on older kids. You can always check the website to get  a better idea.
Takeaway:
As you can see indoor playgrounds are more than just ball pits and bouncy castles, it includes a lot of fun activities like wall climbing, trampolining and much more to give your kid an experience they will cherish for years to come.
Do believe me when I say that the above mentioned indoor playgrounds are worth looking into and can be a wonderful way for your kids to blow off some steam. My advice would be to check out each individual website for more information and details.
In the end, all we ever want is our children to be happy, safe and well entertained which I'm sure many parents can agree with. I can't stress on how these indoor play areas have been an absolute lifesaver not just for me but for many close friends too with toddlers and babies.
So, all you mum's out there grab a cup of coffee, relax and watch your cute rugrats go crazy!
Also Read: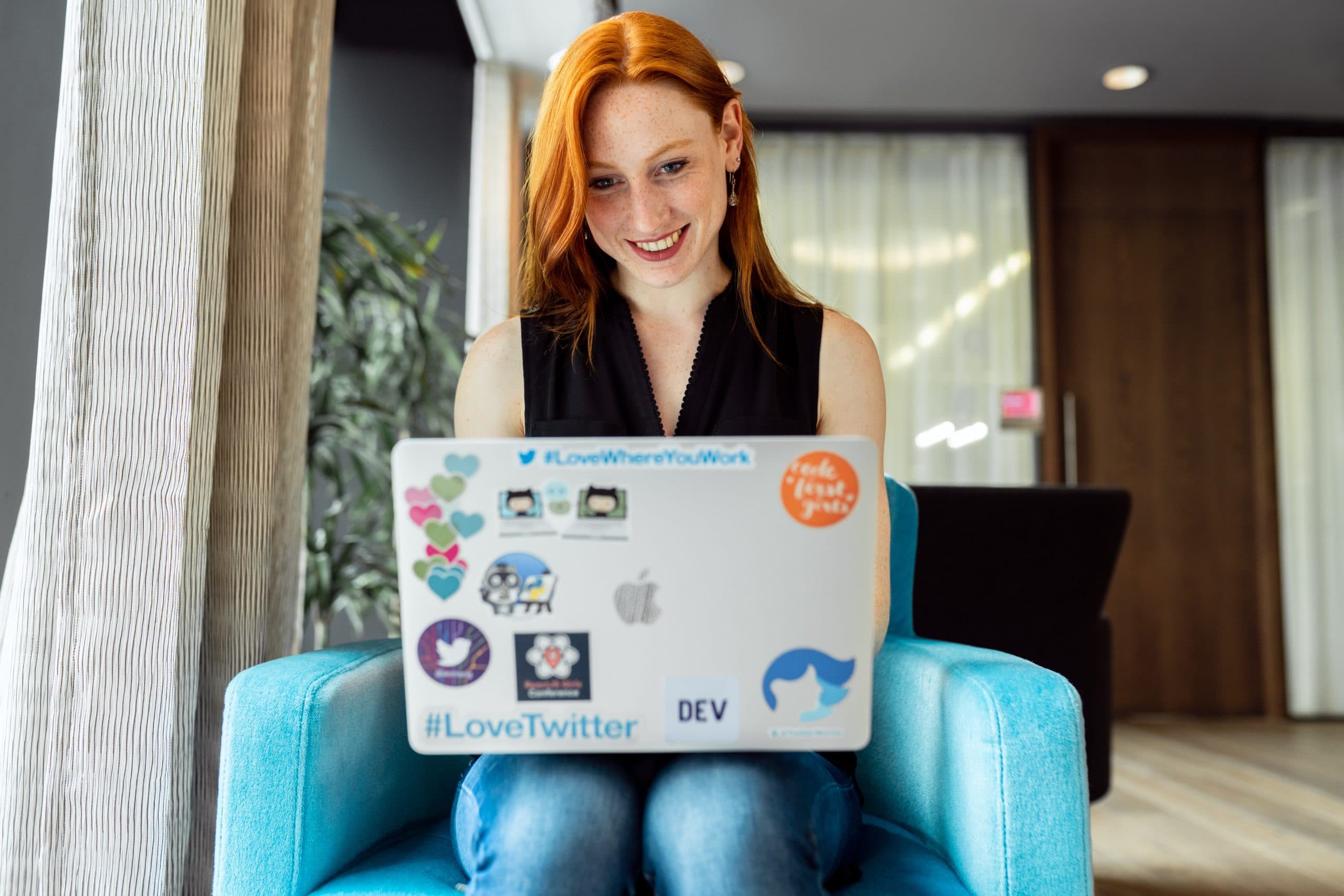 Joanna is a writer, poet, stand-up comedian and holds two master's in arts and history. She founded Discount-age with the intention of providing her readers with solutions to everyday household problems. During her free time, Joanna loves cooking but usually ends up ordering in.