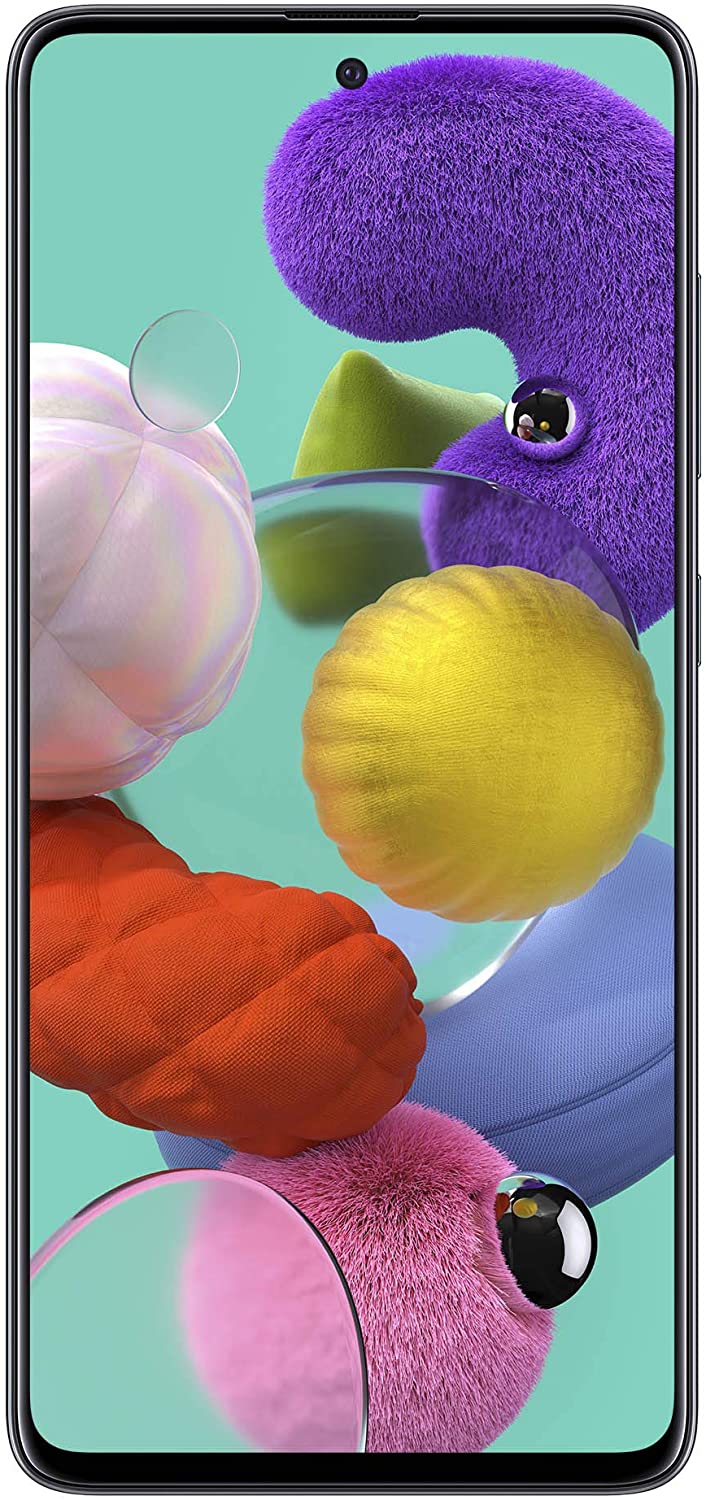 Smartphones these days have come close to becoming an absolute necessity. Since It's become intertwined with our everyday life, it's actually quite difficult getting through the day without one. Although Smartphones use to be quite expensive, these days you can get the same tech for a much cheaper price. Check out our list of the Best Budget Phones UK for all the details.
Phones tend to become obsolete every year and the charm of the flagships just keep diminishing. In fact, you don't have to end up paying more than a 1000 on phones unless you want it for the brand value or the vanity. In terms of usage and tech, there are tons of phones under £300 that offer the same features.
These phones do more than just offer the basic functions. You can game, watch movies, run complex applications, execute spec-dependent tasks and even click a brilliant photo. And yes all for less than £300. However, obviously, out of the thousands not all will be worth your money. So, we've compiled a list of the Best Budget Phones UK for your convenience.
After having reviewed 100 phones under 300 based on various factors like design, function, processing power, feature and performance, My team and I zeroed in on 8 that really stood out. These 8 were further put through a series of tests to determine the best. We found that:
The best budget phone in the UK is the OnePlus Nord CE. Not only does it have an amazing 6.43″ AMOLED Dot Display screen with a 90Hz refresh rate, but is also equipped with a Qualcomm Snapdragon 750G 5G processor and a powerful 4500mAh battery with warp charge 30T plus.
Recommended Read: 23 Best Things To Buy On Amazon UK
Best Budget Phones UK
OnePlus Nord CE
The OnePlus Nord CE is a sleek and elegant looking smartphone from one of the biggest smartphone manufacturers in the world. This particular model is available under £300 and comes with a super fast 8GB DDR4 RAM and storage capacity of up to 128GB.
It comes equipped with a decent Snapdragon 750G processor and a large 4500mAh built-in battery that is powered by their trademark warp charge allowing you to recharge your device from 0% all the way to 70% in under 30 minutes.
This smartphone uses a 64MP triple camera setup which has AI scene detection, nightscape and even ultra wide capabilities.
OnePlus devices use their proprietary Oxygen OS and the Nord CE runs on OxygenOS 11 which is basically Android 11 with some tweaks and changes to the OS. The Nord CE has a 90Hz display which is ideal for games like CoD and PubG or other racing games like NFS and Burnout.
Xiaomi Poco M3 Pro
Xiaomi's latest device, the Poco M3 pro is a budget friendly smartphone that's packed with everything you need these days. This device is a powerful MediaTek Dimensity 700 processor and runs on 6GB RAM and 128GB built-in storage.
This smartphone is equipped with a large 605" Dot display that offers a 90Hz refresh rate providing you with fluid like visuals. It comes with a 48MP triple rear camera setup which includes a 2MP macro camera and a 2MP depth camera.
It's powered by a large 5000mAh battery that supports up to 18W fast charging and can keep the device powered for up to 48 hours even with heavy usage. The M3 Pro also  comes equipped with built-in Alexa that you can use for a hands-free experience while on the go.
One of the main reasons why this smartphone is one of the best budget smartphones in the UK is because it runs on an extremely powerful processor that can clock out at 2GHz and supports 5G dual SIM which is one of the fastest network connections of today.
Nokia G50 5G Smartphone
The Nokia G50 is one of the best under £200 smartphones you can find and there is no other device quite like this one. Quite like the other new budget smartphones on this list, the G50 also comes with Android 11 pre-installed. This coupled with the latest Snapdragon 480 processor make this device worth every penny.
It has a 48MP rear triple camera setup with built-in image and video stabilization that helps you take the best pictures with no blur. 
The G50 is powered by a large 4850mAh battery that supports quick charge and comes equipped with a 4GB RAM along with 64GB built-in memory that can be expanded with the help of a microSD memory card.
The Nokia G50 is an unlocked  smartphone and can support local Sim cards. It also comes equipped with dual Sim capabilities, NFC and an in-display fingerprint ID.
Xiaomi Redmi Note 9
The Xiaomi Redmi Note 9 is one of the best entry to mid level phones in the market. This amazing phone is the 9th edition in the famous Redmi Note series. Not only does it have a brilliant design but it also has a fantastic quad-camera set up. Most importantly, it's is priced at only £187. With all it has to offer at this price, it is widely considered to be the best budget phone in the market.
This phones is equipped with specs that commonly seen in flagships. For example, it has a stunning 6.53: Dot Display screen with a resolution of 2340×1080 and a brightness of 450 nits.
Additionally, it has a Gorilla Glass 5 on the front. While it does have a plastic frame, it doesn't come of as cheap. It even has a Nano-coating that protects the phones from water splashes.
This phone is also equipped with an AI Quad camera with the main camera being a 48Mp shooter. It cable of supporting a two sims and is 4G compatible.
However, the most important feature of this phone has to be the processor. Although it is a MTK chip, the combination of this octa core Helio G85 and the ARM G52 MC2 GPU can easily handle high-end gaming. So, it can easily handle all heavy spec dependent apps with ease.
Motorola Moto G9 Play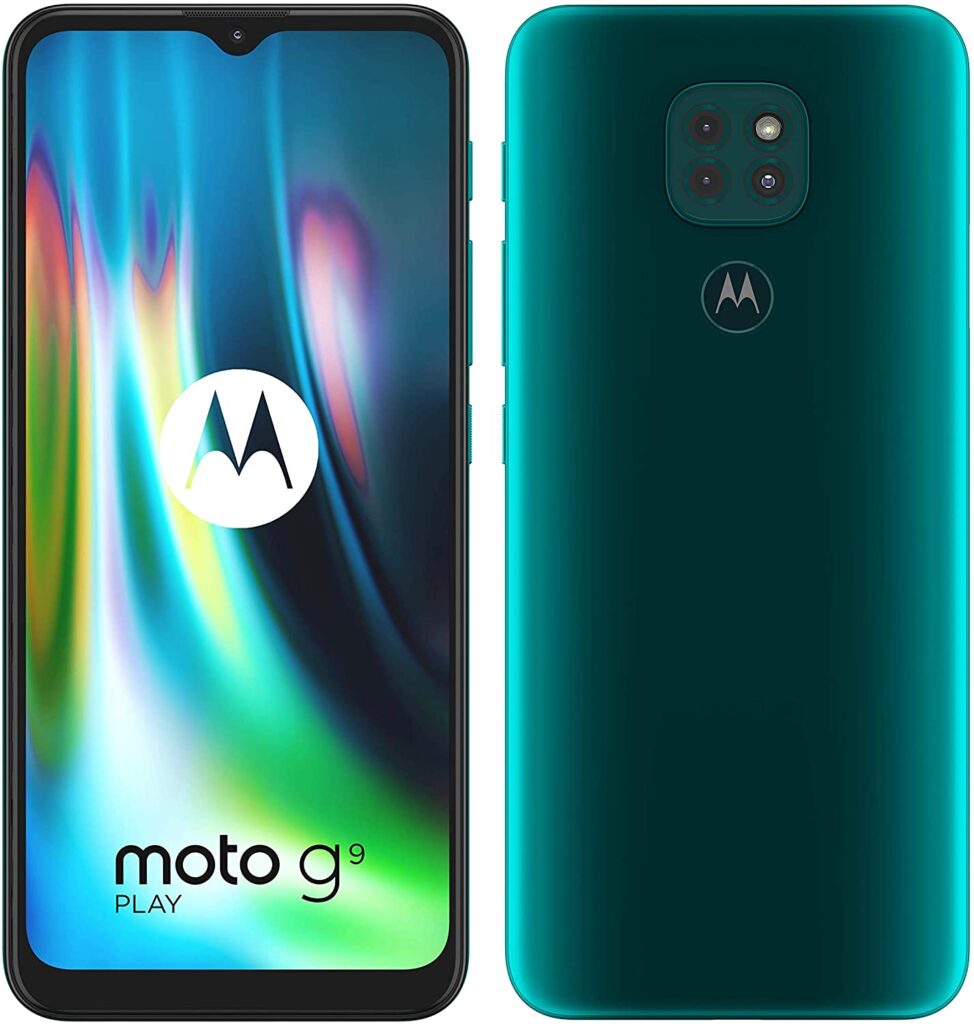 The Motorola Moto G9 Play is one of the best camera phones on this list. Although it only has a triple-shooter setup, this amazing modes that capture sharp clear photos in low lighting. It can even capture amazing close up ups with incredible detail.
This phone has a bezelless 6.3″ display with a waterdrop notch which elevates the overall design. It also comes with a super responsive touchscreen.
The performance is honestly out of the world as this phone uses an AI enabled Qualcomm Snapdragon processor. You also get an amazing storage of 64GB that can be expandable up to 512GB.
With the Motorola Moto G9 Play, It's the battery life that truly stands out. It has a 4100mAh Battery that can last for 2 days on a single charge.
Samsung Galaxy A51
Like most of the smartphones from Samsung, the Samsung Galaxy A51 is a high-quality phone that is not only equipped with a bunch of amazing features but it also has an amazing design. It also has a quad camera set up that'll help you capture clear and crisp images. Most importantly, this quality phone is priced at only £250.
This phone comes with a super AMOLED Infinity-O display that elevates the user experience to an unimaginable degree. This 6.53: FHD display lets you watch content in high definition without stutters or lags. Additionally, while the overall design of this phone is quite simple, the colours are amazing. It comes in pastel shades.
It is equipped with a powerful 4000mAh battery that can last almost 2 days with minimum usage. This battery life along with the 15W fast charging allows you to stream and game without interruptions.
The quad camera is absolutely brilliant as it can help you take professional quality photos. While this can be attributed to the 48MP camera, it is mostly the modes like live focus that helps elevate the quality.
Oppo A5 2021
The Oppo A5 2021 is an amazing all rounder. It has everything that you could ask for from a budget phone. Not only does it let you capture amazingly clear images with it's 12MP rear camera but is also beautifies it using AI tech. It also comes with an Electronic Image Stabilization that helps you record videos clearly when running and walking. It's one of the Best Budget Phones UK.
With a waterdrop notch display this phone offers more room to watch your content. It also has a dynamic pixel adjustment that helps your read the contents on your screen even under strong sunlight. Most importantly, this display automatically filter out the harmful blue light.
It is equipped with the highly efficient Snapdragon 665 that lowers the power consumption by almost 20%. It also has a Game Boost Mode that provide a much more responsive gaming. The craziest thing is that this phone comes with a 5000mAh battery that can last for 2.5 days with minimal use.
However, the most amazing aspect is the amazing sound quality. It has a Dolby Atmos speaker that delivers a rich and clear audio experience.
Huawei P Smart
The Huawei P Smart is one of the few phones that offers an AI smart shopping offer. It has a EMUI 9.0 skin that lets you scan a product or long press an image in photos to get shopping links to those products on top E-commerce sites. Of course, when it comes to the specs it is one of the best in the UK.
It has a brilliant 6.21″ screen that offers striking and sharp colors and high clarity photos and videos.
It also has a an octa-core Kirin 710 processor with 3GB of RAM and up to 64GB of internal storage.
The EMUI Ai engine also offers other amazing features like smart multitasking, speed sharing and a Dual-Bluetooth connection.
How to choose the best budget smartphone?
Choosing the best budget smartphone is actually dependent on a lot of factors. Other than price, you need to make sure the phone your buying is capable of executing your tasks. Here are the most important factors to consider:
Operating System
The OS is obviously one of the most important criteria when buying a budget phone. You don't want to get a phone with an old OS with a crappy skin as the User Interface will be extremely difficult to deal with.
Then again with phones under 300 the decision is pretty much made for your. You only have Android. Of course, you can get the older iPhone if iOS is something your really want.
However, when it comes to personalisation, nothing beats Android. It's also extremely ease to use. So, it's extremely suitable for older people or young kids. With the OS the most important thing to look for is the version and updates.
Display
When it comes to display you won't be able to get a 4K screen. The most you can get is an LCD screen with 1280x720p resolution and brightness of 300 nits. There are even some that offer a 1920x1080p resolution.
While the 1280x720p resolution it more than good enough. If you want to play games, watch movies or mess around with video editing software's, then you should ideally get an AMOLED display with a high refresh rate. Not only will the color be sharper and more vibrant but you can also expect low latency.
Battery Life
The battery life of budget phones are actually not that bad. You can easily find phone with a battery of 3000mAh and above for less than £300. These phones can easily last for 1.5 days on a single charge. Additionally, the really good one also come with fast charging capabilities. So, keep an eye out for that as it's more beneficial than a high capacity battery.
Processor and Storage
While budget phones don't come with the latest snapdragons, you don't get decent chips that are capable of handling heavy tasks without overheating. Majority of the phones also come with a RAM of 4GB and a minimum 16 storage space. This is pbvious enough if you want to run basic apps. However, you'd might want to go for a 6GM RAM and a 32GB storage space if you're looking to more with your phone. Check out our list of the Best Budget Phones UK for all the details.
Also Read: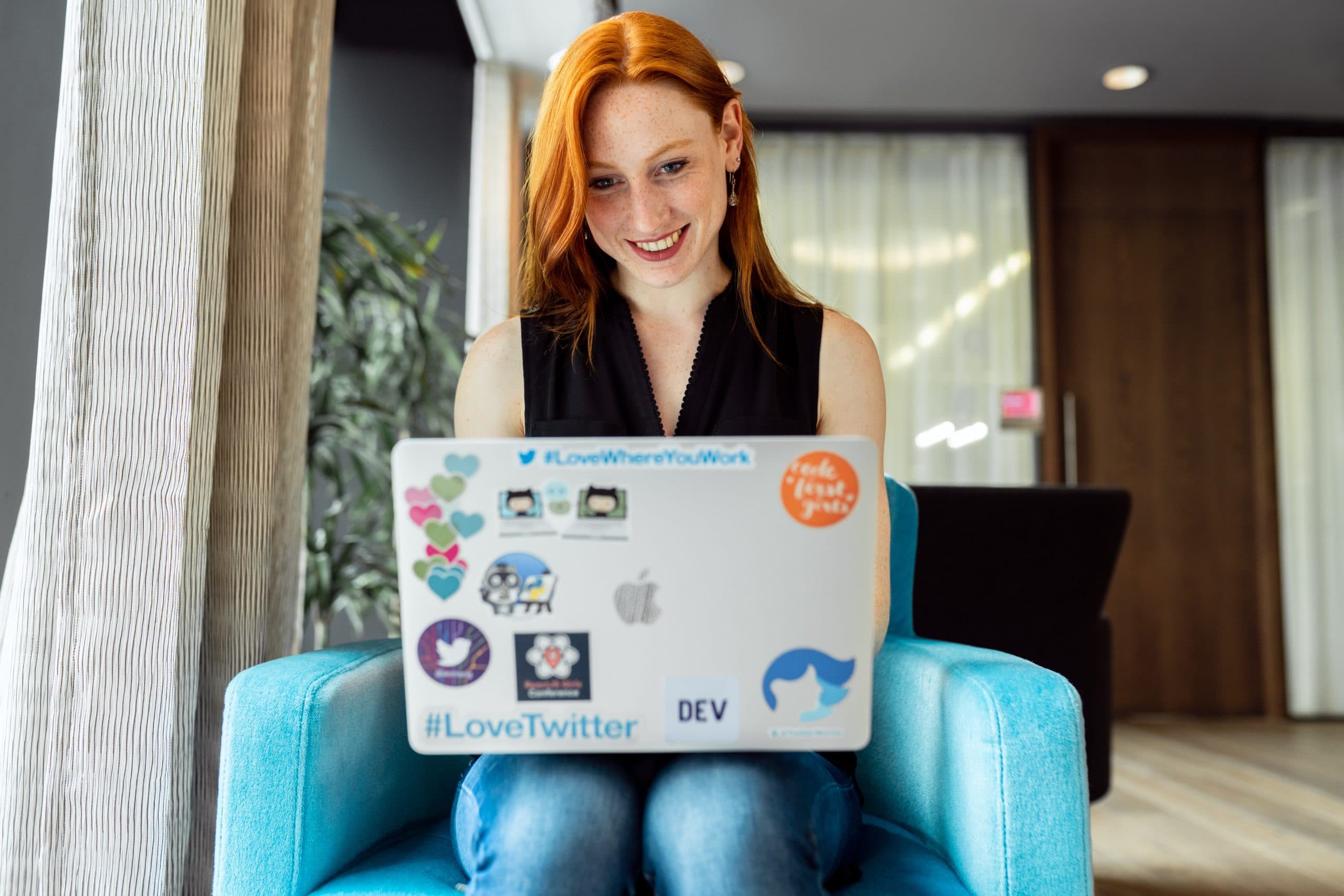 Joanna is a writer, poet, stand-up comedian and holds two master's in arts and history. She founded Discount-age with the intention of providing her readers with solutions to everyday household problems. During her free time, Joanna loves cooking but usually ends up ordering in.