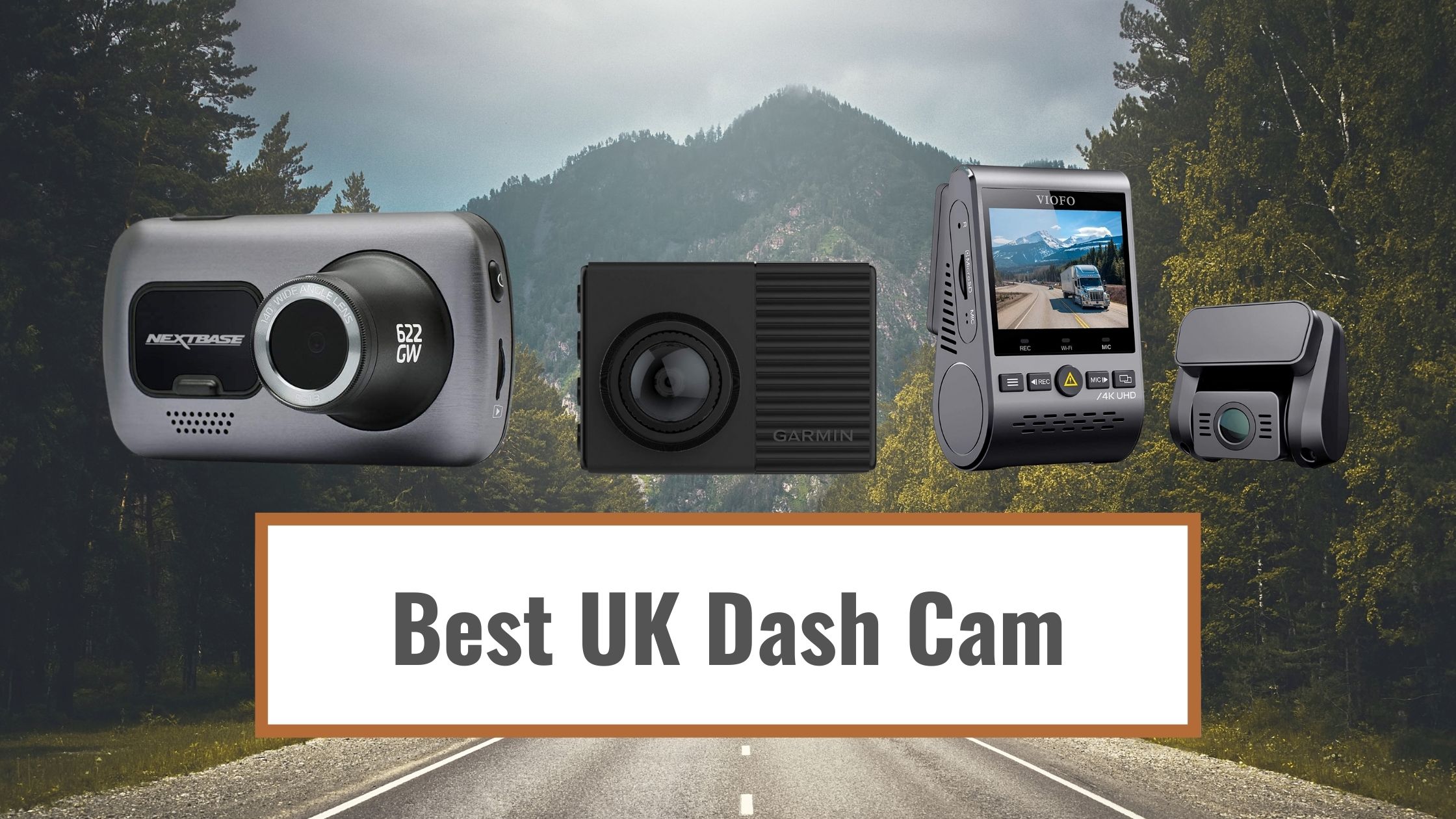 If you're looking for the best UK dash cams then you came to the right place. We've tried and tested multiple products and have rated the best dash cams that you can find online right now.
So, whether you own a car, van or even a truck, this article will help you pick the best dash cam for your needs.
Many people buy dash cams to help lower their insurance premiums in case of an accident, others may use it just to capture their everyday life on the road. But, not every dash cam is the same, in fact the best dash cams are the ones that offer high resolution recording capabilities, night vision, GPS, and even additional information like g-force of an impact. 
The best UK dash cam in the market right now is the Nextbase 622GW. This dash cam is capable of shooting 4K video, comes with Alexa, built-in Wi-Fi connectivity, records video on a removable MicroSD card and has a built-in GPS tracker. 
While this product may be the best according to us, others might prefer something else. Take a look through our top 8 best UK dash cams.
Top 8 Best UK Dash Cams
Nextbase 622GW 4K Dash Cam
Starting off this list is the Nextbase 622GW flagship dash cam that offers better image and video stabilization, better video quality and even geolocation services that others tend not to offer. 
This dash cam is equipped with a 4K lens that records at 30fps with great detail even in low-lit environments. This is impressive because it can capture everything that happened including the license plate information in case you were in an accident.
It comes with a built-in polarizing filter that you can use to cut out any glare from your windscreen and with professional-grade image stabilization, by stabilizing your video recording if you're on a bumpy road. At the back of the device is a 3" touch screen that is sensitive and has an easy-to-use user interface.
This model can be controlled remotely and with the help of Alexa that comes built-into the device. But to take advantage of the device you will have to download  the official application onto your smartphone.
Nextbase 522GW Dash Cam
The second dash cam to consider buying in the UK is from Nextbase again. This is the predecessor to the 622GW that is highlighted above and is one of the most reasonably priced dash cams on this list.
Ideal for most people, the 522GW records video at 1440p resolution with its wide-angle lens and comes equipped with a pretty responsive 3" touchscreen at the back of the device.
Another reason to consider buying this camera is the fact that it comes with Alexa functionality and you can play music, make calls, and even listen to audio-books across your connected devices.
Equipped with an easy-to-use user interface, the 522GW also lets you quickly connect with your smartphone via Bluetooth or Wi-Fi and share your video files easily. It even comes with the same Emergency SOS system that's available on the 622GW, that alerts emergency services of your location if you have been in an accident and are unresponsive.
Garmin Dash Cam 66W
One of the most easy-to-use and compact dash cams in the market is the Garmin 66W. This little device is effortless to use and is equipped with a range of features that can help you out on the open road. The Garmin 66W comes packed with a wide 180-degree angle lens that captures everything on the road ahead.
The video is recorded in 1440p resolution and is crisp so you see everything ahead of you. It's even capable of capturing details of other cars like number plate information and brand logos. The 66w was built to automatically record and save video footage if you are about to meet with an accident.
Apart from this, users are able to control the dash cam by using voice commands such as Save Video or Take Picture. While that is an ideal feature to have, it did not do so well on noisy roads and open highways.
Yes, the dash cam does deliver A-grade footage, but the main reason to consider buying the 66W is for its neat and tidy form factor. It's small, cute and costs just under £150 making it one of the best affordable dash cams to buy in the UK.
Viofo 4K Dual Dash Cam A129 Pro Duo
Though many of you may not know the brand Viofo, their 4K Pro Duo model dash cam is seriously one of the top rated dash cams to buy. This package comes with a front and rear dash cam and features built-in GPS, night vision, parking mode, motion detection and even automatic emergency recording.
It's one of those cameras that look and feel bulky with the all plastic casing, but underneath the hood are some of the most advanced features in any dash cam we've reviewed. It does not come with the traditional rechargeable batteries, instead the A129 Pro Duo runs on super capacitors that are built to last and have been designed to withstand extreme temperatures.
Individually, each camera records in 4K by default, unfortunately it is only capable of recording at 30fps. But if you're using both cameras simultaneously, then they will record at Full HD or 1080p at 60fps for better viewing results.
This camera can be set up rather easily and doesn't take up much time. If you're going to install both the cameras then I would recommend taking the help of a professional as you will have to wire both cameras together.
This is one of the few cameras that offer night mode and motion detection for under £250 making it an ideal choice for those who are considering buying a dash cam with all the features while not paying a small fortune for it.
Garmin Dash Cam Tandem
The Garmin Tandem is a compact dual 180-degree lens camera that records in tandem. This pocket sized camera was the first dual-lens camera from Garmin that lets you record what's happening on the inside and outside of the car. This dash cam is ideal for cab drivers or parents who have their kids in the back seat.
It features a 1440p front-facing lens and a 720p night vision interior lens. The camera comes with a long USB cable that can be plugged into any power outlet socket in your car.
This dash cam can be easily installed in your car with the help of a mount, but if you want to record incidents when you're not around, then you will have to seek the help of a professional so it can be installed and set to record continuously.
The Tandem can be controlled via the Garmin Drive app that's available on Android and iOS. Here's where you can review both video and audio footage without having to extract them from the MicroSD card.
Every video recorded comes with a timestamp, location details and even the speed of the vehicle. The dash cam even comes with voice controls such as OK Garmin, save video or OK Garmin, take picture, enabling a hands-free experience.
Kenwood DRV-A601W 4K Ultra HD Dash Cam
Probably one of the most budget-friendly 4K dash cams is the Kenwood DRV-A601W. It is a simple, yet powerful dash cam that does everything you as of it, without any additional features or capabilities.
It offers smooth 4K recording and comes equipped with a removable polarizing filter and built-in HDR recording for clear and crisp images no matter the weather conditions or if you're in low lit areas. If you're in the market for dash cams with features like lane assist or geo-location then it's best if you stick to the others on this list.
To most it may seem expensive since it offers basic functionality, but with the 4K wide-angle lens, it's worth the money considering other dash cams in the same price segment would only record at a maximum of 1440p.
At the rear of the device is a 3" LCD display that lets you review any footage that has been captured. The screen is not touch sensitive, but the feather touch controls are located on the sides of the display so you can play, pause, access your menu, change modes and so on.
Kenwood has even released a couple of rear view dash cams that can be paired with the DRV-A601W, but at the rate that they're being sold at, you'd rather go in for the Viofo 4K Pro Duo and be happier.
Thinkware T700 Dash Cam
One of the most expensive dash cams on this list is the T700 from Thinkware and it doesn't even record in 4K resolution. Thinkware had decided to invest in additional features rather than a better lens and while this may sound like a bad idea, it offers HD quality video footage that make it great for paranoid car owners who want their dash cam to constantly record everything that's happening.
It's one of the few dash cams that come with a Sim card slot that accepts only Vodafone's V-Sim card. This means that you can enable 4G network on the dash cam and access the device from anywhere in the world using your smartphone.
The drawback to using the T700 is that in order to use all the additional features, the dash cam will have to be hardwired into your car's power supply.
What I really like about this device is that it can download video clips to your smart phone easily, receive notifications in case someone bumped into your car and even keep an eye on who is driving your car even if you're not in the same country.
With the mobile app you can access remote live view, check real-time parking impact video clips, view the parking image, access the status and history of the device, update the device and even use SOS messaging.
3 Channel Viofo A139 Dash Cam
One of the most versatile dash cams available is the Viofo A139. This camera setup consists of three individual cameras that record and capture footage from outside your windscreen within the car and from the rear end of the car.
At under £300, this three-camera dash cam system is a value for money and in addition to that, the set up is rather easy to do and the cameras do not take up much space on your windscreen. The only drawback is that you will need to install lots of wires throughout the car to have all 3 cameras connected.
The lenses use Sony Stravis image sensors to process images and video resulting in decent low-light videos, but you'll have to expect a drop in video quality while driving in extremely low-lit and sub-par conditions.
Both the interior and rear camera are able to record 170-degrees of their surroundings and the interior camera comes equipped with 6 LED's that give it infrared capabilities so you can see what's happening inside the car even in complete darkness.
At this price,  you won't find another dash cam quite like the A139 from Viofo. The user-friendly mobile app can be used in place of the touchscreen of the dash cam and is equipped with controls for recording videos, capturing photos and more.
Buyers Guide – What to Look for in a Dash Cam
With there being so many dash cams to choose from, it can become a daunting task to pick the right one especially if you're not familiar with the key features or main things to look for. Here's a run down on what to look for while buying a dash cam in the UK.
Angle of View
One of the most important factors to consider when buying a dash cam is how much of the road ahead can it see. What you're looking for will be a wide-angle dash cam that offers a minimum of 170 to 180-degree field of view.
Video Resolution
The higher the resolution, the clearer and more detailed the video will be. Dash cameras come with a wide range of video resolutions ranging from 720p all the way to 4K, and some premium high-end cameras even offer 8K resolution. But high resolution may not always be a good idea, the higher the resolution, the more storage space you will need to have available for everything to get recorded.
Wired or Battery Powered
This depends on whether you're willing to spend that extra money wiring the dash cam or if you're better off with one that's easily rechargeable. There are three charging options available for dash cams, you can run the wiring through the car, plug it in via a USB to your built-in car socket or by replacing the batteries within them. These options depend on the model of dash cam you're interested in and what kind of features you want enabled.
Protection while Being Parked
Dash cams come with additional features such as parking bump alerts and this can only be enabled if your dash cam has been wired through your car. The advantage of wiring your dash cam is that this allows the camera to keep running even when you're not in the car. Again, this depends on the model and if it comes equipped with this feature.
Dual Dash Cams or Single
Another thing to consider is whether to invest in a single dash cam for the front or if you want to buy a set and set up one at the back as well. Ideally, one dash cam is good, but if you are looking for protection from the behind, then you'd have to pick up a dash cam set that consists of a front and rear camera.
Night Vision
A dash cam with night vision is ideal for those who travel frequently at night. The night vision sensors in the camera will kick in in low-lit surroundings and you will be able to see the road in the dark and if there are any obstacles on the road ahead. Not all cameras offer night vision, so check each product's description before buying one.
Wi-Fi
A good dash cam will offer Wi-Fi capabilities. The Wi-Fi functionality of the camera will let you pair it with your smartphone and access videos remotely. Dash cams with Wi-Fi can remain connected to the internet 24/7 allowing you to keep an eye on the car even if you're on the other side of the planet.
GPS Capabilities
Finally, the dash cam you choose should come with GPS capabilities that will let you monitor the location of your car and device at all times. Dash cams with GPS built-in are ideal to have because they normally come with an EmergencySOS feature that notifies the emergency services of your present location in case you have met with an accident and are unresponsive.
Takeaway
There you have it, the top 8 best UK dash cams that money can buy and which will keep you safe.
Based on our extensive tests, the Nextbase 622GW is the best dash cam that you can buy. It's capable of recording 4K videos, has voice control capabilities, comes with built-in Wi-Fi and is equipped with a GPS tracker and EmergencySOS.
Make sure you refer to our buying guide and think about what you need in your dash cam, based on that pick the best one for your needs and you'll never regret your buy.
Also Read: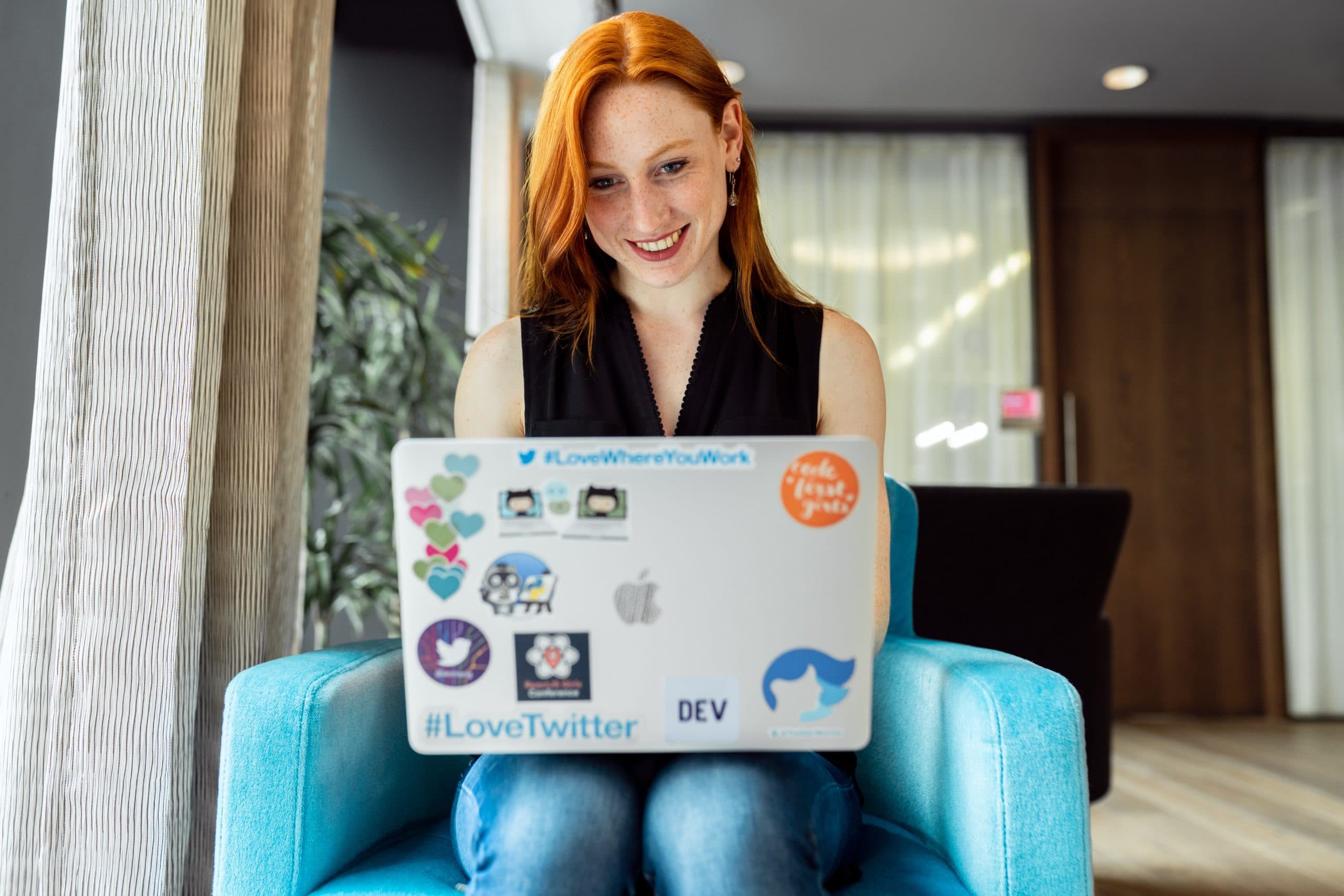 Joanna is a writer, poet, stand-up comedian and holds two master's in arts and history. She founded Discount-age with the intention of providing her readers with solutions to everyday household problems. During her free time, Joanna loves cooking but usually ends up ordering in.