If acne is bad enough, the scars they leave behind are worse. So it's a good we've got the best products for acne scars in UK. From toners to creams and serums, these skincare products help lighten dark spots and heal pitted acne scars.
Acne takes about a week to subside but these scars often take weeks, sometimes even months to lighten and to completely go away. With that comes the need to cover up with loads of makeup which can in turn clog the pores and lead to more breakouts.
Phew! That's a never-ending cycle. If only there were products that could lighten these scars quickly and give us clear skin. Yes, there are some that are very effective and the results of the research are what we bring to you in this article.
Continue reading for the best products for acne scars in the UK:
Top Products For Acne Scars
#1- Pai Rosehip BioRegenerate Oil
Rosehip oil has been used traditionally to treat wounds and cuts to help the skin repair itself and regenerate without leaving back a scar. So it's wonder it's fantastic for fading acne scars.
Now if that is something that makes your eyes go wide (cos that's exactly what we need when we have acne-prone skin), worry not as you have one of the purest forms and the highest concentrations in this little bottle by Pai Skincare.
The CO2 extracts work to activate the rosehip and give you the best potential. 
Just apply a few drops on your fingertips and massage in gentle circles into your skin every morning and watch as week after week you find your fine lines disappear, your scars fade and your skin glow. 
#2- SKIN DOCTORS GAMMA HYDROXY CREAM
What your blemished skin needs first and foremost is a gentle exfoliant that can hasten the process of fading the indentations on your face.
The Gamma Hydroxy cream by Skin Doctors is a delicate, yet effective exfoliant, doing the job of a chemical peel to brighten your skin every day.
 It is priced quite high but it's worth every penny you spend as you get the same results that you might get in a salon or a dermatologist's clinic when you undergo a peeling treatment.
 Being something that you use at home, this is quite mild but use it for a few months consistently and you see visible results.
#3- REN Glycol Lactic Radiance Renewal Mask
Enriched with Glycolic acid, Lactic acid, and Citric and Tartaric Acid, all you need is ten minutes of your time to give your skin a pure, vegan treat.
With natural ingredients like fruit extracts, this peel takes only ten minutes to rejuvenate tired skin and reveal fresher skin with tighter pores.
 Using this as per the recommendation of thrice a week does make your skin tone brighter as these gently exfoliate your skin and reduce the darkness of the scars and blemishes.
 Your fine lines and wrinkles also appear reduced to give you younger looking skin. 
#4- Paula's Choice RESIST Smoothing Treatment 10% AHA
Make Paula's Choice your choice (forgive the PJ), to give you the smoothest, clearest skin, quickly.
One of the best in the market for skin that is affected by acne and sun damage, the AHA (glycolic acid) in this reduces the appearance of fine lines and refines the pores. 
The exfoliating properties get rid of the dead skin cells and reveal brighter skin with lighter blemishes. 
The active ingredients, liquorice and green tea extracts soothe and calm the skin, helping it repair itself, which is one of the most important steps to having smoother skin. 
The peptides and ceramides work to hydrate your skin well and keep it nourished. 
The absence of fragrance and parabens makes this safe for sensitive skin as well. 
#5- Crystal Clear Skin Brightening Complex
Specifically targeting blemishes and spots left back by injuries or acne, Crystal Clear Skin Brightening Complex comes enriched with Mulberry Root extract, Arbutin and Grape extracts.
These have proven time and again to be effective when it comes to lightening dark spots in the skin or brighten up darker skin tones.
When you are undergoing a treatment to brighten your skin it is important to ensure that you don't damage it further.
This formula includes zinc oxide and titanium dioxide that protect your skin from sun damage along with an SPF of 15.
However, if you are going to spend a substantial amount of time outdoors, we recommend you use a sunscreen with a higher SPF content.
#6- SkinCeuticals Blemish + Age Defense Serum
As you grow up they promise you that acne will disappear by the time you're in your mid twenties and you will be bestowed with glowing, clear skin.
All that promise goes down the drain now that you're way past your mid thirties and you still struggle with acne, plus the horrible scars.
Well, Skinceuticals makes us a promise here that actually is fulfilled with the Blemish plus age defense serum. And it's also great for folks with the sensitive skin type.
Designed for mature skin, this has a blend of glycolic acid and citric acid that not only reduce the blemishes and scars but also target the fine lines and wrinkles, giving you smoother skin.
There is also hyaluronic acid to deeply hydrate your skin cells.
#7- Dr Dennis Gross Skincare Alpha Beta Universal Daily Peel
You want results but don't have the time and energy to spend in your skincare every day. Dr Dennis has just the solution for you.
Put together by a practising dermatologist, the Alpha Beta Universal Daily Peel assures you clear skin everyday.
All you gotta do is wash your face and wipe it down with the exfoliating wipe, wait a couple of minutes and follow up with the neutraliser.
With 5 AHA/BHAs (glycolic acid and salicylic acid), antioxidants and vitamins, find visibly tighter pores and brighter skin tone in just a few days.
#8- JJ Ellie Derma Roller product for acne scars
One of the primary reasons for acne and the scars is bigger pores that get clogged easily.
A dermaroller might be a slightly painful but very effective and quick treatment to tackle this problem.
The JJ Ellie has very tiny needles measuring about .25mm that's almost painless. These bruise your skin slightly to help it heal with renewed collagen production.
This tightens your skin, reduces dark spots and gives you smoother skin with lesser fine lines and wrinkles.
#9- NIOD Ethylated L-Ascorbic Acid 30% Network
What you desire with any kind of skin treatment is for quick and immediate results but also those that are long lasting.
With a high percentage of Vitamin C, NIOD gives you noticeably brighter skin in a very short duration of use.
Hyperpigmentation and scars caused due to acne and other injuries also seem reduced while your overall skin tone seems to be smoother and more even.
It also has plenty of antioxidants that nourish your skin while zinc and selenium protect your skin from sun damage.
However, do use a sunscreen additionally to further protect your skin from the UVA and UVB rays.
#10- Eva naturals Vitamin C Serum
Nature's gift to us is Vitamin C and if we are smart enough, we will use it well.
The problem though, is that this Vitamin is very delicate and tends to lose its potential when it is not bottled right or exposed to too much sunlight.
Eva Naturals Vitamin C serum brings you this wonder vitamin in a bottle that safeguards this to brighten your skin everyday, little by little.
The presence of retinol further enhances this by reducing your fine lines and restoring its natural youth.
Hyaluronic acid moisturises your skin enough and gives you suppleness and elasticity while the niacinamide balances the sebum visible on your skin.
#11- La Roche-Posay Pure Retinol Face Serum
A partner brand of many dermatologists, La Roche-Posay Pure Retinol Face Serum can be used everyday after your toner to give your skin intense moisturisation without making it greasy.
This is perfect for acne prone and oily skin types as these cannot handle very heavy moisturisers.
Containing the active ingredient, retinol which is responsible for plumping your skin and reducing fine lines and wrinkles, this anti-ageing serum has double benefits.
The retinol also brightens the skin and evens out the skin tone by reducing dark spots.
The Vitamin B3 soothes the skin. Overall, you have an oil-free, non-comedogenic, non-allergenic product that is light and hydrating for your skin.
#12- The Ordinary Niacinamide 10% + Zinc 10 percent
The name might sound ordinary but this is nothing short of a miracle worker.
The Ordinary packs in it a combination of Niacinamide and Zinc.
These together brighten the skin tone, reduce the darkness of spots and blemishes, and even balance the production of sebum in the skin.
A water-based product, this won't make your skin oily and you could follow it up with a light moisturizer if your skin feels too dry.
Solely a formula for brightening the skin tone, do keep in mind that this is not a treatment for acne itself.
#13- Allies of Skin Promise Keeper Blemish Sleeping Facial
If only you could do all the hard work on your skin to remove the blemishes while you sleep peacefully, you'd definitely choose it, wouldn't you?
Well, we found the perfect cream for you to leave on your skin overnight as it gently nourishes your skin with 7 antioxidants and 7 skin brighteners.
Allies of Skin is Bright Future Sleeping facial gives your skin hydroxy acids (AHAs and BHAs) which moisturise your skin to give it just the right amount of hydration without making it too greasy.
Wake up every morning to softer, brighter skin that has been gently exfoliated.
FAQs about the top products for acne scars in UK
How do you get rid of acne scars overnight?
Acne scars are deeply engraved in the skin and can be quite hard to make them fade. Even though we can't promise you results overnight, there are some effective ways to lighten the scars.
Mix baking soda and water in a bowl and apply the paste on your face. Leave it on for about half-hour and wash it off with the right face wash. While wiping your face, just dab the towel gently on your skin without rubbing it against the skin too hard.
You can also mix baking soda with lime juice. But since this is a stronger combination we suggest you don't leave it on for a long time.
How long do acne scars last?
Depending on how serious your acne was, after treatment, the scars tend to take their time fading off. The typical time period is between 3- 6 months.
How do you hide deep acne scars?
You can use appropriate makeup products to hide your acne scars so that it does not as intense.
Use a smooth BB cream that suits your complexion. Please note that your acne marks have a bumpy texture so applying it carefully is key while you're spreading it across your face.
Applying foundation cream. Again, make sure you use a smooth textured foundation so that it stays well on the skin and gives your skin a smoother-looking texture.
Is Vitamin C good for acne scars?
Yes. Vitamin C accelerates the healing rate of your acne scars. It has the ability to work against the extra melanin that is present which in turn causes the acne scars. Make sure you're sensitive to the burning sensation that it may incur on your skin.
We also suggest that you do not do this often or even leave it on for a long period of time since it can cause irritation and itching.
That concludes the reviews for the best products for acne scars you can find in the UK. If your fingers itch to pop those pimples as soon as they appear, don't! But, even if you do, keep one of these products in your bedside drawer and use them regularly to get rid of those scars quickly.
Read also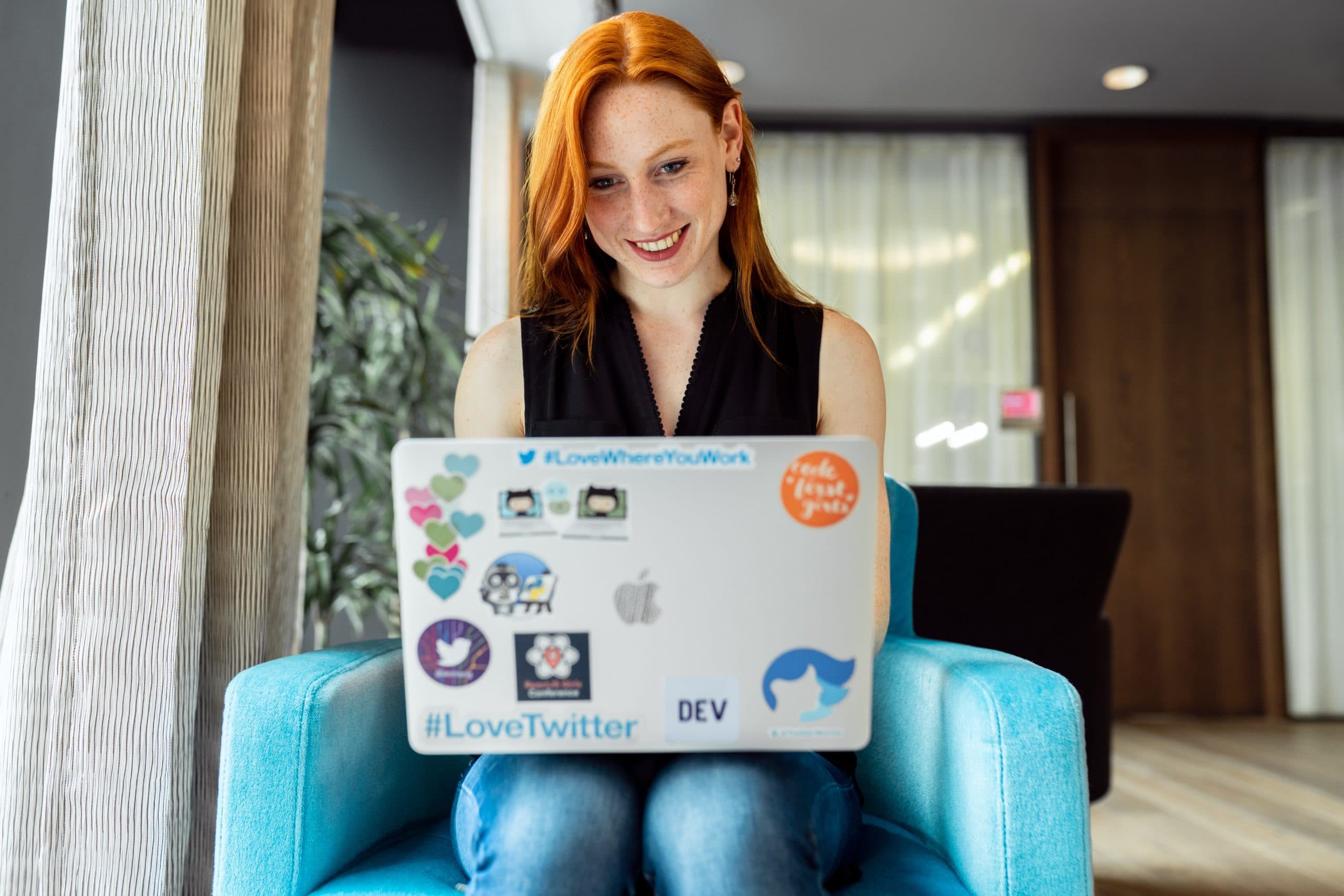 Joanna is a writer, poet, stand-up comedian and holds two master's in arts and history. She founded Discount-age with the intention of providing her readers with solutions to everyday household problems. During her free time, Joanna loves cooking but usually ends up ordering in.