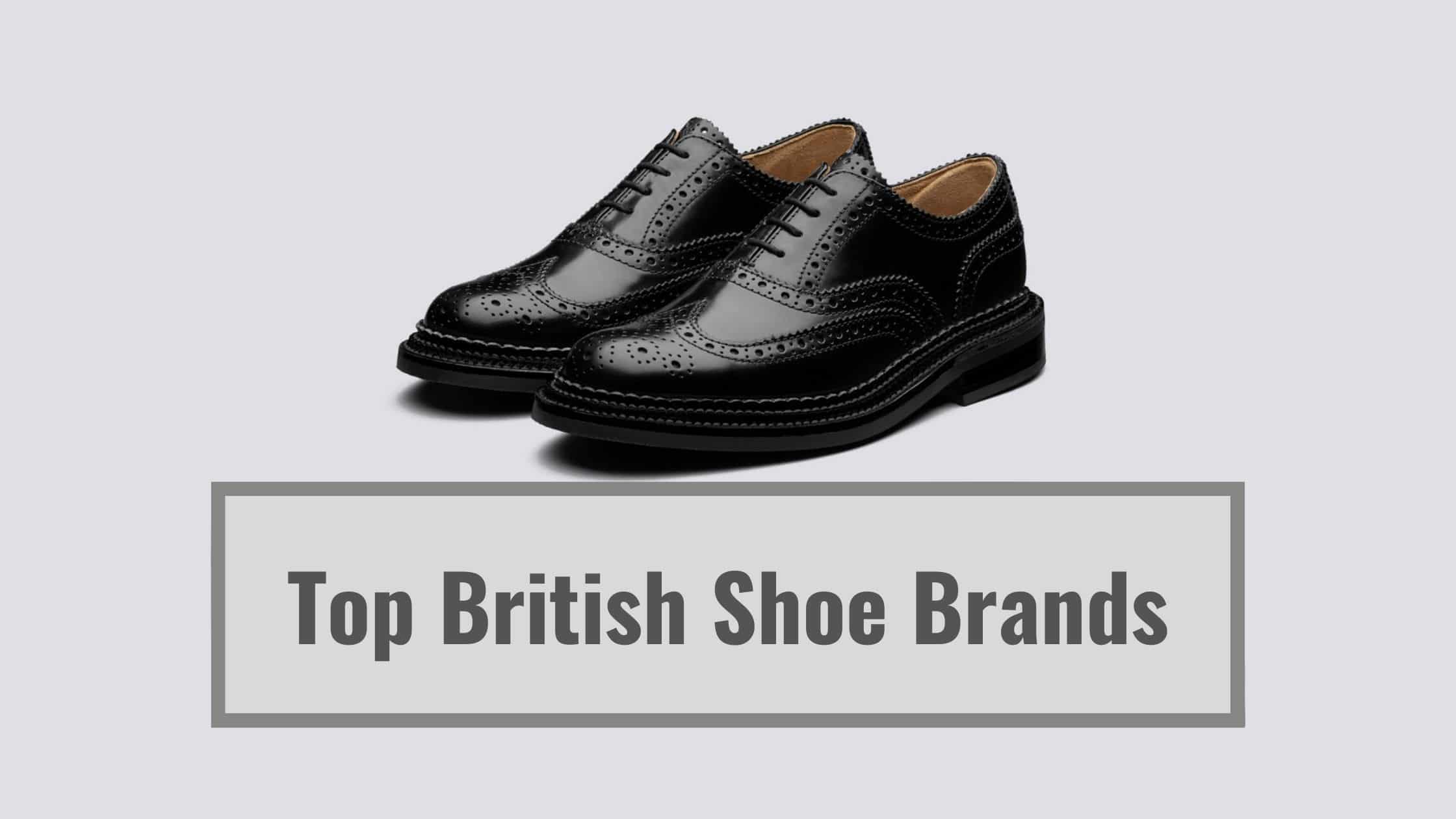 Although I love shoes and loving seasonal shoe shopping, my father is the real maniac when it comes to his Oxfords and Brogues. So, needless to say, I grew up around a lot of British-made shoes. And, of course, The shoes designed in Great Britain are the best in the world. Check out my list of the Top British Shoe Brands for all the details.
UK's premium quality and legacy shoe brands have been clothing powerful men like Churchill for the past century. And it's crossed borders and become the "traditional" shoes of multiple cultures. Made from the finest leather and the best Goodyear welting construction method, these must-have shoes will blow your mind.
However, choosing the right shoes can be a bit daunting. So, refer to our list of the Top British Shoe Brands for all the details.
After reviewing around 50 British made shoes based on various factors like design, quality, comfort, style and longevity, I zeroed in on 12 Brands that really stood out. These were further put through a series of tests to determine the best. I found that:
The top British shoe brand is Grenson's. This legacy brand has been famous for its Brogue style shoes for 150 years and is taken up a massive share of the shoe market in Great Britain. These Handcrafted shoes are made from the finest Italian leather and suede's. Most importantly, it's comparative inexpensive that most shoes brands.
12 Top British Shoe Brands
Grenson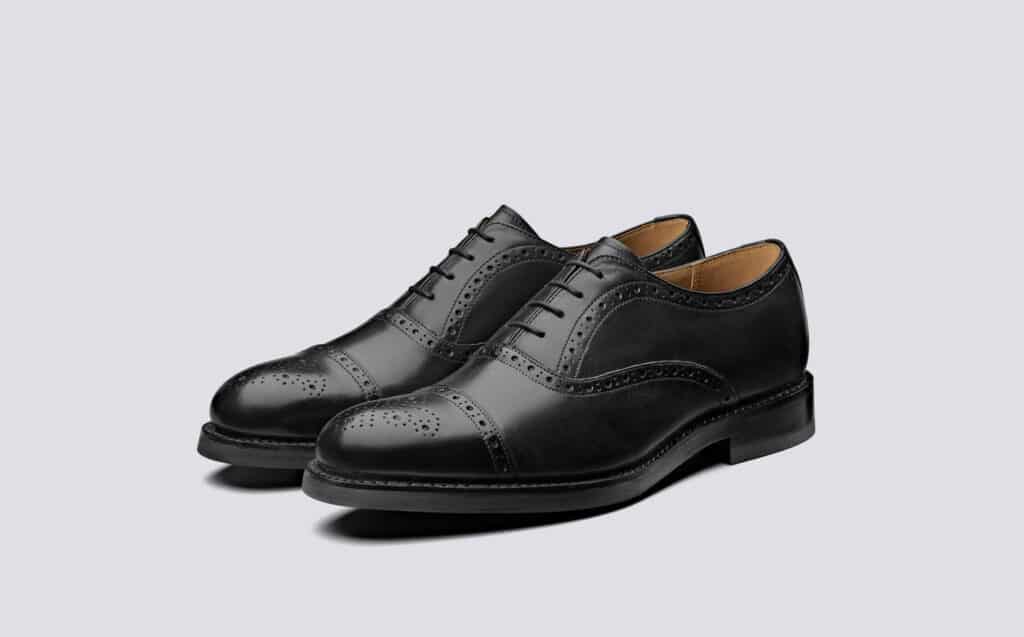 When somebody mentions British shoes you always think of Grenson. This iconic brand has dominated the British shoe market for over 150 years. Famous for its premium quality brogues, this Northampton-based brand was the first in the world to use Goodyear's welting method.
Their shoes are unique and exclusive and are made from the finest Italian leather. Simply repairing these shoes would involve a complicated procedure. These beauties were worn by famous men like Cary Grant across generations.
While you expect Grenson shoes to be prices outrageously, they're actually quite affordable. Other than manufacturing Brogues, this brand also manufactures other handmade shoes like boots and sneakers for both men and women.
Crockett and Jones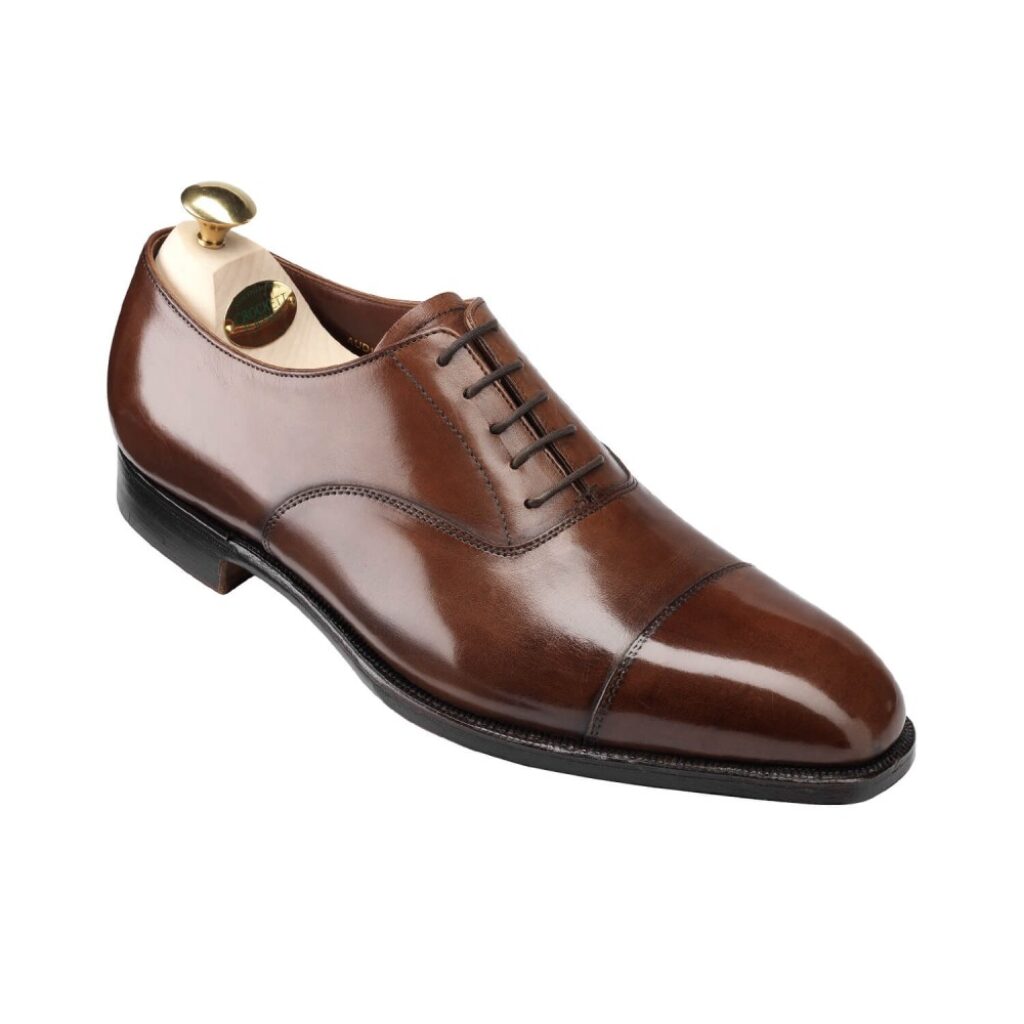 Did you know the shoes that Daniel Craig wore in Skyfall was a pair of Crockett and Jones? Not just James Bond, the shoes have even protected the toes of millions of soldiers during the second world war. This legacy brand has been a top British Shoe brand since the 1870s.
Handmade from the best sides and leather, this brand has had improved and refined their craft for over a century resulting in the most pristine and elegant shoes on the planet. Crockett and Jones is well known for their legendary Cap-toe Oxford shoes.
Their amazing shoes are made for both men and women. In fact, each pair is like a legacy as it takes 8 weeks to craft one pair of shoes.
Cheaney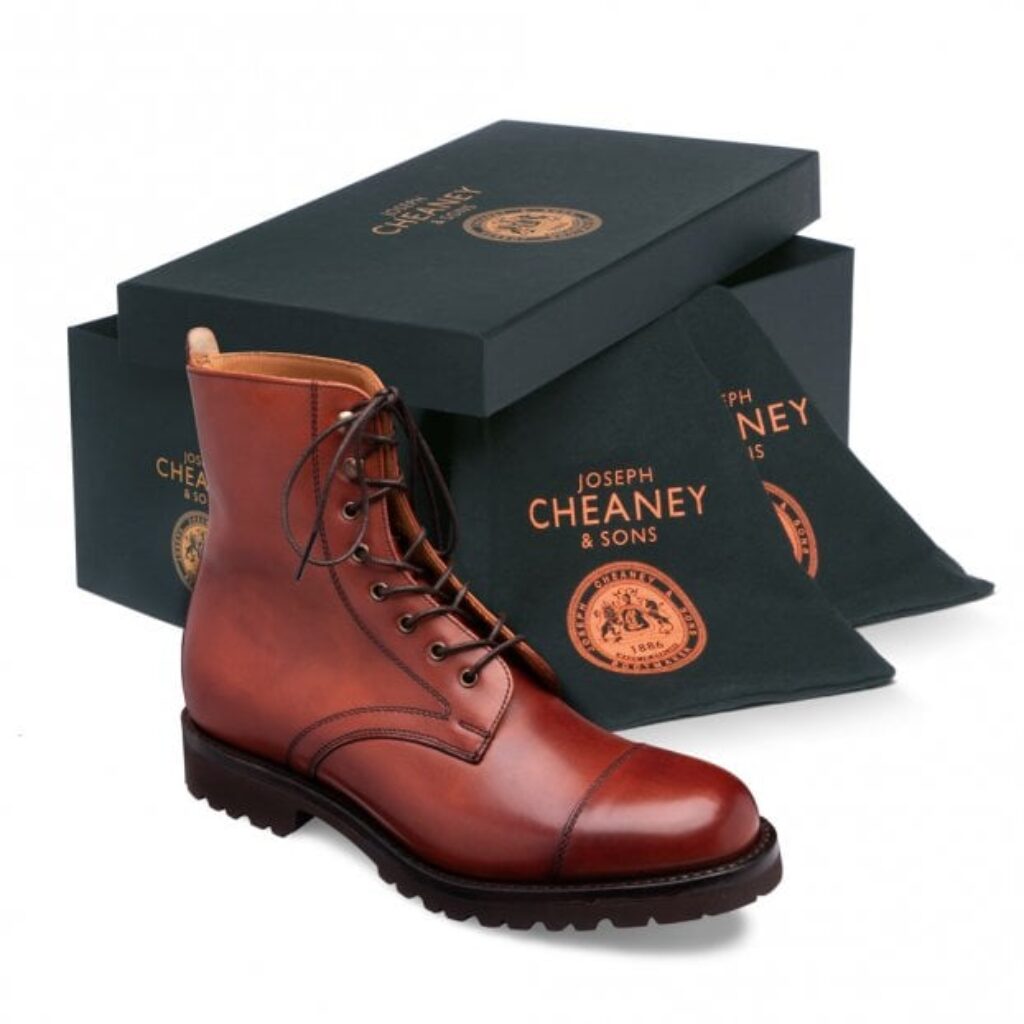 Cheaney is another legacy brand that's lasted a century. Same as its contemporaries, this brand uses the same Goodyear Welting construction method and takes about 10 weeks to prepare a pair. Quality was the only Philosophy of Joseph Cheaney and his sons. This is one of the Top British Shoe Brands.
The most insane thing about these shoes is that the quality is so high that it actually takes an expensive refurbishment process just to improve longevity. Cheaney shoes are probably the most traditional shoes in the UK. They still haven't moved out of their factory since 1886.
Cheaney shoes cater to both men and women. This brand was even awarded by the Queen for their excellence.
Church's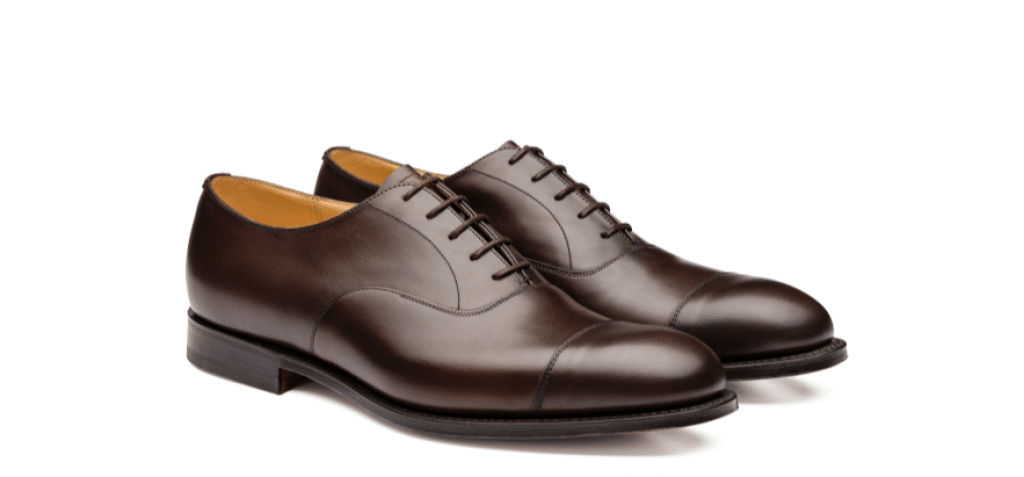 Church's shoes are also from the famous Northampton region of England. In fact, they've been catering to their customers since 1873. In terms of legacy, this brand is probably the oldest as Thomas Church's ancestors were also shoemakers. So, when it comes to quality, style and heritage, Church is the best brand.
These designer shoes are crafted using Goodyear crafting method and the finest leather in the world. Church's shoes are part of the legendary clothing ensemble of James bond. Of course, they also cater to ladies.
Although famous for their Oxford style shoes, Church's also manufactures sneakers and other shoes like Chelsea boots.
Gaziano Girling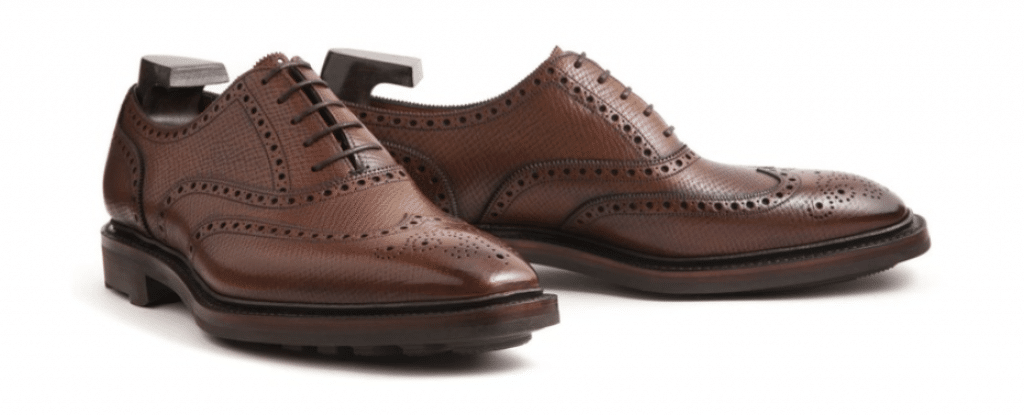 Gaziano Girling is a renowned English shoe brand that manufactures some contemporary shoes and has been doing so successfully for well over 25 years. The company is run by Tony Gaziano and Dean Girling who operate the manufacturing process from their workshop near Northampton and retail their shoes out of their London store on Jermyn street.
The shoes sold here are made to order and can be customized based on your requirements and specifications. While accessing their website we noticed that we were provided with a 7 step setup which covers the style, model, upper and lining leather, shape, sole and any extra attachments.
Gaziano Girling has a vast collection of ready-to-wear shoes and bespoke shoes that you can order online. The pricing of a hand crafted pair of leather shoes fall within the range of £1000 to £6500 depending on the customization and the type of leather used.
George Cleverley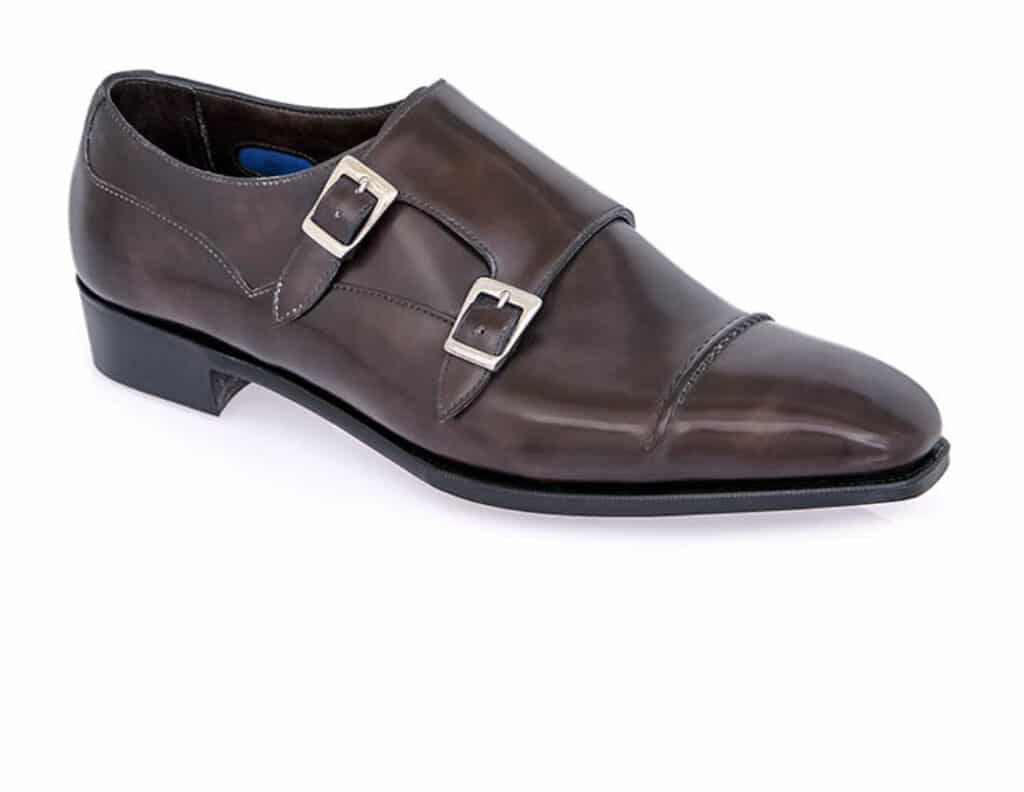 Well, George Cleverley is the standard when it comes to shoe-making. With an unbelievable legacy behind them, they've not only prepared a pair for Winston Churchill but they were the shoemakers for the popular Kingsman Movies. It's one of the Top British Shoe Brands.
This brand is so exclusive that they only make ten pair of handmade shoes each week. And it's only for an exclusive crowd. Every shoe is unique and nothing is ever mass-produced.
George Cleverley is famous for their amazing monk strap style shoes. These shoes are made using the best leather in the world.
Edward Green & Co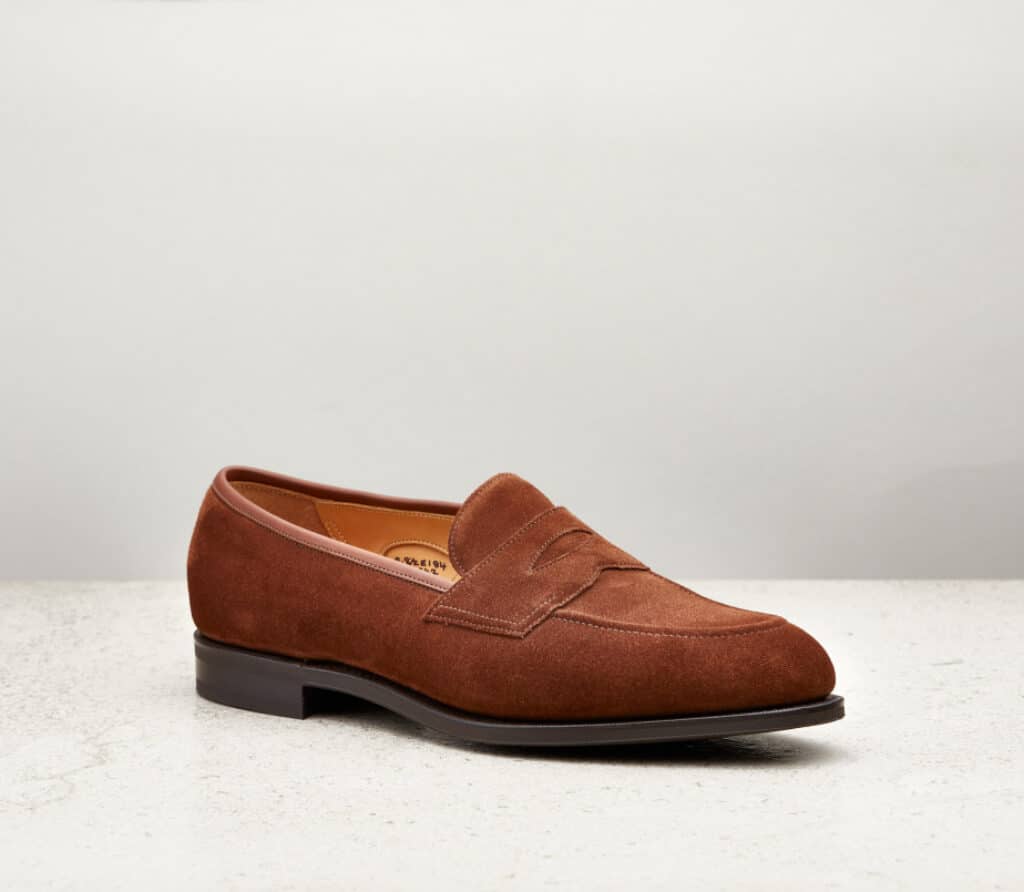 Edward Green is another Northampton legacy that is made from the finest leathers in the planet. With a heritage of over 130 years, the process and craft are completely unchanged making it one of the most traditional shoes in Great Britain.
You shouldn't really look down on the fact it's completely unchanged for the past century. The shoes were a moment of genius, by Edward Green. His design, style and methodology are appreciated till this day. So much so, that a pair might go for about 1000 pounds.
Edward Green is known for their classical derby shoes. Of course, they have various other leather and suede options, including loafers.
Foster & Son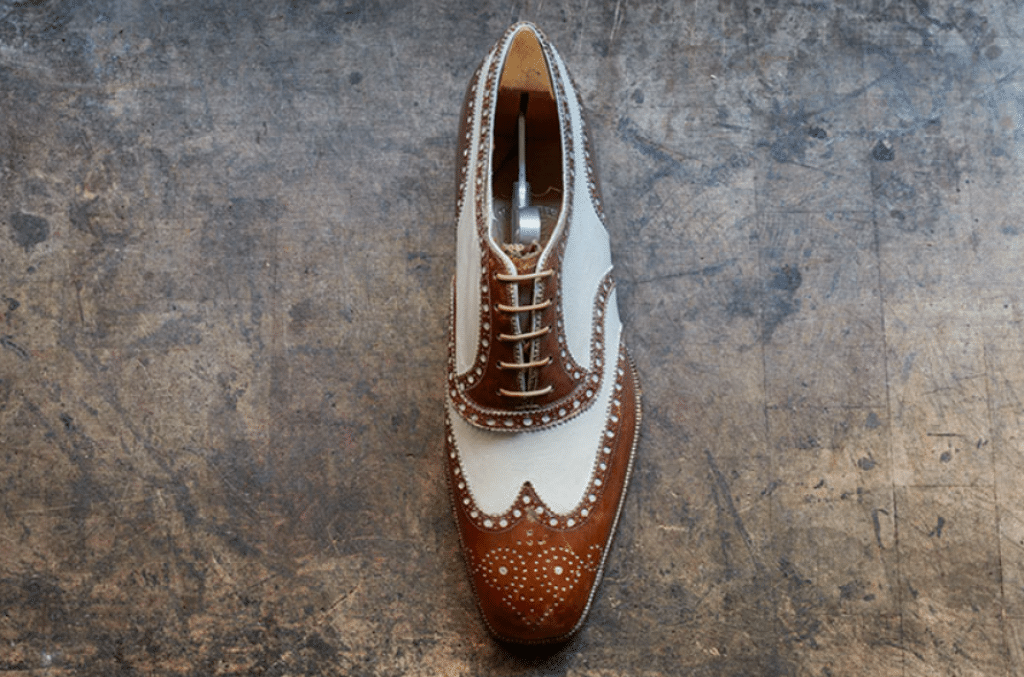 Foster & Son is one of the oldest shoemakers in London and has been specializing in traditional west-end shoe making for over 150 years.Their shoes are handmade in their London based workshop and their second facility which is based out of Northampton specializes in ready-to-wear shoes which are benchmade out of Goodyear welts.
Their shoes can be purchased from their Jermyn street workshop in Westminster, London. You can also book an appointment via their website for a fitting at one of their stores.
Foster & Son bespoke shoes are priced starting at £5500 and each pair would take roughly 10 months to be handmade. Their ready-to-wear shoes however would be available from £700 and these can be purchased from their workshop in London.
Loake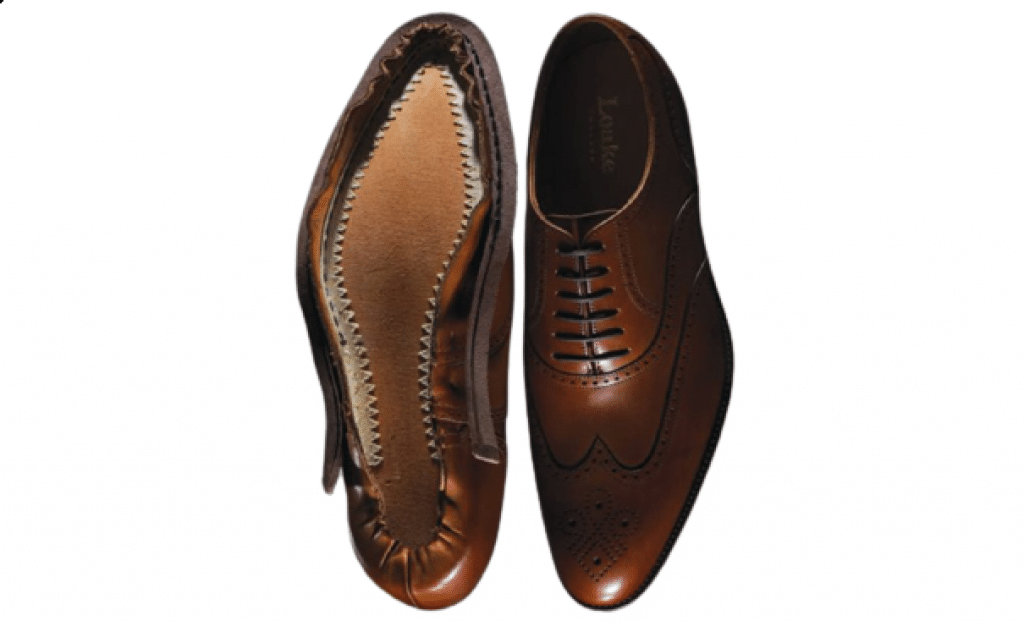 Loake is probably the oldest Shoe brand on this list with over 140 years of History. James Bond might have not worn this legendary brand. However, John Loake and his brothers did provide shoes for British soldiers, Actors, Celebrities and even Olympians.
This family-owned brand has been awarded the Royal Warrant by the Queen and is considered one of the most British Brands in existence.
It is famed for its premium Goodyear welted shoes. One of the best things about this brand is that it's not as expensive as it's contemporaries.
Barker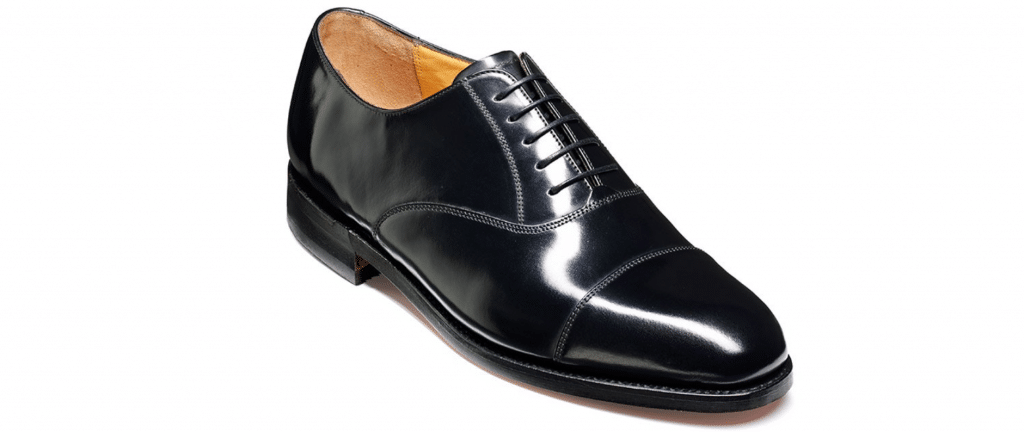 Barker has been hand-crafting shoes since early 1880 when its founder and skilled craftsman Arthur Barker created the first pair of waterproof peg-sole boots. This design was so popular that Barker was unable to meet the demands of the public on his own and sought the help of other craftsmen from nearby villages.
Set at the center of the village of Earls Barton, Barker is one of the finest shoe factories in all of Europe and churns out on average, 200,000 hand-crafted shoes each year.
Apart from the waterproof peg-sole boots, Barker has produced numerous styles of shoes and one pair of shoes that stands out are the finely stitched Arnold Oxford lace-ups from their more modern 'creative' collection that are worth taking a look at.
Tricker's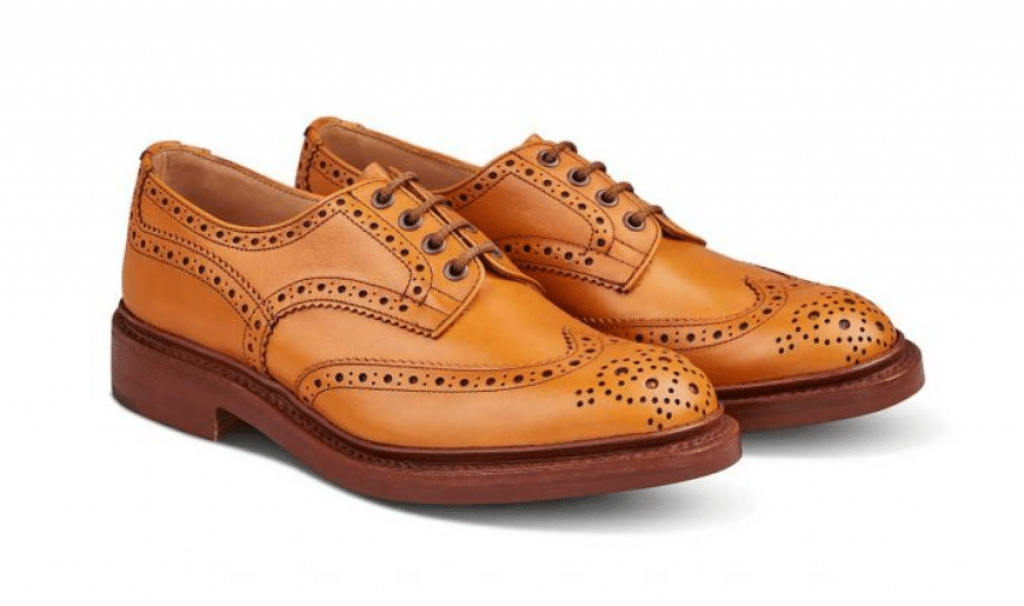 One of the oldest and famous shoemakers in England is a Northampton based family-run business that goes by the name – Tricker's. With over five generations of the Barltrop family handling the operations, Tricker's shoes are handmade by skilled craftsmen and women who follow a rigorous 260-step construction process.
Tricker's have moved along with the times and off late they have collaborated with off-beat names such as Norse Projects and End. As of today, Tricker's is able to produce and shelf over 1,400 pairs of shoes each week.
Tricker's are known for their Bourton country shoes, Robert plain derby shoes and Stow country boots. Apart from these, Tricker's inventory is a collection of over 93% Brogues.
John Lobb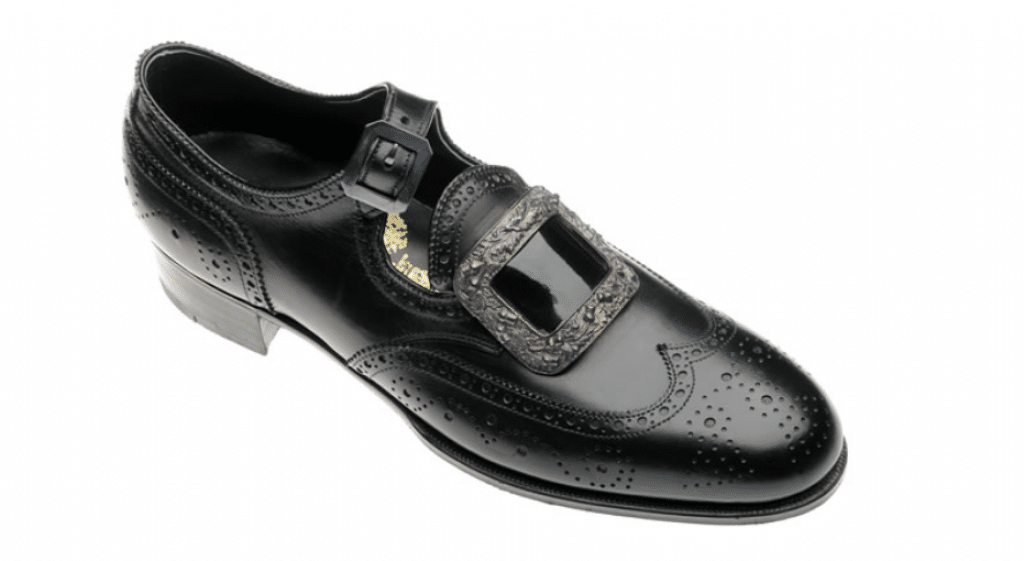 One of the top shoe names in the United Kingdom is John Lobb. They're known to be one of the finest made-to-measure, handcrafted shoe manufacturers in London but this brand gained fame in Australia before setting up shop in London in 1863. As a shoe brand they have been able to gain global recognition while retaining the authentic British feel.
John Lobb is able to produce around 1000 pairs of shoes per week using the finest leather available and they assure you that each pair of shoes, whether they are loafers or suede sneakers, will definitely last a life-time.
Currently, John Lobb is known for their full grain leather brogues, leather sneaker range and their Oxford Ankle boots.
What shoes are made in the UK?
Although there are many shoes made in the UK, not all are British made shoes. Shoes with British heritage are few and far between. The best British shoe brands with decades of legacy behind them would have to be Grenson, Crockett and Jones, Cheaney, Church's, and George Cleverley. Check out our list of the Top British Shoe Brands for all the details.
Also Read: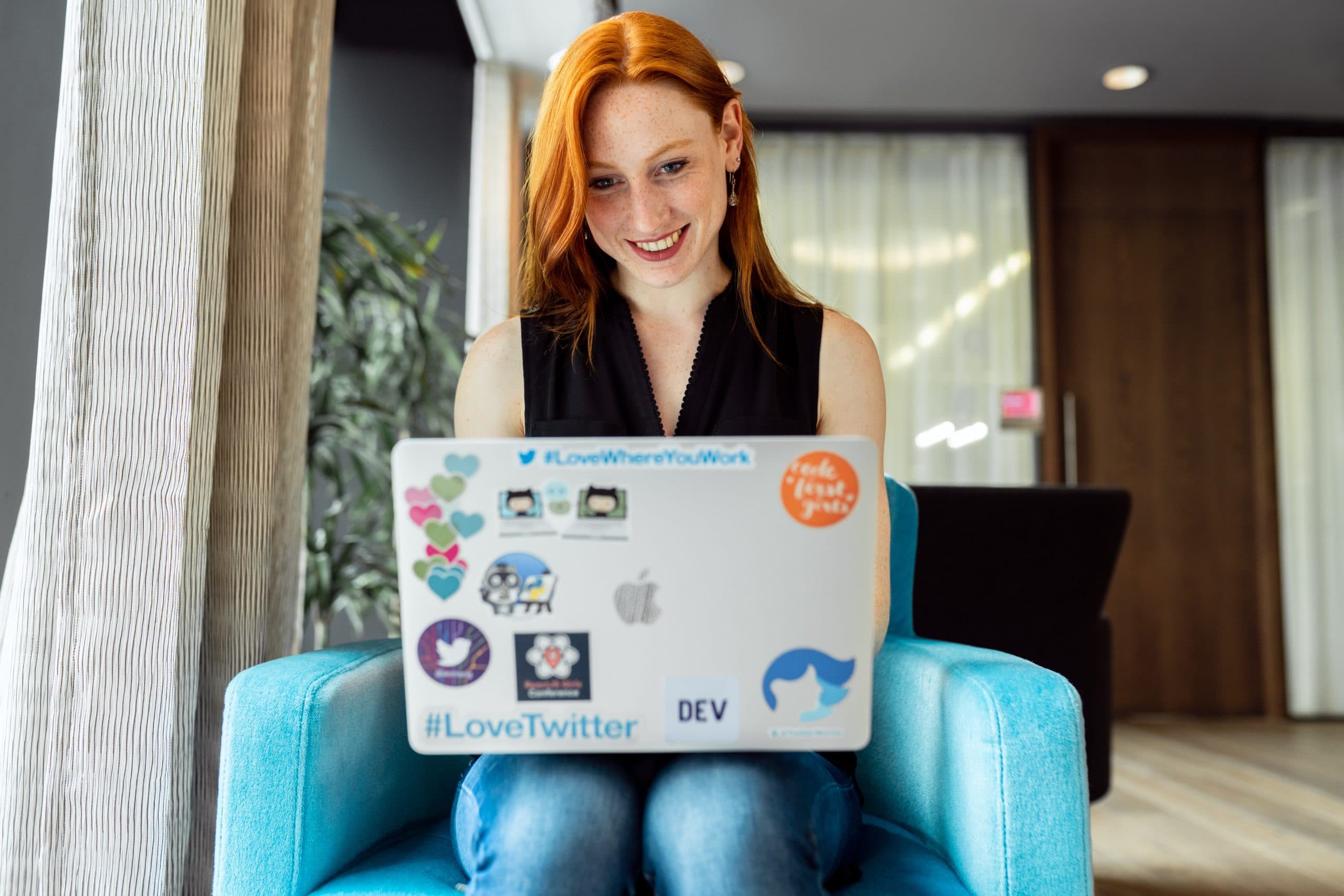 Joanna is a writer, poet, stand-up comedian and holds two master's in arts and history. She founded Discount-age with the intention of providing her readers with solutions to everyday household problems. During her free time, Joanna loves cooking but usually ends up ordering in.