I've always loved exploring the various types of alcohol out there and one of my favourites of all time is Gin. I've tried it all to be honest. In fact, I'm actually testing the unknown made by enthusiasts from around the world. Although I've tried Gin from various countries, nothing beats the ones from home. Check out my list of the Top British Gin Brands.
Gin one of the few drinks that can have an amazing range of flavours. The only ingredient it absolutely must have is Juniper berries. Barring this anything goes. Of course, it needs to have a balance of flavour to actually taste good. For example, Gin can have flavours and aromatic notes of a fruity, floral or earthy nature.
Gin is a must-have drink in every home bar and it's always best to go for really good brands. So, check out my list of the Top British Gin Brands for more details.
After my team and I reviewed around 100 Gins based on factors like flavour, aroma, feel on the palate, and the price we chose the Top 7 Gin brands that really stood out. We further tested these Gins with various mixers and found that
The best Gin in Great Britain is Hendrick's Gin. This Gin has bold flavours of rose and cucumber that separate it from the traditional Gins. It ushered in a new era of Gin and is a great drink by itself or in the form of a cocktail. Most importantly, it's extremely budget-friendly at only £29.00 per bottle.
Top British Gin Brands
#1 — Hendrick's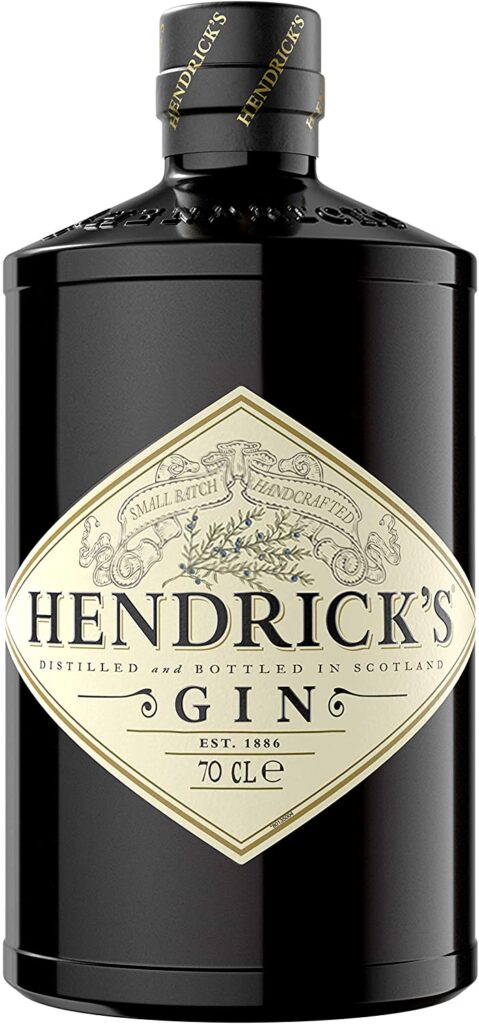 Hendricks is hands down the best Gin is not just Great Britain but also the world. It's a unique spirit that was targeted to the exclusive and the extraordinary but went mainstream. This award-winning Gin is known for its amazing flavours and refreshing taste. It is one of the Top British Gin Brands.
The reason for such clout and hype behind this Gin is because it lead the new wave of Gin's in the 1990s and brought something different to the table in terms of taste and flavour, unlike the Century-old brands that more or less taste the same.
This Gin uses the essence of botanicals such as Angelic, Coriander, Orris root, Orange, Juniper, cubeb berries, Yarrow Berries, Lemon, Elderflower and Chamomile.
This refreshing and flavourful drink is known for it's unusual yet brilliant infusion of the Bulgarian Rosa Damascena and specially selected cucumbers. This combination results in a rosy light flavour with rich notes.
#2 — Plymouth
Plymouth Gin is an extremely unique type of Gin. While the majority of Gin's are dry this one is actually kinda wet. Well, not exactly, it's a comparatively a lot less "dry" as it uses a combination of seven botanicals with a higher quantity to bring out an earthy flavour. This makes it the ideal Gin for Gin & Tonic, Martinis and Gimlets.
What's even more amazing is that this Gin is not just a simple English Gin. It's a legacy spirit brand that is manufactured at the Black Friars Distillery, which is the oldest functioning distillery in the UK. The recipe and distillation process of this delicious spirit hasn't changed since it first hit the markets in the 1790s.
As mentioned earlier, the rich flavour of this Gin is primarily due to the clever combination of seven botanicals. However, what really brings out the smooth and balanced flavour is the soft Dartmoor water used in the distillation process. This not only elevates the richness of the flavour but also gives it amazing aromatic notes.
#3 — Beefeater

You must have heard about Beefeater at some point. After all, all this legendary Gin has been on the shelf of every bar since 1863. The classic Beefeater Gin was conceived by James Burrough, a master distiller. This world-famous and award-winning gin is produced right at the heart of London making it one of the Top British Gin Brands.
This London Dry Gin is manufactured using a traditional method and still uses the same original recipe to this date. The recipe is no secret, it consists of nine fine botanicals such as Seville Orange peel, Orris root, Angelica root, Liquorice, Coriander Seeds, Angelica seed, Bitter Almonds and some Sicilian lemon peel
The Citrus notes and the aggressive Juniper taste makes it perfect and ideal Gin for any cocktail. Of course, this Gin has a clean and smooth enough flavour to be consumed straight. Most importantly, this spirit is extremely affordable.
#4 — Tanqueray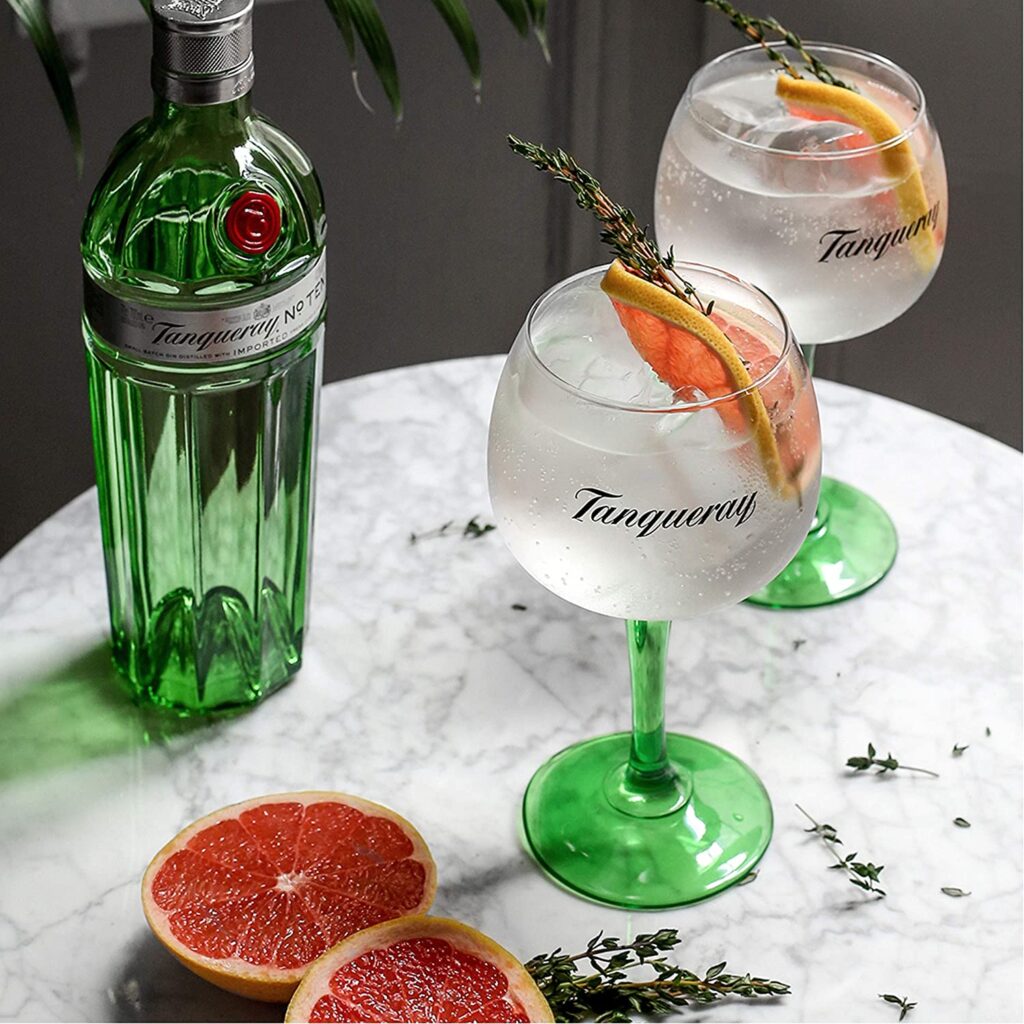 Tanquery is another legacy London Dry Gin brand that's known for its smooth nature and its amazing flavour. When this Gin is mixed with some premium tonic you'd get the best G&T in the world. With unique aromatic notes of fruits and flowers, this GIn is one of the Top British Gin Brands.
This famous Gin was conceived and manufactured by Charles Tanqueray in 1830. Till this day nobody knows the combination of botanicals that go into preparing a bottle of Tanqueray Gin. Which is why it is slightly more expensive than it's contemporaries.
However, over the years people have tried figuring out the secrets behind the citrus taste and the fruity and floral notes. Tanqueray is considered to have only four botanicals: juniper, coriander, angelica and licorice. This gives it balanced flavour instead of any bold flavour profiles. This bottle is definitely through and through a crowd pleaser.
#5– Bombay Sapphire
With its eye-catching blue bottle and unique flavour profile, Bombay Sapphire is one of the best tasting London Dry Gins in the market. This Gin which is of English origin is created with botanicals sourced from the English countryside. The fresh and rich taste of this Gin makes it one of the Top British Gin Brands.
The botanicals that go into Bombay Sapphire include Angelica root, Lemon peel, Pennyroyal mint, rosehip and toasted hazelnut. It is distilled using a vapour infusion method to release all the aromatic notes.
#6 — Roku
Although not British, this Gin is extremely popular in the UK. Roku Gin is a Japanese Gin with a history of 100 years. Famous for its six-sided bottle and unique floral pattern, this Gin is absolutely exceptional when it comes to taste and aroma.
Roku means the number six in Japanese and this doesn't refer to the sides of the bottle but to the six botanicals used to make this wonderful Gin. Created by the House of Suntory in Osaka, they source unique botanicals like Cherry Blossom and Sansho Pepper from all over Japan.
The unique blend of the botanicals results in a completely new and wonderful floral-sweet flavour. These six ingredients provide a balance and taste that's soft of the palate, the Snasho pepper adds a tinge of spiciness that really takes this Gin to the next level.
#7– The Botanist
The Botanist is one of the most complex Gins in the world. Not only because of its extremely slow distillation process but also because it's one of the few Gin's in the world to use more than 20 botanicals. 22 to be precise. The combination of these botanicals results in an extremely wild and rich flavoured Gin.
The Botanist is distilled on the Scottish island of Islay. Additionally, all the botanicals are hand-foraged from the Island's surrounding environment. Botanicals include creeping thistle, apple mint, downy birch, elder, hawthorn, red clover and much more.
This premium Gin has a unique floral and herbal taste and aromatic notes and can be used in pretty much any cocktail. The most unique thing about this Gin is that it brings a different twist to even to classic cocktails like G & T. It is the best Gin if you want to try something new.
#8– Sipsmith London Dry Gin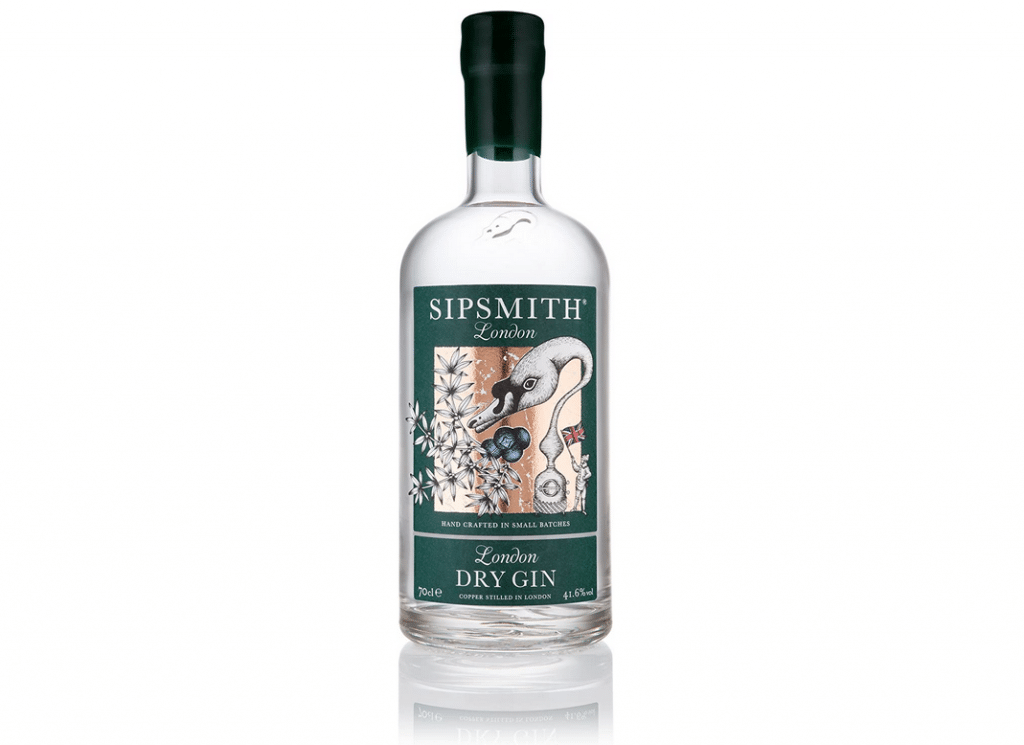 Sipsmith has been delivering clean, dry and crisp gin that has a subtle hint of spices and citrus for over 10 years. It's normally distilled in small batches and combines neutral barley spirit with ten botanicals and water that is sourced from a spring in Thames.
Situated in West London on Cranbrook road, Sipsmith's distillery is the first copper-pot still in almost 200 years. Since 2012, they have managed to become to take the world by storm with the Sipsmith dry gin being retailed in over 50 countries.
The Sipsmith dry gin is a pleasure to drink. It is rich enough for your Gin & Tonic and smooth enough for a perfect Martini.
What is the most popular brand of gin in the UK?
While there tons of popular gin brands in the UK like Tanqueray, Bombay Sapphire, Beefeater and Plymouth, Hendricks dominates the market these days. Unlike the other legacy brands, Hendricks is still relatively new as it came up in the 1990s.
This Gin ushered in a new wave of Gin flavours and possibilities which makes it one of the best in Great Britain. It has a unique taste of rose and cucumber which makes it stand out from the competition. Check out our list of the Top British Gin Brands for all the details.
Also Read: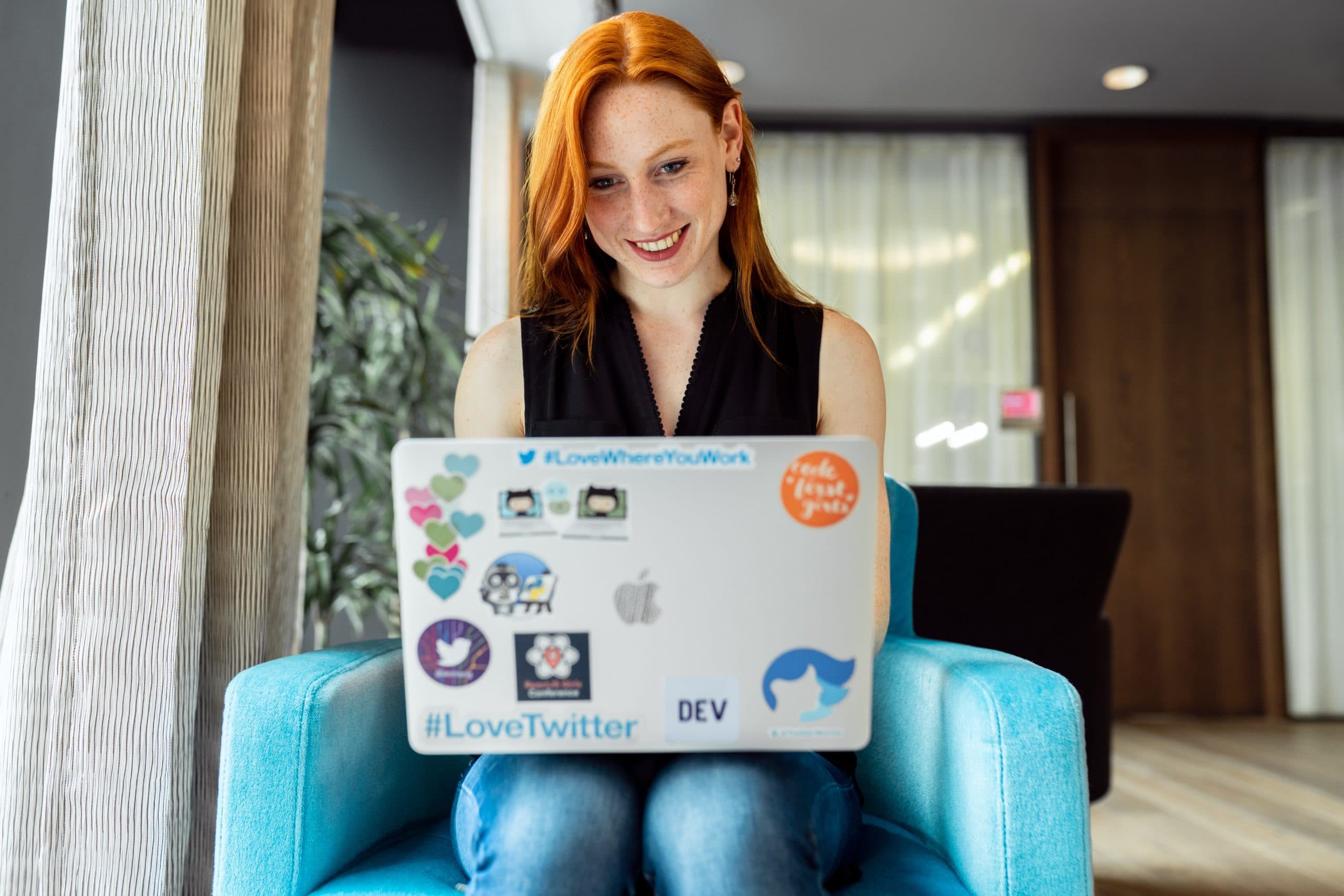 Joanna is a writer, poet, stand-up comedian and holds two master's in arts and history. She founded Discount-age with the intention of providing her readers with solutions to everyday household problems. During her free time, Joanna loves cooking but usually ends up ordering in.