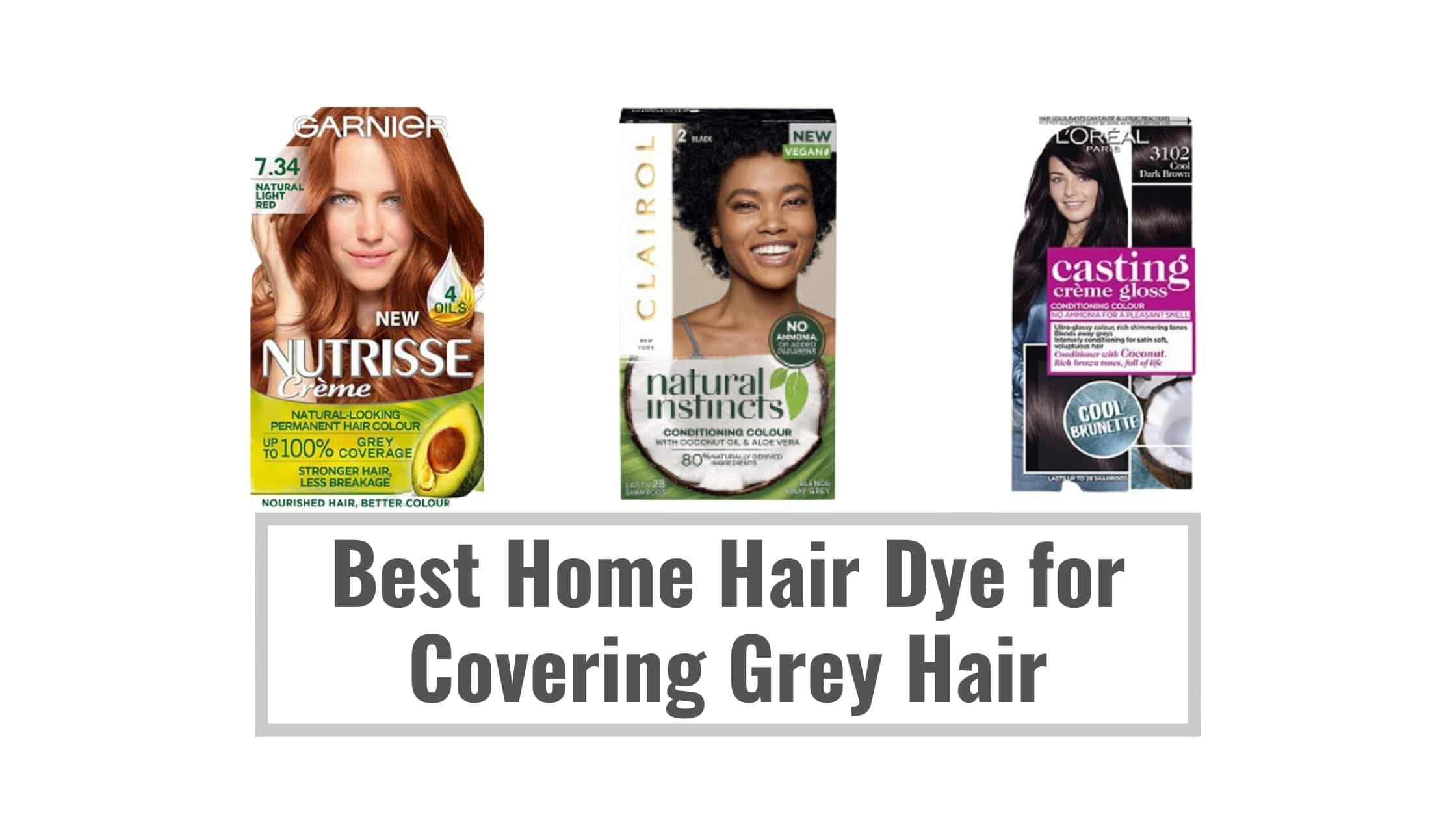 If you're looking for a safe-to-use home hair dye for grey hair then you're at the right place.
When the topic of growing old and ageing comes up, the first thing that comes to your mind besides wrinkles is 'grey hair'. However, you don't necessarily have to be really old anymore because premature graying is one of the ailments of modern lifestyle as people even as young as twenty years start getting those dreaded streaks of white and grey color, popping up out of nowhere.
Graying is in fact a sign of maturity and wisdom so regardless of what the reason may be, a lot of people (not only women) would appreciate a good quality hair dye to hide their early signs of aging. An appointment in the salon can be time-consuming and expensive, but do not panic as there are a plethora of some of the best home hair dyes and endless choices to choose from.
Our team at Discount-Age have tried and tested over 20 different home hair dyes to cover your grey hair and shortlisted the following 8. We took factors such as price, how long the colour lasts and even whether they use natural ingredients to determine which is the best hair dye to buy.
Whether you are looking for a brand new look or simply to cover up your roots, you have the opportunity be your own personal hair colorist and get the hair color of your dreams with these fabulous products.
Garnier Nutrisse Permanent Hair Dye
L'Oreal Casting Creme Gloss
Clairol Natural Instincts Vegan
Naturatint Permanent Hair Colour
Schwarzkopf Live Colour + Lift
Umberto Giannini Flowerology Vegan Colour
Bleach London
Josh Wood Colour
Recommended Read: Shampoo Bars For Curly Hair | All-Natural Hair Care Products
8 Safe-to-Use Home Hair Dye for Grey Hair
Garnier Nutrisse Permanent Hair Dye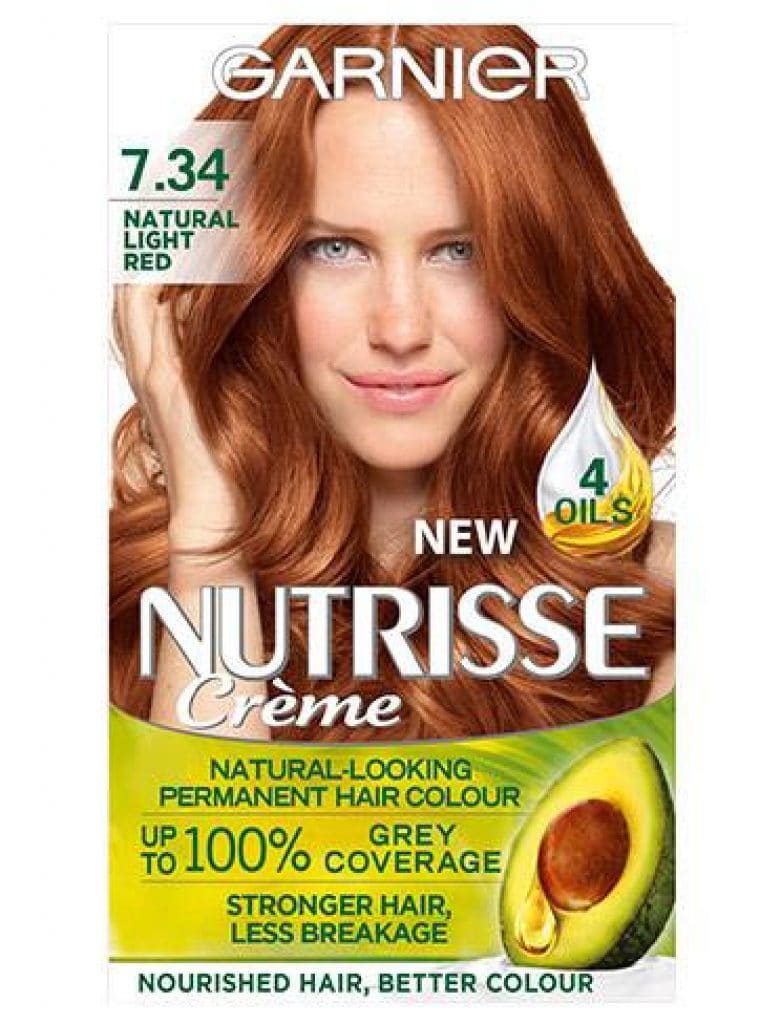 (starting from £4.79)
Garnier has created Nutrisse, the number 1 nourishing color cream, with a simple idea to make hair coloring at home a pleasant and stress free experience. The good news is that this award winning nourishing hair dye in the comfort of your own home provides up to 100% grey coverage.
The nourishing formula has an after hair conditioner infused with avocado oil, olive oil, cranberry oil and Shea butter to moisturize and replenish the hair after coloring leaving it feeling silky soft.
Remember for grey hair, it is always advisable to choose lighter shades. The kit is complete with a shaker bottle, a small bottle of deep conditioner and protective gloves. There are a number of vibrant and radiant shades to choose from that offer long lasting results with a silky finish. You can order this permanent hair dye in the UK from trustworthy online stores.
L'Oreal Casting Creme Gloss
(starting from £6.79)
UK's number 1 hair color for no ammonia gives you an amazing coverage and unlimited choice of thirty shades to choose from to tackle your early grey hairs. This hair colorant is perfect for first timers to blend away the grey hair and is enriched with natural ingredients and lasts up to twenty eight shampoos.
Get ready to achieve a natural looking hair color with visible shimmering tones and glossy shine. The after hair conditioner is blended with coconut oil, thus leaving your hair soft, no dryness with a luscious smell.
To find the right shade and achieve the result that you are looking out for, you can choose from the desired color collection to suit your skin tone. You can pick up this item for any online store.
Recommended Read: Shampoos for Hair Loss
Clairol Natural Instincts Vegan
(starting from £6.99)
Get ready to enhance your natural look with a healthy vegan conditioning hair color shade with no ammonia and added parabens. With 80% naturally derived ingredients used including coconut oil, aloe vera, Vitamin C and E. Clairol Natural Instincts is gentle on all hair types and textures and best suited for 35% grey and under.
With around fifteen shades to choose from, you would be happy to know that it does not contain any animal products. The dye is allergy friendly and contains a conditioner to leave the hair healthy and with a fruity floral scent.
Treat yourself to an animal friendly conditioning color that lasts up to twenty eight washes leaving you with a rich, natural looking color that leaves no harsh root line. If this is the first time coloring your hair, then this product is the best way to show off your new look without the hassle of going to a salon.
Naturatint Permanent Hair Colour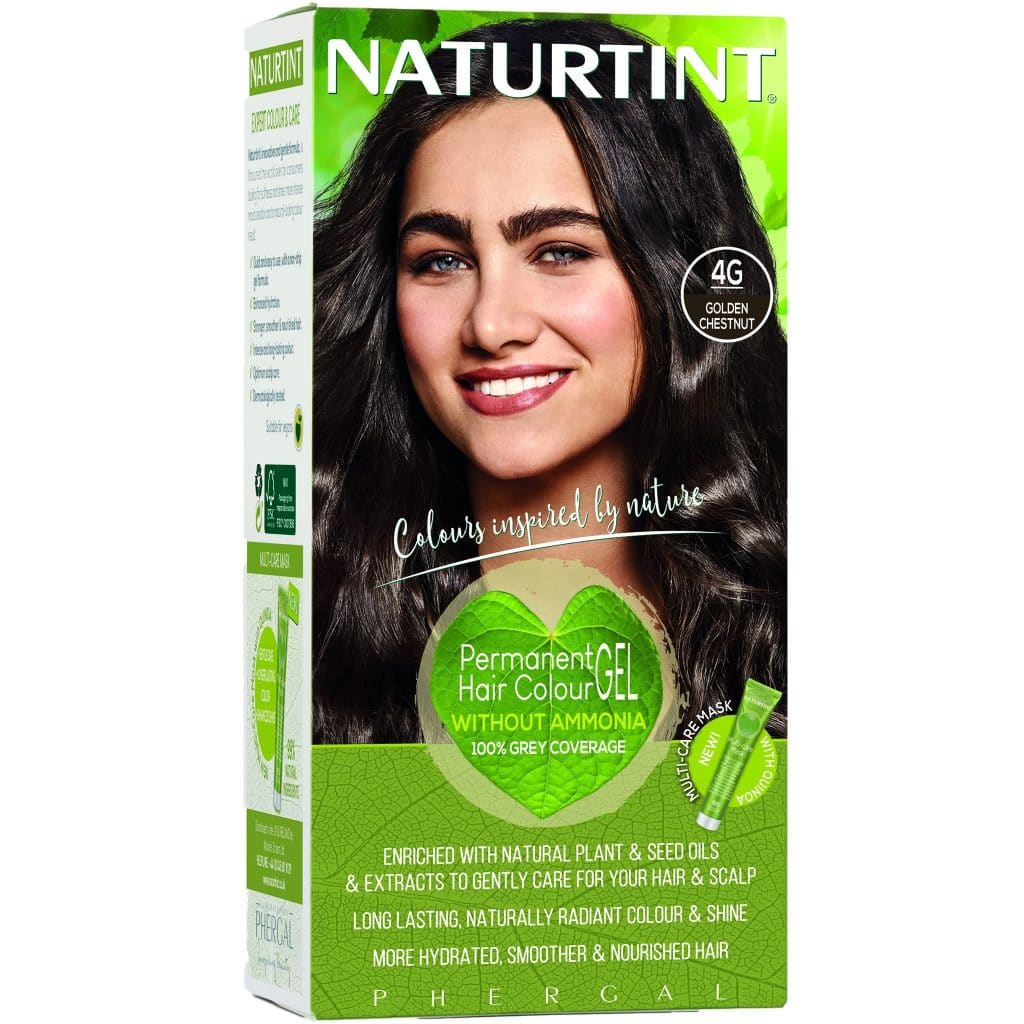 (starting from £10.99)
Naturtint's innovative and gentle formula is long lasting, infused with natural plant and seed oils and extracts to gently care for your scalp. This permanent hair color solution that provides 100% grey coverage and no ammonia is preferred by consumers all over the world who are looking out for a natural looking, radiant hair color, shine and softness.
With a variety of brilliant shades and colors, you can be rest assured that you will find everything you need to color, nourish, protect and care for your hair in just one complete coloring treatment.
Naturtint is against animal testing and have strong ethical principles and manufacturing standards with respect to the environment. Each kit comes with a 50ml tube of Multi-Care Mask to use immediately after application and to maintain your color for a long time. You can visit their website to find out the hair shade of your choice.
Schwarzkopf Live Colour + Lift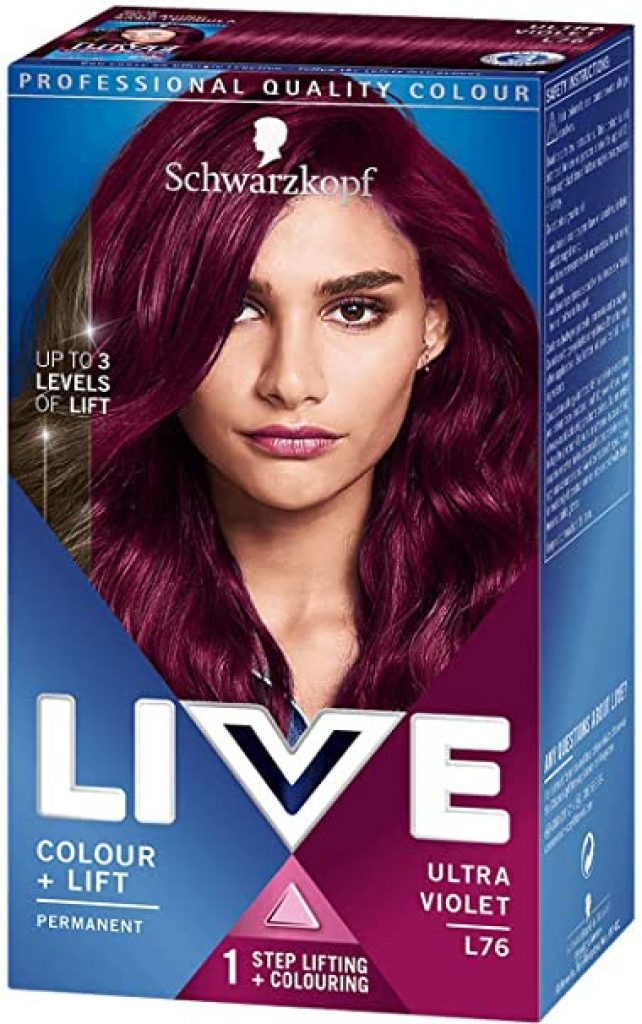 (starting from £5.79)
Are you interested in a premium quality, permanent hair color with a unique two-in-one formula? It contains a Schwarzkopf cream color tube, developer applicator bottle, and post-color conditioner, instruction manual and protective gloves.
The range of permanent hair dyes gently lightens your hair up to 3 levels and adds a vibrant hue in a single step. There are a number of intense colors to select to leave your hair with a long lasting and luminous shine.
Before applying, keep in mind to perform an allergy test at least 48 hours before, also use a deep cleansing shampoo, check the application range to make sure your hair is suitable for the shade chosen.
It is advisable to use two packs if your hair is longer than chin length or thick.
Umberto Giannini Flowerology Vegan Colour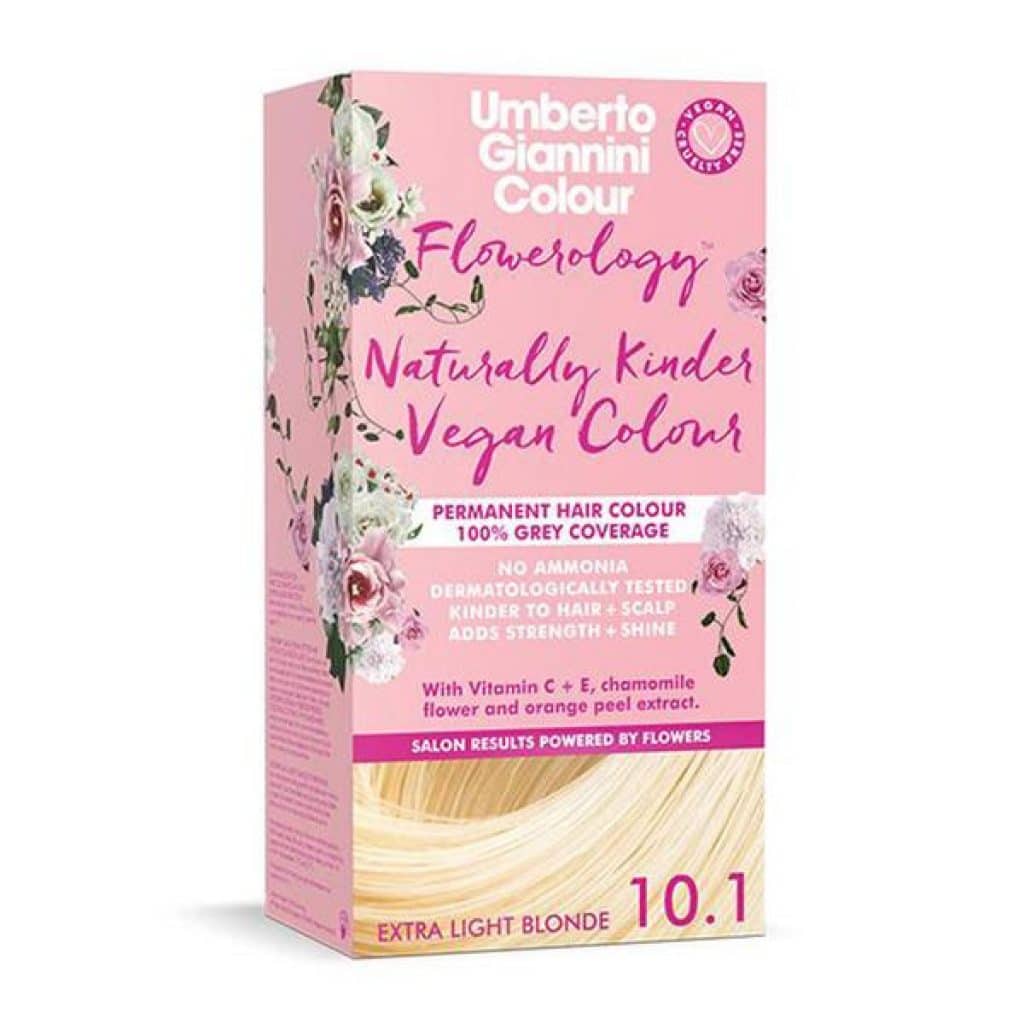 (starting from £6.67)
Say goodbye to your strands of grey with this UK based vegan permanent hair color that is 95% natural and 75% organic. Get ready to get salon results at home with natural botanical and organic ingredients to nourish, kinder to hair and scalp and add a long-lasting radiant and dazzling hair shine.
It is free from ammonia, packed with Vitamin C + E, chamomile flower and orange peel extract. You will get a Flowerology color gel (pigments that add shine and make you look natural),
Flowerology developer (a gentle formula to color your hair permanently); Color lock conditioner (reduces breakage and prolongs the life of your hair color). Before coloring, do a strand test and rinse it off with warm water after thirty minutes so if you are happy with the hair tone, you can do a full application within 24 hours.
Bleach London
(starting from £6.00)
Get ready to bring Bleach London's salon-quality DIY color and hair care range at the comfort of your own home. Bleach London offers a kaleidoscope of semi-permanent dyes, bleach kits, toners and hair care.
It also features a variety of mind blowing colors, Total Bleach, DIY Dip Dye, White Toner, Silver shampoo and conditioner, all to help you create your own colors in the comfort of your own home. Bleach London is also committed to educating the young generation on how to dye your hair safely.
With environmental sustainability at heart, all products are vegan and developed under a strictly anti-animal cruelty ethos. The bottles are made with recycled plastic and cardboard packaging is 100% recycled. One bottle is suitable for short hair, for shoulder length hair you will need two bottles.
Make sure you read all instructions that come with your product carefully before use.
Josh Wood Colour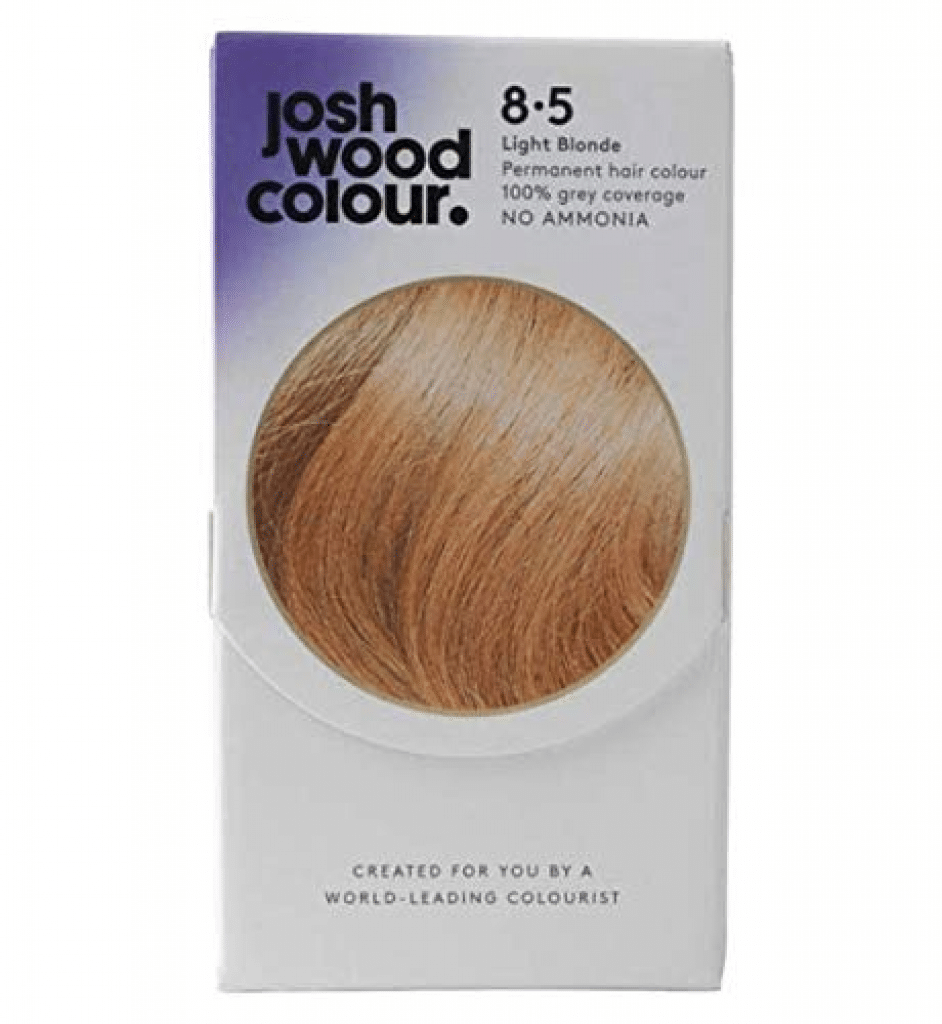 (starting from £14.00)
This is an award-winning permanent hair dye that delivers guaranteed results to help you look absolutely chic and fabulous. Ammonia free, 100% grey coverage and full of natural ingredients professionally formulated by the world's leading hair color expert.
The Kit includes the color of your choice, color activator, salon grade gloves, protective barrier cream, stain removing wipe and deep conditioning treatment.
If you are confused about the choice of hair color, you can always go on to their website and choose the shade from the hair color chart. Get ready to get stronger, shinier and healthier hair. Josh Wood's website also offers free video consultations with hair specialists to help you with any assistance.
Takeaway
Hair coloring has become the way of people for so many people. So you see, hair coloring can be done at the comfort of your own home and not just performed by professional stylists. Treat yourself and get ready for an amazing coloring experience with mind blowing products that will give you 100% grey coverage and rich color.
You can visit their respective websites and select the shade that best suits you. It will not only leave you with a cream glossy shine but a brand new look. Do not be afraid to try these ammonia free products as along with each kit comes a conditioner to nourish your hair and keep it healthy, soft and shiny.
So what are you waiting for? Try it today!
Also Read: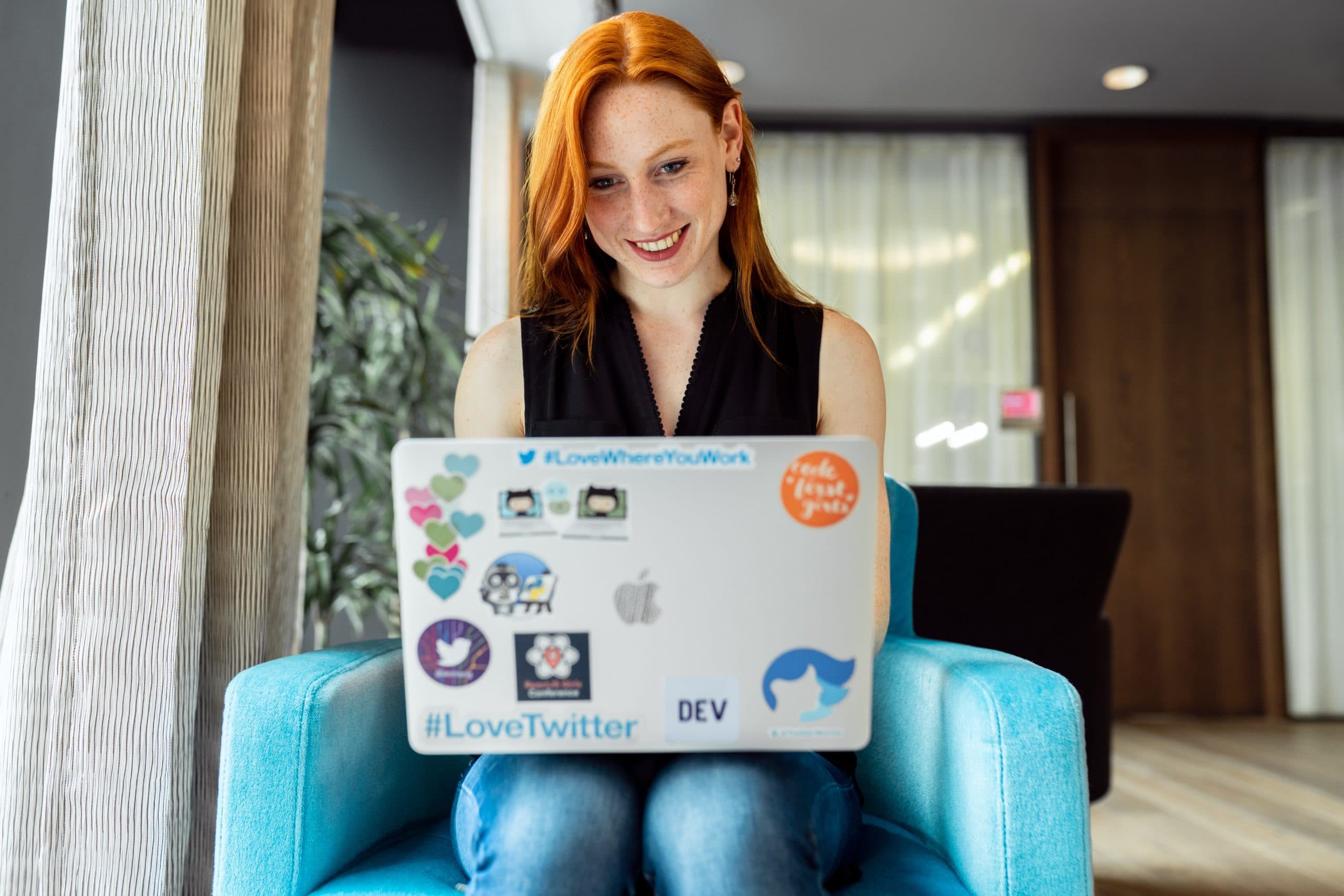 Joanna is a writer, poet, stand-up comedian and holds two master's in arts and history. She founded Discount-age with the intention of providing her readers with solutions to everyday household problems. During her free time, Joanna loves cooking but usually ends up ordering in.