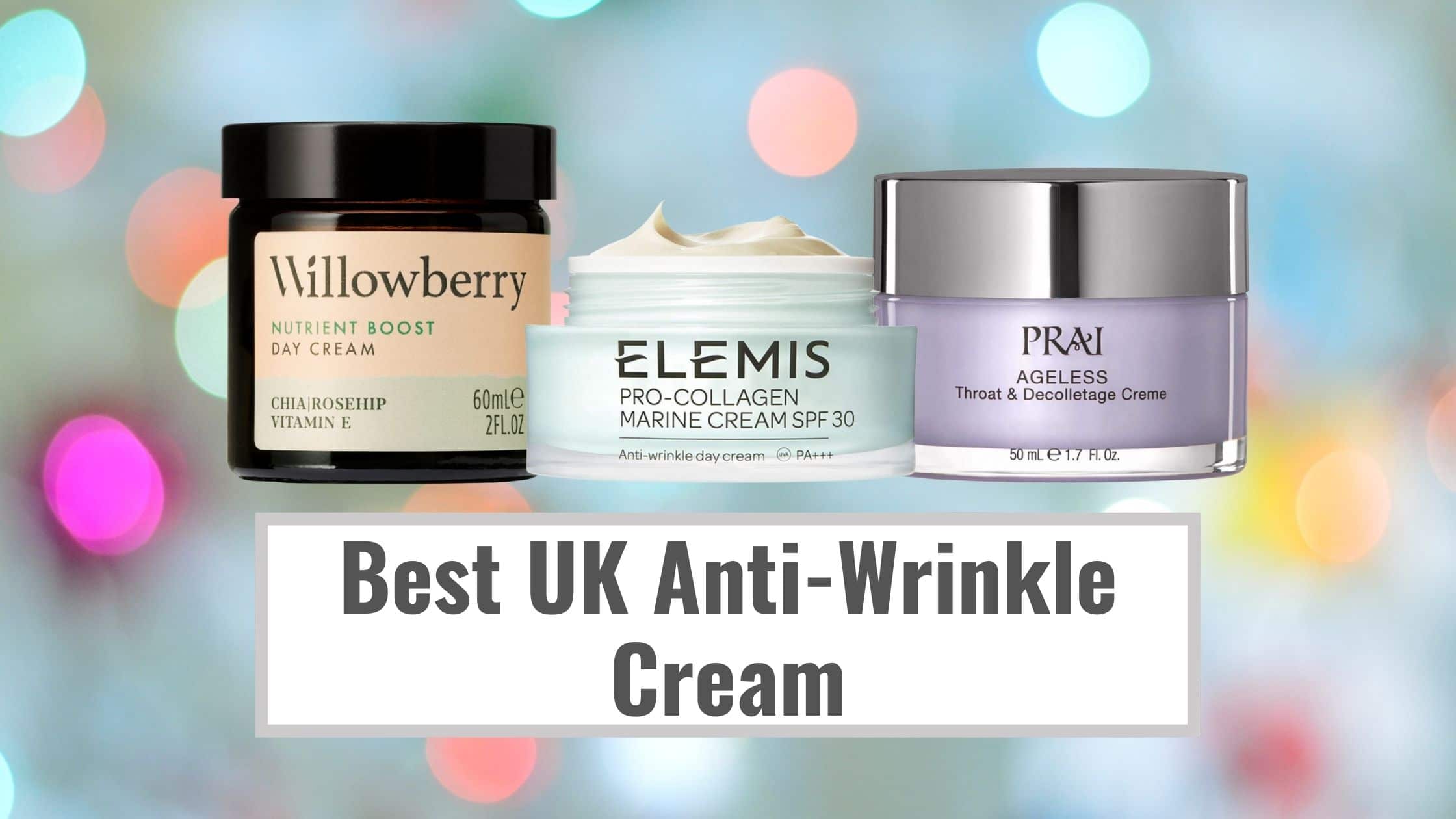 It's a known and unfortunate fact of life that we're going to develop wrinkles on our skin as we grow older. While there is no magical cure out there as yet, you can slow down the ageing process by using an anti-ageing cream.
The best anti-wrinkle creams will help stimulate the natural production of collagen in your skin and are formulated using antioxidants. It's ideal to pick one that doubles up as a sunscreen with at least SPF15 to block the UVA and UVB rays.
After testing over 50 different anti-wrinkle creams, my team and I zeroed in on the top 8 best anti-wrinkle creams to buy in the UK. Those 8 products were put through a series of tests and we were able to determine that:
The best UK anti-wrinkle cream is the Nutrient Boost Day Cream from Willowberry UK. This cream does not claim to reverse ageing but is formulated using hyaluronic acid, antioxidants and vitamins to protect the skin and provide you with a healthy glow.
Top 8 Best UK Anti-Wrinkle Creams
Willowberry Nutrient Boost Day Cream
Overall Best Anti-Wrinkle Cream
The anti-wrinkle cream to buy in the UK is the Willowberry nutrient boost day cream. That's because this product has been formulated using hyaluronic acid which is an exfoliant, antioxidants, essential fatty acids and vitamins that not only keeps your skin moisturized, but helps impart a healthy glow as well.
It has been designed to target those with visible signs of skin ageing and is a non-greasy hydrating natural cream that carries a subtle and gentle fragrance of coriander seed and geranium.
For best results, it's ideal to apply a small amount of the cream over your face and neck after having a wash. If you're using this product in combination with any alternative serum or oil, it's best to apply the Willowberry cream at the end.
Elemis Pro-Collagen Marine Cream with SPF30
Best Anti-Wrinkle Day Cream
The Elemis Pro-Collagen is an amazing product that is widely considered to be one of the best anti-wrinkle creams in the world. This cream has been formulated using three key ingredients – Chlorella, Ginkgo Biloba and Padina Pavonica that are known for their ability to hydrate your skin and improve the overall elasticity of your skin.
This product has been clinically proven to reduce the appearance of wrinkles on your skin within 2 weeks. Ideal for all skin types, the Elemis Pro-Collagen Marine cream comes with SPF30 that's perfect for protection against harmful rays.
Simply apply a pea sized amount of the moisturizer on your face and neck every morning and it should seep into your skin in an instant. If you're considering this product, then for best results, it's recommended to use it after you have cleaned and replenished your face and neck.
Prai Ageless Throat and Decolletage Creme
Best Anti-Wrinkle Cream for the Neck
Prai's Ageless throat and decolletage creme is the best neck cream in the market and has been designed to fight the signs of ageing while keeping your skin protected from natural elements. This product can be applied in the morning or at night and is formulated with Shea butter, Vitamin A, E, F and hyaluronic acid.
These ingredients help maintain your skin and reduce the appearance of wrinkles or sagging skin on your neck and upper chest. It's best to apply this cream in an upward motion to massage the neck. Doing so will keep your skin firm and in place, acting against gravity.
Prai has stated that their throat and decolletage creme is specially designed to fix double chins, droopy jowls and turkey necks. But from personal experience, it is a great product to consider and it's affordable.
L'Oreal Revitalift Brightening Moisturizer with SPF30
Best Pro-Retinol Anti-Wrinkle Cream
The L'Oreal Revitalift moisturizer is a great product to consider buying especially if you have dull skin, uneven tones and wrinkles. It's priced under £30 and comes formulated with SPF30 that helps protect your skin from dryness and UVA/UVB rays from the sun.
This product contains glycolic acid, Vitamin C and retinol that promotes healing and reduces visible dark spots and discoloration. Ideally, this product is meant to be used on a daily basis and specially formulated for day time use.
Based on personal experience and user reviews, this product is safe for sensitive skin and wil take at least 2 weeks before you can start feeling changes in your skin. All you'd have to do is simply spray a little of the moisturizer on your face and massage it into your skin.
The Body Shop Oils of Life Revitalizing Sleeping Cream
Best Anti-Wrinkle Night Cream
The Body Shop is well known for their skin care products and one of their most popular products that can help combat wrinkles and ageing is the Oils of Life cream. This product is rich in Nigella, Camelina, Black Cumin and Rosehip oil to keep your skin moisturized and soft.
Ideal for dry and dehydrated skin, this product is known to replenish the moisture in your skin as you sleep. It's recommended to use this cream at night right before bed so it can seep into your skin as you sleep. It's slow acting but if you apply it with the right methodology, you will see visible changes in a short span of time.
I recommend using this product along with other revitalizing oils from The Body Shop. Together, you will feel rejuvenated and fresh every morning. It's capable of eliminating fine lines and dryness in your skin.
Omorovicza Intensive Hydralifting Cream
Best Luxury Anti-Wrinkle Cream
The Omorovicza cream is a premium-quality revitalizing cream for your skin that has some pretty impressive healing powers. This cream uses Hyaluronic acid along with rose oil to get rid of all the wrinkles on your face and it does so within a short span of time.
It even contains Arabian myrrh and Bifida ferment that are known for their healing and rejuvenating properties. This cream has a soft and fluffy texture to it and the moment you apply it on your face you begin to feel moisturized and cool.
Ideal for all skin types and for everyday use, this intensive hydrating cream will provide you with a fresh lifted look almost instantly. It's so good that you wouldn't have to use more than a pea-sized portion of the cream for your face.
Clarins Multi Active Nuit Revitalizing Night Cream
Best Anti-Wrinkle Cream for All Skin Types
The Multi-Active Nuit from Clarins is ideal for those with combination skin. The problem with combination skin is that only certain products can be used and when it comes to anti-wrinkle creams, the exfoliants and essential oils can end up worsening your skin.
That's where the Clarins Multi-Active Nuit comes in. This product is formulated specifically to target fine lines and wrinkles on your skin and does so in a graceful manner without damaging your skin.
This revitalizing night cream uses kiwi fruit extract, shea butter, rosea root extract and water among other key ingredients. To apply this product on your skin, first start by applying a few drops in your palm and then begin to warm it up by gently massaging it in between your palms. Apply it on your face and neck by massaging it in an upward motion.
L'Occitane Immortelle Divine Cream
Best Anti-Wrinkle Cream for Mature Skin
Another premium product, the L'Occitane Immortelle Divine Creme is a famous anti-wrinkle cream that has been formulated specifically for mature skin. It's soft and seeps into your skin extremely easily and leaves you smelling extremely nice.
This cream uses a unique ingredient called Immortelle Flower which is known as the flower that ever dies. This ingredient helps your skin by getting rid of dryness and fine lines. It is known to be one of the most effective products in terms of redefining your face and improving your skin radiance.
Apart from that, it's infused with evening primrose oil, sativa seed oil, rosemary seed extract, sunflower seed oil and daisy flower extract that can keep your skin hydrated and smooth for a longer period of time.
What ingredients should you look out for
It is well known that for a good skin care regimen, it's important to stick to natural ingredients. The products listed above do not contain any parabens or harmful chemicals that can damage your skin, but are formulated using essential oils and natural ingredients that are known to protect your skin against damage.
Here are some key ingredients to look out for
Retinol – Retinol is a Vitamin A derivative that helps exfoliate your skin, increases skin cell regeneration and stimulates collagen production.
Hydroxy Acids – This is known to remove the top layers of dead skin and promotes firmness by increasing the thickness of your skin.
Vitamin C – Vitamin C is an antioxidant that can protect your skin from damage.
Peptides – Originally used for scars and wound healing, this ingredient helps repair damaged tissue and reduces the formation of fine lines
Sunscreen – It's ideal to pick a day cream that contains SPF15 – SPF30 to keep you protected from sun damage
Takeaway
Well, there you have it. The best UK anti-wrinkle cream in the market is Willowberry Nutrient Boost that keeps your skin looking firm and moisturized. It is not expensive and comes in a jar which makes the whole extraction process easier. Make sure to refer to our list of ingredients to look for before buying any anti-wrinkle cream. We don't want you to damage your skin any further by picking the wrong product.
Hope this list was helpful and you were able to pick the most appropriate anti-wrinkle cream from the list above.
Hit us up with any questions by dropping them in the comments section below.
Cheers!
Also Read: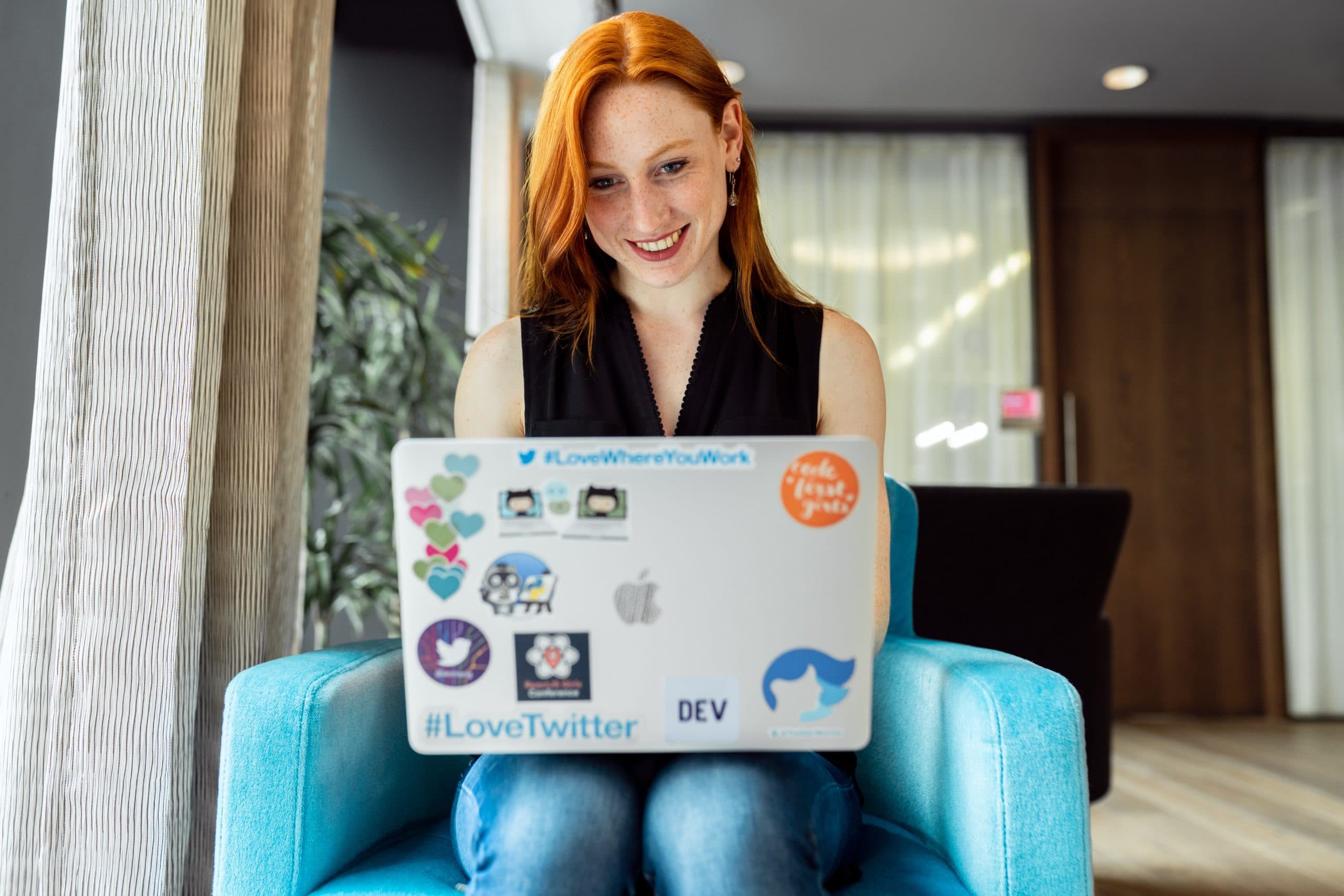 Joanna is a writer, poet, stand-up comedian and holds two master's in arts and history. She founded Discount-age with the intention of providing her readers with solutions to everyday household problems. During her free time, Joanna loves cooking but usually ends up ordering in.