Air Purifiers are not just for people with asthma or breathing difficulties, but can benefit anyone who is looking for better air quality at home. 
Studies have shown that indoor air quality can be worse than outdoor air and that can lead to numerous health complications. In order to breathe easily at home, you will need to pick up a high-quality air purifier.
The best UK air purifier is one that cleans indoor air allowing you to breathe easy and sleep better. They also are discreet and compact, just big enough to place in the corner of your room without becoming a hindrance.
In my opinion, the best UK air purifier is the Blueair HealthProtect 7740i. This device is an extremely silent air purifier that may seem a little expensive at first, but is capable of removing 99.97% of dust particles in any room and has been proven to protect you from any Covid-19 particles lingering in the air.
Read on to find out more about the top 8 best air purifiers in the UK. 
Top 8 Best Air Purifiers in the UK
Features
Best For
Blueair HealthProtect 7740i
HEPASilent Ultra Filtration System;
62m² / 12 minutes;
Smartphone App;
Auto-Off Mode
Overall Best UK Air Purifier
Philips AC3000i Series Air Purifier
HEPA Filtration System;
13m² / 12 minutes;
Low Noise – 34-66dB;
4 Air Purification Modes
Best Low Noise Air Purifier
Blueair Blue 3210
HEPASilent Filtration Technology;
17m² / 10 minutes;
4 Purification Modes;
3 LED Color Indicators
Best Lightweight Air Purifier
Homedics Totalclean 5 in 1 Air Purifier
360-degree HEPA Filtration System;
Low Noise – 36-54dB;
3 Purification Modes;
Essential Oil Tray;
Auto-Off Timer
Best Multi-Functional Air Purifier
Levoit Core 300 Air Purifier
HEPA H13 Filtration System;
Built-in Timer;
40m² / 15 minutes;
LED Indicator
Best Budget Friendly Air Purifier
Dimplex DXAPV3N Air Purifier
Combination HEPA + Carbon Filtration;
28m² / 16 minutes;
Noise Level – 40-50dB
Best Designed Air Purifier
Proscenic A9 Purifier
H13 HEPA Filter + Activated Carbon + Nano-Silver;
90m² / 22 minutes;
Wi-Fi compatible;
Smartphone App;

Best High-Performance Air Purifier
Dyson Purifier Fan
LCD Display;
HEPA Filtration System;
77gal of Air /second;
Cooler + Heater + Air Purifier
Best Premium Air Purifier
Recommended Read: Top Amazon UK Sellers for Home and Kitchen
Top 8 Best UK Air Purifiers
Blueair HealthProtect 7740i
The HealthProtect 7740i from the Swedish manufacturer Blueair is currently the best rated air purifier for homes in the UK. This particular model offers a filtration speed of up to 62m² every 12 minutes and is super silent thanks to the onboard HEPASilent ultra filtration technology.
This air purifier uses electrostatic and mechanical filtration which makes it more than capable of eliminating over 99.97% dust, pollen, pet fur and VOC's. It is even known to eradicate any trace of Covid-19 in an indoor environment.
It's operation is rather simple and to make things easier, this air purifier can be controlled via a smartphone app and you can remotely access real-time data about the air quality status of your home. You can even use the smartphone app to schedule a particular time that the air purifier has to turn on and there's another option to set an auto-off mode as well depending on the scenario.
Philips AC3000i Series Air Purifier
The Philips AC3000 Series of air purifiers are one of the best air purifiers to buy. It is slightly bulkier than most on this list but it features a modern design and is capable of purifying the air in rooms with a dimension of up to 13m².
According to Philips, this purifier comes with a HEPA filter that can remove up to 99.9% of dust, pollen, viruses and even aerosols from the air and can easily be controlled via the single dial at the top of the device.
It's equipped with an easy-to-read display that shows you the levels of pollution in your room, the contents of the air along with PM2.5 and gases. The color ring is backlit and the color changes according to the pollution levels.
There are 4 purification settings and with noise levels ranging from 34-66dB depending on the mode it's running, the Philips AC3000i series is a relatively efficient and quiet model to consider buying.
Blueair Blue 3210
Here's another air purifier from Blueair that uses a combination filter to eliminate dust and viruses in rooms up to 17m². It's an extremely lightweight and efficient air purifier to own and is quite small compared to the other purifiers on this list. This model, quite like the 7740i, uses the HEPASilent technology making it a rather silent device.
The Blueair 3210 can remove up to 99% dust, pollen, mold and fur from the air making it ideal for bedrooms. It does not come with a smartphone app so you will have to control the machine hands-on. The 3210 is equipped with 4 purification modes and the filter will have to be changed every 6 months for optimum performance.
At the top of the device is a 3 color indicator that indicates the quality of the air in your room and even features an auto mode that will start and stop the machine based on a single command. A pre-filter that helps remove larger particles and the best part is this pre-filter can be removed and washed in your washing machine.
Homedics Totalclean 5 in 1 Air Purifier
Considered to be an affordable pick, the Homedics 5-in-1 air purifier comes packed with a UV-C light that can protect you against germs, viruses and bacteria. In terms of noise, it ranges from 36-54dB which is rather pleasant on the ears.
This air purifier is among the best UK air purifiers in the market mainly for the fact that it provides you with 360-degree HEPA filtration at game and is capable of removing up to 99.97% airborne allergens and dust particles.
What intrigued us about the Homedics 5-in-1 purifier is that it features an auto-off timer that lets you choose between a run-period of 2 hours, 4 hours, 8 hours or 12 before it will shit off. We even noticed that there's a nightlight with 3 levels of purification that can be adjusted manually.
Finally, what makes the Homedics purifier a good pick is that it has an essential oil tray that allows you to infuse and generate a scent around the room when the purifier is running. This is a great addition to the main unit and is perfect for those finding it difficult to sleep.
Levoit Core 300 Air Purifier
The Levoit Core 300 air purifier is the most affordable air purifier on this list at under £100. It features a HEPA H13 filter that helps clear up to 99.97% dust and pollutants in a room of 40m². You wouldn't have to spend much on the maintenance of this device and it's extremely silent when running even at the highest speed.
What's great about the Levoit Core 300 is that it's user-friendly and features a simple design that makes replacing the filter a cake walk. The built-in timer can be set between 2,4,6 and 8 hours by choosing a speed from low, medium, high and sleep modes.
This device is entirely ozone free and does not use any UV-C light or Anion that can create air pollutant-ozone. It's ideal to replace the filter every 6-8 months, but the machine has an LED indicator that lets you know when it's time to make the change.
Dimplex DXAPV3N Air Purifier
Here's another compact and extremely affordable air purifier that comes equipped with a combined HEPA and Carbon filter, ideal for a room size of 28m². This unit is lightweight and has a stylish design that resembles a large book in the upright position.
It does not take up much space and has a running noise level of between 40-50dB which is pretty decent for its size. While it does not feature any filter change indicator, Dimplex has informed us that the life of the filter is around 2,000 hours which would be around 3 months, but it also depends on how long you run the device on a daily basis.
We were slightly disappointed with the level of purification this device has to offer in medium sized rooms. But then again, it is priced at under £50 and is built only for small rooms where it does perform well, so we can't really complain.
Proscenic A9 Purifier
The Proscenic A9 air purifier is able to purify the air in a room up to 90m². The body of this compact purifier is hardly 52cm high and to our surprise, it was extremely powerful. It is extremely efficient and can circulate purified air 3 times per hour even in large rooms.
You can control this air purifier by downloading the smartphone app that pairs the device over Wi-Fi, or you can make use of the buttons at the top of the unit to set your purification mode.
The HDOF technology offers 4 stages of air purification that utilizes the primary air filter, the H13 HEPA filter, activated carbon and even nano-silver ions to absorb 99.97% dust particles and pollutants.
On the front of this air purifier is the air quality check light with a PM2.5 index display that shows you three different colors depending on the levels of pollution in a particular room. This helps you understand whether the room is safe to stay in or if you will need to run the purifier for a longer period of time.
Dyson Purifier Fan
Dyson is a world-renowned brand that has been dealing in air purifiers, vacuum cleaners and other smart home tech for a while. No list would be complete without a Dyson product and today we have the Dyson HEPA Purifier.
This is a multi-functional air purifier that acts as a space heater and a fan in one. It is designed to automatically sense the level of air pollution and shows you the stats on an LCD display at the front of the device.
It's Wi-Fi enabled, so you can make use of the Dyson app on your smartphone to either check air pollution levels in a particular room or to simply control the device remotely. The sealed HEPA filter is capable of removing 99.97% dust particles, smoke, mold and pollen from the air and can deliver well over 77 gallons of clean air per second.
Another great point to note about the Dyson purifier fan is that is is Alexa enabled and you can turn on/off, enable auto mode and even receive updates on the air quality by voice controlling the device using Alexa.
What to consider when buying an Air Purifier in the UK
When you buy an air purifier for your home, there are a couple of things you should check first. These points will help you understand whether the air purifier is right for you and if it's the perfect addition to your home.
Efficiency – The first thing to check will be how efficient the device is. While we don't have any governing body as yet, Eco-friendly air purifiers use as less as 1.5W of power on the lowest setting. This would be ideal if you're planning on keeping the purifier running 24/7.
CADR – CADR or clean air delivery rate is the rating provided to an air purifier depending on how many cubic meters of pollen, dust particles and pollutants the machine can clear in an hour. It's ideal to pick a device that offers a high CADR rating than those with lower numbers.
Design – Some air purifiers are bulky and large while others are rather small and compact. You will have to find the right air purifier based on the size of your room and whether you have space to place the unit. Products like Levoit and Dimplex are small and can be positioned anywhere in your room, whereas, you will have to make some space to place the HealthProtect 7740i or the Homedics 5-in-1.
Quiet Operation – A good air purifier is one that runs on quiet technology. They are ideal for bedrooms and help enhance your sleep cycle. This is useful especially if you're a light sleeper and you need the purifier to run 24/7. Ideally, products that offer a noise level of 30-50dB are perfect to buy.
Filter Technology – The key element of any air purifier is the filter underneath the hood. It's this piece of technology that does the job and ideally, for best results, we'd recommend you buying an air purifier that uses a true HEPA filter with activated carbon. These filters can literally capture and eliminate any forms of dust, pollutants or allergens in the air and will help you breathe easier.
Takeaway
These are the top 8 best air purifiers in the UK and while they all are perfect for your home, we found that the Blueair HealthProtect 7740i stood out and is capable of cleansing the air in your room rather efficiently. It's ideal for light sleepers who are looking for a good night's sleep and it even comes with a smartphone app that lets you control the unit remotely.
Also Read: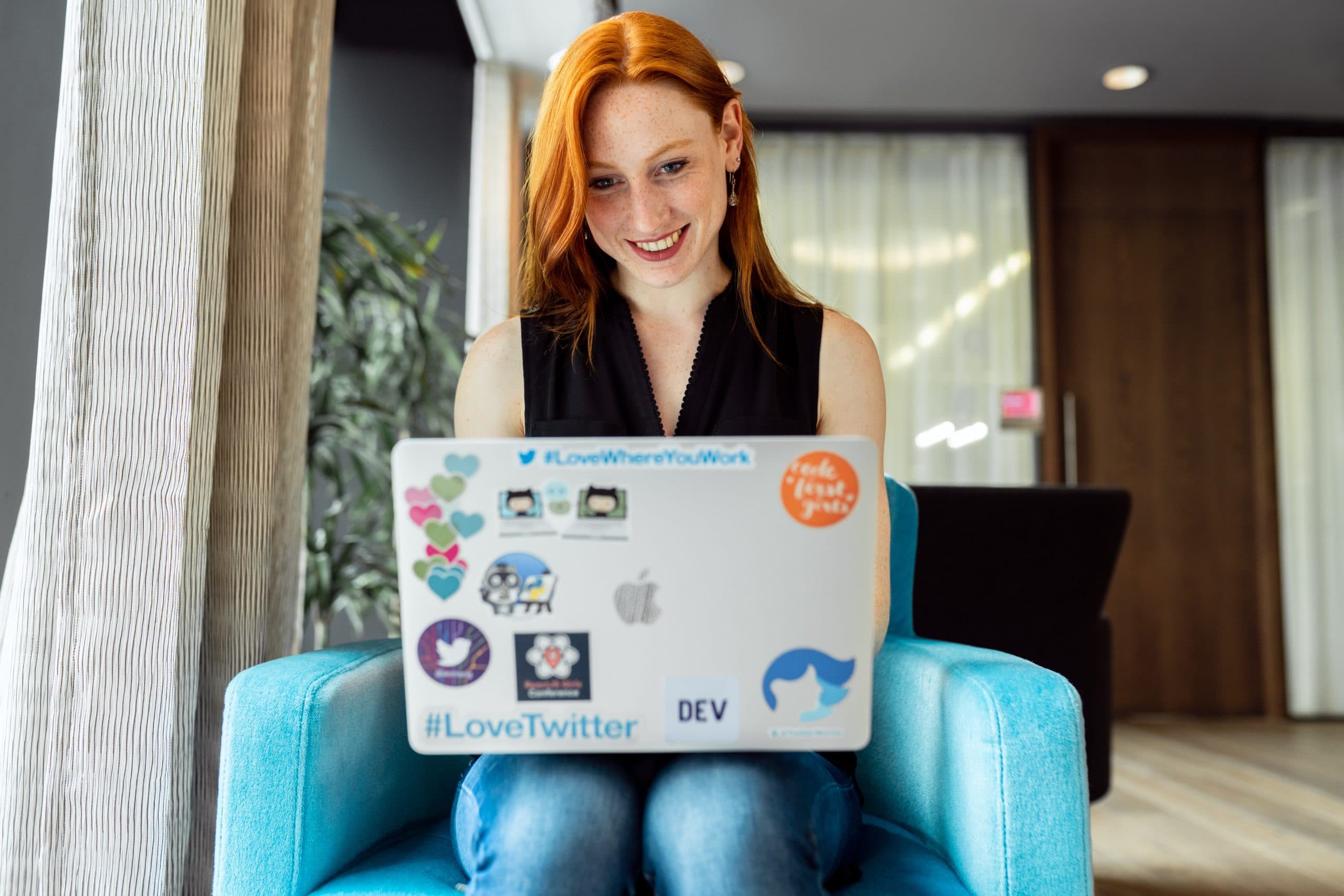 Joanna is a writer, poet, stand-up comedian and holds two master's in arts and history. She founded Discount-age with the intention of providing her readers with solutions to everyday household problems. During her free time, Joanna loves cooking but usually ends up ordering in.