Are you looking for plus-size active-wear? If you are, you are at the right place. Leggings have become a necessity of kinds if you want to work out in the gym or do a yoga session, right?
I am plus size and I am constantly looking for leggings that don't ride up and have a comfortable fit. Another reason to invest in plus size leggings is the comfort it offers working from home, I love the feel, the breathability, and the soft nature of the fabric.
Taking everything into consideration, i have curated this list of leggings for plus-size women who are size UK 16 up to size UK 32. This list will help you pick the best plus size leggings in the UK.
Read on to find out more!
NIKE Women's W NSW Essential Leggings
Adidas Women's Formotion Sculpt Tights
Simply Be Women's Side Stud Pu Leggings
Sinophant High Waist Leggings for Women
Riojoy Women Anti Cellulite Gym Waffle Leggings
No Nonsense Women's Cotton Blackout Capri Legging
Sea Whisper High Waisted Leggings Womens Plus Size
Nouvelle Collection New Womens Plus Size Leggings
Recommended Read: Best Cheap Clothing Websites
Top 8 Best Plus Size Leggings in the UK
NIKE Women's W NSW Essential Leggings
A true fashion accessory, the leggings from Nike seem to check all my parameters. They are available in black, grey and white and fit us plus-sizes to a T.
Nike, as a brand, has always supported women in sport and made headlines in 2019 when they unveiled a whole new floor for women in their London flagship and the clothes were modeled by plus-size mannequins.
Why get this?
Available to size double XL. UK size 16 to 22
Dri-fit technology
The leggings are made from 61% Cotton, 33% Polyester, 6% Elastane
They can be machine washed
The style is Capri and the fastening is pull on with an elastic belt for comfort
Adidas Women's Formotion Sculpt Tights
With sizes up to 4X, Adidas is up there with the best leggings in the market, Fabletics. They are super inclusive of us plus-sizes and make a range of leggings for all kinds of activities including running, yoga and pilates.
Their styles are modern and offer colors that leave you feeling confident and comfortable. I feel so good in the Adidas plus-size leggings, it makes me challenge myself when I train.
Why get this?
Its a high-rise training tights with a good length and a sculpted fit
It is a compression fit with extra coverage
It has an elastic waist for added comfort
The style is formation sculpt tights
This product is made with Prime green, a high-performance recycled material.
Simply Be Women's Side Stud Pu Leggings
The brand Simply Be is a one-stop destination for all things plus-size active wear. I have been a fan and had to feature them in the best plus-size leggings UK size without a doubt. The range they offer is a perfect fit for workout leggings.
The reviews are great and I would give them a thumbs up after using them for a bit now. Their Active Value is currently a range amongst plus size women for being the perfect gym companion on a budget.
Why get this?
Made from 94% Polyester, 6% Elastane it is durable and breathable
The fabric is easy on the skin and absorbs moisture
The skinny fit is perfect even for a day out with friends
SINOPHANT High Waist Leggings for Women
This bestseller on Amazon UK offers super stretchy designs in a range of colors that can accommodate all kinds of body shapes. It is available in Plus Size XL-3XL (UK 14-24) fits 170-250 LB, Extra Plus Size 4XL-6XL (UK 24-32) fits 250-350 LB sizes.
These yoga pants will definitely stand out as they fit big thighs and legs perfectly. These leggings let you be yourself without any restrictions like a second skin.
Why get this?
Super soft and made from opaque material. Non see through even while you squat, bend or twist
Made from peach skin fabric for that buttery feel on your skin
Will not shrink or fade
Designed to be breathable and moisture absorbing
Made from 92% Polyester, 8% Elastane
High waist
RIOJOY Women Anti Cellulite Gym Waffle Leggings
RIOJOY is a brand that has sold thousands of plus-size leggings on Amazon UK. They are known for they bubble textured leggings available in more than 50 colors.
The RIOJOY leggings are available in anti cellulite, ruched butt and scrunch butt styles. Their waffle texture conceals dimples and cellulite which can be a problem when you workout in a crowded gym. I love my body so that doesn't matter but for the few shy ones, it can be a blessing.
Why get this?
Made from sculpting material with right compression, the booty design will conceal cellulite and give you the right silhouette.
The fit is what makes it a best seller and the fastening is pull on type.
The high waist and butt scrunch design shapes your curves so you flaut your body with full confidence.
No Nonsense Women's Cotton Blackout Capri Legging
These super affordable plus-size leggings from No Nonsense are available in nine colors and sizes up to 3X. Though they might not be designed for a day at the gym. I swear by these for everyday use.
They are just stretchy and have a thin waistband making it the right choice when you just want to laze or work from home. They are made from a mix of cotton blend fabric which give you a super soft feel making you feel relaxed.
Why get this?
The fit is true plus which is meant for plus-size women.
It has total coverage with a high waist
Made with 57% Cotton, 38% Polyester, 5% Elastane
It can be machine washed
It has a pull on fastening with a capri legging styling
Seawhisper High Waisted Leggings Womens Plus Size
Yet another best-seller on Amazon, the Seawhisper high waisted leggings for plus-size women if a non see-through workout legging which are almost like second skin when it comes to comfort and fit,
They give you coverage which makes your tummy look flattened to make you look slimmer, I mean we love our curves, but sometimes it doesn't hurt to look a tad slimmer, doesn't it?
Why get this?
The high elastic waistband tucks in your waistline hiding your curves making your tummy look flatter.
The fabric is made from Polyester + Spandex which is non see-through, I can assure you, you can wear these workout leggings like you would wear any trousers/pants.
It retains your shape and does not make the fabric lag as it stays soft and stretchy never making the fit tight.
It is a fashion statement in itself and can be worn on a day out in the park with friends without second thought.
You get to choose from a range of colors so you can style many looks
Nouvelle Collection New Womens Plus Size Leggings
The Nouvelle collection women's plus size leggings ladies full Length leopard neon print is one of a kind leggings for the fashionista in you. These are standard UK plus size, made in the UK.
The neon color print stands out and is a step up from the single colored leggings that your get in the market.
Why get this?
The material is 95% viscose and 5% elastane making it super stretchy so you can be yourself when you go all out in the gym
It comes with a fastening belt and is available in medium, straight and regular fit.
Meant for daily use and activities like yoga, aerobics and zumba
Extremely soft and elastic fabric
What parameters did we take into consideration?
While curating this list, we took a couple of factors into consideration. These points are things you need to look for and consider when buying plus size leggings for yourself.
Stretchability – The first thing to consider when buying plus size leggings is whether the material will stretch or not. You will need one that stretches to fit and would have some elasticity to it.
Breathability – Porous leggings are ideal to own because they let your legs breathe and reduces the chances of sweat collecting on your legs.
How easy are they to clean? – You will have to consider buying a pair of leggings that are machine washable and easy to clean. One that washes easily and dries fast will be ideal to own.
Fabric – The best leggings to buy are those made from polyester, elastane and cotton. Not only do they last long, but these fabrics are soft to the touch and will keep you cool.
Designs and colors – Finally, leggings are available in a wide range of colors and designs. Many brands produce the same pair of leggings with a variety of designs. If you find one that fits you, ask the seller if they have other variants of the same type and pick one that you would like to see yourself wearing.
Takeaway:
Leggings are all about comfort and fit, the more comfortable they are, the better. I have included my top picks keeping in mind the factors I have mentioned earlier. These best-sellers can withstand everyday use, a workout at the gym, yoga and running for a certain period of time.
As always, I aim to give you the most relevant information when it comes to products. I personally use a few if not all to give you a first person view. I hope you get to choose the perfect legging as I feel we plus sizes add a dash of personality in this perfection seeking world. What say you?
Also Read: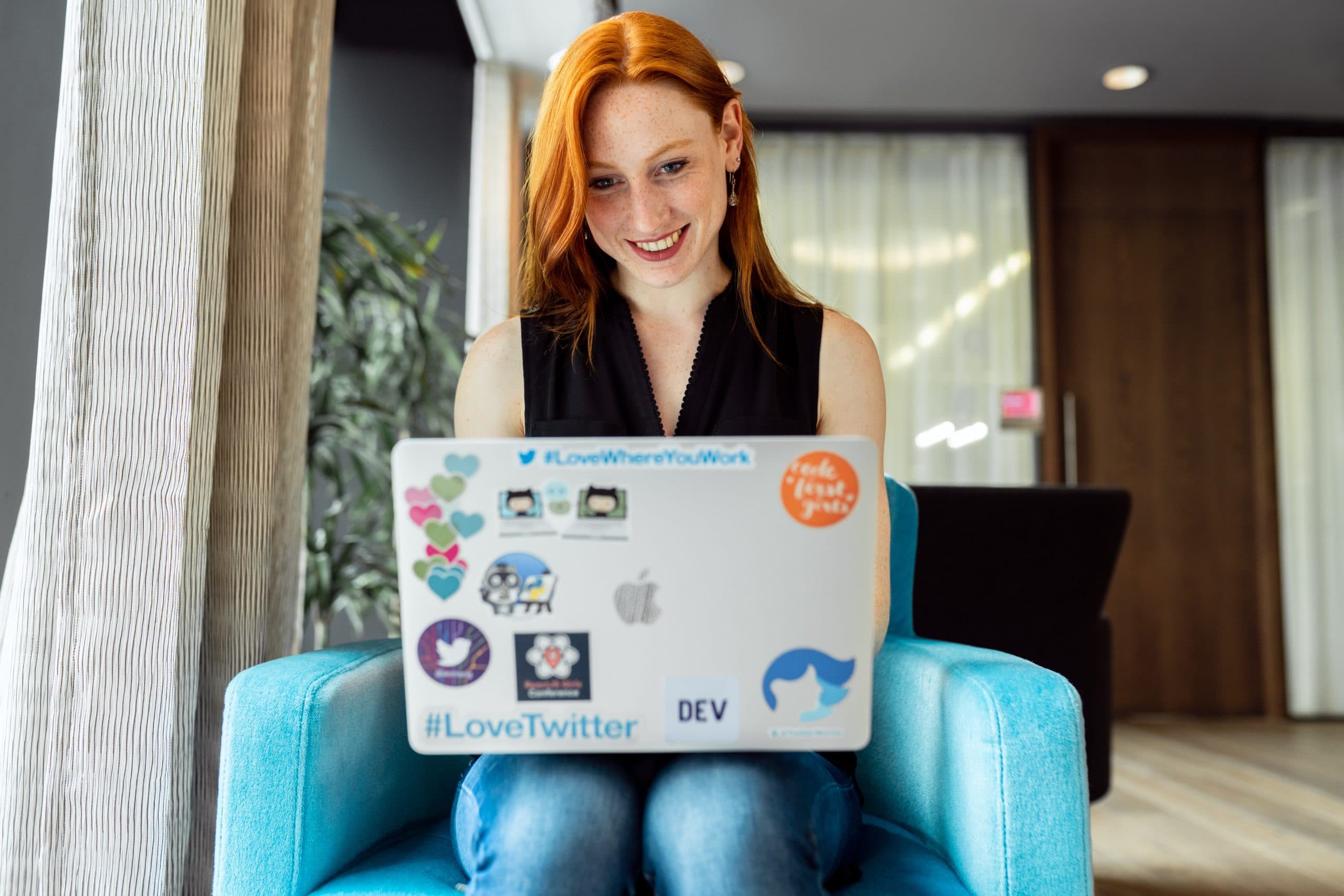 Joanna is a writer, poet, stand-up comedian and holds two master's in arts and history. She founded Discount-age with the intention of providing her readers with solutions to everyday household problems. During her free time, Joanna loves cooking but usually ends up ordering in.