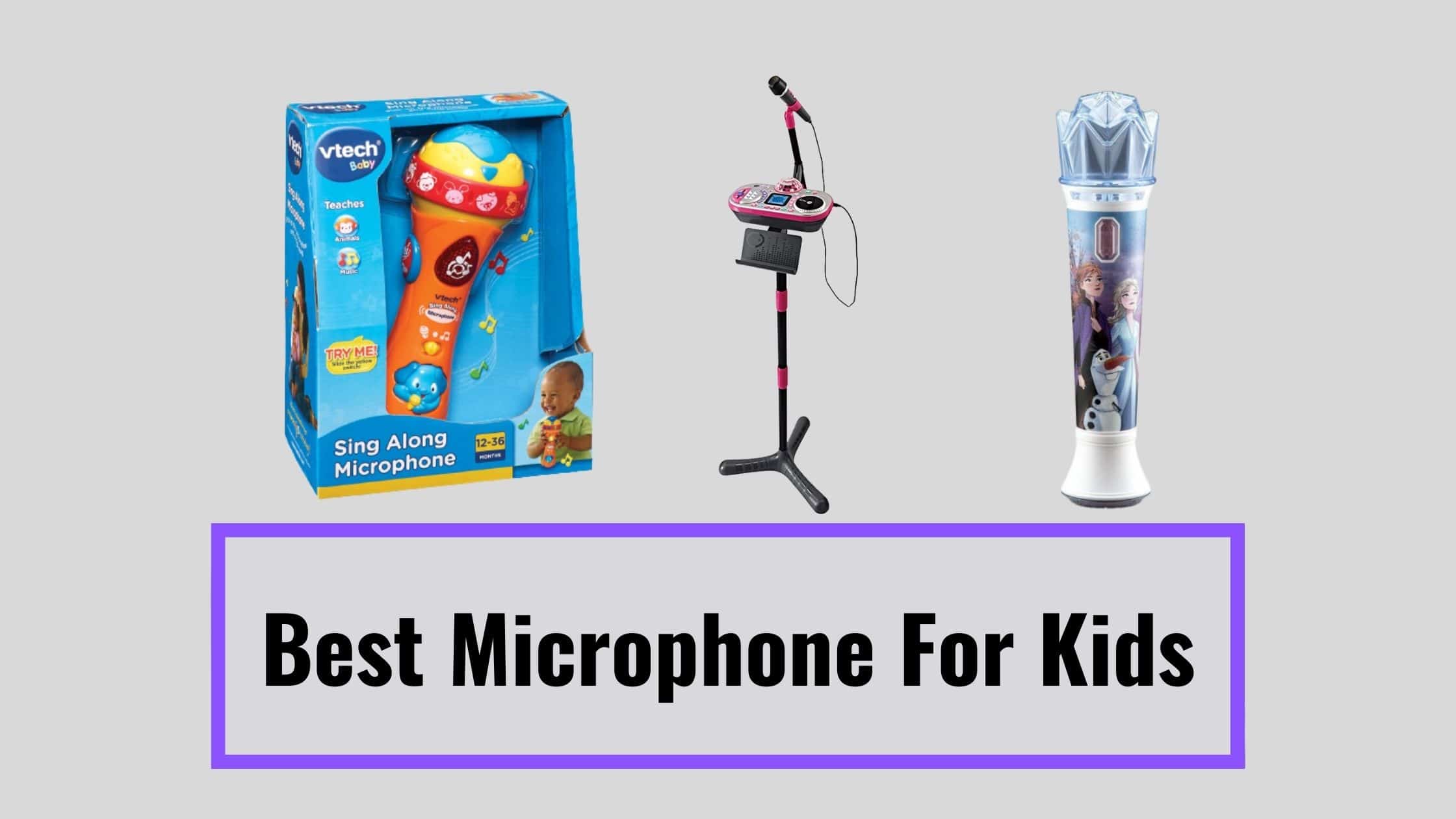 Where do I start about kids these days? I feel they are 10x more talented, 10x smarter than I and my partner ever were. I am not complaining but I still wonder where does this confidence comes from. Do you echo the same sentiment?
My 5-year-old daughter started singing when she was two and a half, I'm not even kidding. We, as parents knew we had to encourage her. I started looking for a karaoke set but soon found out buying a good microphone was good enough.
I usually do a lot of research when I have to buy something for my kids and I ended up making a list of the best microphones for kids in the process. I had to as mics these days are so advanced and feature-rich. I also ended up buying one for each of my kids.
Best Microphone For Kids
Before we dive into the list, let's also be clear on the different types that are available in the market. Can you guess a few?
Yes/No. Well, here goes
Wireless microphones
Microphones with speakers
Microphone with keyboard
Light-up microphone
Microphone with stand
Bluetooth microphone
VTech Sing-Along Microphone for Kids
The Vtech kids microphone is a fun way to get your child to sing, dance, and learn new songs.
The microphone has inbuilt sounds that help your kid learn animal sounds. You baby can twist a ring around the microphone to select different animal sounds. I found this feature very apt for growing babies.
This mic is suitable for younger kids and it was one of the first ones I bought for my girl. This mic kept my kid busy for hours every day while she was growing up.
Why should your kid get this?
It has a mix of classical, Rock n'Roll, and Jazz music styles along with 15 melodies that your child can learn. 
The toy is also equipped with a motion sensor that motivates your child to respond. 
The toy is designed to develop speech and communication. The Vtech sing-along is a musical toy every baby must-have.
Kidzlane Kids Microphone with Bluetooth
The Kidzlane wireless microphone is a popular karaoke microphone for kids. The mic is equipped with Bluetooth technology for better connectivity. I bought this for the amazing features it offered. And well, my little girl had grown tired of her old microphone too.
The record feature allows you to record up to 100 seconds which is a great feature as kids can playback their own songs and practice better. It also comes with built-in jingles and if you wish to play other songs on it, you just have to connect it to any Bluetooth-enabled device.
Why should your kid get this?
The Kidzlane microphone has a duet-style feature that lets your child duet. 
The pre-loaded nursery rhymes with a lyrics book that comes along help your child challenge himself/herself.
Another mode called the music mode will allow your kid to sing solo when he/she is confident enough.
The voice changing feature will surprise your kids and so will the attractive LED lights.
Top-quality build with non-toxic materials.
Frozen 2 Sing-Along Microphone
I wish my kids could enjoy the all-new Disney Frozen 2 microphone. It wasn't available when they were growing up but I have seen this product in use. My sister got it for her kid, and I was impressed but what this little mic could do.
I decided to add this to my list of the best microphones for kids for the below-mentioned features. The microphone can connect to any mp3 player so your kid can sing along any song he or she wants. It also has inbuilt music from the movie too. If your kid is a Disney fan, this microphone is an ideal gift.
The flashing lights add a dash of magic and your child can perform all day and night.
Why should your kid get this?
Mp3 Connectivity
Frozen character Graphics, your child can carry Anna, Elsa, and Olaf wherever he/she goes.
Your child can be a Disney star with this great sounding microphone
Flashing Lights will make your child's performance even more colorful
TOSING X3 Wireless Karaoke
The pink microphone from TOSING is an ideal gift for your little girl. I had gifted it to my daughter on her fourth birthday and she still uses it. I really liked the build quality and the effects like KTV echo effect and the clarity of the sound produced.
It is a wireless microphone for kids with a cute pig face design that is bound to capture your kid's attention. The microphone comes with a list of accessories that makes it worth the buck.
A few things you get along with the microphone are a micro USB cable, a 12-month warranty, an audio cable along an instruction manual for you.
Why should your kid get this?
Build quality with RoHS Material Silicone Rubber Mask
Two-channel stereo headphones for KTV Echo effect
Certified safe battery – 1000MAH
Multipurpose – Wireless, Bluetooth, instrument recording, connectivity.
FISHOAKY 4 in 1 Karaoke Bluetooth Microphone
Another incredible performer in the kid's microphone category is the FISHOAKY 4 in 1 Karaoke. This product has created such a buzz that I had to check it out myself.
The microphone boasts itself as a 4-in-1 mic, speaker, recorder, and mini home KTV. The battery capacity of 2600 mAh which is incredible for a rechargeable microphone. On a full charge, this microphone can last for 6-7 hours without any hassles. As a parent, this would make me very happy.
The FISHOAKY mic has a magic sound and colorful LED feature that will leave your kid speechless. I have added this to my wishlist and am going to gift it to my daughter on her birthday. I am waiting to see her reaction and for her to sing on this kick-ass mic.
Why should your kid get this?
Superior sound quality with a three-layer mesh filter
Professional audio processor with a tuning system
Stunning KTV live-sound and echo reverberation
Supports SD cards up to 32GB
Compatible with mobile phones, laptops, tablets. Supports both android and IOS
BONAOK
This rose gold wireless microphone is designed for the diva in your child. I really like the way BONAOK Wireless Bluetooth Karaoke Wireless Microphone with Controllable LED Lights looks.
I thought it was all about looks but the functionality blew me away. It is one of the best microphones for kids in the market right now. If you are looking to buy a microphone for your kid, just go for this.
Besides being a microphone, the BONAOK can be used as a recorder, speaker, and also an LED light. The LED light feature is simply out of the world as it is controllable. The 48 colorful LEDS flicker looks really good when it syncs with the music.
Why should your kid get this?
The unique color of the microphone
The features
The battery – A whopping 2600 mAh rechargeable lithium battery
Quick charging
Professional buttons 
Controllable lights
Wishtime
The Wishtime microphone for kids is built with a stand which gives it a different look altogether. The microphone is recommended for kids above 3 as it has an adjustable stand to match their height.
The stand also gives your kid a feeling of performing live in front of an audience which adds to the charm. I am sure a lot of fo parents will love this product for the value it gives your buck.
The singalong mic is compatible with all mp3 players, computers, and tablets. You also get an AUX cable if you want to plug it into a bigger speaker too.
Why should your kid get this?
An adjustable stand that can be set according to your kids height
Different kinds of background music along with sound effects like applause and booming
Easy assembly
Motivates kids to sing in front of an audience
AUX connectivity
VTech Kidi Super Star DJ
The Vtech KIDI Super Star DJ true to its name is a superstar when it comes to microphones for kids. This all-in-one product is custom-made for your little superstars at home. By far one of the best microphone for kids in the recent past, it is not just a microphone, it is a music console in itself.
The product is designed with a DJ pad and buttons where your kid can create 5 different effects. The microphone is equipped with a stand that is adjustable too.
Why should your kid get this?
You kids can learn DJing skills along with singing 
The compatibility is unmatched
Builds creativity in your child with regard to music production
Cool features like adjustable  stand, tray to store music player
Color changing disco lights
Includes 4 different games
Includes 3.5 mm audio jack too
Takeaway
We were pleasantly surprised to find so many options for microphones that could help unleash the rock-star in our Kids. We certainly didn't have mics like this when we were growing up. Did you? 
I'm happy to share the list with all of you so you make the right choice when you pick up your kid's first microphone. 
Also Read: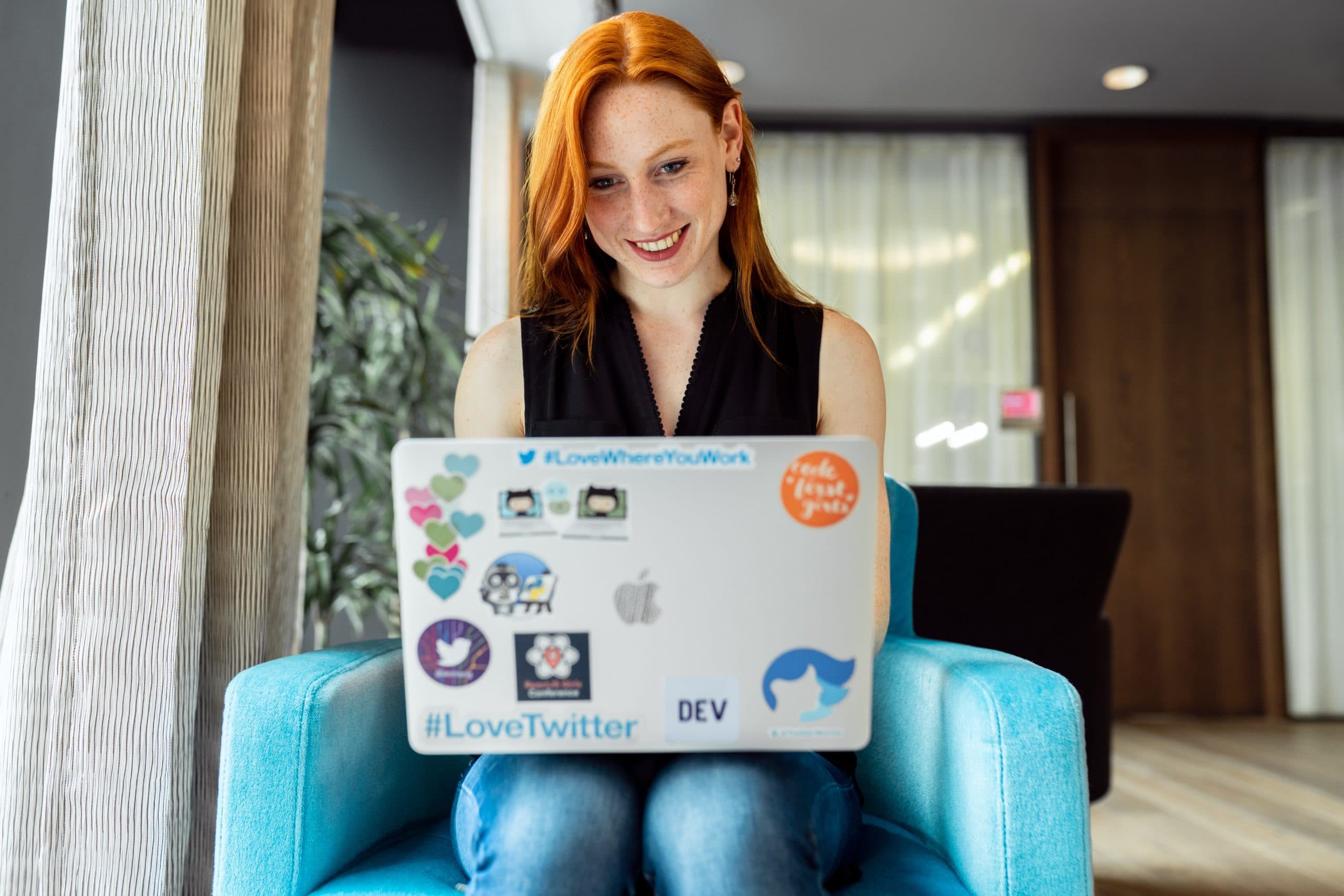 Joanna is a writer, poet, stand-up comedian and holds two master's in arts and history. She founded Discount-age with the intention of providing her readers with solutions to everyday household problems. During her free time, Joanna loves cooking but usually ends up ordering in.