Nothing beats the feeling of getting the perfect winged tip. Makeup enthusiasts will agree. And nothing like the best liquid eyeliner UK to give you a sharp, precise line.
That's why everyone from makeup artists to your fashionable teenager has the eyeliner at the top of their must-have beauty products list. But it's important to find a product that suits you.
Are you a beginner who would be more comfortable with a felt-tip design? Or are you a makeup ninja who can get use a brush and gel eyeliner to get the perfect cat-eye? So many things to consider.
And there's also the question of how waterproof you want your eyeliner to be and if you want a regular or glittery finish. To make this selection process a tad easier for you, we've made a list of the best liquid eyeliner UK. 
Related : Best Electric Eyelash Curler
Top Liquid Eyeliner in 2021
#1 – Maybelline Hyper Precise All Day Liner
The stiff felt tip applicator and reasonable price makes the Maybelline Master Precise eyeliner a perfect choice for makeup beginners. Its body is designed with a rubber grip that provides support and precision, so your lines come out perfect. 
Super intense, the formulation stays on for up to 12 hours. Among the best liquid eyeliner UK, the Maybelline Master Precise comes in three shades: blue, black and brown.
#2 – NYX Professional Makeup Matte Liquid Liner
What we love most about the NYX Epic Ink liner is that it doesn't budge. Crying while watching a movie? No smudging. Hot and sweaty after a long day? It's still there. The super-pigmented formula gives intense colour and is also waterproof. 
The superfine felt tip lets you make fine, precise lines or broad strokes with the same ease. And if you're looking for another reason to like this product, it's also vegan and cruelty-free.
#3 – Rimmel London Colour Precise Eyeliner
The Rimmel Colour Precise eyeliner is an excellent pick for those with mature skin, as the formulation doesn't settle into fine lines near the eyes. It's also super long-lasting and can stay on your lids for up to 24 hours. 
If you're going to a beach vacation or working on a hot day, this eyeliner is a blessing as it is sweat and humidity-proof. 
#4 – e.l.f. Cosmetics Liquid Eyeliner
Want to try out different eyeliner looks? This liquid eyeliner by e.l.f. Cosmetics is the ideal choice for you. The super-thin brush makes it easy to create fine, precise lines, whether it's a cats-eye or a dramatic wing.
And if you want thicker lines, the buildable formula helps you get that as well. The eyeliner is also smudge-proof and lasts for hours.
#5 – Stila Stay All Day Waterproof Marker Tip Eyeliner
If you're a busy bee, try the Stila Stay All Day eyeliner as its quick-drying formula sets in seconds. It's also waterproof, smudge-proof and promises to stay on the lids for more than 8-10 hours. The best thing about this eyeliner is the fine marker-like tip that lets you create all kinds of looks with precision and ease.
It comes in a variety of colours that include shades like charcoal, jet black, white, pink, jade and more. And if you like the glossy finish on your lids, you'll love this product.
#6 – Clinique Pretty Easy Liquid Eyelining Pen
Like the name suggests, this Clinique eyelining pen is 'pretty easy' to use. No more fussing over applications. The mistake-proof tip helps you get any look in a single sweep, whether it is thin lines, thick lines, winged tips or a smokey-eye.
The best part? It's also ophthalmologically-tested and free of any fragrances, phthalates or parabens. Which means, if you want to try out waterlining or tightlining, this Clinique eyeliner is perfect for the job.
It also stays on the lid for almost 24-hours and doesn't smudge easily.
#7 – Tom Ford Eye Defining Pen
Is this eyeliner expensive? Yes. Is it one of the best liquid eyeliner UK has known? Also, yes. The Tom Ford eye defining pen is a boon to those whose lines always end up too thick or too thin. Its dual-ended design comes with a fine, calligraphy-like tip on one side and a thicker brush for broad strokes on the other.
Not only does this product make eyeliner applications a piece of cake, but the smudge-proof formula also stays put on the lids for hours together. Its super intense formula is also designed to give you the blackest of black tones in just a single stroke.
#8 – Revlon ColorStay Exactify Liquid Liner
If you're someone who loves a glossy vinyl finish, then you've got to try this liquid liner by Revlon. It doesn't matter if you're not a pro. The wheel-tip applicator makes sure you get smooth, precise lines in just a single stroke.
It's waterproof too. So you don't have to check the weather before wearing this product. The Revlon ColorStay lasts for more than 24 hours on the lids and comes in four highly-pigmented colours.
#9 – Lancome Grandiôse Liner
If you're having trouble creating the perfect winged eyeliner, the Lancome Grandiose liner might come handy. Its applicator tip is designed with a 35-degree bend. So not only can you get that flick on the end of your eyes with precision, but you can also reach the lash lines easily.
Plus, this eyeliner is smudge-proof and long-lasting too. Just a stroke of the brush and you get an intense black colour in a matte finish.
#10 – Anastasia Beverly Hills Black Liquid Liner
This liquid eyeliner from Anastasia Beverly Hills checks all the right boxes. It is smudge-proof, waterproof and does not stain the skin or clothes. The fluid gel eyeliner formulation glides on to the eyelids smoothly, and the ultra-fine tip gives you perfectly thin lines.
Just one stroke and the richly-pigmented formulation leaves an intense, saturated black colour. The eyeliner dries to a matte finish.
#11 – Christian Dior Diorshow On Stage Liquid Eyeliner
This liquid eyeliner comes with a flexible felt tip and a waterproof formula that make it easy to use and hard to get rid off. Although it's slightly on the expensive side, the Diorshow On Stage eyeliner is famous for being the chief makeup item backstage at Christian Dior's fashion shows.
The liquid gel eyeliner leaves an intense hue on the lids and lasts up to 24 hours. And if you're bored of the regular charcoals and jet blacks, this Dior eyeliner comes in four colourful alternatives: turquoise, pink, purple and green.
#12 – Nudestix Rock N' Roller Easy Eyeliner Ink
If you're a complete newbie to all things makeup, you better start your eyeliner collection with the Nudestix Rock N' Roller eyeliner. This product comes with a disc-applicator (also called pizza cutter or roller tips) that help in the easy application of eyeliner. So even if you have unsteady hands, this applicator gives you a precise, smooth line.
Apart from the classic glossy black colour, this Nudestix liquid eyeliner also comes in shimmering gold and bronze tones.
#13 – Kat Von D Tattoo Liner
True to its name the Kat Von D Tattoo liner doesn't smudge or wash off easily. You can wear it on a hot, humid day, while swimming, in the rain or even the shower. No, we are not kidding. The formula is surprisingly waterproof and offers a deep, intense colour. It has a gel eyeliner formula which is also waterproof. Goals, right?
And that's not even the best part. This award-winning tattoo liner is completely vegan and cruelty-free.
#14 – Bobbi Brown Long Wear Liquid Liner
If you have to rush to work in the mornings or don't have time for retouches, this eyeliner by Bobbi Brown is the perfect makeup solution for you. When the name says long-lasting, they mean long-lasting. It stays on for at least 16 hours. You might have a hard time taking it off without the help of an oil-based cleanser.
We also like the classic dipping pot and applicator brush combo in this one. It lets you freestyle your eyeliner lines, and the formulation also dries quickly.
Whether it's creating statement looks or getting the classic winged line, liquid eyeliners are indispensable in your makeup kit. But, there are so many questions surrounding the use of these products. We've tried to answer a few below:
Are liquid eyeliners better than pencil eyeliners?
Better? No? Different? Yes. Liquid eyeliners produce sharp lines and intense colouring. They're perfect if you want a dramatic look like a cat-eye. On the other hand, pencil eyeliners give softer lines and a matte finish that are great for smudging or smokey-eye effects.
Also, liquid eyeliners require more precision as they come with a brush. So most makeup amateurs like starting with pencil eyeliners instead. But if you're new to makeup and set on getting a liquid eyeliner, you can always buy an eyeliner pen. It makes application so much easier.
How can I make my eyeliner last longer?
Isn't it annoying when you spend hours getting the perfect wing, but it doesn't last till the end of the day? The lines fade or smudge and leave everyone wondering if you've been crying. No need to fuss. Here are a few tricks you can use to stop this from happening:
First of all, it's a good idea to apply eyeshadow primer on the eyelids before putting on eyeliner, especially if you have oily skin. If you're out of primer, a matte concealer will do.
Another trick for long-lasting eyeliner is to apply a tiny bit of translucent powder to the lash line. Just like a primer, it absorbs excess oil, giving a smooth, matte base for your eyeliner.
Dusting a bit of the same translucent powder after applying your eyeliner and before putting on a second base also helps it stay on for longer.
Want to know a secret tip? Layer your eyeliners! Yes, apply a coat of one eyeliner (say a Kohl pencil) and choose another brand or formula (like liquid eyeliner) for the second and third coats.
How do I prevent my liquid eyeliner from drying out?
Shaky hands are not the only things that can ruin your eyeliner experience. The thing about liquid liners is they tend to dry out quickly. And no that doesn't mean you have to throw them out. A few simple hacks should revive them in no time.
Probably the most common hack is to give your eyeliner a good shake before applying it. This helps the product get easily released from the pen eyeliner.
Another tip to remember is to apply a few runs of eyeliner on the back of your hand before application. If you're using a felt-tip pen, you can even rub it with a damp paper towel to release the product.
If the eyeliner is a cream or gel eyeliner formulation that comes in a pot, chances are it will get dry and hard after being exposed to air. In such a case, add a few drops of eye drops to the pot and mix things up with a sterile needle or toothpick. This should keep the eyeliner from getting dried out.
Cold weather can also prevent the eyeliner from getting released from the pen applicators. If that's the case, soaking your eyeliner in a cup of hot water for a few minutes will do the trick.
Can I use liquid eyeliner on my waterline?
The short answer is that it depends. Waterlining and tightlining are the new trends of the season. But they're only safe as long as you use the right product. Certain eyeliners contain components such as colourants that can lead to irritation. Especially if you have sensitive eyes or wear contacts. These should be avoided. Glitter eyeliners are most guilty of this. So before you buy an eyeliner, check to see if they're ophthalmologically-tested and safe to use on the waterline. 
Also Read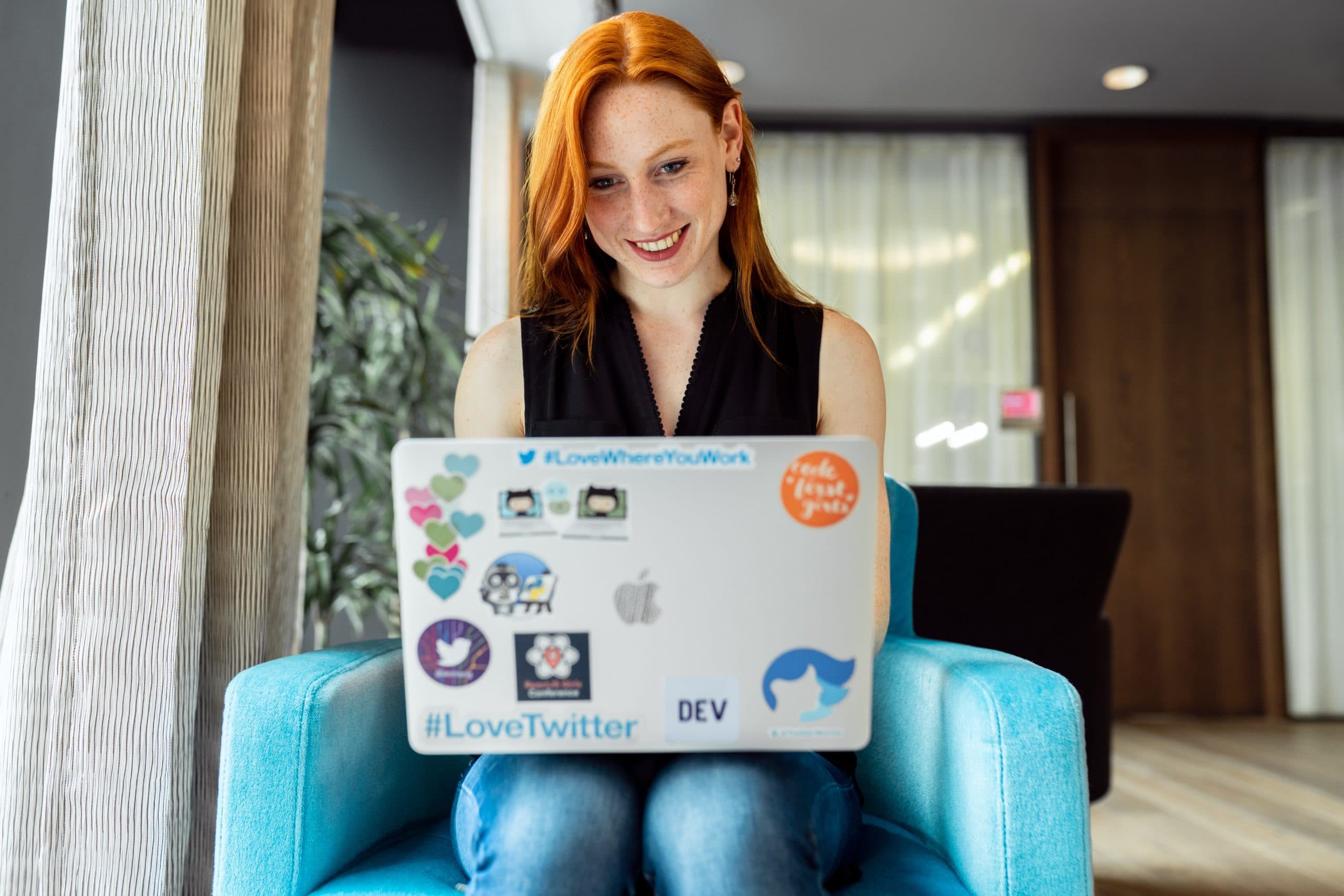 Joanna is a writer, poet, stand-up comedian and holds two master's in arts and history. She founded Discount-age with the intention of providing her readers with solutions to everyday household problems. During her free time, Joanna loves cooking but usually ends up ordering in.