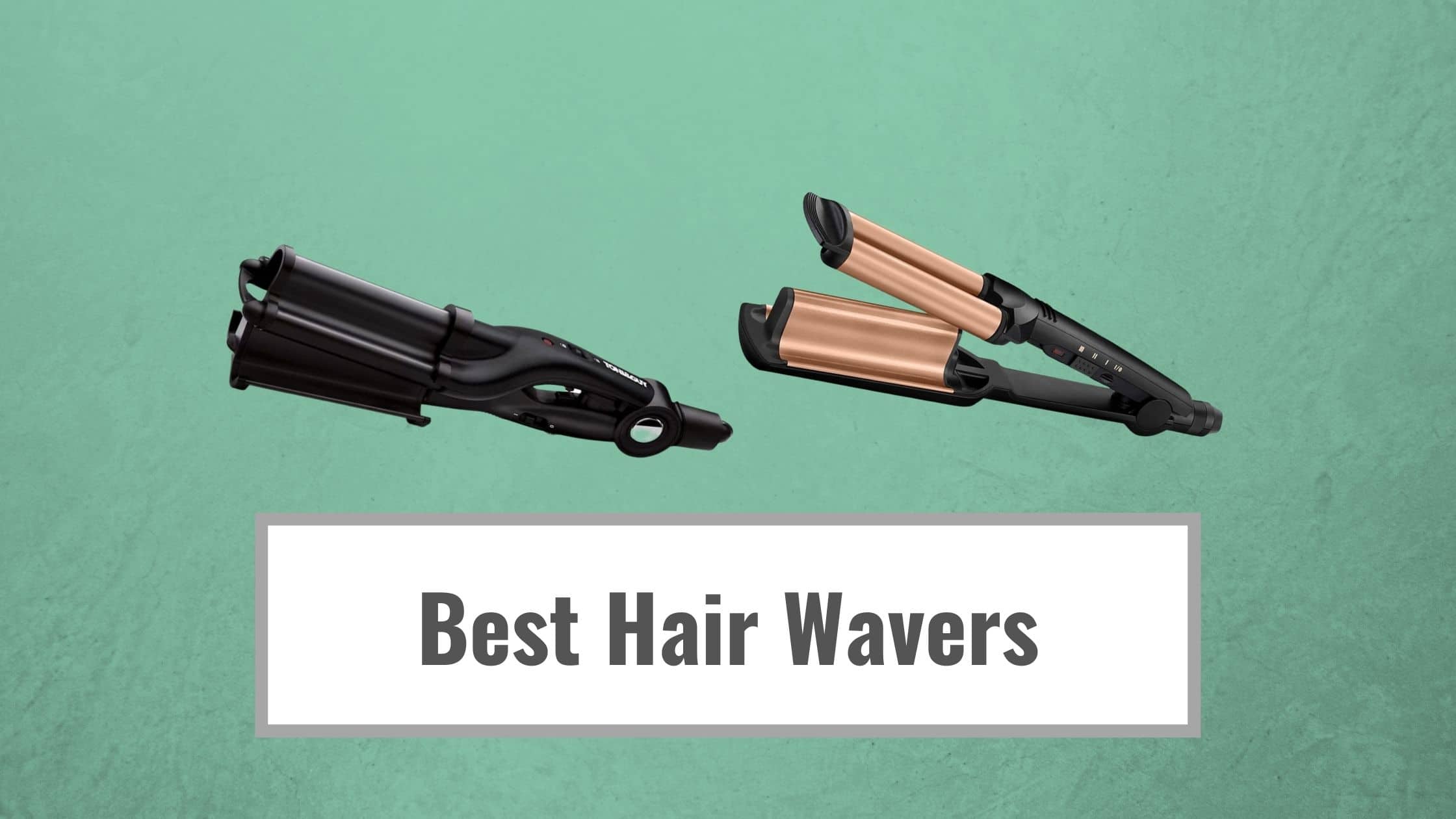 If you are someone who loves beach waves across seasons in the UK, you might be looking at buying hair straighteners or curlers to get the natural wavy look. But getting those wavy curls is a challenge in the middle of a British winter as I found out.
I wanted an alternative to the hundreds of online tutorials that can help you get a wavy look with your old straighteners or curlers. I tried a few but it was way too complicated or required a lot of time.
Recommended Read: Best hair growth products
Basically, I wanted something that could give me quick and easy waves and that is when I came across hair wavers. Hair Wavers are available in many shapes and sizes. You can choose from the best hair wavers in the UK that can match your hair length and type.
To make things easier, I will list out the seven best hair wavers in the market. I have done enough research to give you options that can give you the wave you prefer. At Discount-Age, we have listed hair wavers that match every type of hair and which come equipped with adjustable temperatures so you don't damage your beautiful locks.
Top 7 Best Hair Wavers in the UK
BaByliss Deep Waves
The BaByliss Deep waves is one of the first wavers I first picked up and I love it as is so easy to use. All you need to do is clamp down your hair on the S-bend and lo and behold you get a deep wave. It is as simple as it sounds, trust me on this.
All you need to do is keep repeating this step from one section of your hair till you complete the complete head. With experience I can say, it takes about ten minutes to have fabulous waves throughout.
The waver is on top of my list as the back of the largest side is coated with a heat protection layer. This helps you rest the waves mid-styling without having to worry about burning your table or your carpet.
Why should you get it?
If you have long hair as I do, this is a perfect waver for you. The waves held up for a day and I was really happy with the results.
The advanced ceramic heating system creates deep and long-lasting waves.
It comes with a large tourmaline wave plate
Easy to use, simply clamp your hair between the barrels.
The device is ready in 30 seconds flat for faster styling
It does get quite hot, but thanks to the cool tip, I did not face any accidental burns.
Toni & Guy Deep Barrel Hair Waver 32 mm – Black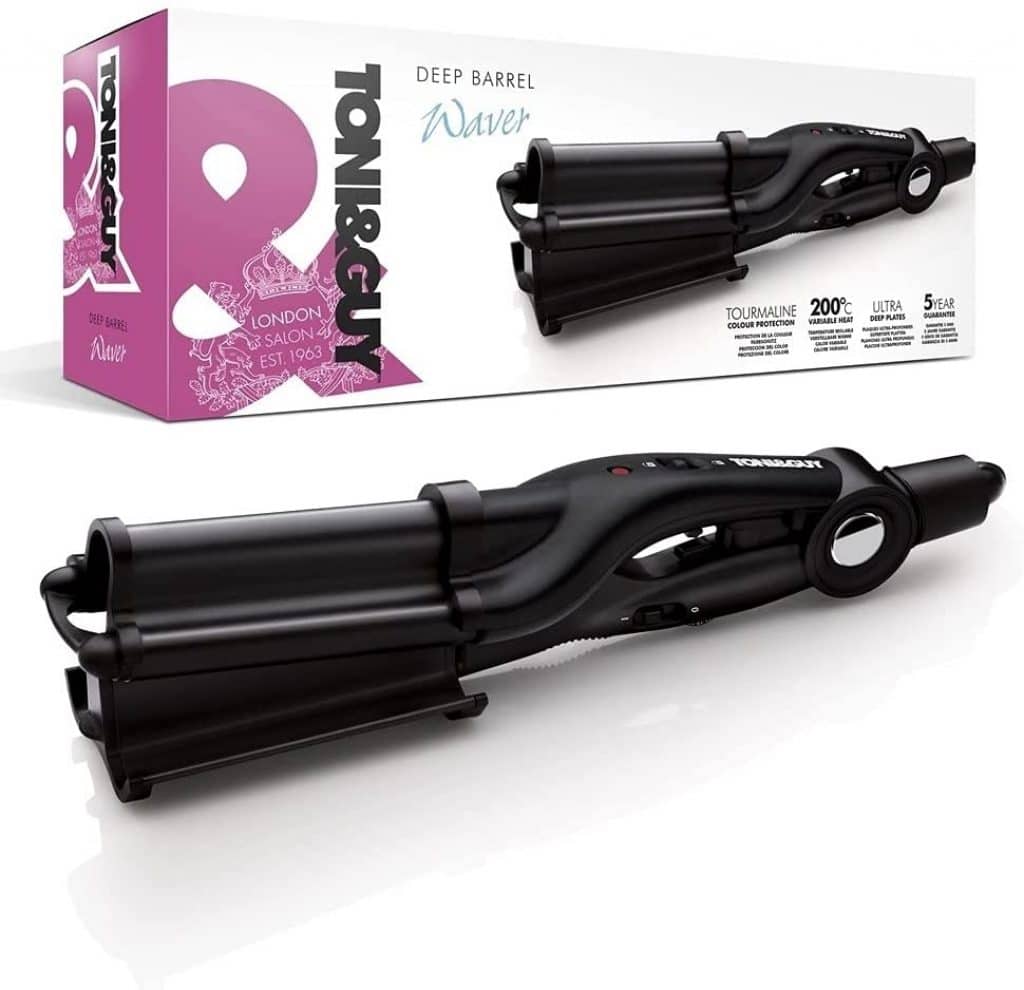 This award-winning waver from Toni & Guy has not only won awards and accolades across the globe but is also a best seller on Amazon.
The Deep Barrel Hair Waver is a part of the Toni & Guy hair meet wardrobe, a style born out of the love of hair and fashion. They believe that the clothes you wear shouldn't be your style. The entire look from hair to shoes and clothes makes for a fashionable attitude. I love this about their products
Toni & Guy have been fashion icons since 1963 and their electrical hair tools have created a revolution of sorts. Their collection of hair-care and styling products are based on personal style and fashion know-how.
Why should you get this?
The Deep Barrel Hair Waver consists of 32mm ultra-deep plates for the curvy waves
It comes with 200 C variable temperature for different hair types
The ceramic tourmaline color lock technology enhances shine, smoothens hair follicles, and locks color as you style.
The handle lock and 3m salon cord are added bonuses along with a 5 years guarantee
A lot of my friends complained to me that it took some time getting used to and also bout how hot this device gets.
3 Barrel 32mm Hair Waver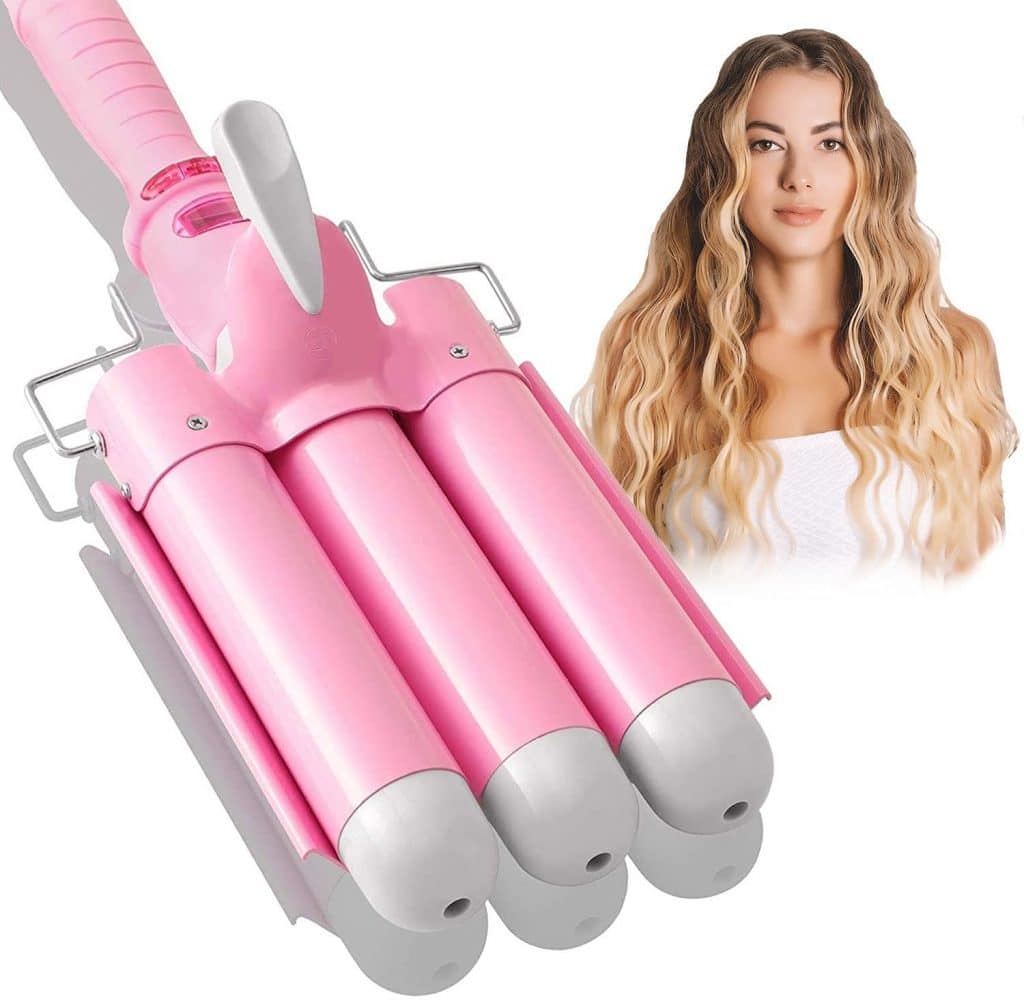 This is a unique device by 3 Barrel designed to create "S" curves in a matter of minutes. The barrels are 32mm which lets you style the popular mermaid waves, beach waves, and catwalk waves.
I love the way this waver is built. The 3 Barrel Hair Waver with LCD Screen Temp Display has LCD liquid display adjustable temperature. The waver iron goes from 0℃ to 210℃ (410°F) in 60 seconds flat. The 3 Barrel Hair Waver with LCD has surprised me with some lush, long waves in minutes.
Why should you get this?
The waver comes with a hair protection-crystal powder tourmaline ceramic glaze which releases negative ions evenly distributed heat.
This protects hair damage from heat making it healthy, natural, and shiny looking.
The waver is suitable for all hair types
It has a safety feature that automatically cuts off after an hour
It has a dual voltage along with a 360° swivel tangle-free cord making it portable and safe.
Please ensure you do not touch your neck or face. Also, make sure you don't clean it with water directly and do not leave your hair in the splint for more than 30 seconds.
Mark Hill Pick n Mix Ellipse Wave Hair Curling Styler
This super sleek pick 'n' mix style is known for its versatility. You get a choice of trying out 14 different barrels once you have bought the curl fix handle.
I love the way the loose waver barrel works on this one. I would highly recommend the best beach waves. Designed with a wide, rounded attachment, the pick 'n' mix lets you wind each section of hair, and with a few seconds, you get a deep wave.
This is a wide, rounded attachment, around which you simply wind each section of hair, hold for a few seconds and release for a deep, glamorous wave.
Why should you get this?
The choice of using up t0 14 different wavers is being quite versatile and I went for it the moment I saw the product.
I have read reviews that said the waves didn't last long as the maximum temperature reached is 185c. I would also recommend using the mermaid barrels for tighter waves.
TONI&GUY Style Fix Waver
The TONI&GUY Style Fix waver is a modern, portable device that gives your the power to style. You have the power of creating classic Hollywood waves to the bouncy and curvy beach waves with this rather sweet-looking waver.
TONI&GUY Style Fix waver is a perfect companion if you are looking for an accessory that lets you create styles on the go.
Why should you get this?
I love the fact that it is designed to protect your hair & color with Ceramic Tourmaline.
This color lock technology is developed to enhance shine, smoothen and lock in color.
It fits in your hand-bag
You can get laid-back waves and beachy waves and create volume.
Up to 210C Temperature. Ceramic Tourmaline Ultra Deep Plates
Don't comb or brush out afterward as your hair might lose shape and go fluffy/frizzy just scrunch in a bit of hairspray. I find the size perfect but my friends complained about the wire length and how tiny the waver is.
Beauty Works Waver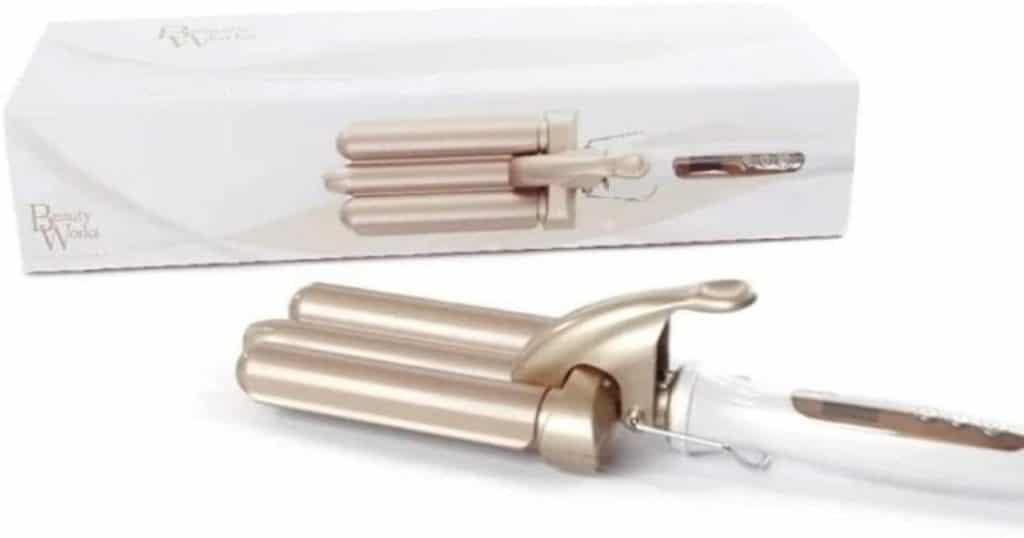 The Beauty Works brand is known for its hair care products and I was recommended this waver by my sister who said it is the best hair waver in the UK. With such a claim, I wanted to try it out.
I was impressed by the waver as it let me style the extra large and mermaid waves with ease. I love the travel bag which comes with it. Makes carrying it safe whenever I travel.
Why should you get this?
Long-lasting waves – I have had my waves stay for more than a day until my next wash, that is amazing.
Ceramic coated barrels help prevent frizz & gives you a mirror-like shine.
The cute travel bag
The company has a clear disclaimer that the product doesn't come with the clips and the brush is not included in the box. This has caused many poor reviews as customers expected it looking at the pictures on Amazon.
Remington Proluxe 4-in-1 Hair Waver
This is one powerhouse of a waver and had to make it to my list of the best hair wavers in the UK. The Remington Proluxe 4-in-1 Hair Waver can help you create four different waves with one styler with adjustable barrels.
If you are looking at creating deep and defined Waves for those formal parties or loose beachy waves and undone tousled waves, the Remington is the one for you.
Why should you get this?
One styler with adjustable barrels
Easy to use – You need to pull the adjustable dial and twist to adjust the deepness.
Equipped with a PRO+ setting that lets you enjoy the heat at the optimum temperature of 185 degrees.
You get a 5-Year Manufacturers Guarantee – Plus 1 extra year if you register the product online.
A few acquaintances found the design of the waver odd and took time to get used to it.
Takeaway
I hope my list will help you pick the right one for your hair to create the waves you need. I have used most of the wavers featured as a few friends own the ones I don't. I will be back with another interesting topic soon.
Do comment with your experience with the best hair wavers in the UK.
Also Read: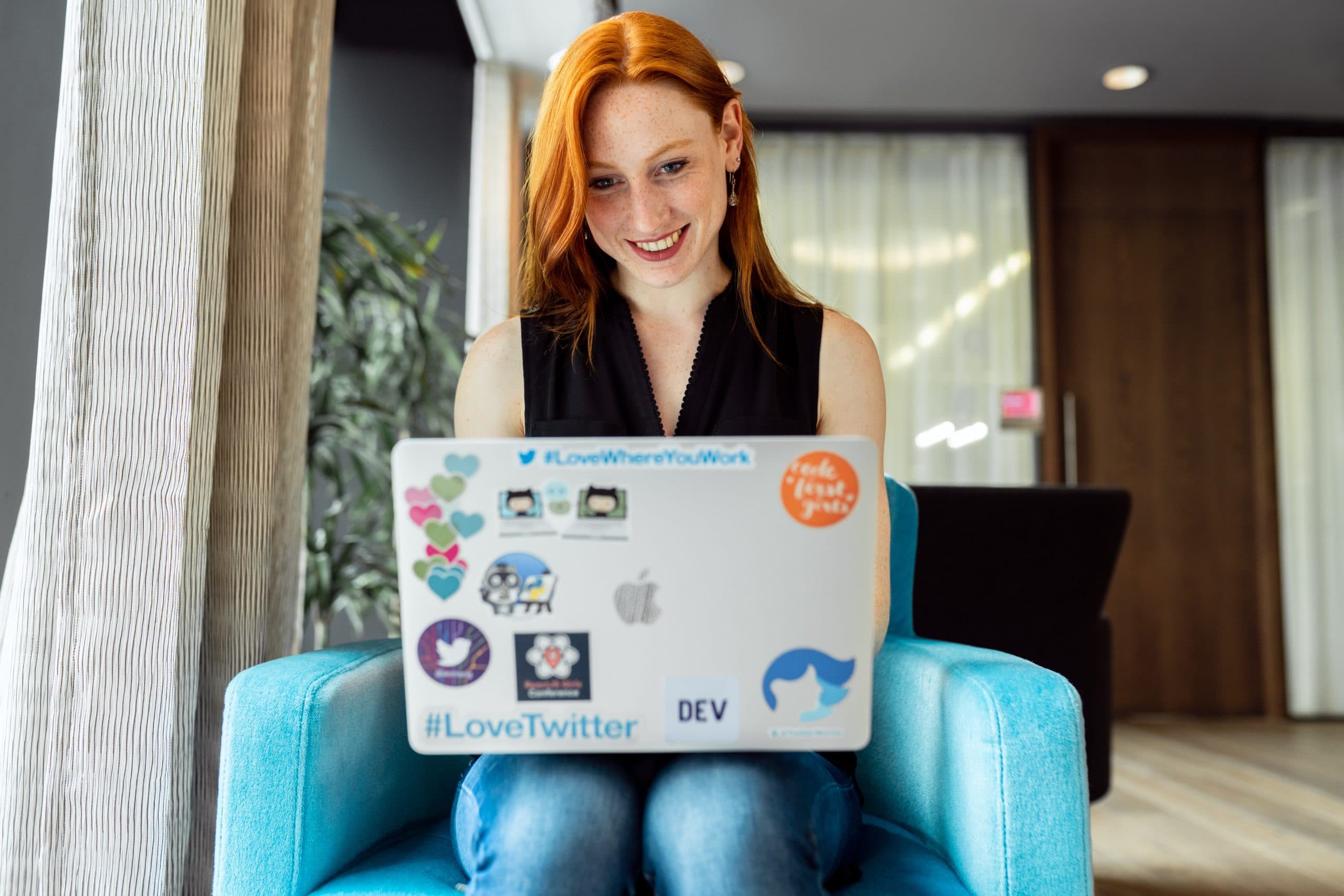 Joanna is a writer, poet, stand-up comedian and holds two master's in arts and history. She founded Discount-age with the intention of providing her readers with solutions to everyday household problems. During her free time, Joanna loves cooking but usually ends up ordering in.