I was ecstatic when I saw my little munchkin sit up for the first time. If you are a new parent and have experienced seeing your baby sit up for the first time, you will know what I am talking about.
It is such a wonderful moment for any parent to see their child take baby steps. I am my wife were elated to see our little boy trying, failing, and finally sitting up. Some babies need no support and they plop themselves up on the floor or on the bed using their tiny hands for support.
But sometimes, every baby needs a little push which will egg them on to sit on their own. Baby seats can help and in some cases be the only support your child needs. I'm here to give you some tips in choosing the best baby seats for home.
Infantino Music & Lights 3-in-1
Bumbo Multi Seat
Ingenuity Baby Base 2-in-1
Prince Lionheart
Summer Infant
Mamas & Papas
Skip Hop Silver Lining
Fisher-Price
Nuby
Best Baby Seats for Home
These baby seats don't just help the baby, they give you, the parents some free time from them too. You can take a pee break or simply stretch and relax while your baby chills in the baby seat. I know how tiring it can get caring for a baby.
There are other alternatives to a baby seat like a baby chair but you don't want your baby's legs and hands to get stuck or squished, right? If you would like to give your baby a vantage point to interact with you and the world. A baby floor seat is a perfect solution.
Recommended Read: What things to buy for a newborn baby
The best part about a baby seat is keeping your baby secure and stable while you get a few chores done. This list will help you choose the right kind of support for your little superstar.
Best Baby Seats for Home
Features
Price
Infantino Music & Lights 3-in-1
Seat and Booster,
Feeding Chair with Electronic Piano
£47.95
Bumbo Multi Seat
Adapts to be a regular booster,
Multicolored,
3-point harness and removable tray
£110.82
Ingenuity Baby Base 2-in-1
Convertible from baby booster to toddler seat,
Storage,
Portable
£36.00
Prince Lionheart
Squishy and comfortable,
3-point safety harness,
Rigid base for stability
£21.99
Summer Infant
4-in-1,
Multi-stage seat positioner,
Toys like glider beads,
Spinner ball included
£34.99
Mamas & Papas
Snug Seat and Activity Tray,
Easy clean design,
Interactive
£49.99
Skip Hop Silver Lining
For kids up to 11.3 kg,
Sturdy wide-leg base,
Machine washable
£117.60
Fisher-Price
Upright position,
Removable snack tray,
Removable seat
£49.89
Nuby Penguin
Inflatable seat,
Soft,
Travel safe
£24.99
#1 — Infantino Music & Lights 3-in-1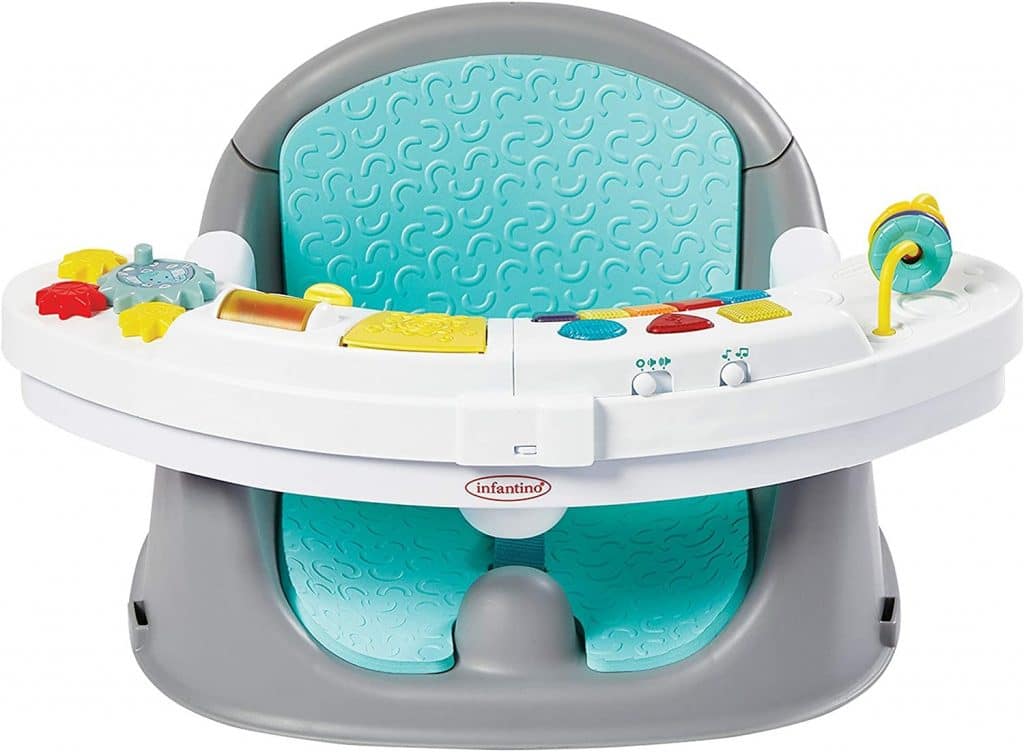 This baby seat by Infantino is a 3-in-1 with music and lights making it the top pick for its fun factor. The discovery seat has a unique snack tray with toys that help the child's sensory development.
The light-up piano is a superb toy as it can play up to 20 songs and sounds which is bound to keep your baby occupied for hours. The baby seat also includes many activities which help in developing motor skills in your baby
What's in it for you?
Safe and secure chair with a seat harness
Keeps your baby entertained
Comes with a wipeable seat cushion
3-in-1 versatility with a toy tray, snack time booster, and table booster seat
#2 — Bumbo Multi Seat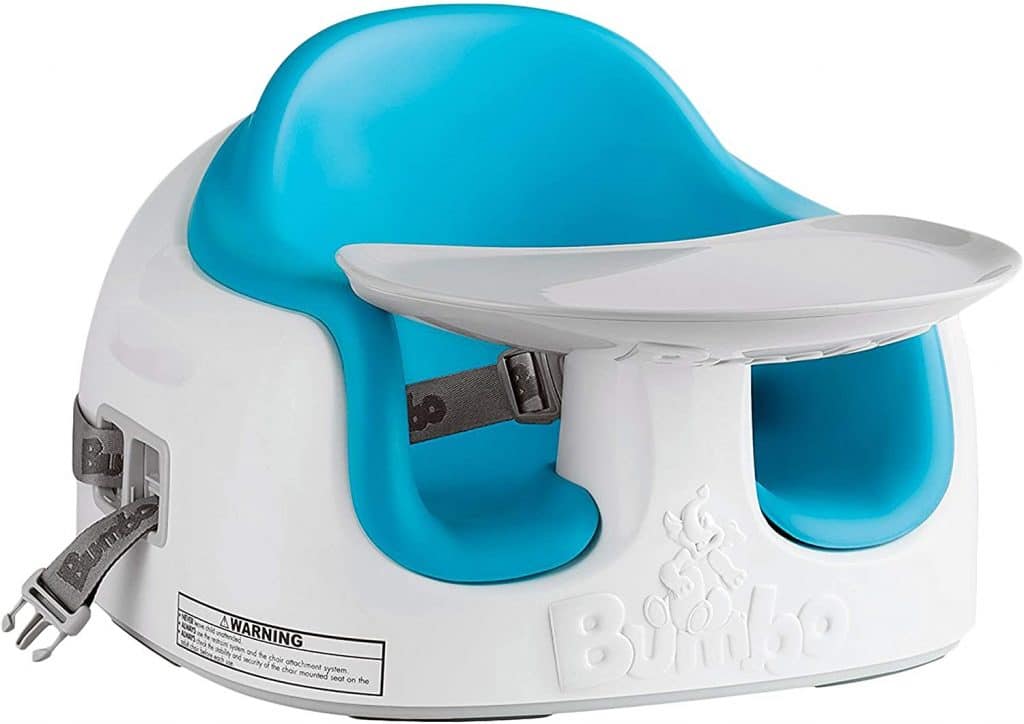 Another 3-in-1 baby seat on my list that is equipped with a floor, booster, and a feeding seat to boot. The Bumbo brand is synonymous with baby seats. The classic Bumbo floor seat was a trendsetter in this domain.
The reputation of the brand is evident in the quality and the pricing. It is one of the most expensive baby seats. The base of the Bumbo baby seat can be adjusted to kids up to three years. Talk about a baby product lasting you 3 years. I voted it as the best baby seat for home long ago. What about you?
What's in it for you?
3-point harness for your baby's safety
Soft removable foam insert for that added comfort
A wide stable base which is non-slip
Lightweight and easy to carry
Adaptability to a booster seat
#3 — Ingenuity Baby Base 2-in-1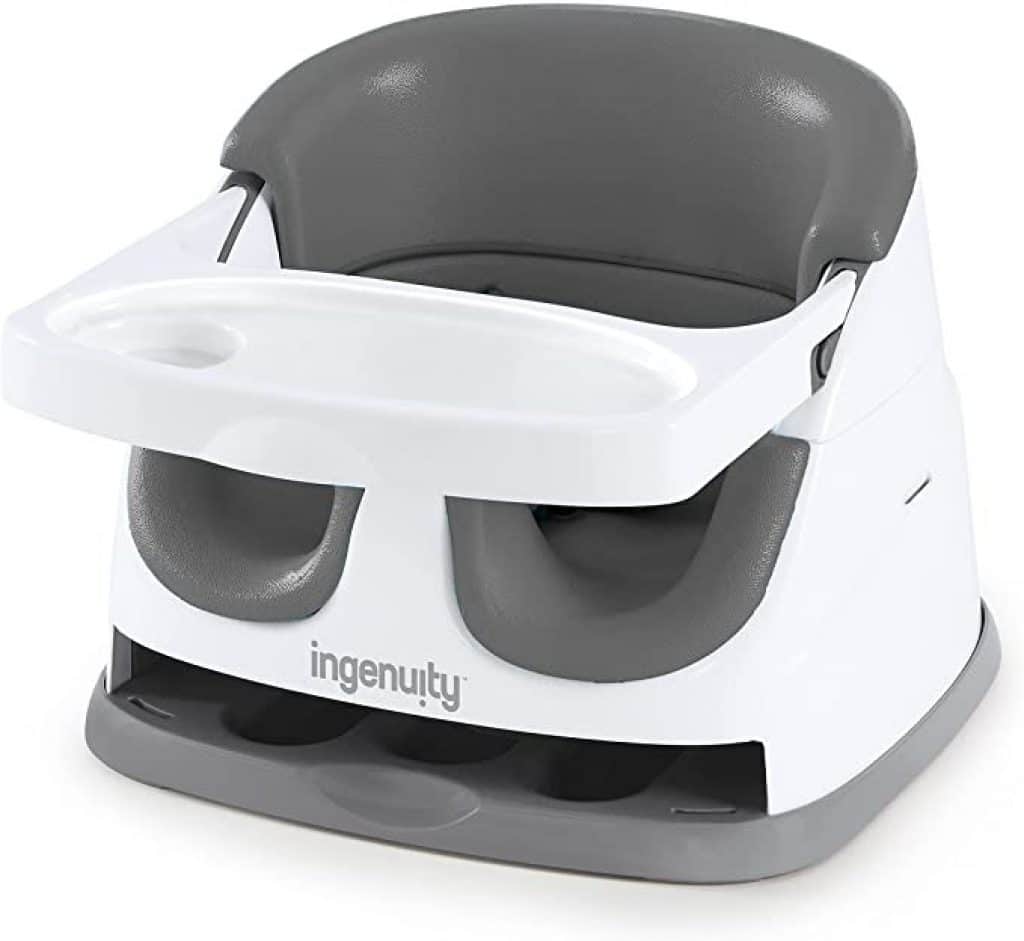 One thing the Ingenuity baby base 2-in-1 is good at is its ingenuity. It better be with a name like that, right? I'll tell you all bout the product's ingenuity and why it makes it on the list of baby seat seats for home.
First and foremost, this baby seat can easily be attached to dining chairs. Imagine how amazing you and your baby would feel having a meal together. You need to experience it to know it.
Ingenuity Baby Base 2-in-1 is a portable baby seat that doubles as a feeding seat too. The removable tray adds another dimension your baby gets a table to eat or play from even on the floor. I removed the tray as my baby grew and converted the baby seat into a toddler seat. Can you get more ingenious?
What's in it for you?
Converts from a baby booster to a toddler seat
The feeding tray can be stored under the booster seat
BPA-free tray for your baby's safety
Wipeable seat
#4 — Prince Lionheart
Prince Lionheart Booster Squish Seat is one of the softest baby seats around. I would just hug it and sleep when my baby wasn't it. If you love soft squishy toys, you will definitely buy this. You baby will thank you for sure.
The soft and comfortable seat is suitable for chubby babies too. If you love colors, this baby seat is available in 3 colors. Pick from Berry Blue, Galactic Grey, or Flashbulb Fuchsia. Like it already?
The Prince Lionheart baby seat has a rigid base for stability along with a slip-resistant feet for extra safety. Any mother would love this feature like I did.
What's in it for you?
Safety and comfort
3 sets of straps that both to baby and dining chair
Portable and can support 18m
Can support kids up to 60lbs
Builds confidence in the baby to sit upright
Recommended Read: Best baby bottle makers
#5 — Summer Infant
Summer Infant Baby Seat Booster Chair ups the ante with its 4-in-1 feature. I'm not kidding. I guess babies love more of everything. I would've loved this baby seat if I were a baby but it was my second child who got lucky.
This 4-in-1 baby seat offers a range of activities for a baby. It doubles up as a feeding table, has toys like glider beads, a spinner ball, 2 shaped teethers, a shape sorter, a rattle, a mirror, and a squishy ball too, phew.
What's in it for you?
Multi-stage seat positioner
Soft seat for unaided baby support
Activity center, feeding seat, booster, and toy rack all in one
Chair strap
Removable and washable tray
#6 — Mamas & Papas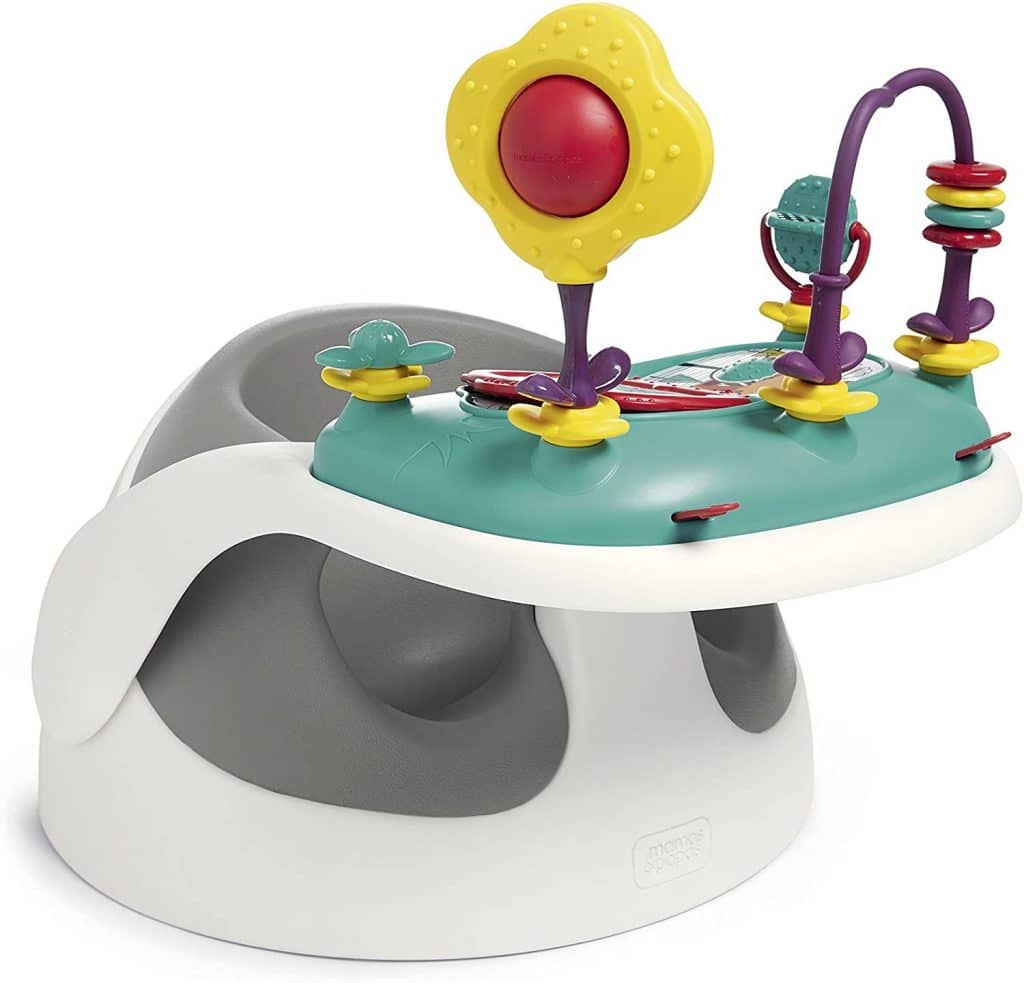 Mamas & Papas Baby Snug Seat is a baby supportive seat that is designed with a wider base that makes it stable. The snug seat was the first baby seat I purchased as it is ideal for small babies. It helped my baby gain the confidence to sit up unaided.
I have it on my list of best baby seats for home as it provides the time and space to interact with my child. The chair has eight interactive features and numerous toys that kept my boy busy as I watched him play and clicked pictures.
What's in it for you?
Ideal for babies who love to play
Lightweight and portable
Easy to clean
Sturdy and adjustable
Easy to remove and fix the feeding tray
#8 — Skip Hop Silver Lining
I had this baby seat on my wish list and could never afford it. It is one of the pricier baby seats for the plush and luxurious finish.
The comfortable seat is designed to encourage babies to sit, play and learn. The multipurpose tray has a dual-option design which is unique. This baby seat had to make it to my list of best baby seats for home for its quality and materials used. The soft fabric used is washable and is easy to remove unlike other baby seats.
What's in it for you?
Three engaging toys
Can support babies up to 11.3kgs
Baby can rotate the feeding tray and the toys
Sturdy wide-leg base
#9 — Fisher-Price
The Fisher-Price Giraffe Sit-Me-Up Floor Seat from Fisher-Price is one of the latest baby seats. I am yet to test it out myself but I have a lot of friends who are new parents and they can't stop raving about it.
The comfort level is what they love about the product. The soft fabric and the fact that it helps babies snack and play at the same time adds to its value.
My friend's baby loves the activity toys and I've seen him grow and improve his motor skills on the Fisher-Price baby seat. The baby seat also has a cute butterfly foot-pads that made a squeaky sound when the baby kicks it. I felt it was a really nice touch.
What's in it for you?
Modern design
Soft fabric
Convenience of snack tray and toys
Foldable
Portable
#10 — Nuby Penguin
Nuby Penguin Sit-Me-Up is an inflatable Baby Seat that has padded arms and a plush headrest for added comfort and safety. My niece loves the adorable penguin toy that rattles. There is also a soft cloud and a mirror that helps babies learn about reflections.
You can inflate the Nuby baby seat to make an armchair or simply deflate it and it becomes a portable baby seat. The play tray can also be detached if needed. I should mention the fabric which is soft and ideal for babies who have sensitive skin too.
What's in it for you?
One of a kind sit me up baby seat
Adorable baby toys
Perfect baby seat for traveling
Easy to clean
Inflatable
Buying Guide
If you are expecting a baby soon. You need to know a baby will try to sit up between the third or the fifth month of a child's birth. This might not be the case in every child so have patience and wait for the magical moment.
I have a few tips that might be useful when you use a baby seat for the first time. I speak out of experience and want the best for your baby.
Use the baby seat on the floor if possible.
While baby seats can be attached to dining chairs, be extra cautious
Babies are restless so ensure you don't let your baby on the seat for too long
Be careful is your baby seats have toys that can be detached
Always be around when your baby is on a baby seat as not all seats have a sturdy base.
I have curated this list keeping in mind important features like
Sturdiness
The fun element
Ease of use and cleaning
Comfort
Durability
Storage
Takeaway
Well there you have it, the best baby seats for home.
These are comfortable, well-priced and will ensure that your baby is safely secured to the seat.
Hope you found this list helpful. All the best with your hunt for the best baby seat.
Also Read: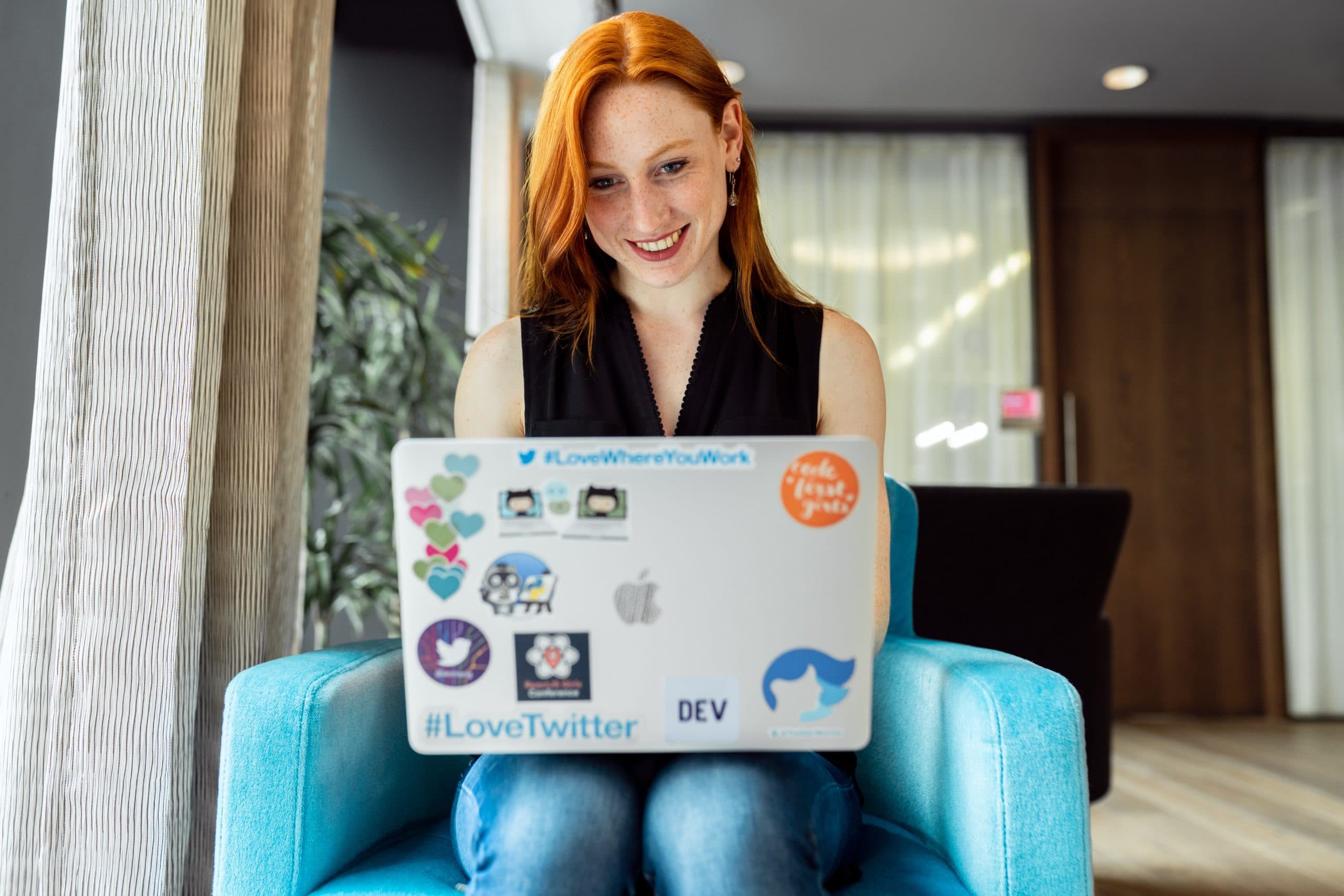 Joanna is a writer, poet, stand-up comedian and holds two master's in arts and history. She founded Discount-age with the intention of providing her readers with solutions to everyday household problems. During her free time, Joanna loves cooking but usually ends up ordering in.