When it comes to nurturing babies, no amount of care is ever enough. We have to be extra cautious as babies are fragile and sensitive. Baby products like hair oil, body oil, and powder are specially formulated to suit them and it is imperative you stick to such products only.
My partner and I were a bundle of nerves when we had our first child. Like every new parent, we wanted to give our baby the best of everything, and that included baby hair oil. Since we went through a lot of trial and error, we wanted to put together a list of the best baby hair oils for others like us.
You would want to read the entire article so you choose the right product for your bundle of joy. 
Best Baby Hair Oil
Baby hair oil has an important role in keeping the baby's scalp healthy. It also determines the volume, thickness, and hair growth. As new parents, you must try and use chemical-free baby products.
Baby hair oils are an integral part of the daily massage routine and they help treat dry scalps which can be irritating to babies. We recommend using natural oils for that extra nourishment and smooth locks. 
Let's get cracking on the list of best baby hair oils, shall we?
Johnson's Baby Cottontouch Hair Oil
As their tagline, 'Choose Gentle', is made for newborn babies. Johnson's cottontouch hair and scalp oil is pediatrician and dermatologist certified and free from parabens and dyes.
This nourishing baby oil has quality ingredients blended with real cotton and it comes in a mild soothing fragrance. The cottontouch hair oil with its fast-absorbing formula is perfect for head massages and is on top of my list of best baby hair oils.
The oil loosens flakes caused by the cradle cap while protecting baby hair. The oil protects your baby's skin from day one and keeps it soft. You get the oil in a 300ml bottle which is easier to carry when you travel. 
Colief – Baby Scalp Oil
The Colief Baby Scalp Oil works wonders for babies with cradle cap. The combination of natural ingredients and is suitable for newborns too. This oil helps in softening flaky skin and makes the scalp smooth.
Ingredients like olive oil, rosehip oil, vitamin E, and chamomile help moisturize the top of the baby's scalp where much of the dry skin appears. As it has quick-absorbing properties, the oil can be used right from the first day of your baby's birth (from full-term date) without any hassles.
The nourishing plant-based ingredients are gentle on the skin but make sure you avoid contact with your baby's eyes.
Kokoso Baby Organic Coconut Oil
Kokoso baby oil is a 100% organic coconut baby oil for babies. The product is designed to keep your baby's skin soft and moisturized. Kokoso baby oil is an award-winning vegan-friendly coconut oil manufactured ethically using cruelty-free coconuts.
The ingredients used are all-natural and is a perfect fit for your baby's delicate skin and scalp. Kokoso is a multipurpose oil and is a must-have for all new parents. It can be used as hair oil and also a body massage oil to put your little one to sleep.
It helps treat nappy rash, dry scalp and is dermatologically approved for newborn skin. You might want to do a skin patch test just in case. The non-greasy oil is made using an ultra-cold extraction technique which helps in quick absorption too.
The Kokoso baby oil also has a fresh coconut scent that smells amazing. This chemical and heat-free oil had to make it to our list of best baby hair oils without a doubt for all the above reasons.
Naissance Almond Oil
Naissance Sweet Almond Oil is a 100% food-grade natural oil known for its effectiveness in hair growth as it is rich in vitamin E. Almond oil is a great supplement for your baby as it helps give a soft texture making it easier to manage.
This hair oil for babies also useful for the mothers' hair, skin and nails too. Naissance is a light oil that works as a moisturizer for delicate skin types as it is easily absorbed. It is also good value for money and comes in a 1 litre bottle.
The Naissance almond oil is a multi-purpose oil and can be used for massages, hair conditioning, and as a face cleanser too. All these features made it one of our top picks for the best baby hair oils. The brand also claims it is vegan friendly and they have not tested the product on animals.
Childs Farm Baby Oil
Another winner on our list of the best baby hair oils is Childs Farm baby oil. This magic potion is meant for dry and sensitive skin types and can also be used for eczema-prone skin.
Approved by pediatricians, the product contains natural and sustainable ingredients. The oil is packaged in an easy-to-use spray bottle making it a breeze to use for new moms.
Designed to suit all types of baby skins, it can be used for newborn babies too. This non-irritating oil has a pleasant aroma that will make your baby smell like a million bucks. Available in two variants, you can choose to buy the 250 ml or the 100 ml bottle.
Naissance Avocado Oil
The Naissance Avocado virgin oil is an organic oil certified by the soil association. This vitamin and mineral-rich oil includes palmitic acid and Omega 9 which helps in moisturizing your baby's scalp, body and hands too.
This oil acts as a conditioner for your baby's hair making it soft and shiny. It is a wonderful supplement for your baby as it helps hair growth, as it is rich in antioxidants and Vitamin E.
This is a brand we have trusted for years as it is hexane and GMO-free and is vegan friendly too. No wonder it made it our list of best baby hair oils.
Shea Moisture Baby Oil Rub
The last one on our list of the best baby hair oil is the Shea Moisture baby oil rub. This product is made of raw shea butter, chamomile, and argan oil and is scented with frankincense and myrrh. It sounds divine, doesn't it?
It works wonderfully well with all skin types and will be the perfect fit for your baby's hair too. High in vitamin E because of argan oil, it not only nourishes the skin but keeps the hair soft. The product is also known to rejuvenate the skin making it an ideal product for the mom too.
It is one of the highly-priced products on our list but is definitely worth the money for the 237 ml bottle. 
In addition to the above-mentioned oils, there are a few more that would surely make the cut, I'm listing them here so you have more options to choose from.
Vatika Naturals Alma Kids Oil
Dabur Amla Kids Hair Oil
Naissance Jojoba Oil
Organic Moroccan Argan Oil
Cocobelle Baby Oil
FAQ
Why should you oil your baby's hair?
It is important to oil your baby's hair to retain moisture and avoid dryness and flaky skin on the scalp.
How do I know which hair is right for my baby?
It is advisable to use hair oil which is made from organic and natural extracts. It should have no or mild fragrance. The best baby oil is made from a plant or mineral base. It is best if you can use virgin oils.
Do I change my baby's hair oil during the winter?
In winters, you can use olive and almond oil for good hair growth. These oils stay in a liquid state and do not solidify due to cold. 
How often should I oil my baby's hair?
Oiling your baby's hair helps in stimulating the nerves, keeping the scalp healthy, and also help in hair growth. So it is advisable to oil your baby hair regularly. Ensure you don't overdo it as it can cause clogging of scalp pores and cause infection.
Takeaway
You may or may not have thought about hair oil when you start shopping for your newborn but it is an essential product and you may have learned why. Most of the oils on our list are baby skin-friendly but it is best to do a skin test to avoid any untoward incidents.
With this being said, we hope you found our list of best baby hair oils useful. Do write to us with comments if any. We will be back with another baby-friendly list soon.
Also Read: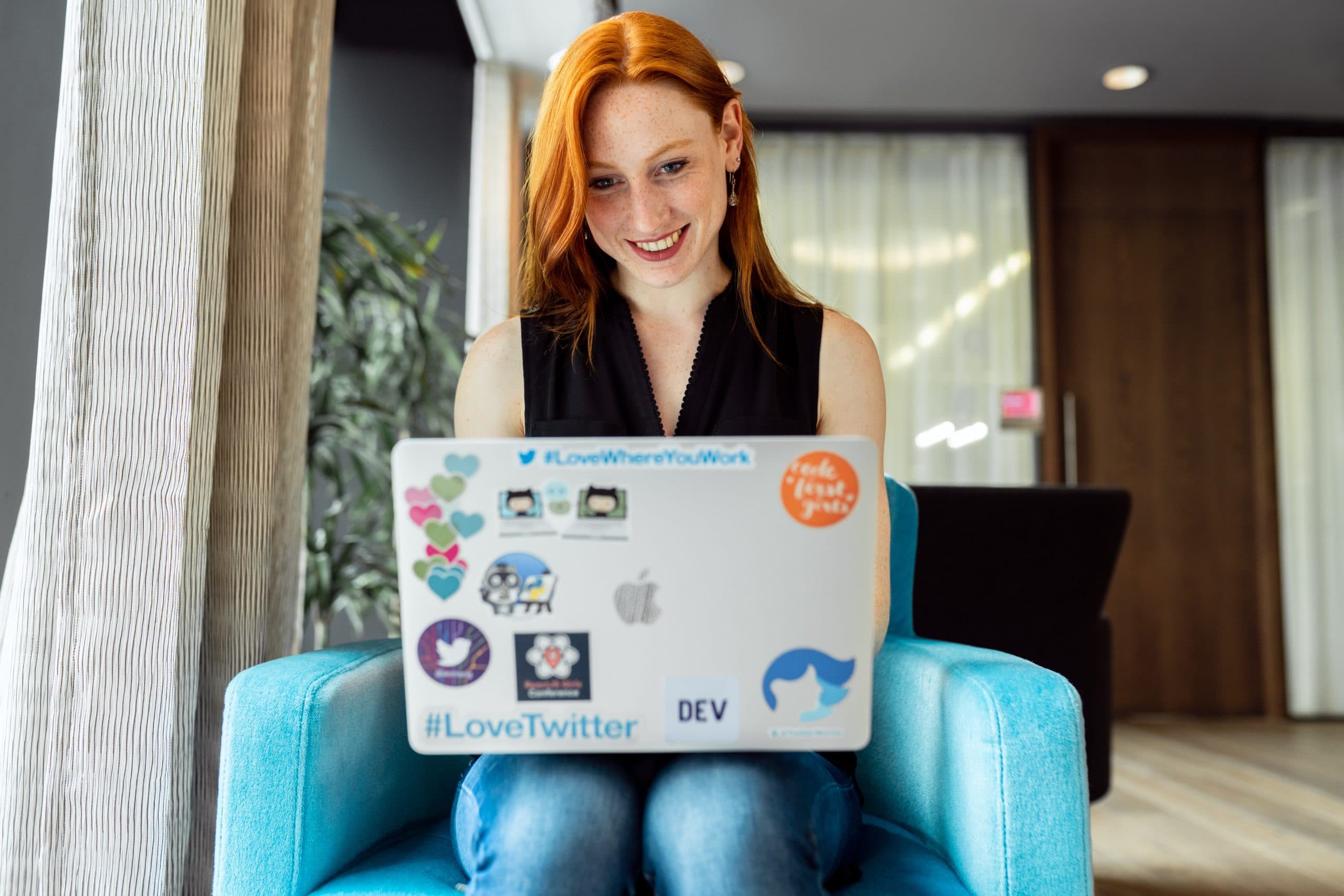 Joanna is a writer, poet, stand-up comedian and holds two master's in arts and history. She founded Discount-age with the intention of providing her readers with solutions to everyday household problems. During her free time, Joanna loves cooking but usually ends up ordering in.