In my previous article, if you might remember, I wrote about how babies go from crawling to sitting up in a jiffy. But, the transformation from the cute sitting up mode to the turbocharge mode is even faster. This is something you and I, as parents should expect. Not just expect, but be prepared to counter that immediate and intense transformation.
I may sound like I'm about to fight some war but trust me somewhere between six and nine months, our babies will start crawling and trying to walk and explore. This is both a joy and a nightmare.
You need to start using gates to ensure the baby and everyone else's safety.
The best baby gates are those that keep your child from crawling towards stairs and other places which are not safe for babies like the balcony or the kitchen such as the Lindam Easy Fit baby gate. It's made from high-quality durable material that keeps your baby safe at all times. It's even the most easiest to set-up at home and is rated as one of the best baby gates to get in 2021.
We at Discount-Age have tested well over 50 different baby gates and have found 7 that really stood out. We have taken factors such as size, ease of installation, safety and durability into consideration while performing our tests.
Also Read: Best Baby Playpens
Best Baby Gates
The Lindam easy fit plus safety gate is my first pick for all the safety features it comes with. It is also a mother and baby silver and practical parenting and pregnancy 2009 award winner for being the safest and practical.
If you are thinking the award is too outdated, you will change your view when you see the quality of the product. And even if the award is from 2009, Awards always are given for unmatched features.
This product is one of the most tested and you can be sure of all safety norms being followed in the manufacturing. Measuring 750mm x 765mm x 45mm up to a maximum of 810mm x 765mm x 45mm, the width changes as per your specifications.
Why should you get this?
One of the most secure baby gates
Easy to install and can be installed right straight out of the box
The U-shaped frame makes it easy to install
Extremely lightweight
Why you shouldn't?
The baby gate is expensive than other models in the market. It may not be compatible with ANY Lindam extensions.
Venture Q-Fix Extra Tall Safety Gate is a product with the most positive reviews and is one with the best reviews on Amazon too. I like the tall design which can be used as a pet gate too. Yes, even for your larger and taller pets.
It measures 75-84 cm wide; stands 110 cm tall and expands to fit openings, doorways, and hallways keeping your baby in check. It has another unique feature that is 90 degrees two-way open and stay door.
Why should you get this?
It is equipped with a pressure mounted "wall saver" design
It is easy to install and requires no tools to install
Comes with 4 wall cups for increased security
Easy to operate with one hand open and a safety locking feature
Conforms to kids and your pets and BS EN1930:2011 safety standards
Why you shouldn't?
With increased usage, the latches may give away. This is only in cases of bigger pets.
I love this stylish alternative to the metal baby gates I have seen in the market. This no trip safety gate is manufactured with 100% European beechwood and it looks classy.
It is functional and features a no-trip bar making it the ideal choice for top of stairs and busy doorways. It has a one-handed opening and can open on both sides. I love this feature personally.
The BabyDan No Trip Beechwood Safety Gate is also European safety Standard EN1930:2011 certified making it one of my top picks for the best baby gates in the UK.
Why should you get this?
The one-handed operation that opens on both directions
Made from 100% European Beechwood. It is elegant and classy.
Measures 72 – 78,5 cm (28.4″ – 30.9″)
Why you shouldn't?
The baby gate needs to be drilled in. The baby gate also comes with a safety warning, as it is a "No Trip" gate there is no trip bar it can be dangerous in places other than the tops of stairs and doorways.
The Regalo Easy Step 49-Inch Extra Wide Baby Gate is my next choice as it includes a 4-Inch and 12-Inch Extension Kit, 4 Pack of Pressure Mount Kit, and 4 Pack of Wall Mount Kit. Now that's a one-time purchase that can be used with different rooms and situations.
The adjustable extension kit makes it perfect for doorways, hallways and can be used at the button of stairs too. Regalo baby gates are also extra wide which made me pick them up for my house.
Why should you get this?
It expands and fits openings between 29-49 inches wide and stands 30 inches tall
The pressure mount design is easy to set up and use. It does not require any tools and is also gentle on the walls.
It is easy to uninstall as well and can be removed and stored with ease
The all-steel design is the most durable I have come across
It also has a walk-through door that makes it super convenient.
One of the safest baby gates with a lock and is suitable for babies who are six months to four years.
Why you shouldn't?
A few of my friends found the installation tricky
The adjustable screws and nuts may be difficult to figure out for a few of you
The Dreambaby Auto-Close Chelsea Safety Gate (Black) is another personal favorite because of the color and the build quality. It is also one of the most sold baby gates on Amazon and it had to make it to my list of best baby gates.
One of the most versatile and dependable baby gates I have come across. The baby gate is loaded with features to make using it easier and safer. It can be used for openings of 71 to 80 cm wide and is 75 cm tall and extended up to 480 cm.
Why should you get this?
The EZY check indicator lets you know if the gate is securely locked in one glance. It also helps you to know if you have installed the gate the way it is supposed to be.
The Auto-Close feature ensures it is closed automatically, each time, every time. This makes it one of the safest baby gates there is.
The one-handed operation is very useful when you are carrying your baby and have to lock the gate.
It also has a double locking system for added security.
With no drilling and screws required, the Chelsea gate is pressure mounted. It is a great choice for rental homes.
Why you shouldn't?
You might want to get your measurements right before purchasing this baby gate. It fits an opening of 71 to 80 cm. If openings are bigger than 80 cm you might have to buy an extension.
A brilliant baby gate from Bettacare, the Bettacare Auto Close Stair Gate Range checks all the boxes at an affordable price. I love it as it fits most doorways and I could afford many for my turbocharged kid.
It is also easy to install and use making it a good choice for your new parents. It is available in three sizes ranging from 61-66.5cm, 68.5-75cm, 75-82cm, and all other sizes include extension/s.
Why should you get this?
The pressure fitting has advanced locking handwheels which are unique and trendy
The gate opens on either side which is my favorite feature.
It comes with self-adhesive and screw in wall cups which makes installation a breeze
One-handed operation is super easy to close and open
Why you shouldn't?
I have read a few reviews which mentioned the build quality is not up to the mark. I did not face any such problems but you can always check and then decide to buy this baby gate.
Another winner from the house of Lindam, the Lindam Sure Shut Axis Safety Gate is a premium baby gate with a squeeze and lift handle that can be used one-handed but will be tricky for the tiny hands of your toddler. This makes it safe and durable too.
The gate is equipped with a four-point pressure fit, U shaped frame that gives you a pressure fit. You can check it with the pressure indicator to check if it is installed properly or not.
Why should you get this?
The Lindam baby gate also has a second lock at the base of the gate. You can relax and not be stressed ever.
It fits openings from 76 cm to 82 cm, can be extended up to 117 cm with separately available extensions
It is easy to install and hardly took me 6-8 minutes as all the tools are provided.
The build quality is top-notch and made with strong steel with a wide walk-through, gate.
Why are baby gates so important?
You need the best baby gates because our babies are explorers. They like exploring nooks and crannies, they love to play with cupboards and drawers. They like to taste everything, when I say everything, I mean everything. So if haven't already baby-proofed every corner of your home, you need to have baby gates.
So what makes a baby gate the best baby gate?
Firstly there are two kinds of baby gates based on installation
Hardware mounted – In this type both sides of the gate needs to be screwed into a wall, a door or a frame. Even though they are very secure., not ideal as need drilling holes in your beautiful home.
Pressure mounted – This type of gate doesn't require drilling for installation and is easy to set up. These gates can also be moved easily from one place to another.
After you have decided between these two make sure the baby gate has passed all safety regulations. You can also choose between how tall or short you want the gate to be. Finally, you can even choose one based on how the gate opens and closes and how many sides it can open towards.
Takeaway
I have curated the best baby gates keeping all the above factors into consideration. Hope you can make the right choice for your baby.
Until next time, take care and stay safe, Ciao.
Also Read: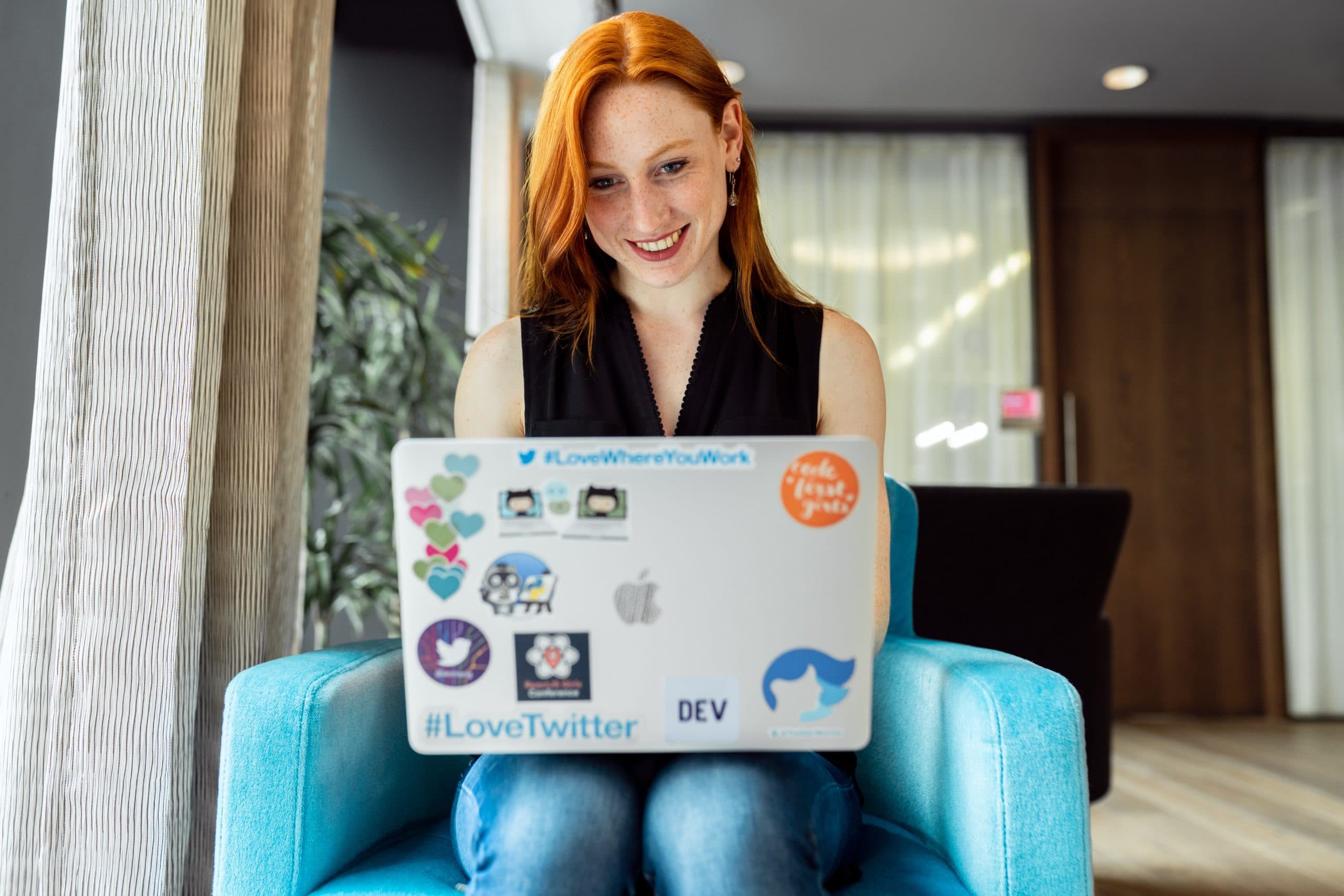 Joanna is a writer, poet, stand-up comedian and holds two master's in arts and history. She founded Discount-age with the intention of providing her readers with solutions to everyday household problems. During her free time, Joanna loves cooking but usually ends up ordering in.